DIY Christmas Gifts:
There are plenty of options for Christmas gifts to choose from, and if you want to make gifts by yourself then, the list will be extended naturally! One of the most applauding parts of crafting Christmas gifts is that you don't need to think of the budget in this process and could make the thing as the need of your dear person.
If we think of a perfect Christmas presentation, some specified objects typically occur in our mind like handbags, trophy bottles, perfumes, handmade soaps or scrubbers, apron, pinecone fire starter favors, snow globes, glass jar crafts, cushion, wall arts, candles, homemade trivet, coaster, serving tray, tube beaded necklace, DIY sleigh, book marker, lantern, paracord crafts, greetings card, photo frames, etc.
Just make sure that your crafting is good enough to be a Christmas gift and execute as a useful element to your given person!
Christmas Sewing Gift Ideas

DIY Christmas Food and Baking Gift Ideas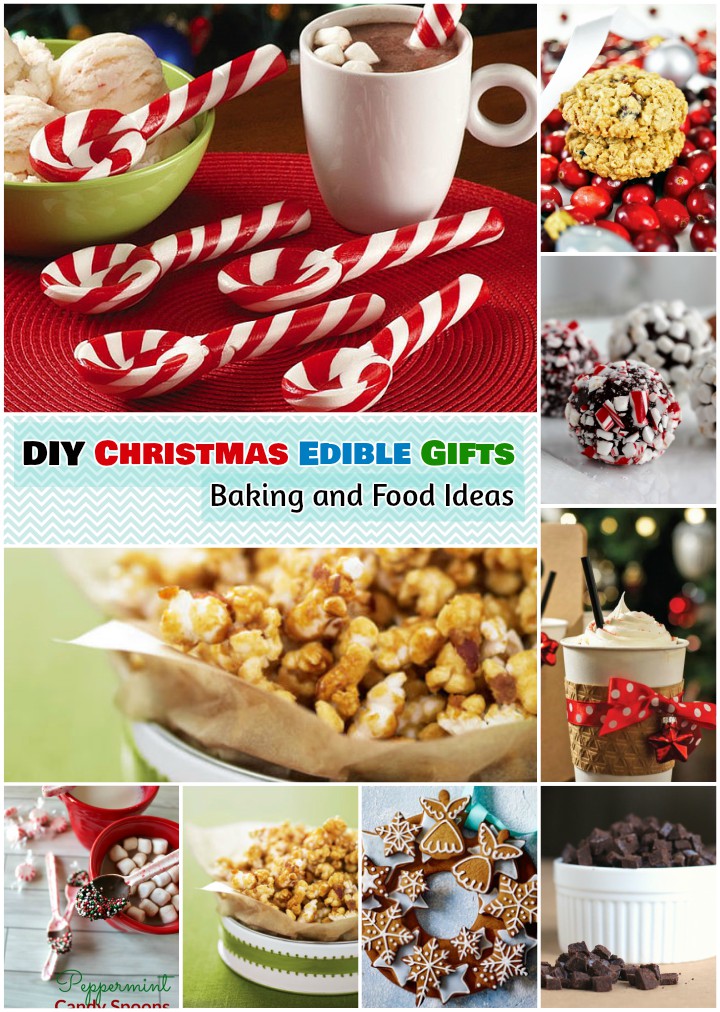 Homemade Mason Lemon Shortbread Jar Cookies

Peanut butter Blondie

Hot Chocolate Truffles
Via Yourcupofcake
Candy Cane Spoons Which You Can Really Eat

Homemade Nutella Christmas Food Ideas


Crunchy Caramel Popcorn

Holiday Food Gifts Coffee Cup cakes

Orange Oatmeal Cookies Gift Wrap

Mason Jar Christmas Gift Ideas

Ginger bread man Mason jar Gift

Peppermint Pampering Spa in a Christmas Gift Mason Jar 

Caramel Apple in a Jar
from the gunny sack

Beauty Care Gifts Mason Jar Pedicure in a Jar

DIY Glow in Dark Slime Mason Jar Craft

Mason Jar Teacher Gift Tags

Thank you Friends for this Christmas

Homemade Kids Gifts – Sock Puppet in Mason Jar

Reindeer Mason Jar Gift Crafts
Reindeer Nose

Have Holly Jolly Christmas – Elf Mason Jar Gift

Give this Caramel Apple and Cheese Dip for Your Foodie Friends or Dear Ones 
caramel apple

Santa Claus Mason Jars

DIY Christmas Candies, Cookies, Chocolate Gift Ideas

Make Christmas Candy Light Gift Packs

Melt Peppermint Candies into Mittens for Gifts
sugartown sweet

DIY Pepper Mint Candy Christmas Decor and Gift

Make some Graham Cracker house and Candies for Gifts

Bake and Make Christmas Candy Cookies

M and M Pretzel Treats

Make Chocolate Dipped and Sprinkled Oreo Christmas Gift Pack for Kids 

My favorite of this post – Amazing Chocolate dipped cookies

Chocolate Dipped Ball Reindeer Rudolph Christmas Treats for kids

Dip some shortbread in chocolate for Kids Christmas gifts

DIY and Christmas Biscuit Gift Ideas

Christmas Biscuit Bakes Inspiration

Brown Pecan Sugar Cookies to Wrap and Gift


Ginger Bread man Cookies for Christmas ( Use Translate )
ginger breadman cookies