Pom-pom is a small woolen ball which generally uses to attach to the drapery, especially, with the hat or children garments. But, did you know that these small balls could use to make several beautiful handicraft products, which not merely wonderful to resemble but, at the same time, could be sold in the market at a pretty nice price!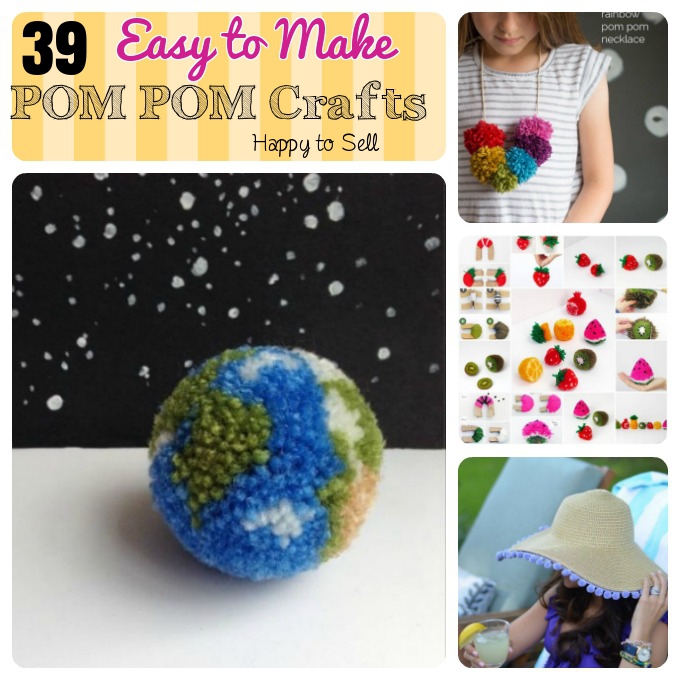 According to the fresh trend, you can use these pom-pom balls on whichever product you want, and confer that item a chic glance by using these colorful balls. Whether it is a women hat, bed sheet, veil, carpet, wall hanging or other home adornment products, you can use these vibrant and ostentatious pom-pom balls as per your choice and could sell them at a nice price! Let's check out some popular handicraft items which are made by using these eye-catchy pom-pom balls-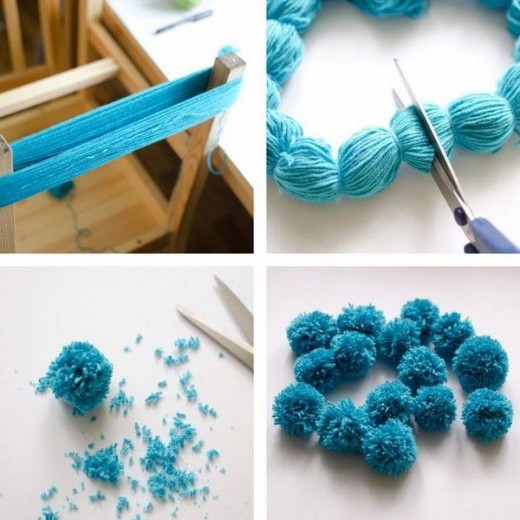 Initially, make some bulk of pom-pom balls to utilize them in your numerous crafts and for crafting such balls take one big yarn ball, first! Now, take two strong sticks and wrap yarn around those sticks for more than 100 times. After that, get some small pieces of yarn and tie several tight knots separately over your premade yarn-bunch. Now all you need is just take a scissor, and cut the loops and fluff carefully and shape the edges nicely, now your yarn made pom-pom balls are ready to use!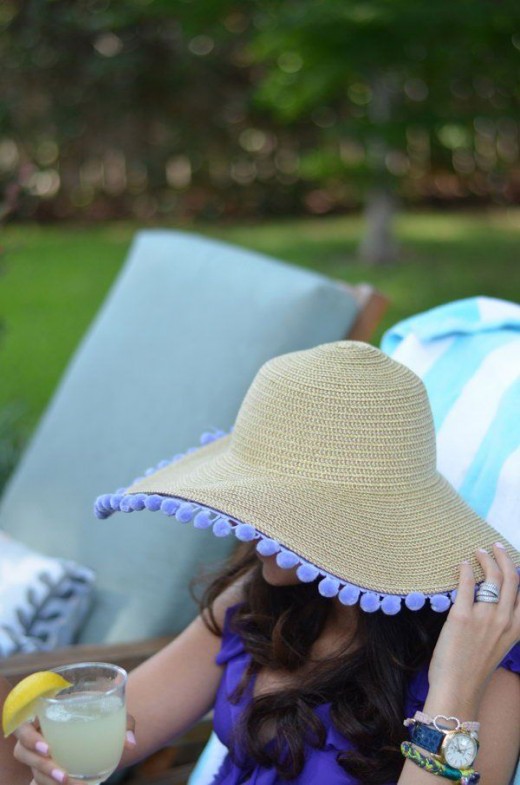 Pom pom balls superbly use on ladies hat or fedoras. If you want to sell your pom pom balls at a satisfactory price then, take some big nice ladies hats first. Now, make some bright and colorful pom pom balls and attach them to the edges of those hats and sell them at a bit higher price than their real cost! You can use this artistic trick on your own hat as well!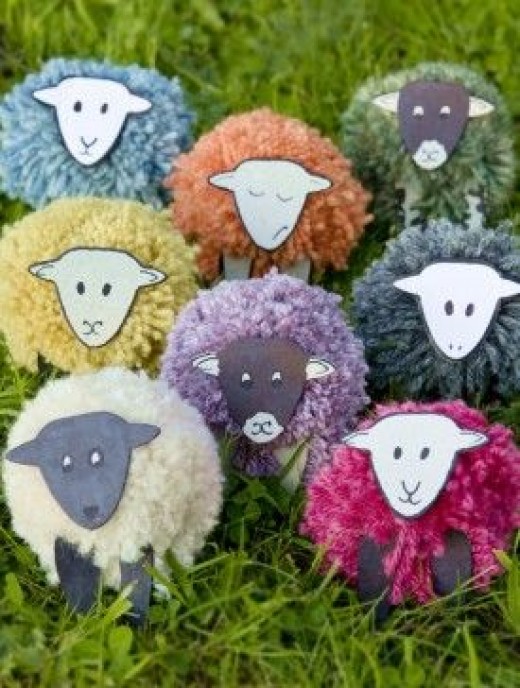 Pompom balls help a lot to craft products for children, whether it is for homework purpose or for fun! Sheep pom pom crafts are definitely one of the brightest instances among them. To make these handicrafts, make some pom pom balls in varieties of colors and make some sheep faces by using paper cuttings and sketch pen. Now, you just require attaching those faces on every singles pompom ball and you can even stick for paper made legs at the bottom of every ball!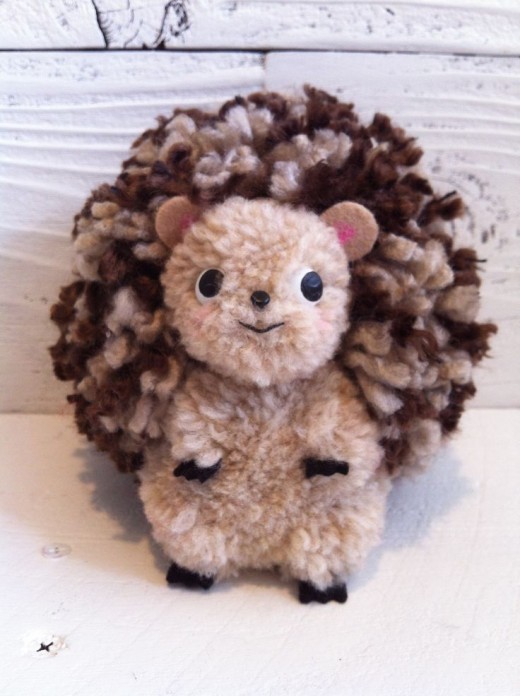 Artificial brown hedgehog in one beautiful craft you can easily make using these balls and sell it too at a really reasonable price! To make such item, you just need a plethora of pom pom balls which must be made of dark and light brown colored yarn. Now make two giant pom pom balls for the head and body part of your hog and stitch them together. Now make a huge circle by stitching several small pom pom balls together and join that circle at the back of your hog's body. Finally, just glue two plastic made eyes along with a tiny nose and two ears to complete the face of your pom pom made hedgehog. Don't forget to make one colored 'v' shaped mouth and two hands, two legs by using some black thick fur to make your craft absolutely flawless!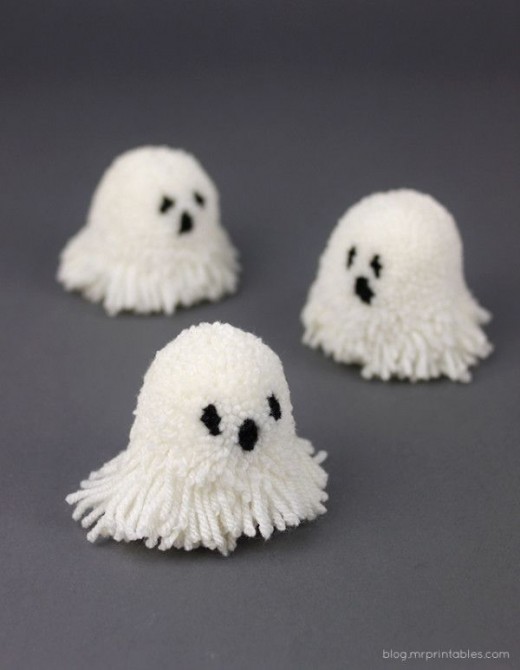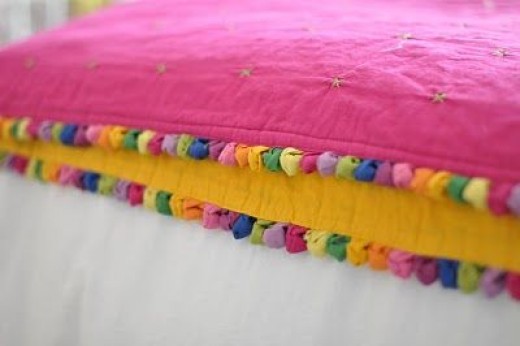 It is now necessary that you have to make pom pom balls from only yarn or woolen products; you can also make such balls by using some other soft dress materials if you desire! These types of colorful pom pom balls generally resemble pretty on your bedding elements, like on the border of your bed sheet, quilt edges, the bottom of your bed covers, etc.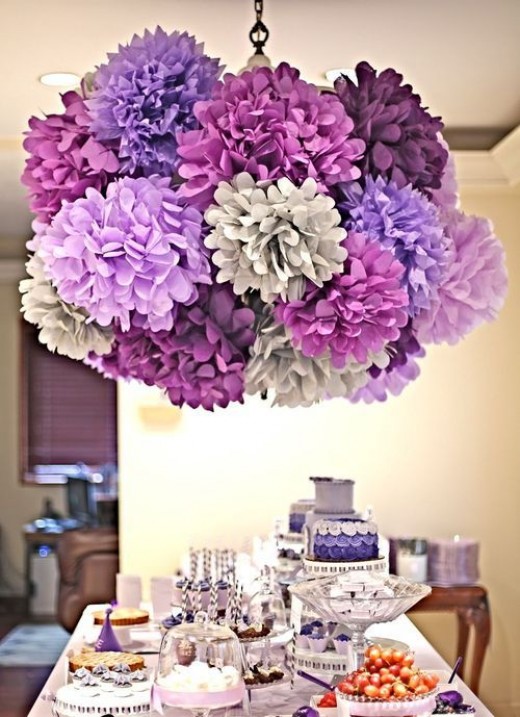 This kind of ball even may come in other materials like paper made or cotton made or silk made and seem extremely classy and sparkle as much beautiful as the yarn made pom pom balls! Do you have any idea of how much the paper made or cotton garments made pom pom balls may resemble if we make a big chandelier with these balls! If not, then try it now by joining some big pom pom balls that are made from coloring handmade papers. This one is something, which not merely adorns your furnished drawing or dining room magnificently but, also, could be sold at a high price than beyond your imagination!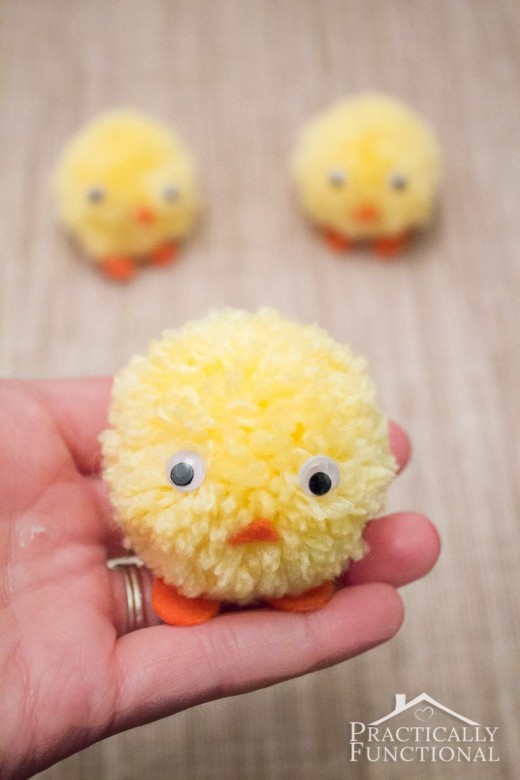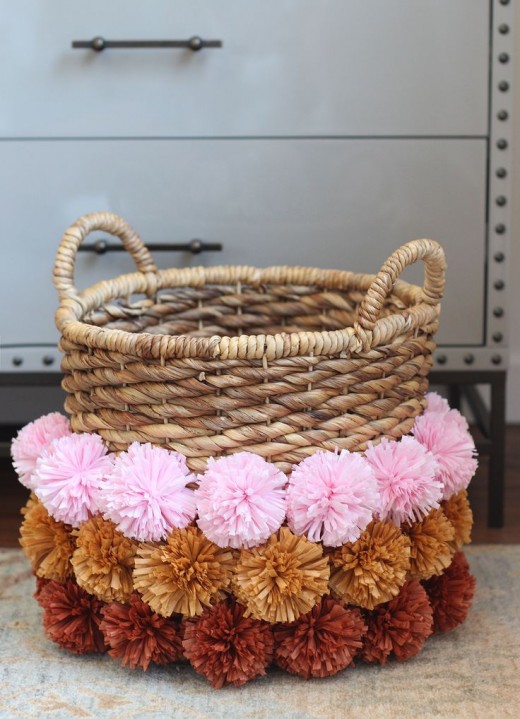 If you don't desire to sell your pom pom made products then, you can even easily use them for your own personal use! A pom pom basket is definitely one of those items which people usually make for their own utilization. To craft such basket, take a rattan made medium size basket first, now, attach three to four layers of vivacious pom pom balls from the bottom to top way and see how elegant one rattan made basket could resemble with these catchy balls!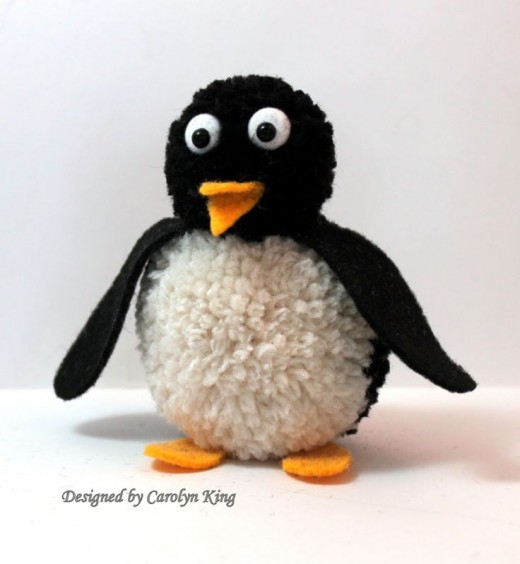 Making cute penguins are one more mentionable activity by using these pretty pom poms. Just add some soft black colored fur to make the scalp of your crafted penguin. This sort of craft could greatly use for presenting gifts on occasions or selling at the handicraft fairs.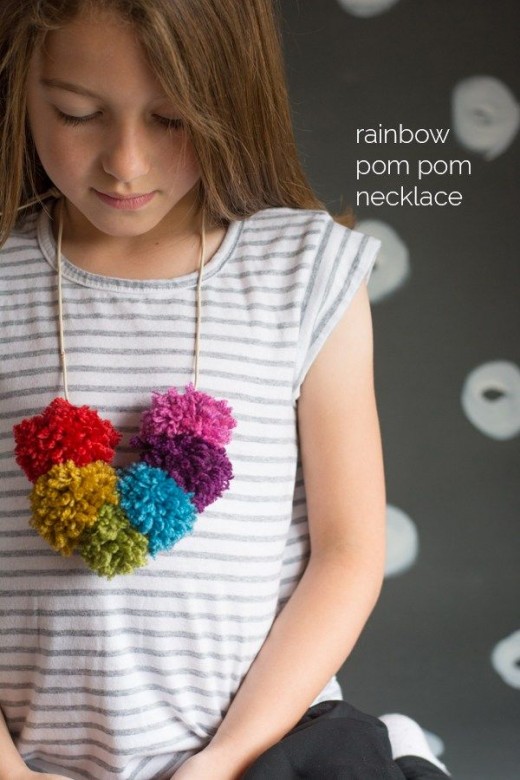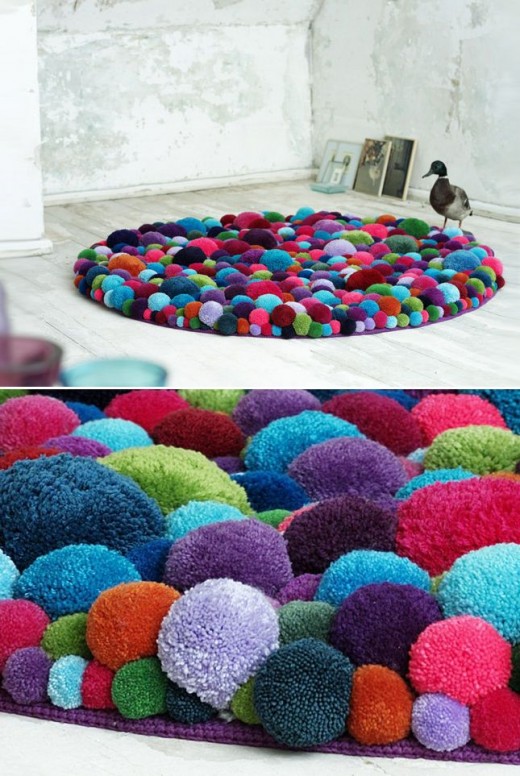 Carpet is probably the best item to utilize these vibrant pom pom balls! All you need to make this functional product is just make a bulk of colorful pom pom balls in various sizes and stitching them together in a particular shape like circle, square, heart, star, etc. This is one highlighted item amidst all the pom pom balls, which sell in comparatively high price than other similar products!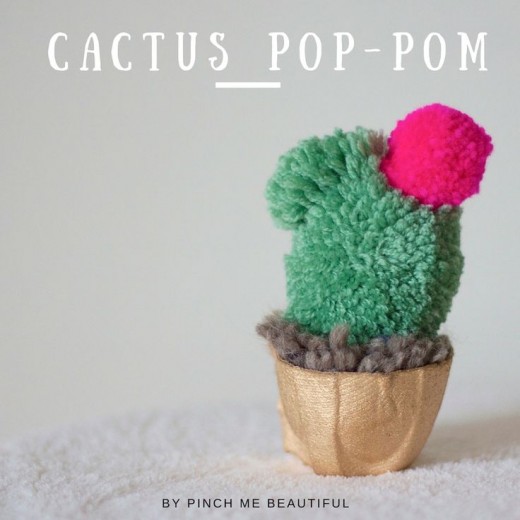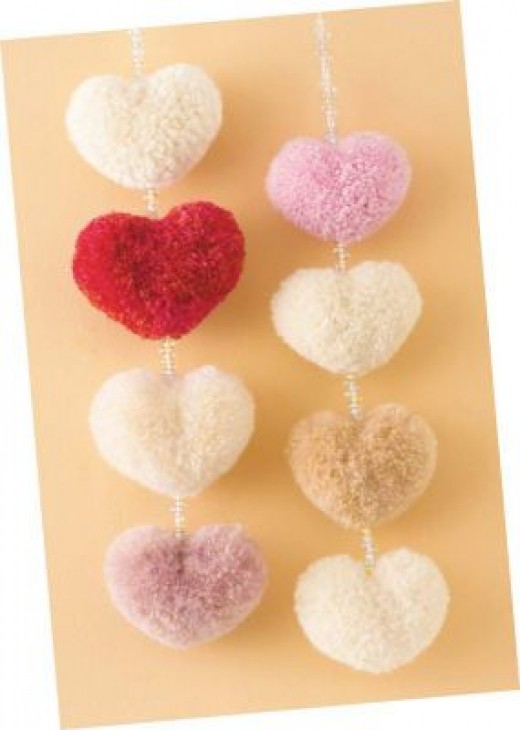 Some wall hangings also could seem fabulous with these pom pom balls. All you need is just make some nicely shaped pom poms and stitch them with on a crystal made long garland and see how pretty your wall could resemble with the help of this little show piece!
Step by step guide for Pom pom flower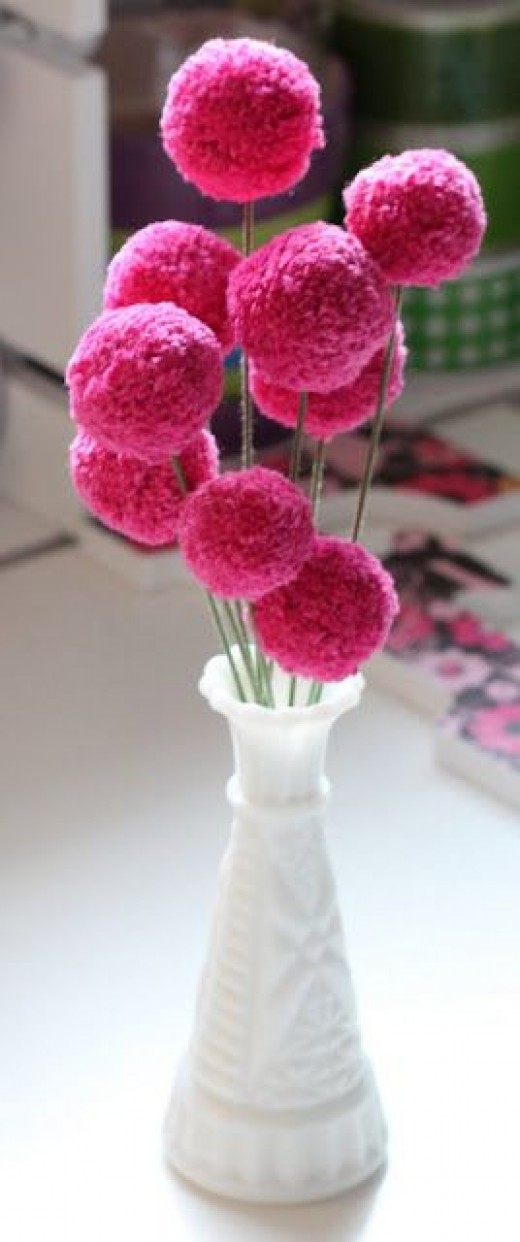 Pom pom flowers are also another beautiful craft to mention here in which you should make the loops and fluff on the both sides of your ball. Initially, make some medium sized balls with countless strings and attach one plastic made stick on the bottom section of those balls and just put them in a flower vase. You can even use some real tree branches in thin shaped to give your pom pom flower a realistic touch!
Pom Pom Flowers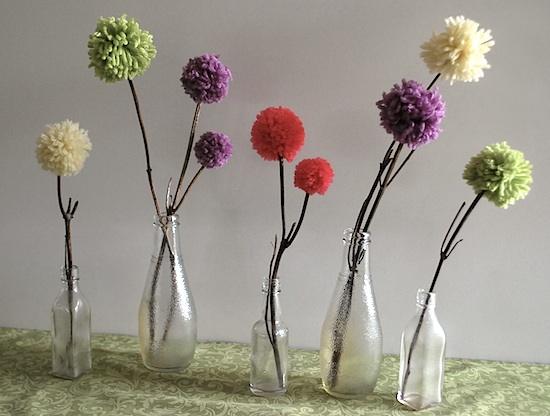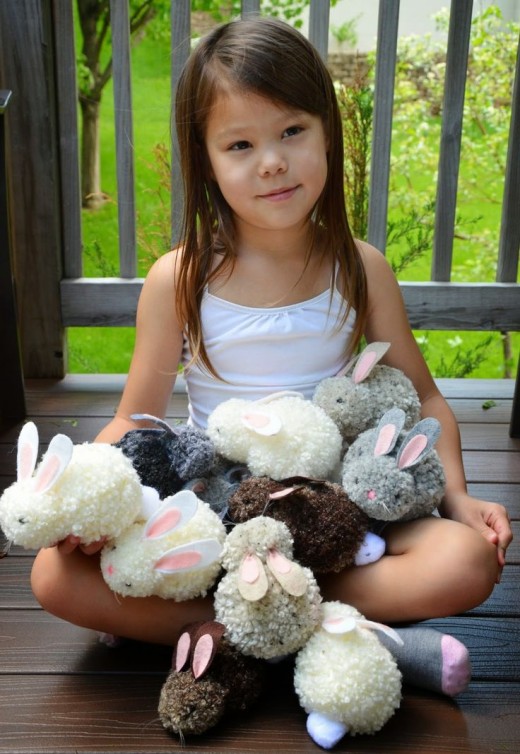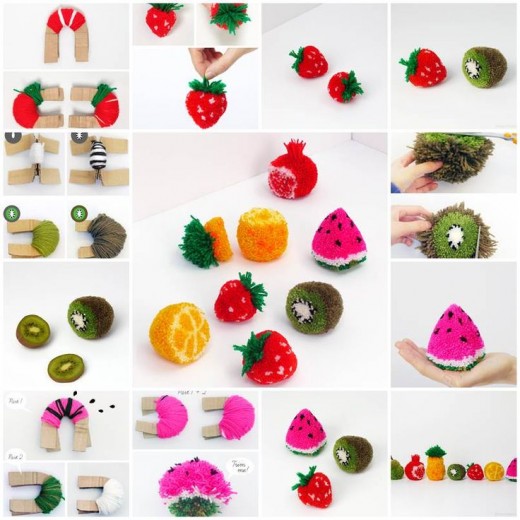 Fruit pom pom is one of the easiest craft we made using these colorful pom poms. To make such items you just need one bend cardboard in thick 'U' shape. Now just wrap your yarn around the 'U' shaped cardboard with your desired color and cut the both loops and fluff evenly with a scissor. Finally, just sharpen the edges of your pom pom balls as per your desired fruit and see the beauty of your artificial pom pom fruit!
Fruits Pom Pom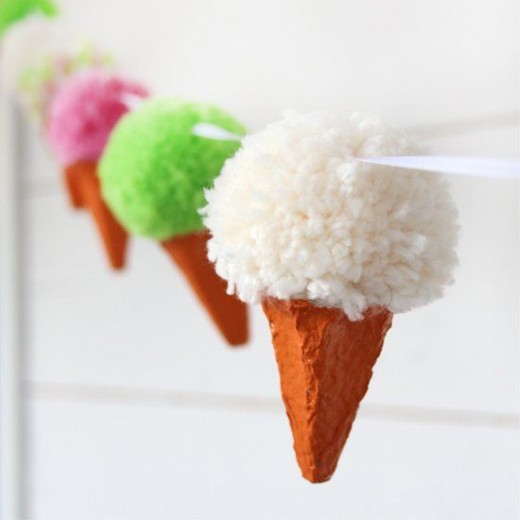 Ice cream is another easy yet pretty stuff to craft with these pom poms. All you need is just make some colorful ice cream cones by using the cardboard and put one big yarn pom pom ball in that cone and your artificial pom pom ice cream is ready to sell.
Info graphic Easy way to make Pom Pom Hedgehogs Animal crafts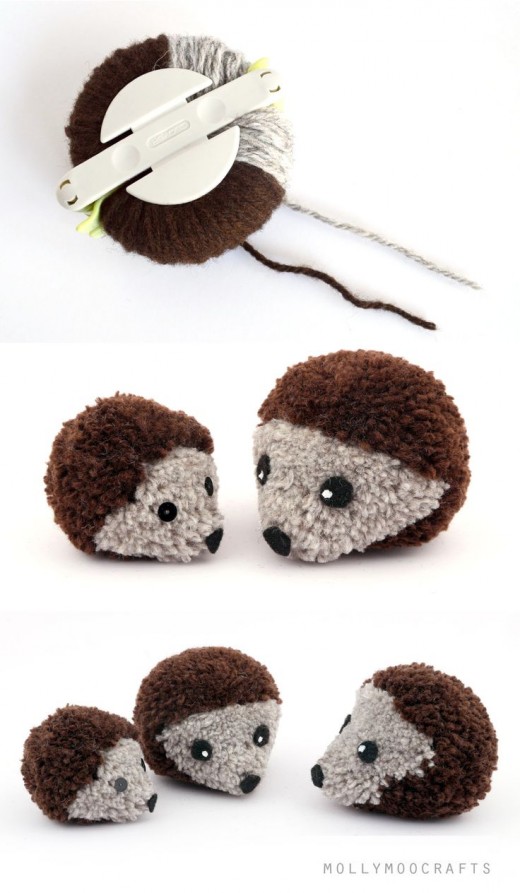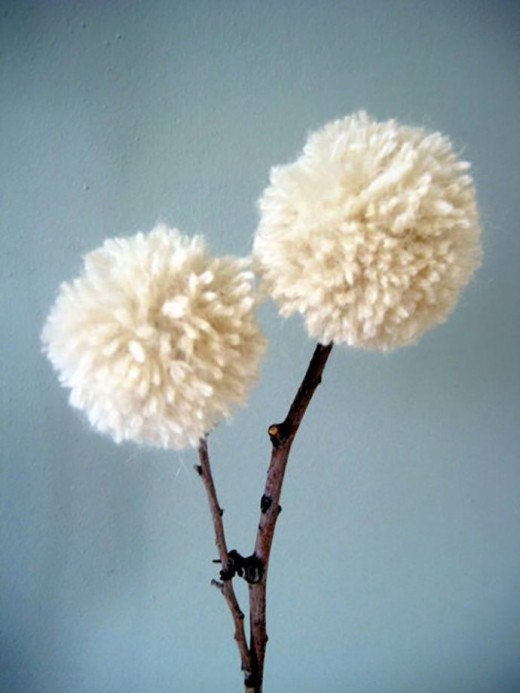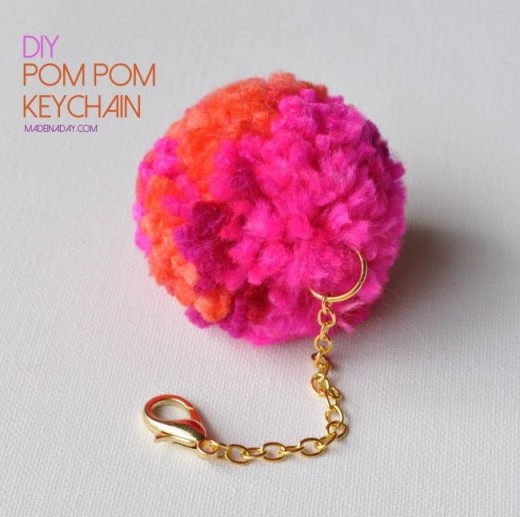 Colorful Pom Pom Rug DIY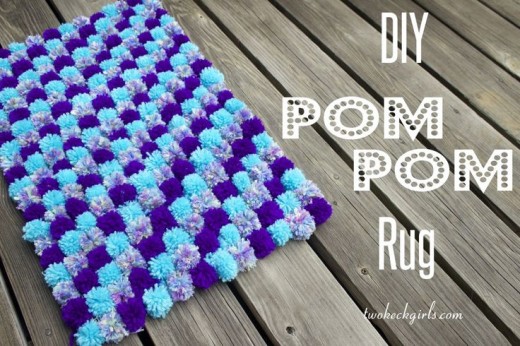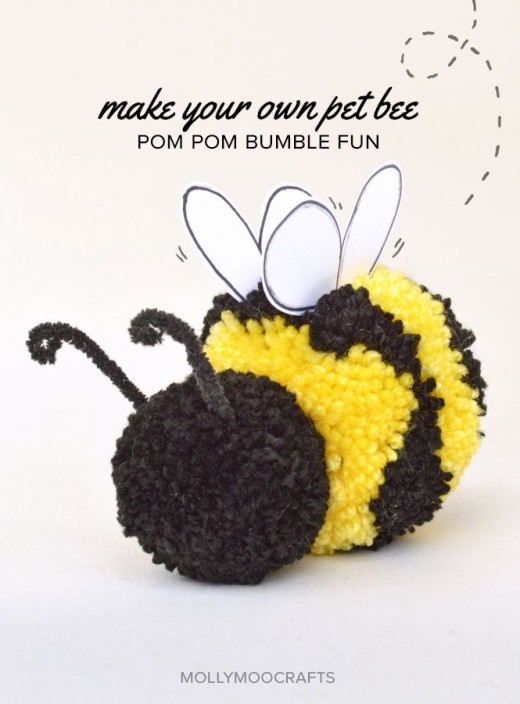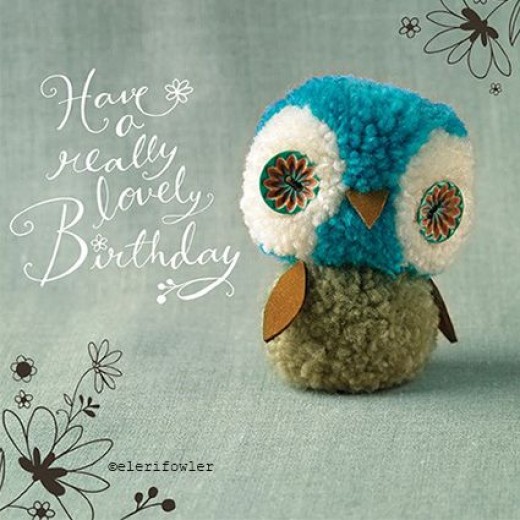 Pom pom Bunny
Pom Pom Party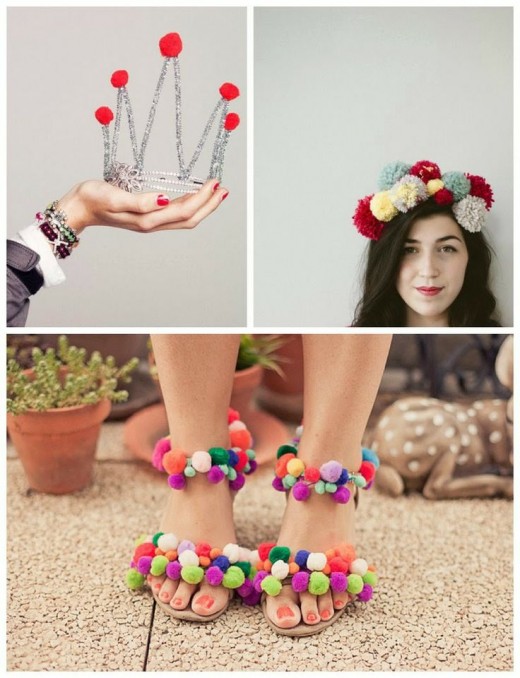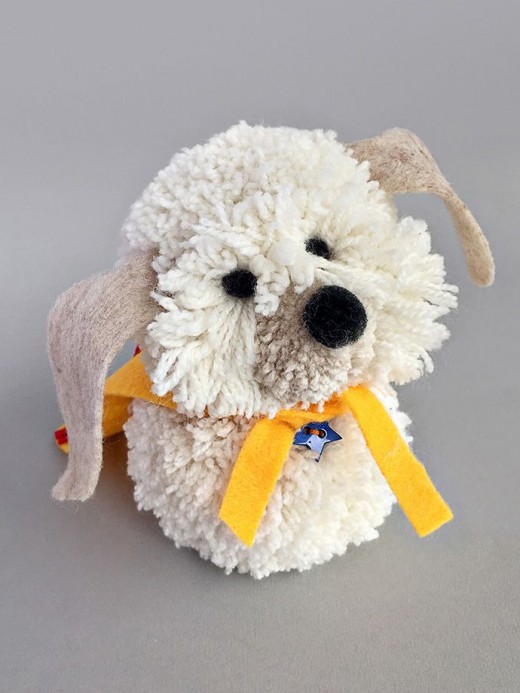 Pom Pom Animals

You can also craft some animals by using these pom pom balls and surprise the world with your artistic ability! Rabbit, dog, bees, owl, fish are some specified animals which could be effortlessly made by these puffy pom pom balls.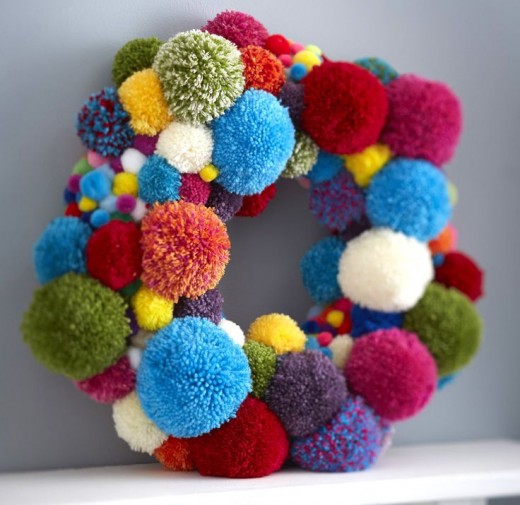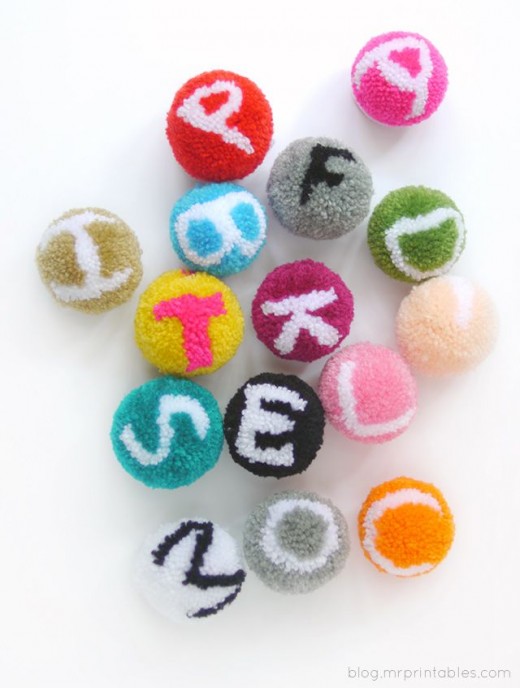 Making Owl Pom Pom – Animal Pom Pom craft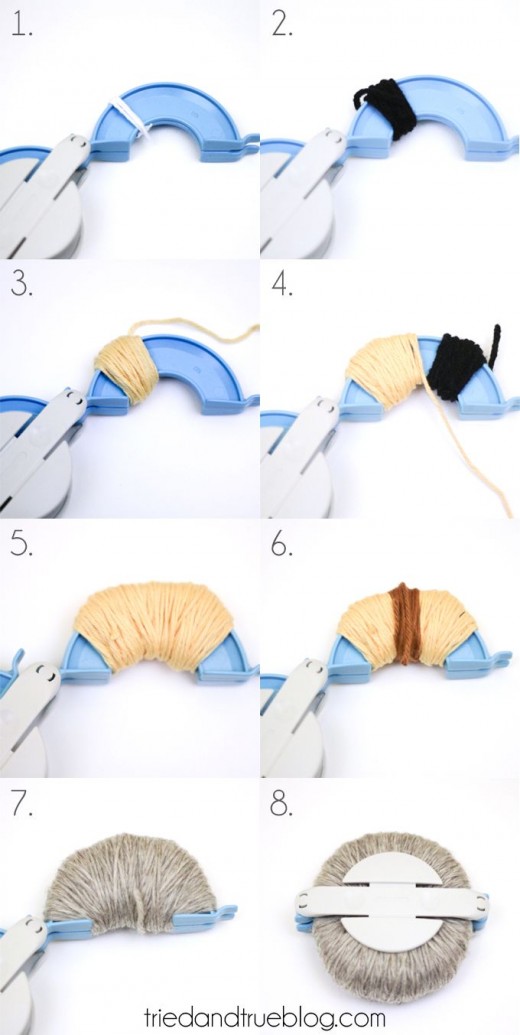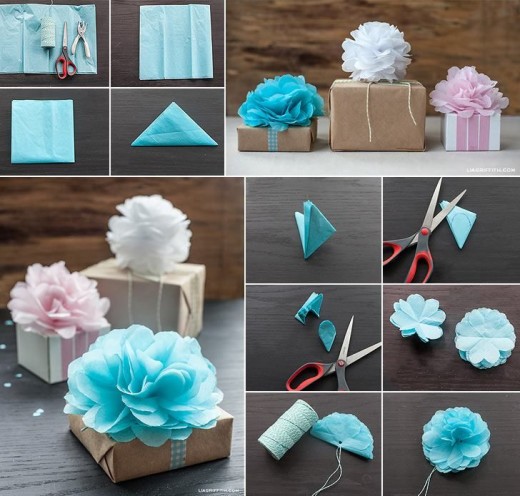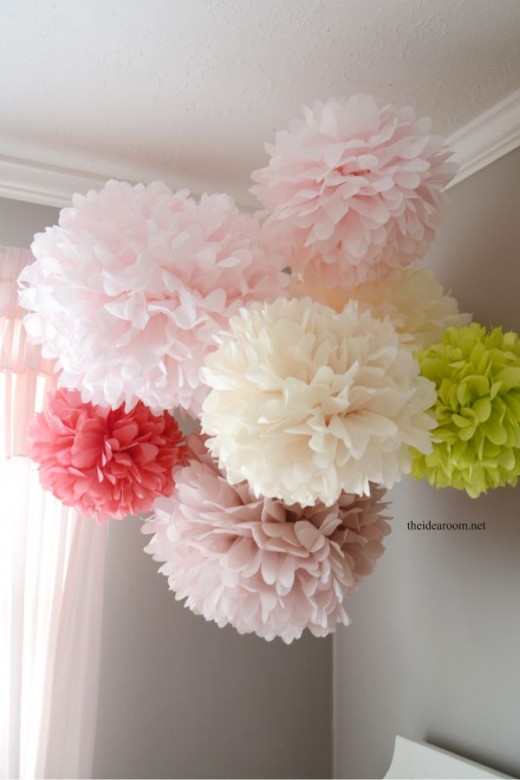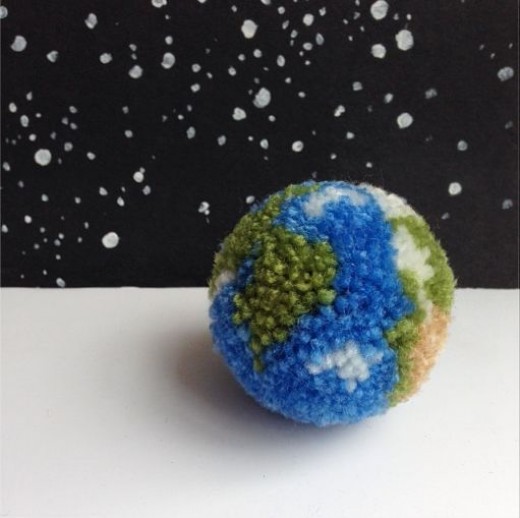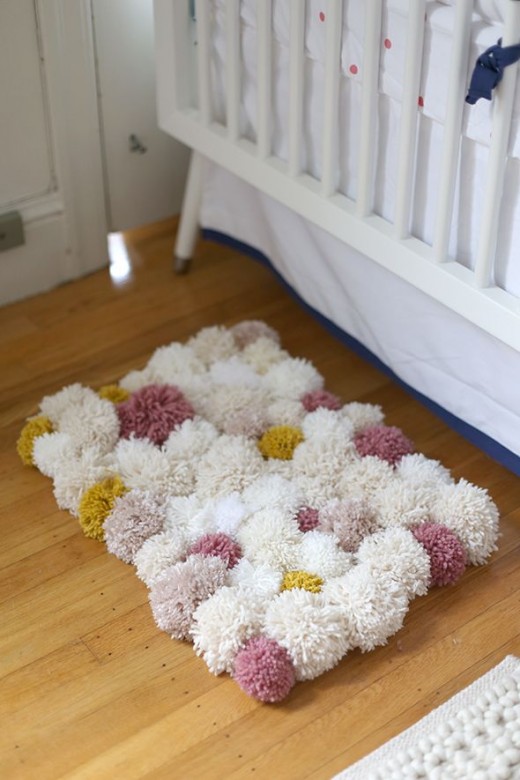 Colorful POM POM