A dog owner always wants to provide the best facility they can to their beloved dog in every possible way. Crafting something for the loving pet is definitely a nice way to show your affection towards your dog. No matter you are keeping your dog inside your house or in a backyard area, an outdoor session is necessary for a dog on a regular basis.
So, it wouldn't be a bad idea at all to build a nice dog house for your loving mammal in your own backyard or front yard area, right? A DIY lover knows that the meadow extends wider itself when we choose the DIY process for our requirement and there is no exception here as well.
From materials to shape and from color to size, we can play with every single bit of a doghouse according to our needs, when we pick the DIY way. Usually, wood, tree log, and plywood are the material we use to craft a dog house, but you can apply some other materials to amalgamate with this basic stuff as well.
So, here we come up with some amazingly beautiful and easy-to-craft dog house ideas for you. Let's check the plans out and pick one based on your dog's comfort level-
DIY Gazebo Dog House

DIY Outdoor Cedarwood Dog House with Metal Roofing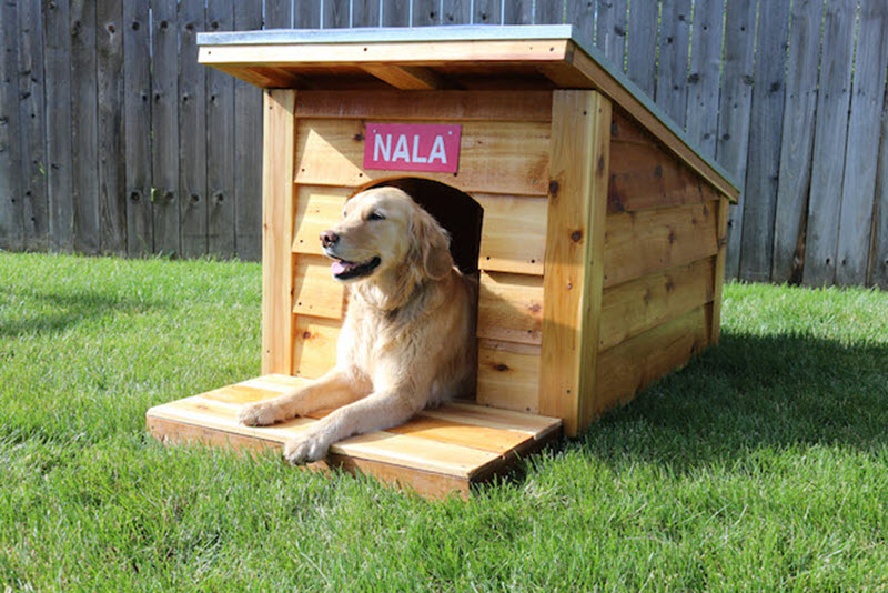 DIY build plan @ diypete | Detailed Build Plan with PDF
DIY Tropical Dog House

Pallet Wood Dog House

Easy Build a Dog House

Ranch House

View Idea


DIY Outdoor Dog cabin

Insulated Dog House

Under staircase Dog House

Pin it for later