Any kind of different small and green seedless plants, which grow on the ground or stones or on the surface of trees, are known as moss. These types of plants are basically used as seemingly simple structures to beautify the garden area. Nowadays, humans are becoming more attentive for the greenly atmosphere around their living and thus, apply various types of environmental experiments in the region of their livelihood. Applying eco-friendly moss graffiti is the brightest instance of that! There are various types of moss designs to choose from and here are some recommendable ideas on this matter for you, let's take a look-
Wall Moss:
Moss wall is a great thing to refurbish your living with a good-environmental way. Wall moss has shown us that how you can decorate your drawing room, living room, entrance or any type of interior with the help of some green plants in a unique manner!
Actually having plants in your indoor area allow us to live in the more natural atmosphere. To get such wall, you need some dried moss, one strong structure to hold the moss, glue cartridge and some different patterns of mosses like mood moss, sheet moss, preserved moss, etc. All you just need to do is that set a desirable moss design on that structure securely with all the required ingredients and set it on the selected place of your room.
Remember that it is difficult to keep the moss alive inside the room, thus keep them always moist as long as you can.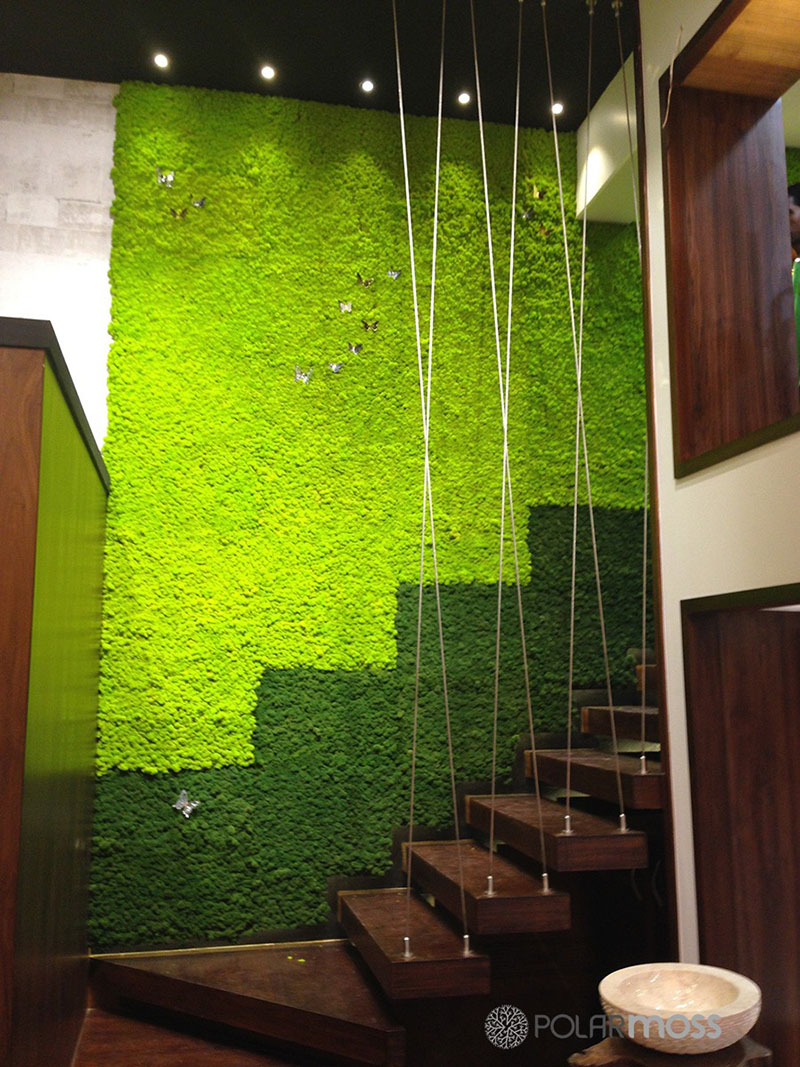 Reference
Trendhunter list of mossy products.
Interior Design Natural Dried Moss from Polarmoss.
For a naturally romantic and artistic wall  learn how to grow moss at bobvila.
Wall Moss Headboard for Bedroom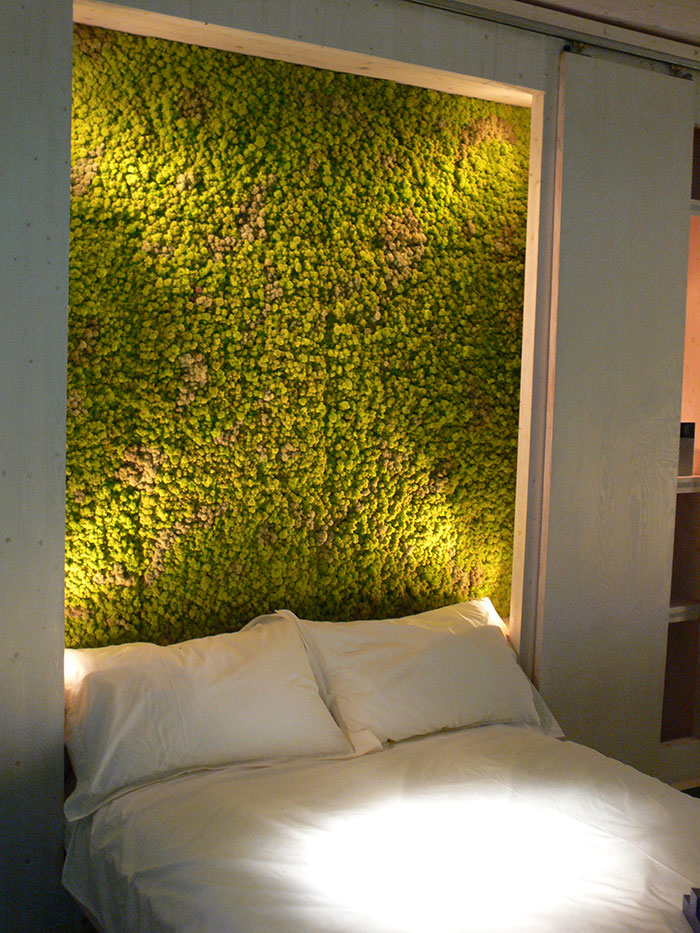 Green interior moss design idea at architectlines.
Room Divider with Moss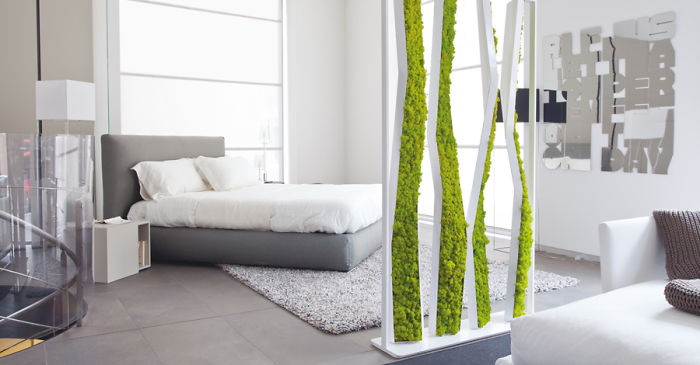 Relaxing and Beautiful Wall Moss Near Fireplace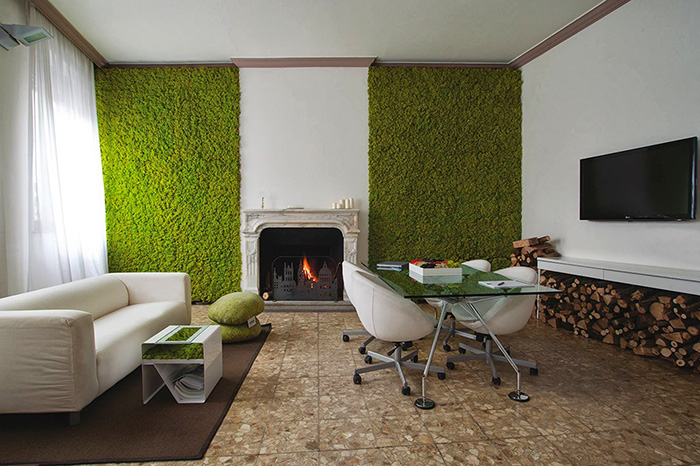 moss wall fireplace.
Polka Dots Wall Moss Design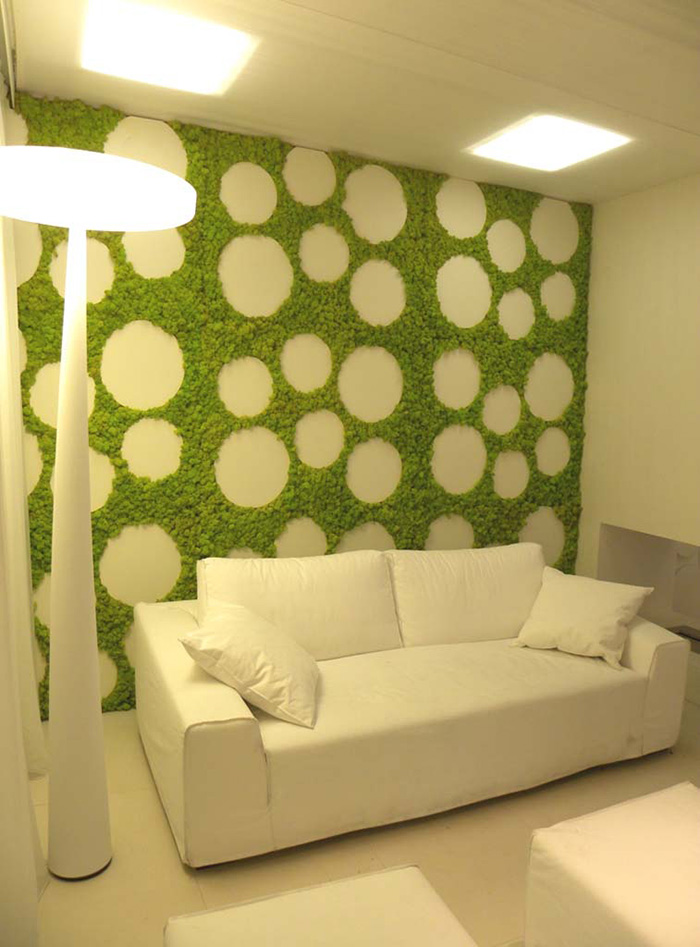 Realistic Wall Moss Forest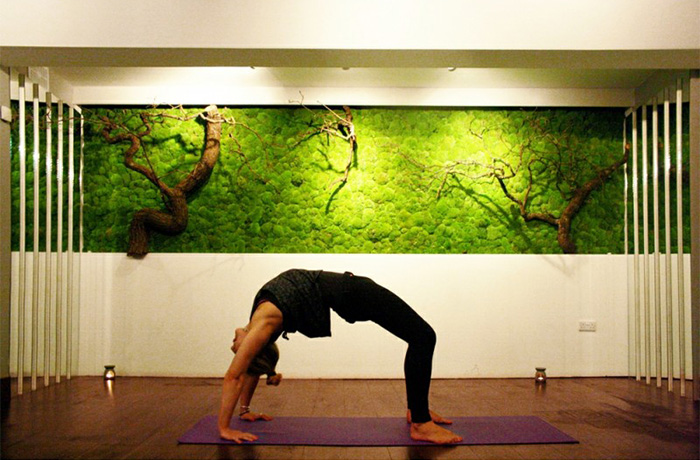 Moss wall reference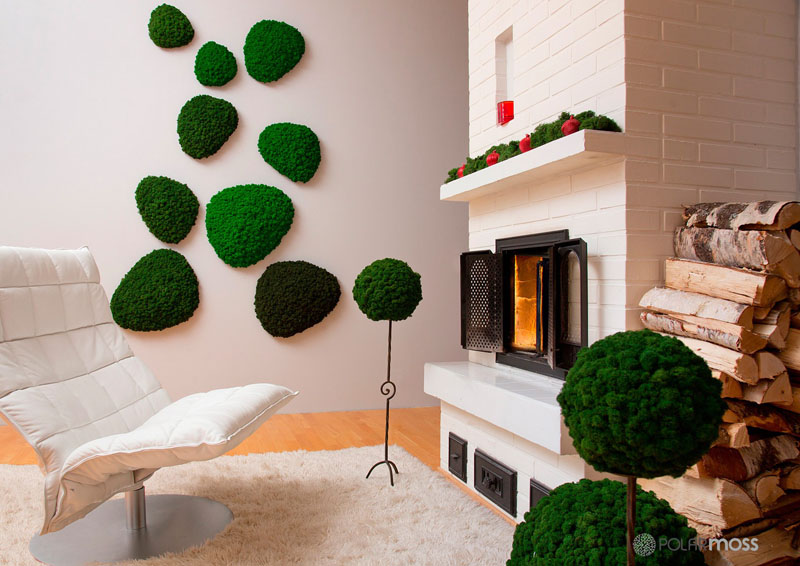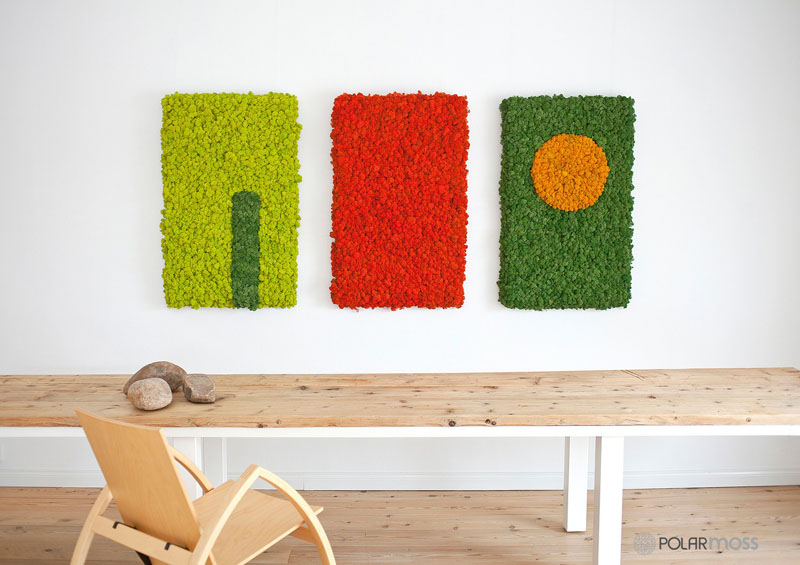 Acoustic Wall at Abu Dhabi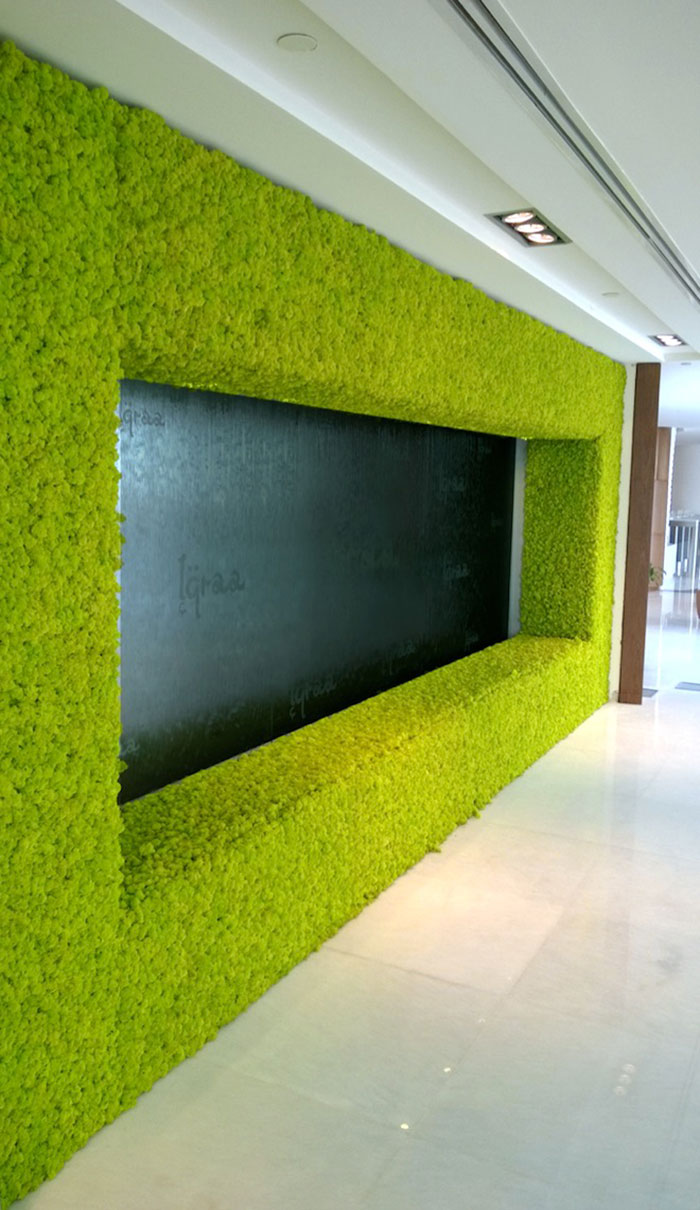 Shelves with Moss Wall Arts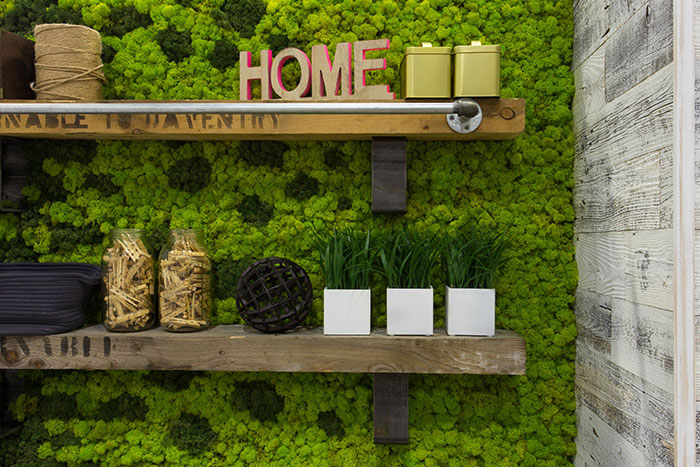 Moss Wall Art House