Burlap is a piece of strong and coarse cloth which woven of jute, flax or hemp that is basically used for sacking. This thing generally comes with large weave patterns and work best than other equivalent sacking materials. Burlap is now hugely collecting the foremost market because of its several excellences like it is amazingly gorgeous, totally inexpensive, and completely flexible to craft any sort of product. You can make countless things from this one single element, and we are referring some of the best categories among them, let's check them out below-
Burlap Wreaths:
The weave or curly edges of burlap instigate up t make a nice wreath from it, right! Thus, making a wreath from burlap is the commonest thing we do whenever we get a chance to work with this adaptable product!
Step by Step Burlap Wreath Tutorial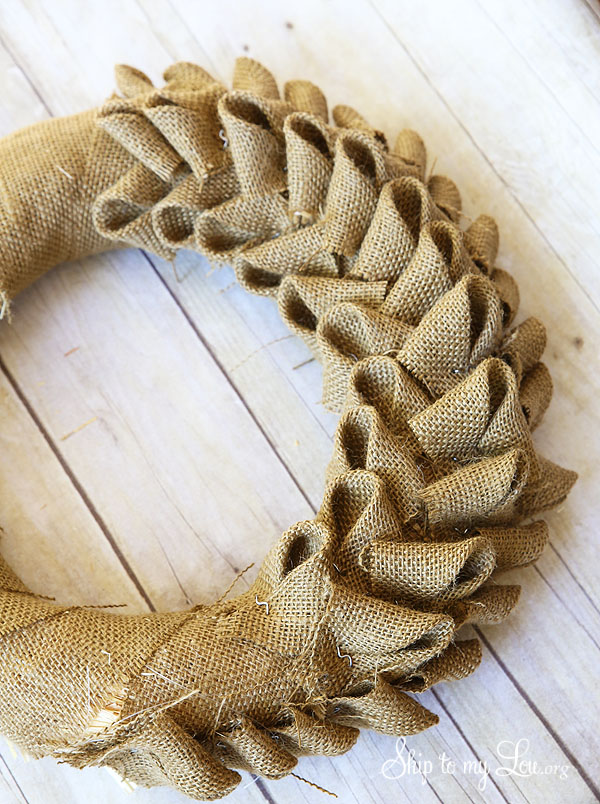 How to Make Burlap Wreath
Tutorial via kenarry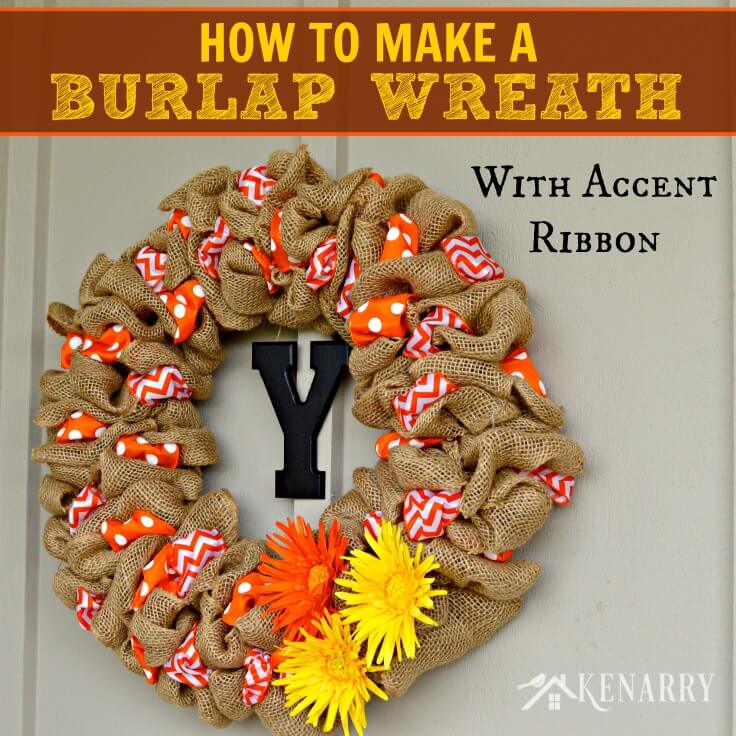 DIY Beautiful Burlap Wreath with Bow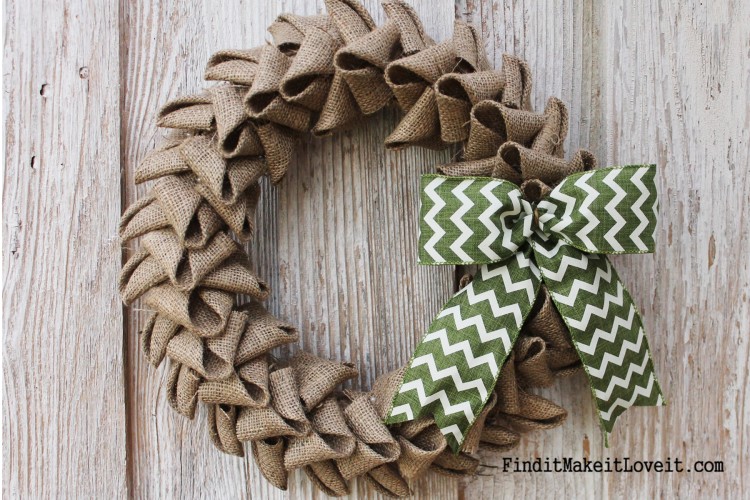 DIY Burlap Wreath 2 Min Tutorial
Items Need:
To make a nice wreath you will need at least burlap roll about 12 to 15yards in size, one metal made a wreath, scissors, and some decoration items like ribbons, beads, etc.
Methods:
Loop one end of burlap piece through the wire or metal-made a wreath and continues weaving in and out the metal wire in a row pattern around the whole wreath until your burlap piece meets the ends. Remember that more size of burlap you use, the more curvy and fuller your wreath will be! Finally, just embellish the wreath with decorative objects and hang in your desiring place.
Also, check for DIY Christmas wreaths to decorate your home.
Burlap Curtains:
Burlap curtains may resemble a little transparent but, believe us that making curtains using burlap is definitely the easiest and the most low-priced way to decorate your window!
If you have a sunny windowsill and want to welcome the entire heat to your room but the curtains bring obstacles in your way then, burlap is the easiest solution to your problem! All you just need to do it bring some yards of soft burlap and use them as your curtains.
After taking a perfect measurement of your window, stitch the burlap pieces as curtains and then hang them over the curtain rods. Remember that, burlap has wide spaces in between strings, thus, do hems to fold the top and end edges of a burlap curtain, before hanging them up.
How to make burlap curtains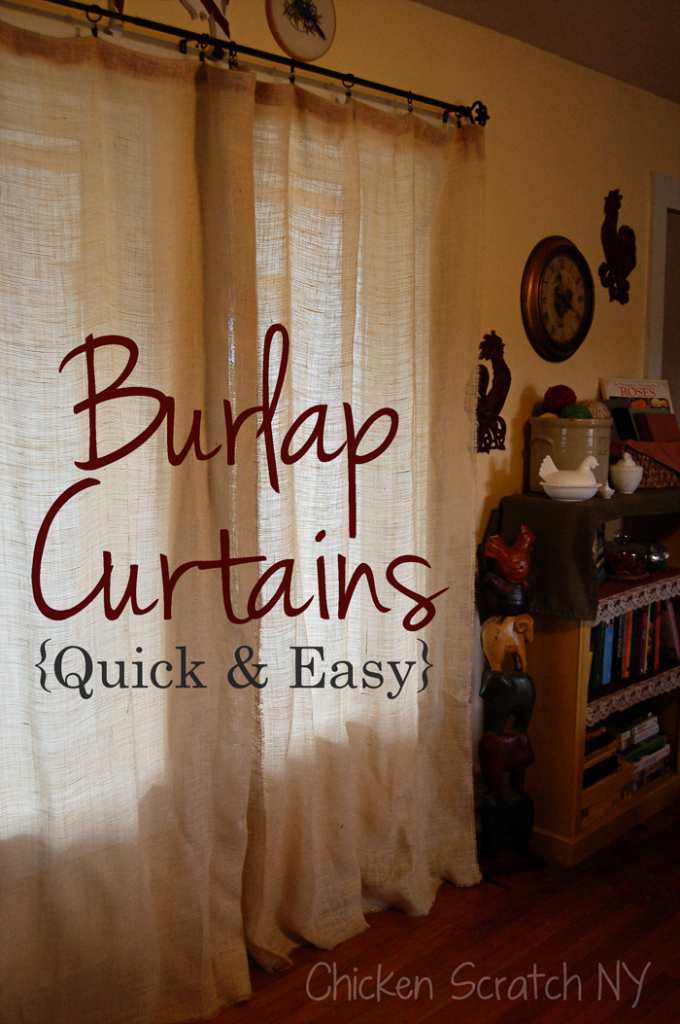 Window Treatment Burlap Roman Shade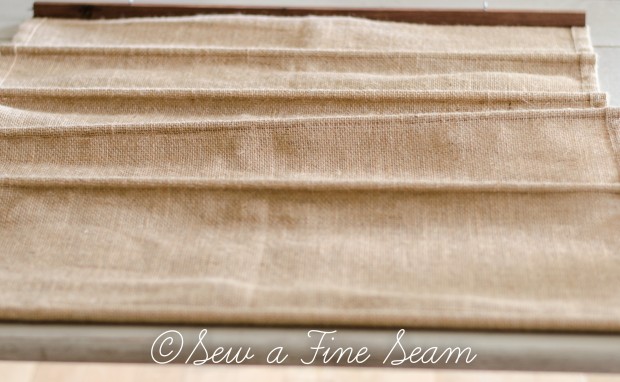 Make easy burlap window shades
via remodelista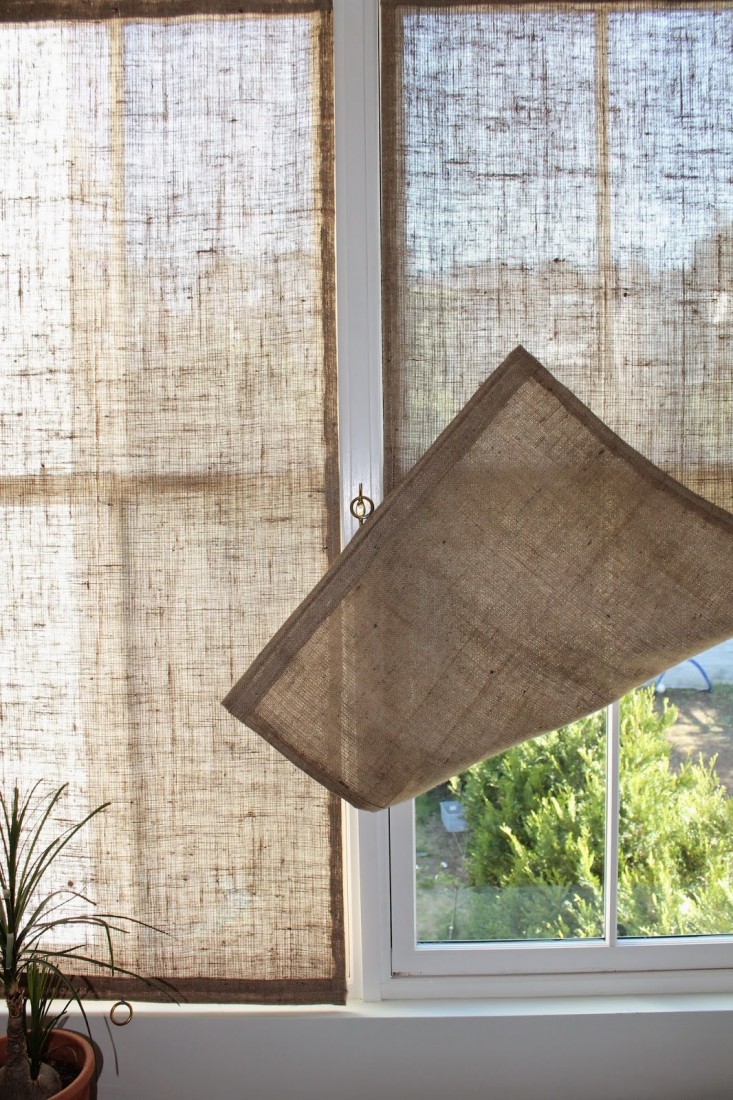 No Sew Burlap Curtain Swag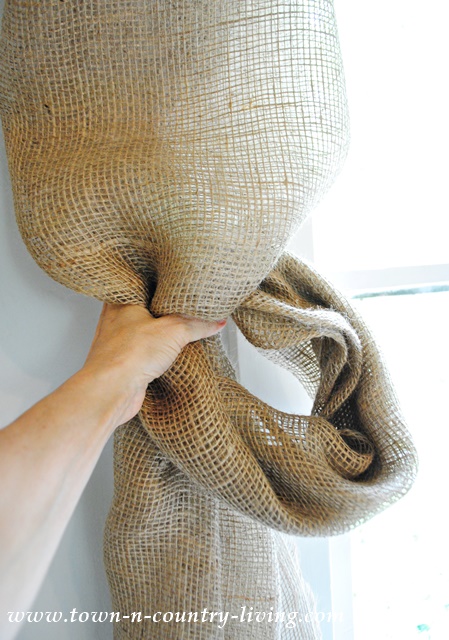 Add Natural Tone to Your Room with Burlap Curtains
interior window treatment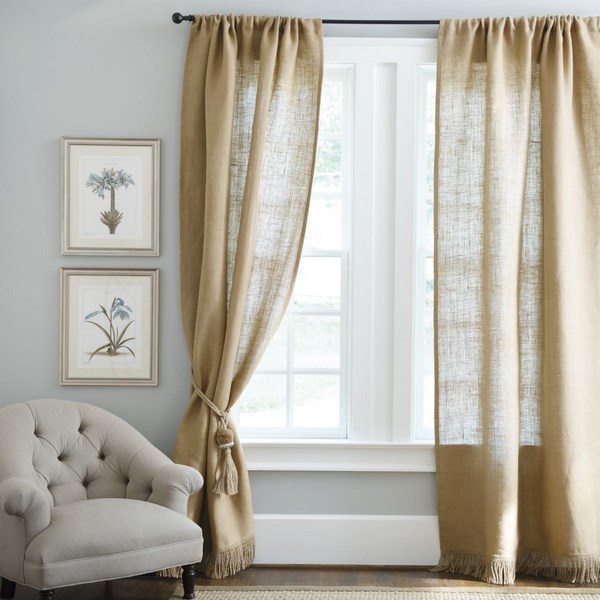 Beautiful No sew Burlap Curtain
old farm house burlap interior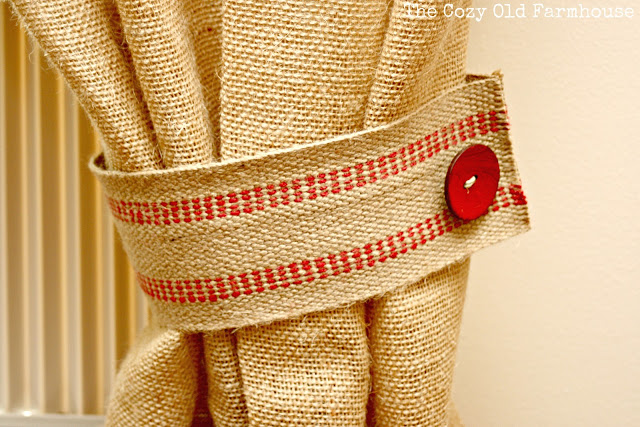 DIY Stylish Bow Tie and Polka Dot Burlap Curtains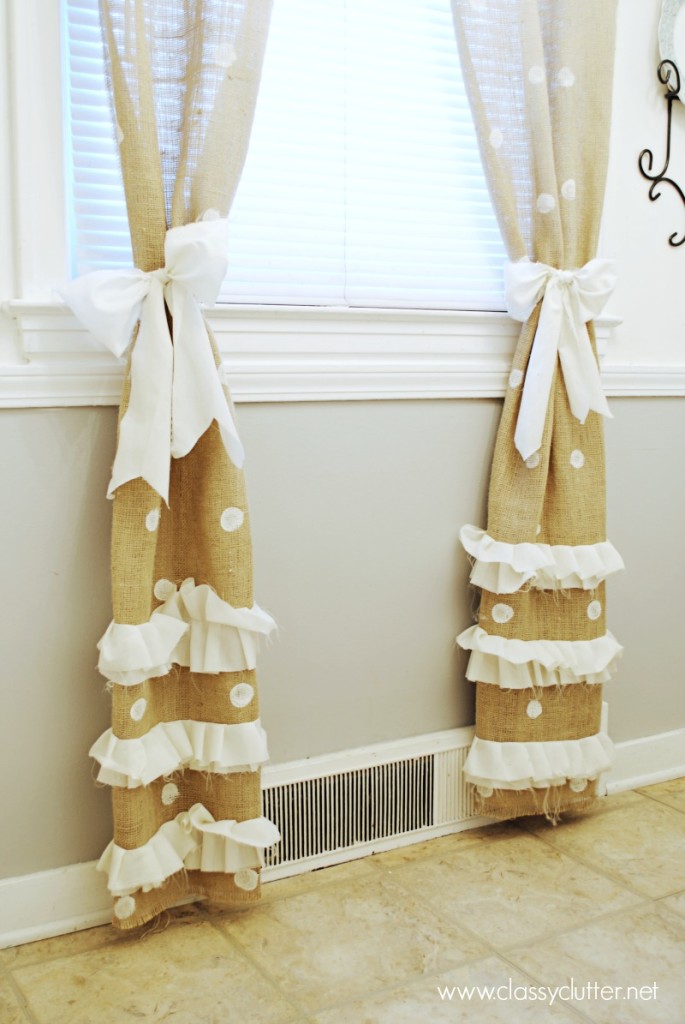 Simple Burlap Window Treatment Idea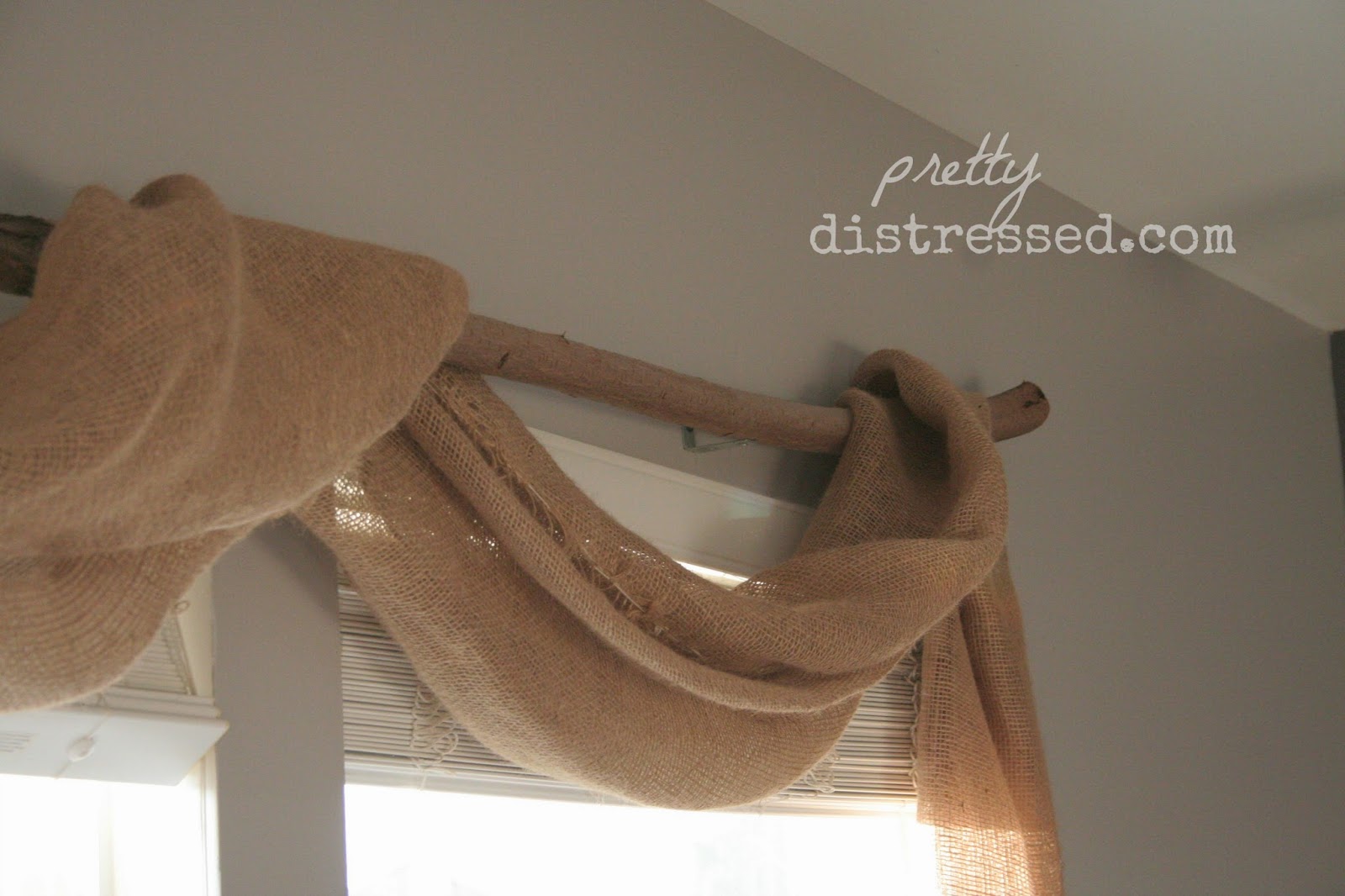 Easy No-Sew Drape Burlap Curtains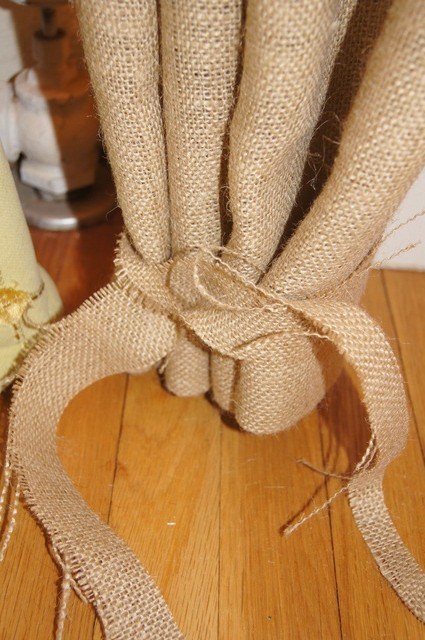 How To Make Inexpensive Burlap Curtains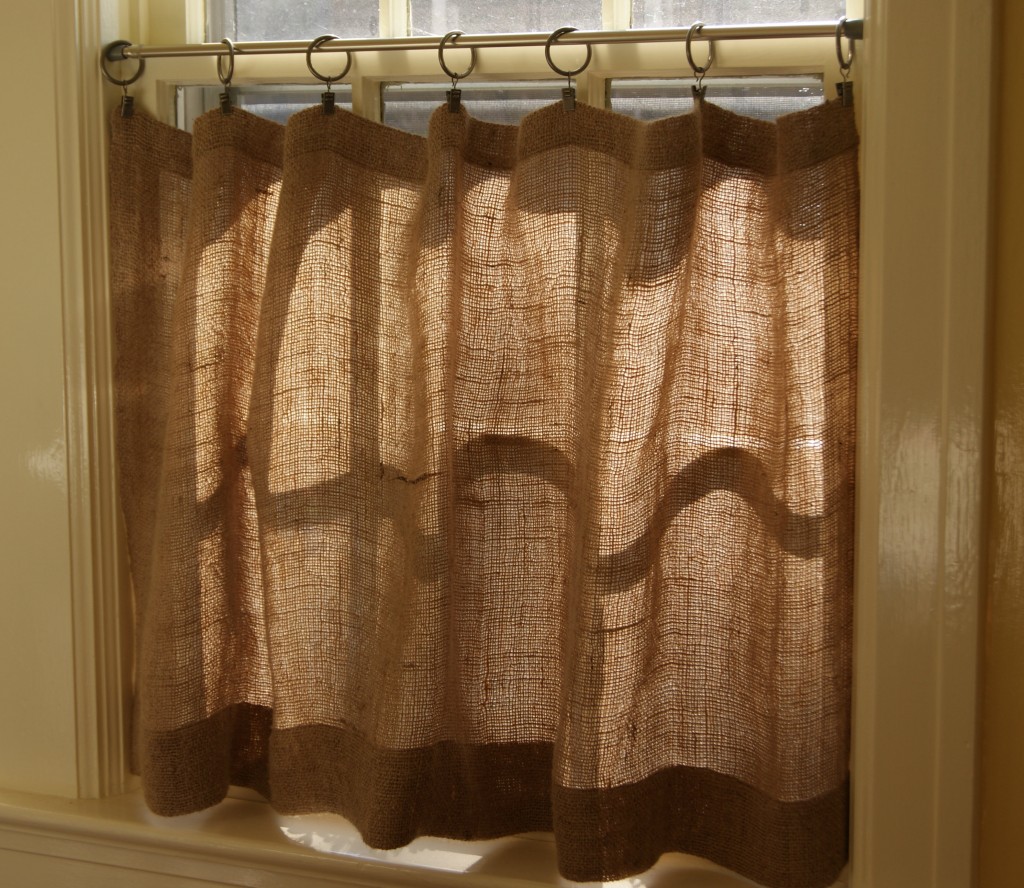 DIY No-sew burlap curtains window valance
Tutorial via magnolialane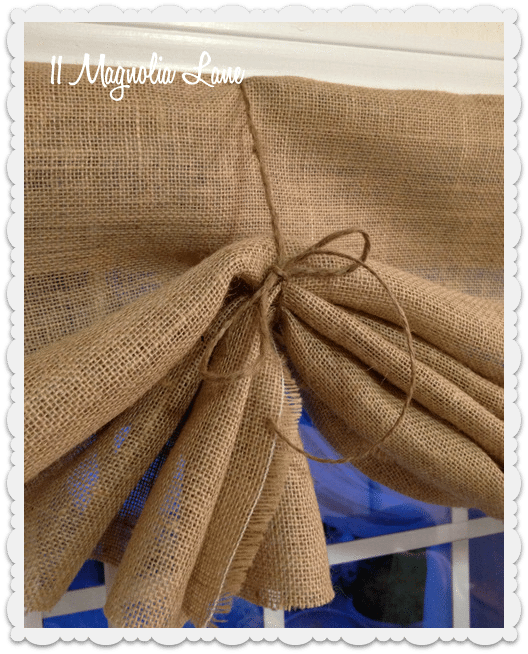 DIY Natural Tone Burlap Shower Curtains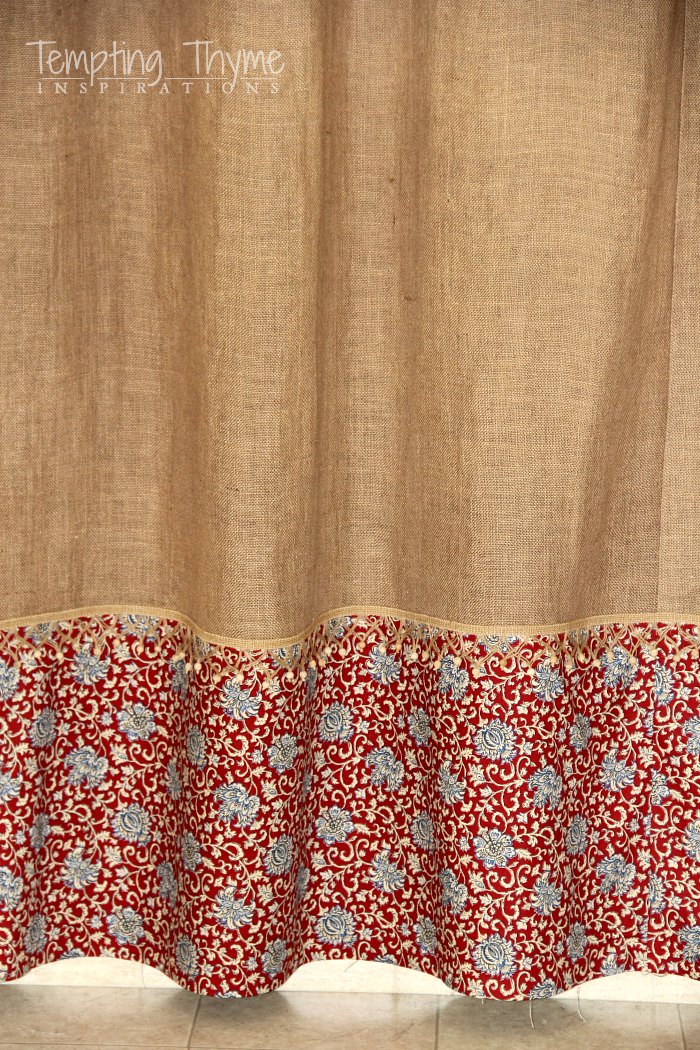 Burlap Flowers:
Burlap flowers are even simpler to craft and spectacular to flaunt. We have numerous elements in our hands to craft an artificial flower for decorating purpose, but, we must agree that burlap is the most excellent one among them!
You can twist this object as many sides as you can and give it any desiring shape indeed, thus making imitation flowers from this element seems a fun task for most of the artist!
You can cut out burlap piece and use them like the petals of a flower or take a long piece of burlap and twist them to prepare the flower shape. Burlap is available in various sober and bright shades, thus you can craft any type of flower from burlap object, whether it is an imitation rose, an artificial sunflower or any imaginary blossom.
Looking for some homemade flower crafts and paper flowers check these out.
DIY Step by Step Burlap Rosette Flower
burlap flower and chevron wreath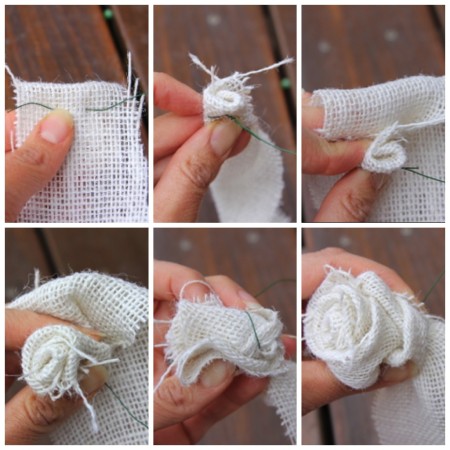 Tutorial for making easy burlap flower
Via thestickbarn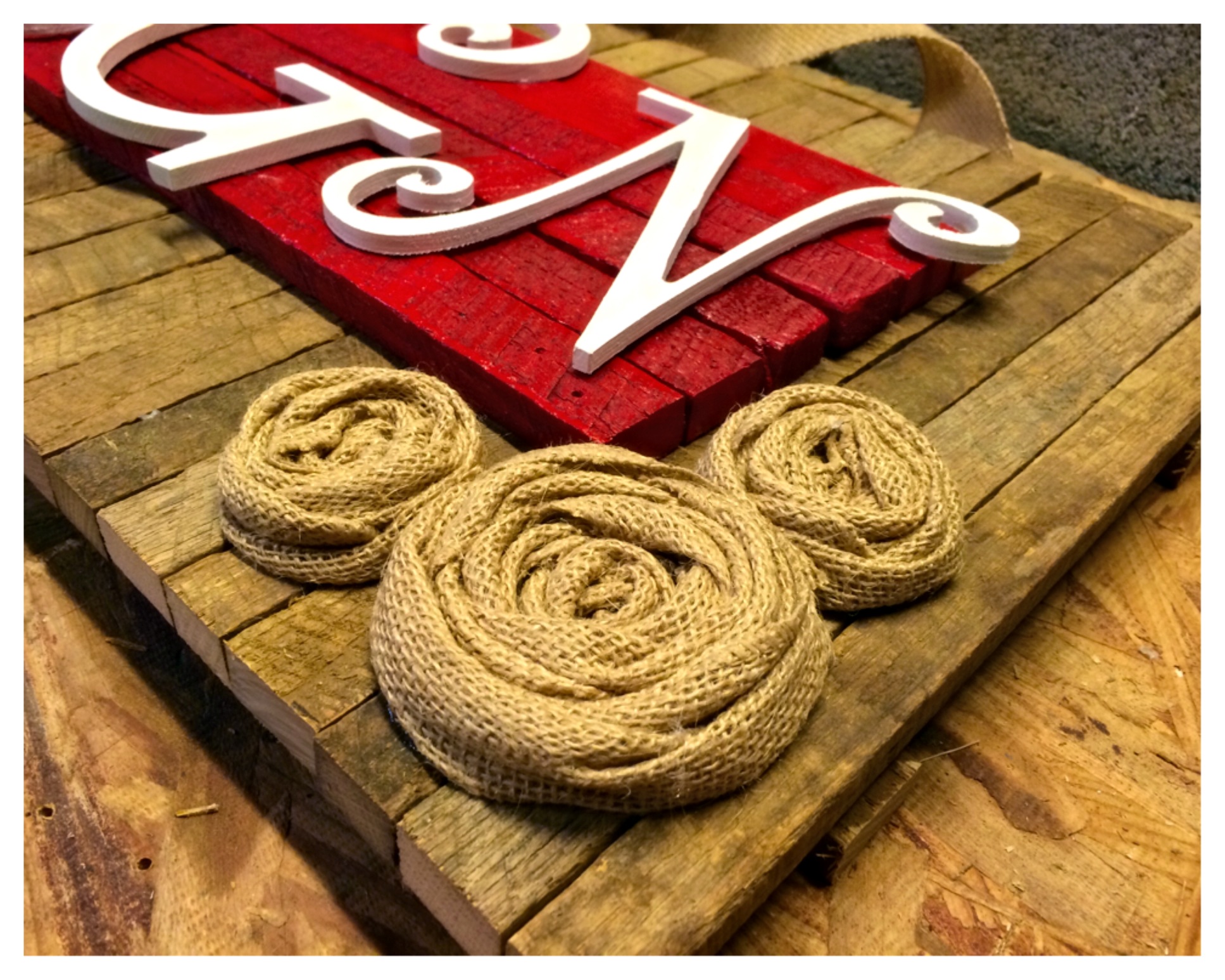 How to make burlap flower loops

How to make burlap sunflowers and wreath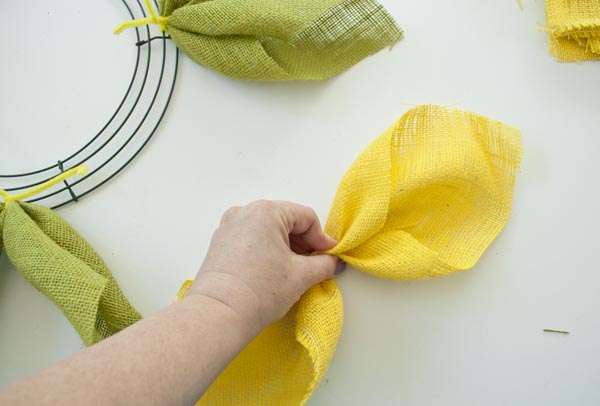 DIY Burlap flowers and burlap button wreath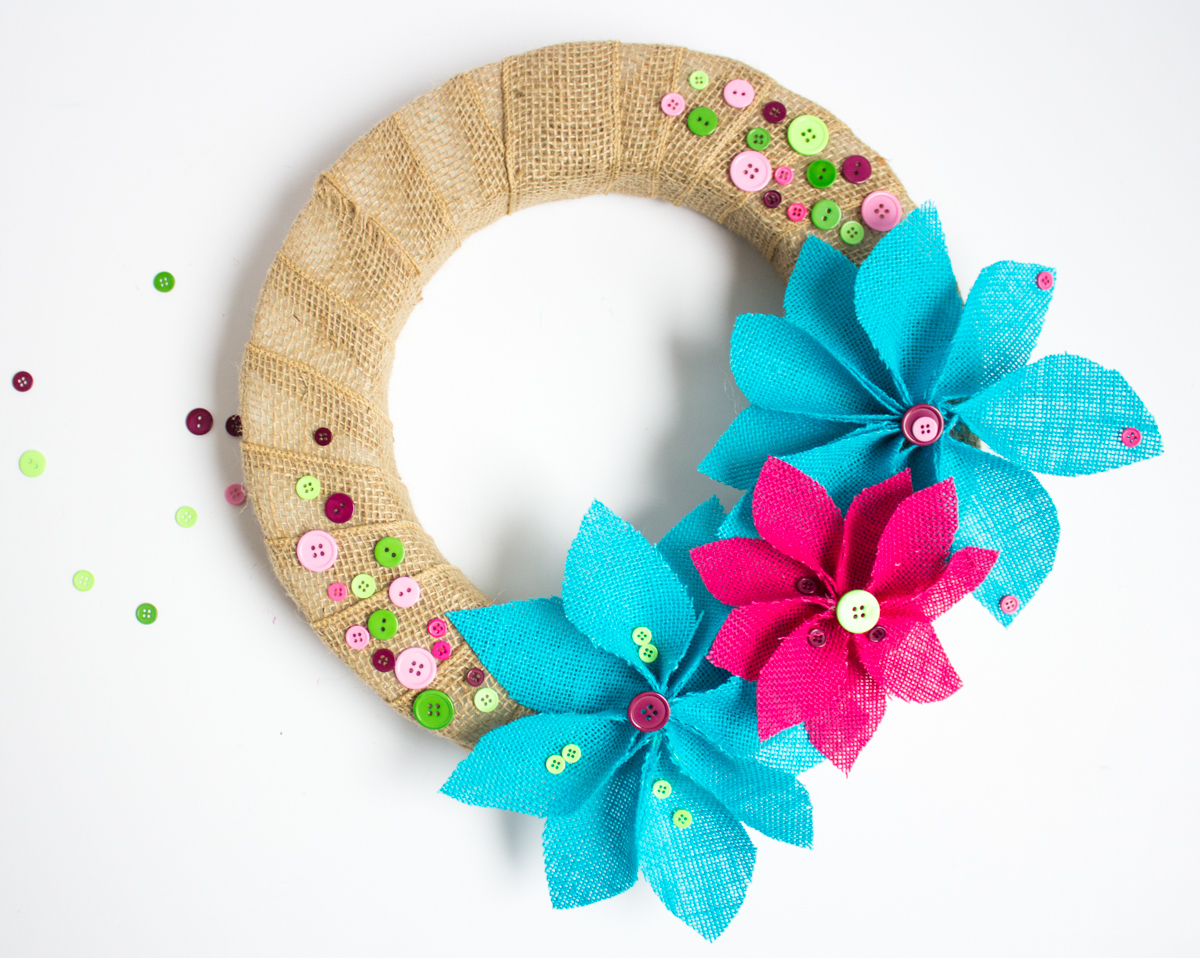 DIY no sew burlap rose flower tutorial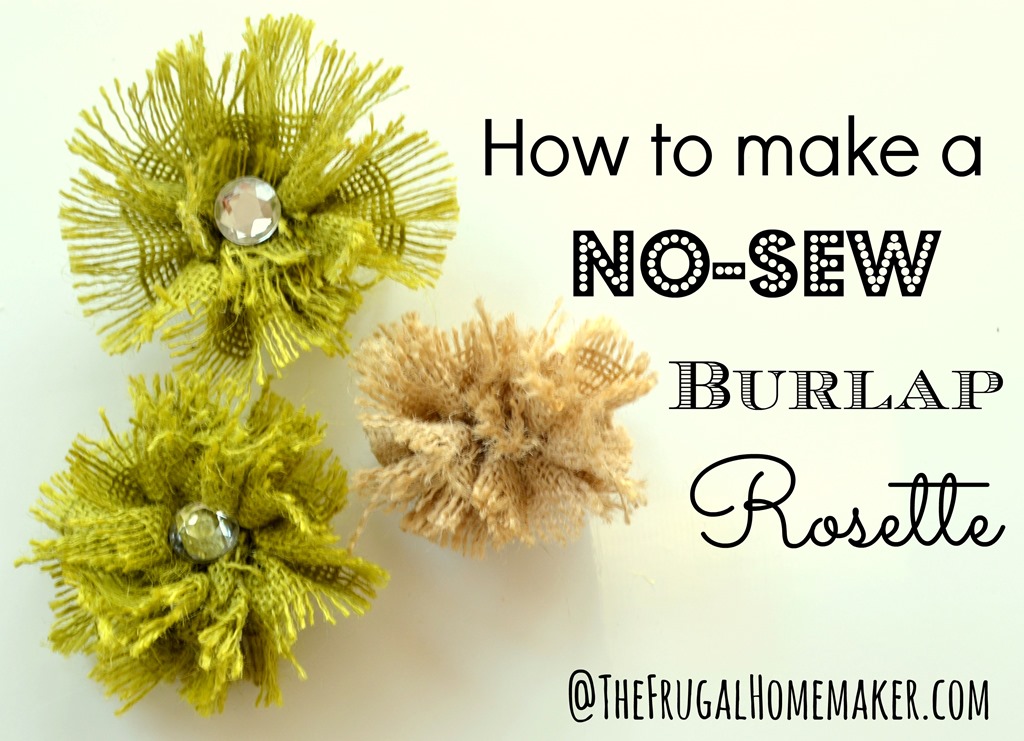 Cute and easy burlap flower guide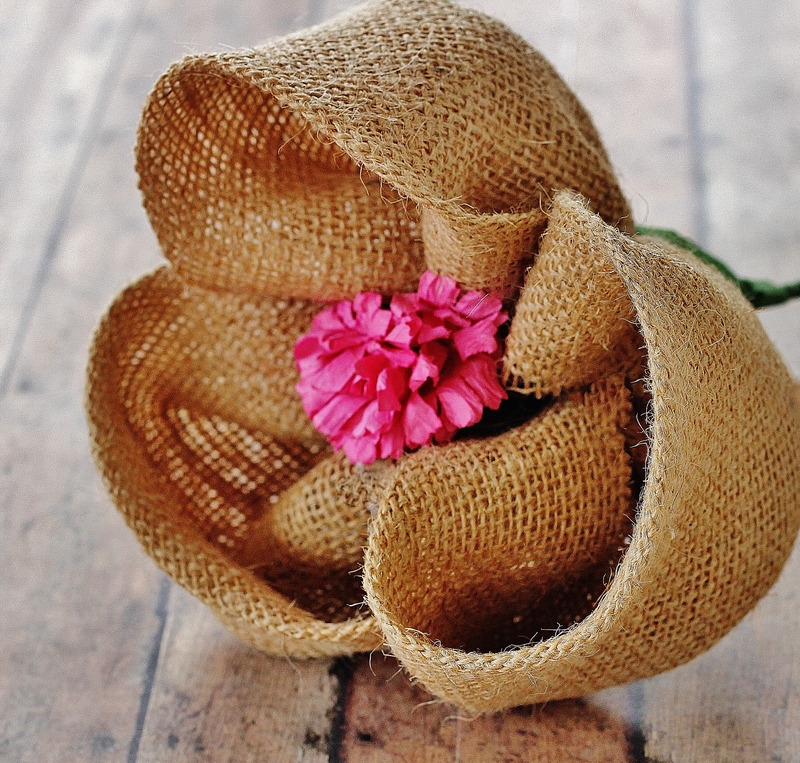 Step By Step Guide For Making Burlap Flower and Heart Wreath
making flower and heart wreath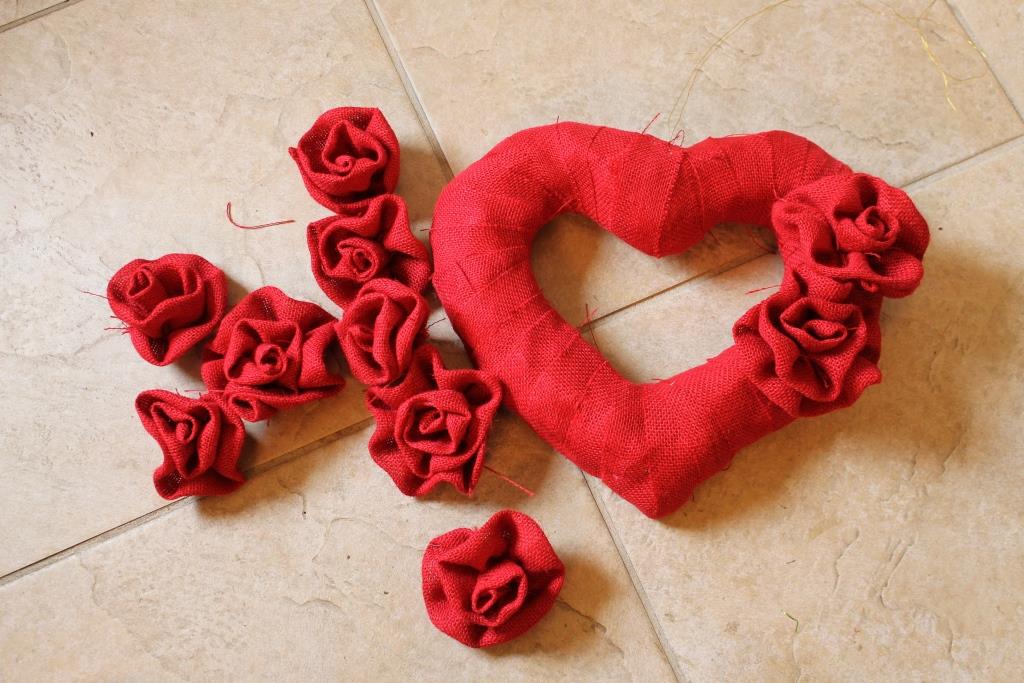 Beautiful Burlap Flower Topiary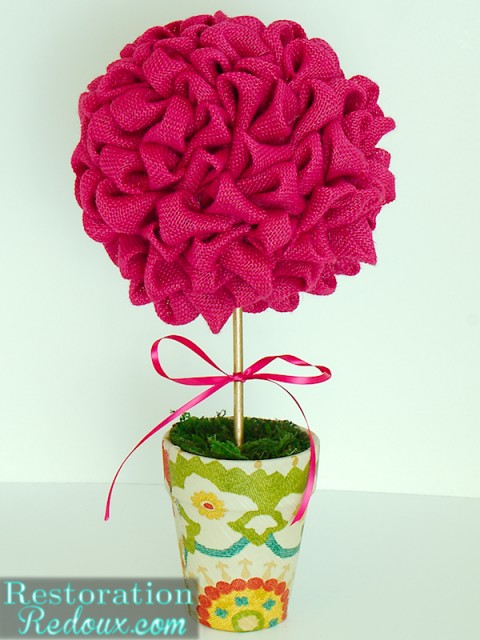 How to make burlap rosette flower tutorial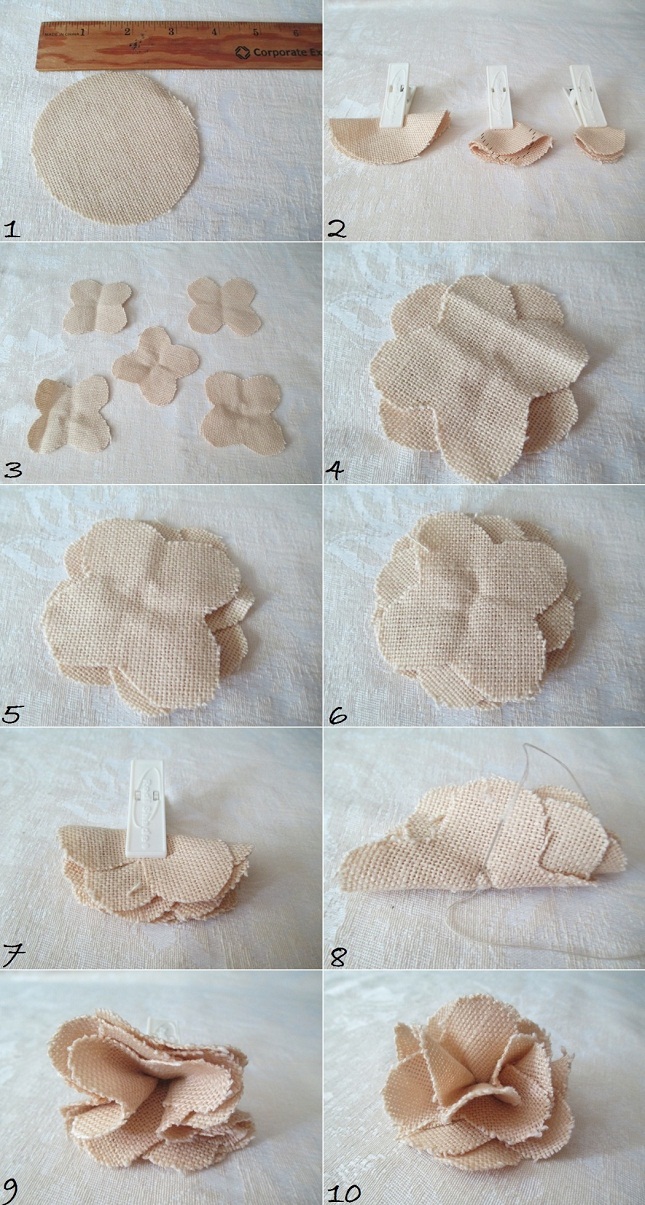 DIY Burlap Rose Flower
Burlap Table Runners:
Burlap works greatly as table runner as well as this thing is extremely soft and exhibits totally elegant on the dining table while lying as a table runner, especially while emerges with some chic prints.
You may find several burlap-made table runners in the market, but most of them come with some tricky stitches which seem intricate and difficult to maintain. Thus, try out this new style of no-sew table runner made from a simple piece of burlap.
Items Need:
To craft this thing you only need, a long piece of soft burlap, fusible webbing, measuring tape, seam ripper, cotton dish towel, iron and a sharp scissor.
Methods:
Cut out the piece with perfect measurement; set the edges with the fusible webbing and iron on the whole burlap, particularly on the rims, before using it as a nice table runner.
And you may also be interested in making outdoor table and DIY pallet end table.
No Sew Table Runners wit Burlap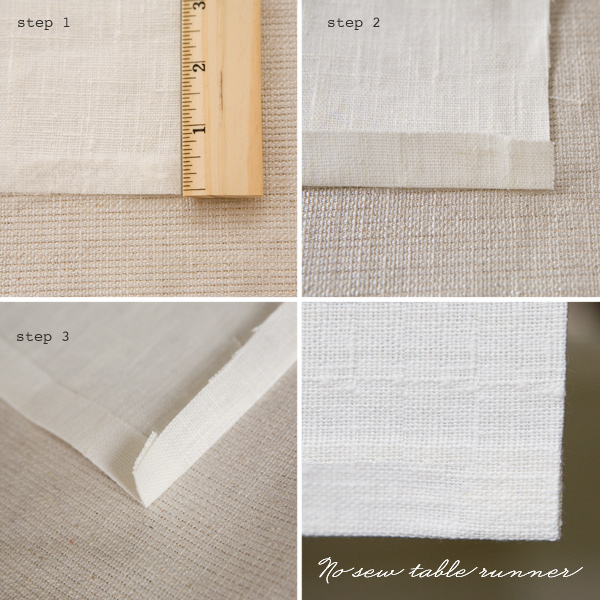 Colorful Ribbon Tailed Burlap Table Decor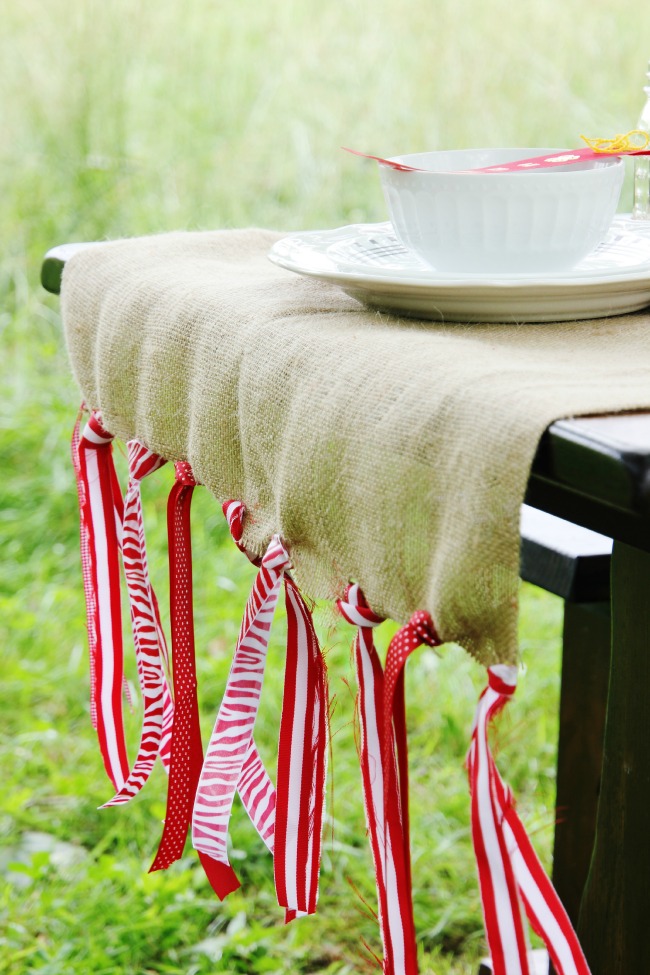 Cute bunny burlap table runner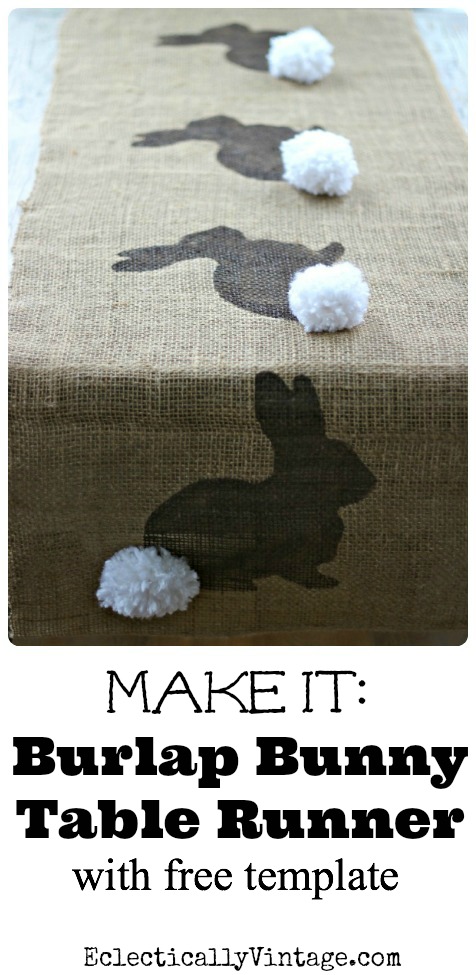 How to weave burlap into beautiful table runner
weave burlap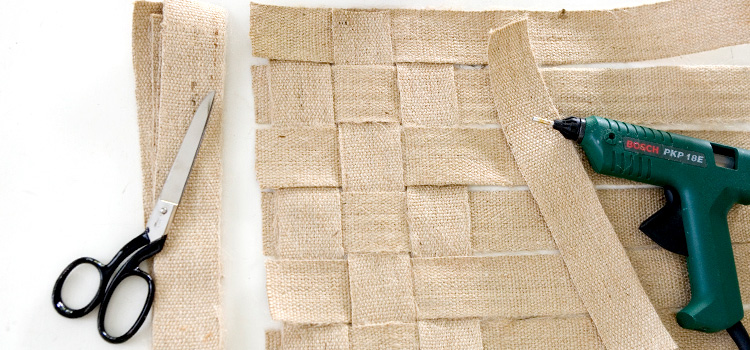 Burlap with lace border for table runner
via kayellen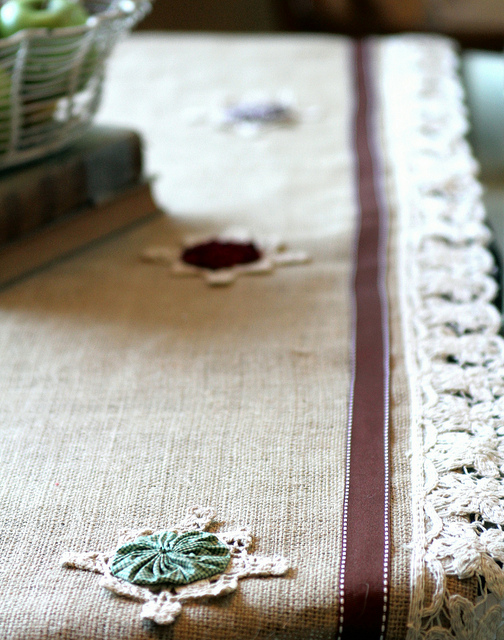 Burlap red and white table ribbons
tutorial weekendcraft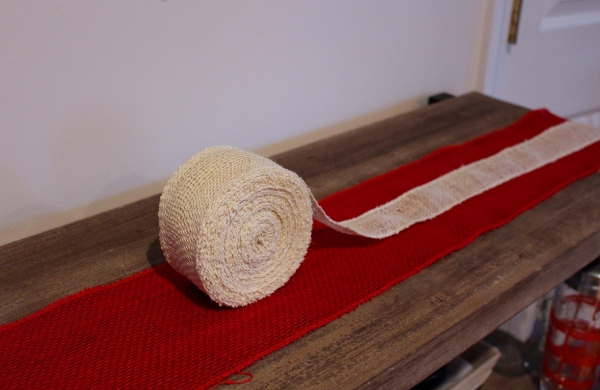 Secured and ironed border burlap table runner
Via cottageandvine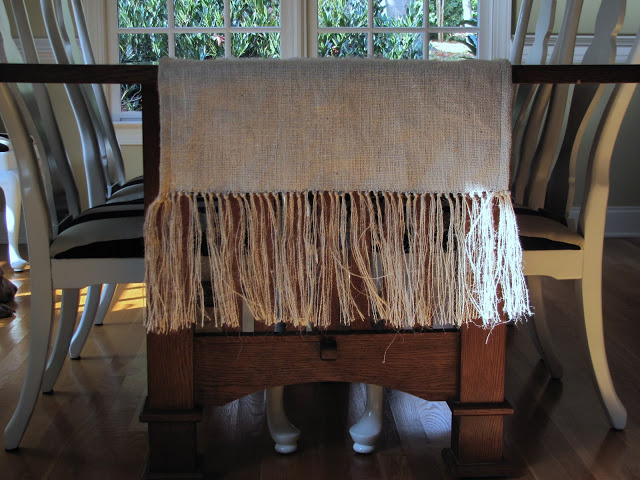 Hand painted letters on burlap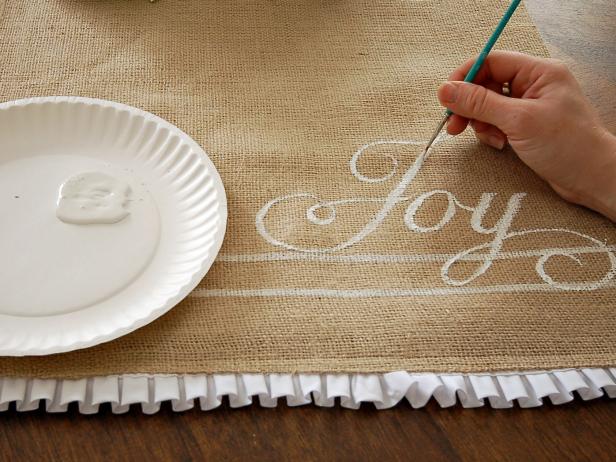 Burlap chevron table runner
chevron runner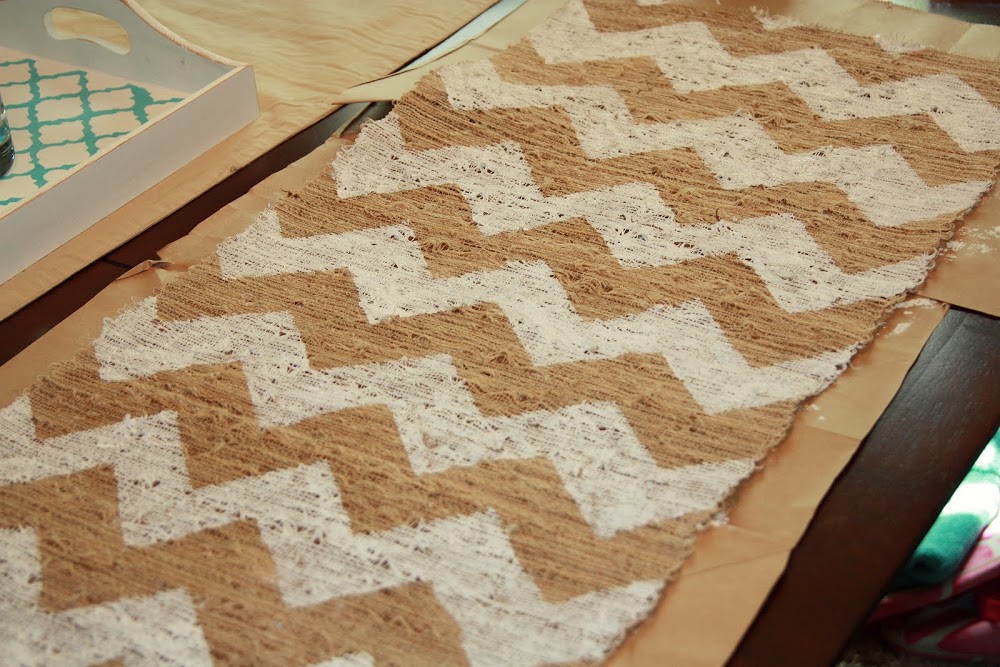 No need to sew easy burlap runners
via bespangledjewelry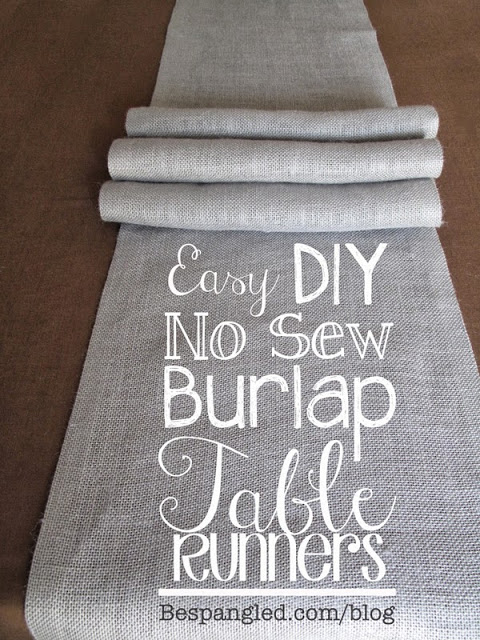 DIY burlap tassel end table runner

How to make burlap table runners
Making via thehambyhome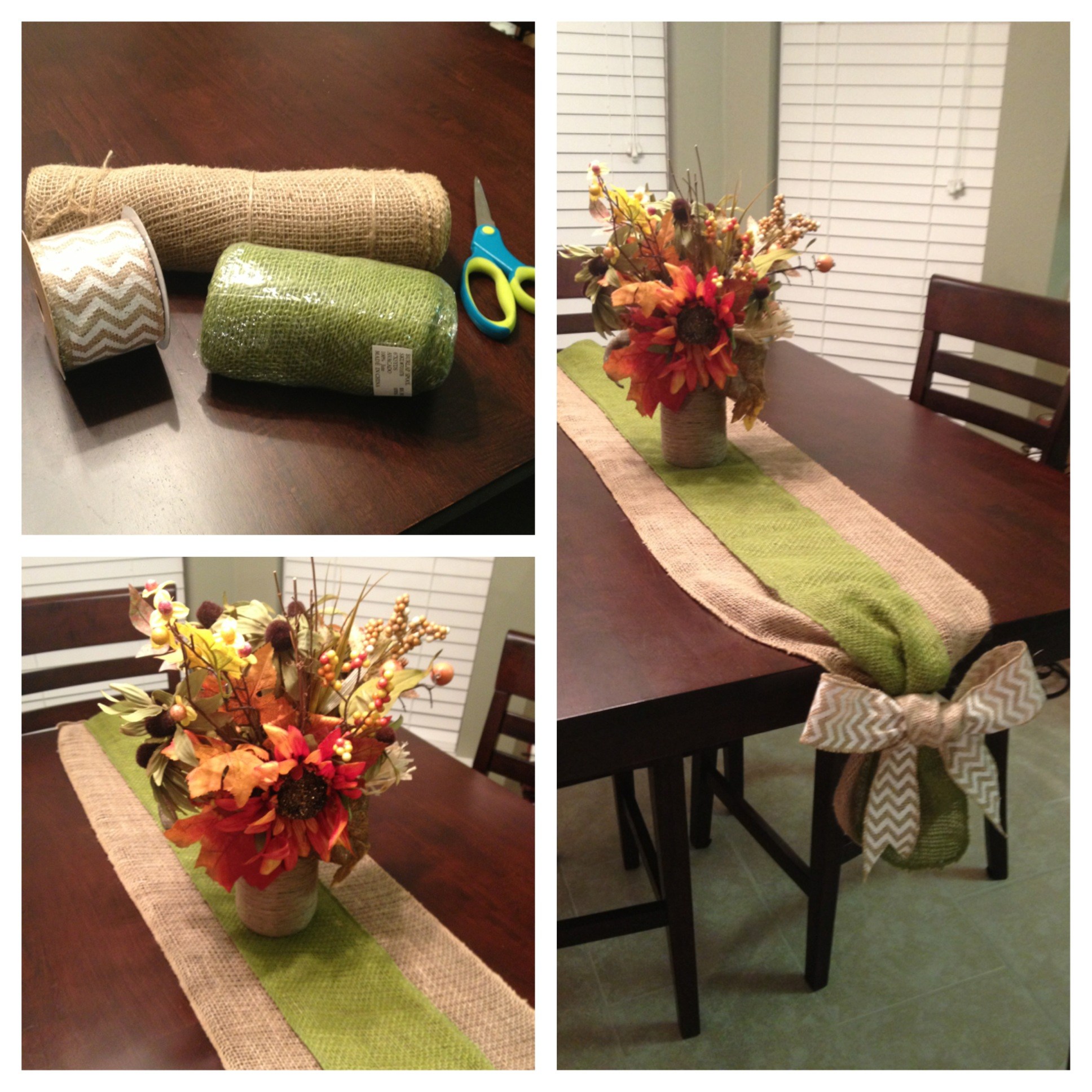 No sew polka dot and chevron burlap
Guide via no sew polka dot burlap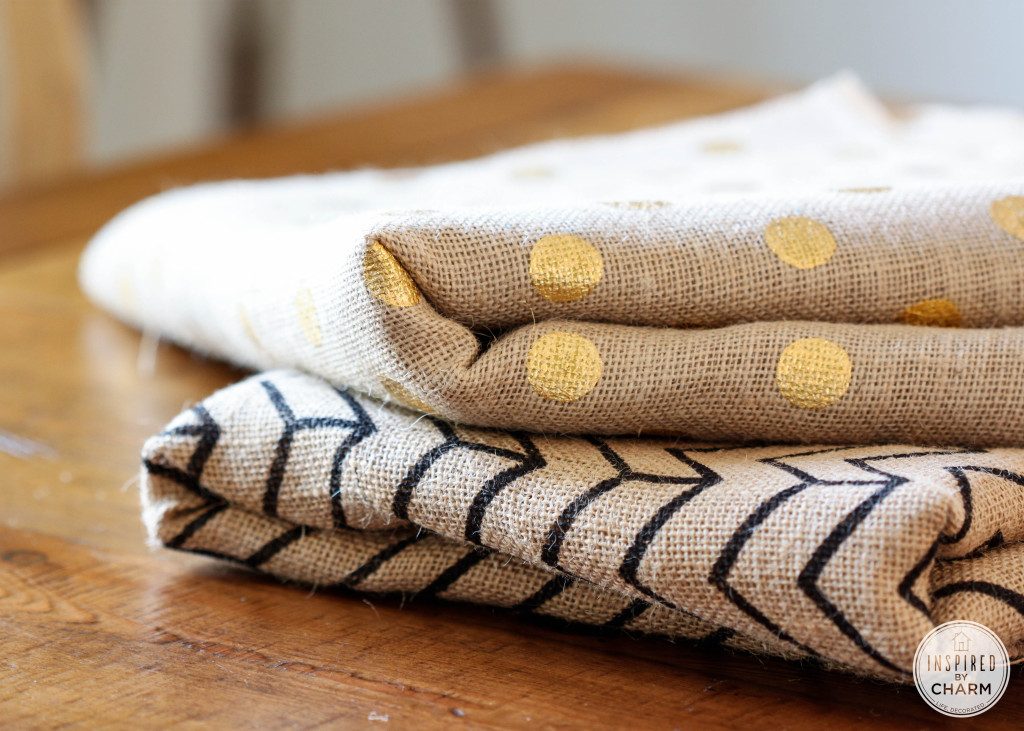 How to stencil burlap table runners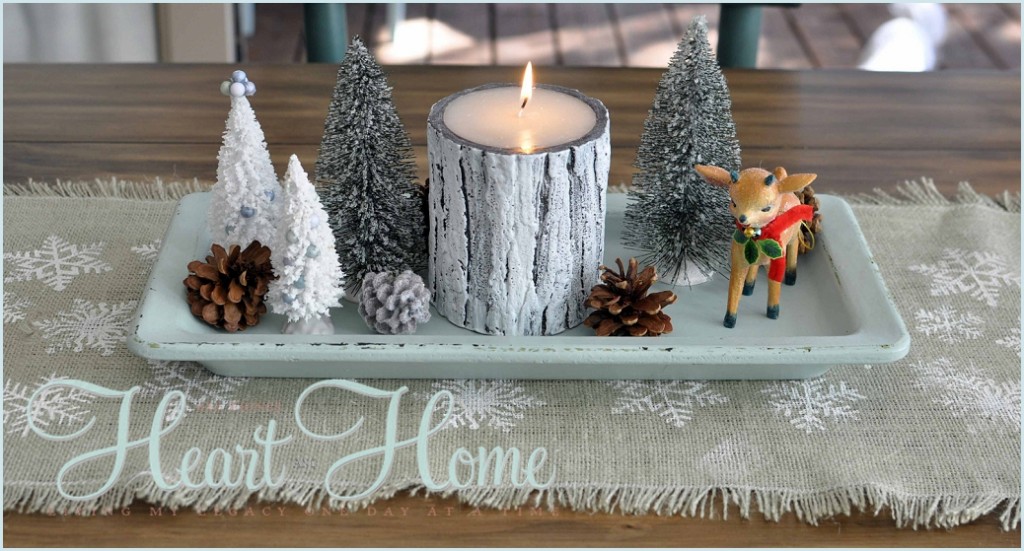 Tutorial for burlap table runner
Tote Bags and Gift bags:
Tote bags and gift bags are some other typical things to craft from burlap. Making these types of bags is totally effortless, especially if you know the exact procedure and have the all required things!
Trendy and stylish burlap tote bags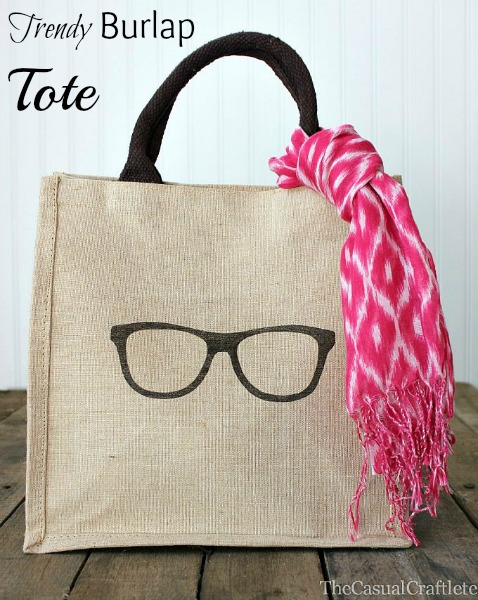 How to make colorful burlap tote bag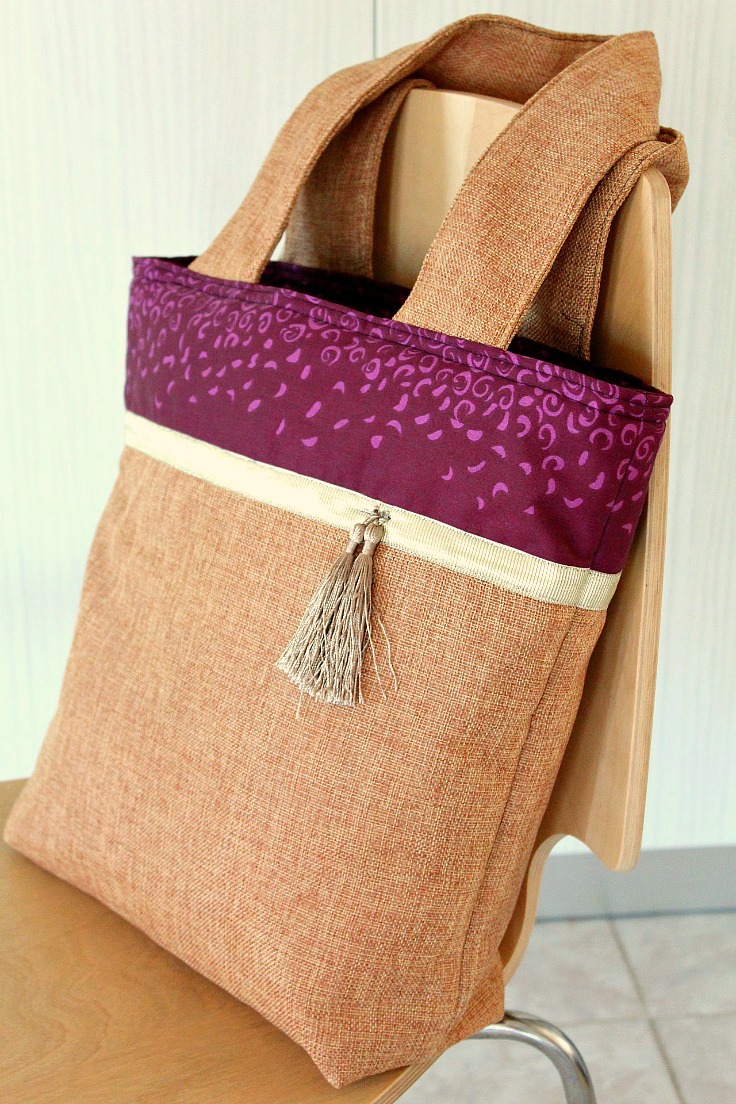 Cute Easter burlap gift bag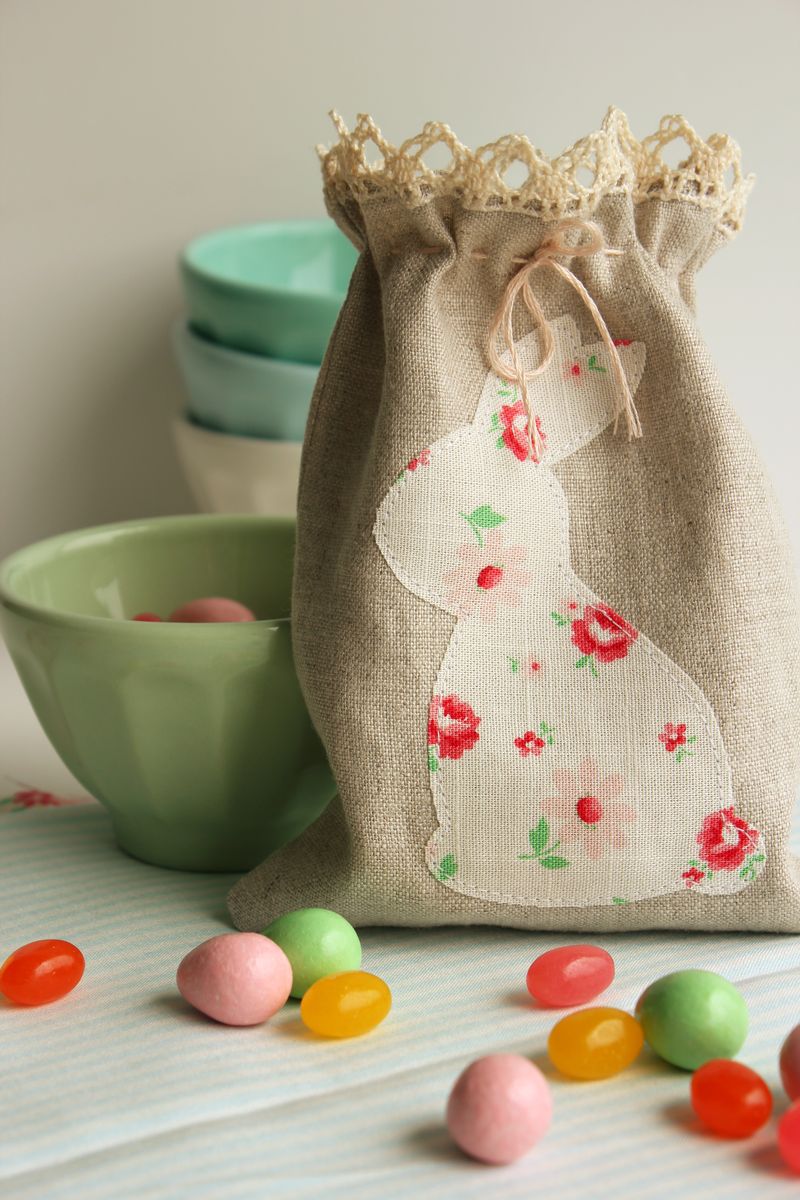 Homemade burlap market tote bag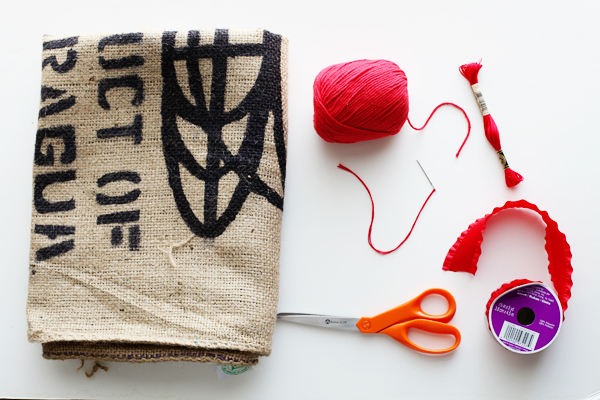 Items Need:
Take some printed yards of burlap, a scissor, scale, some soft lining fabric, and some measurement of cotton webbing.
Methods:
Making a bag is not a hard craft to do, only if we can manage to cut the bottom section perfectly. At first, cut out two square pieces of burlap, sew them with lining fabric. Now, make two inches squares in the both bottom corners of the burlap and cut them out of the base. Open up the hole, push the opposing raw edges together, pin and sew jointly to make a boxed bottom. Finally, set two handles on the top made of cotton webbing and use as a tote bag or gift bag.
Burlap Pillows:
Burlap pillows could provide your drawing room a rustic touch which no readymade or cotton or synthetic cushion can ever do! On the other hand, burlap allows you a more extended ground to experiment as a pillow surface!
All you just have to do to craft a burlap pillow is that make a circle or square or start shape pillow base with burlap fabric. Then, sew ¾ part of that pillow, insert some soft filling and stitch the open part securely. You burlap pillow is all ready to use, though you can make some ornamentation over the pillow surface if you want, before show them in your drawing room.
Also check for emoji pillows and christmas pillows.
Cute floral strip burlap pillow craft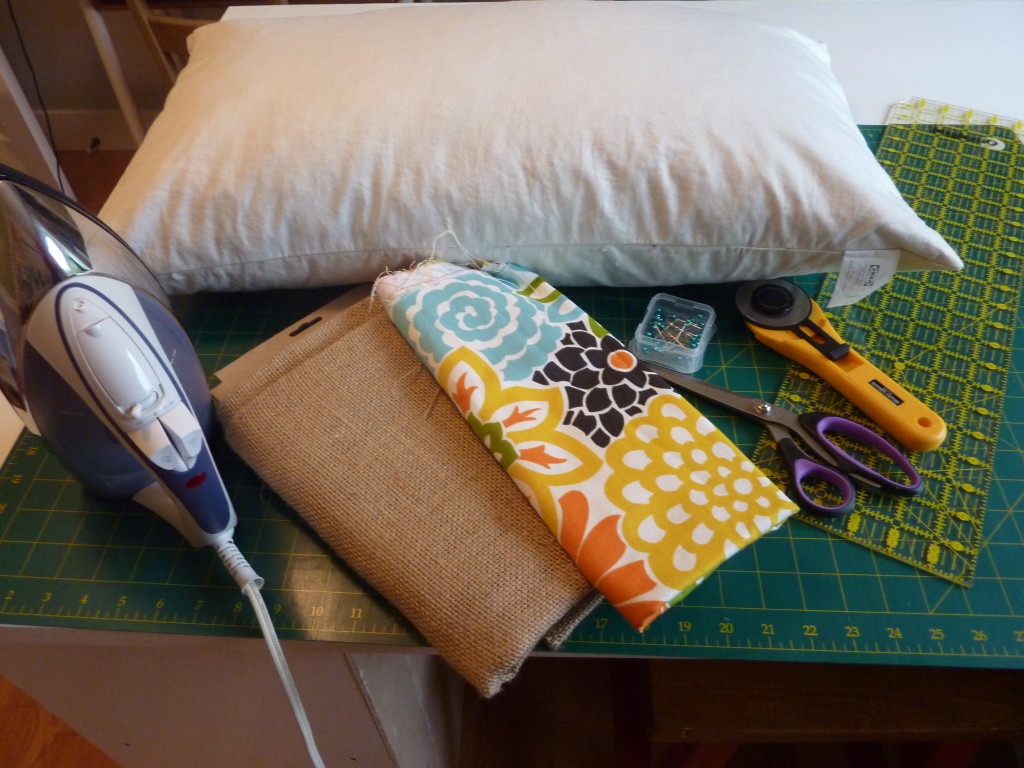 Burlap flower pillow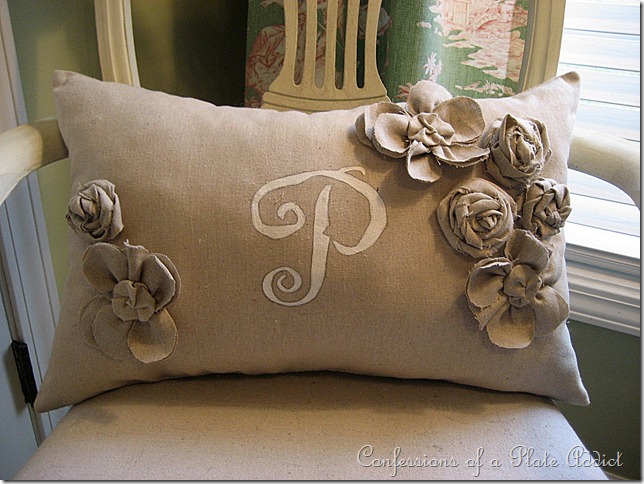 Stenciled Burlap Pillow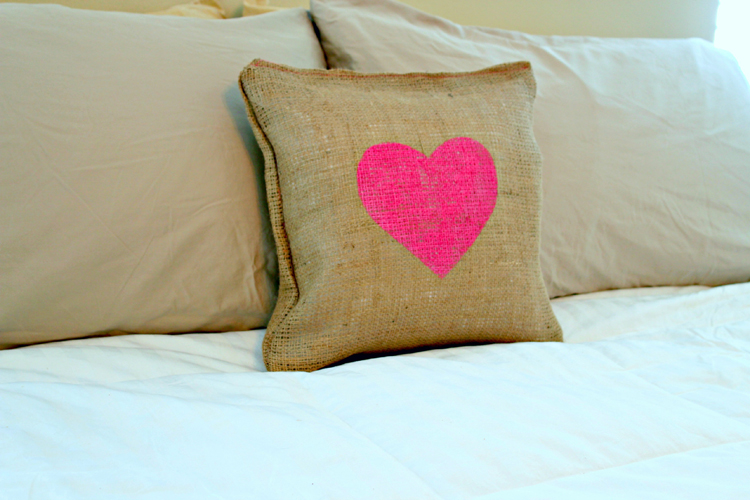 How to make monogram burlap pillow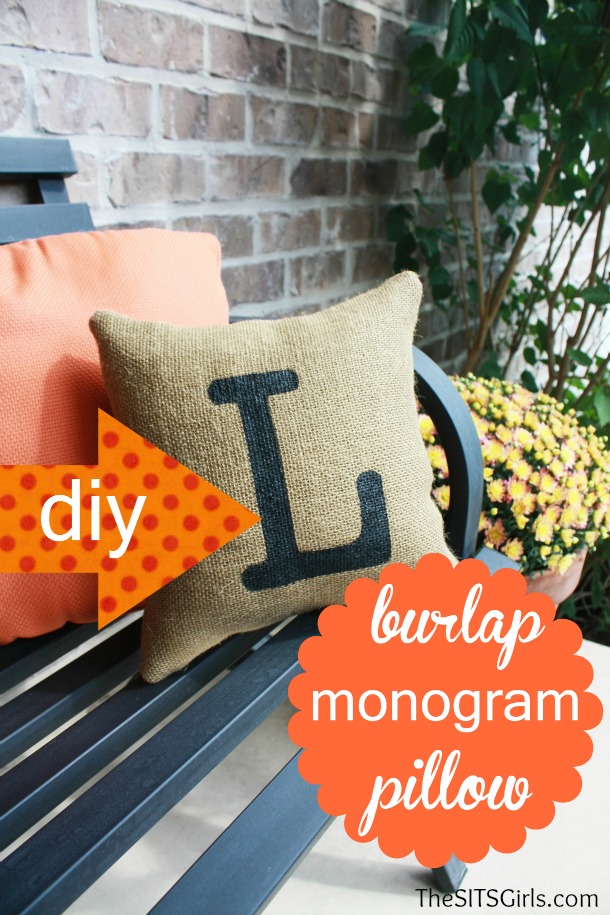 No Sew Burlap Pillow Home Sweet Home
no sew pillow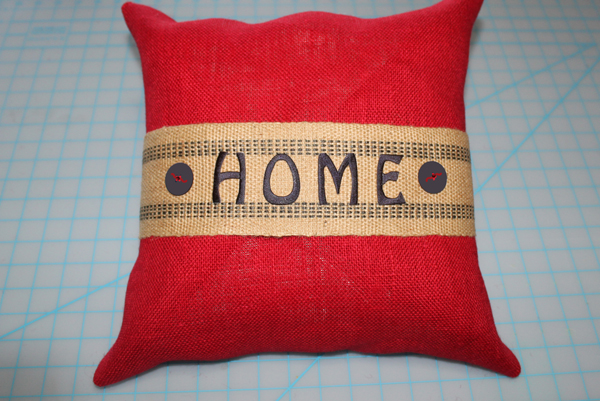 Petal flower burlap pillow
via bet1975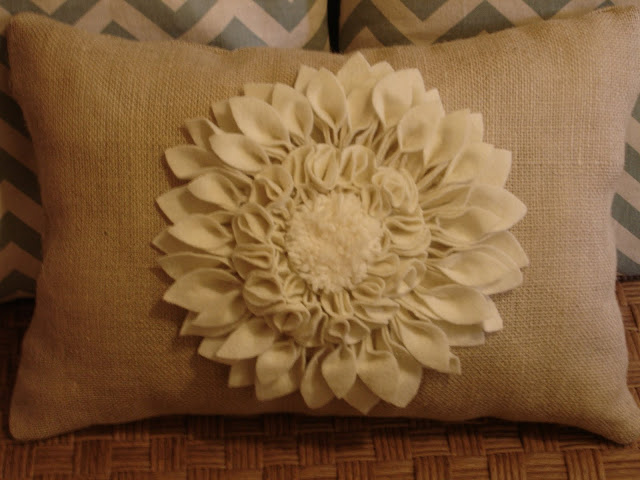 DIY Burlap Bow
Easy Inexpensive bow
wreath and burlap bow tidbitsandtwine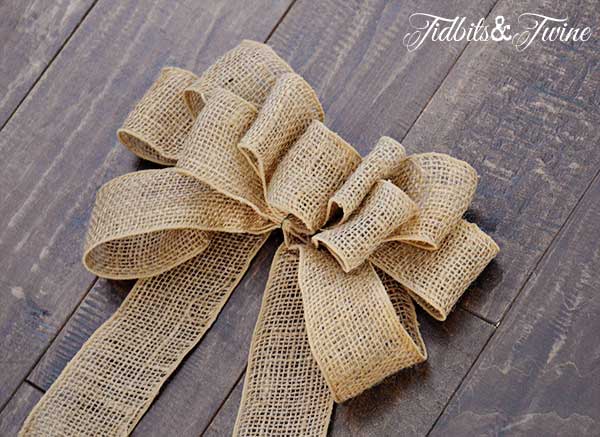 Wiki How to Make Burlap Bow
How to make burlap bow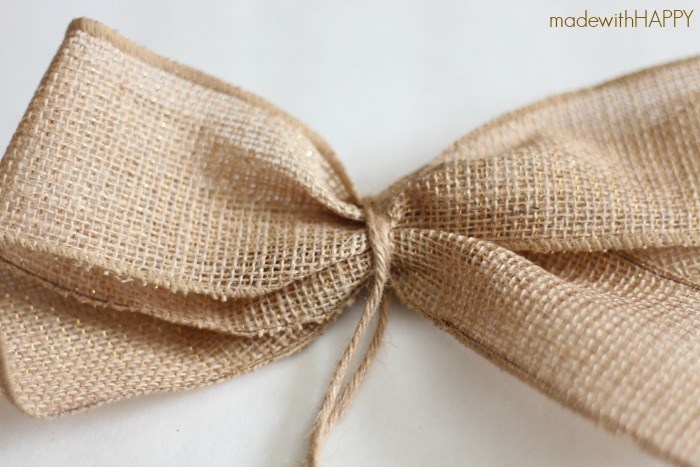 Bed Decors:
Burlap bed décors are perfect for a vintage or farmhouse look. You can use this single component in thousands ways, like on headboard, side table, lamp shade, cushions, bed covers, blanket covers etc.
DIY burlap bed skirt tutorial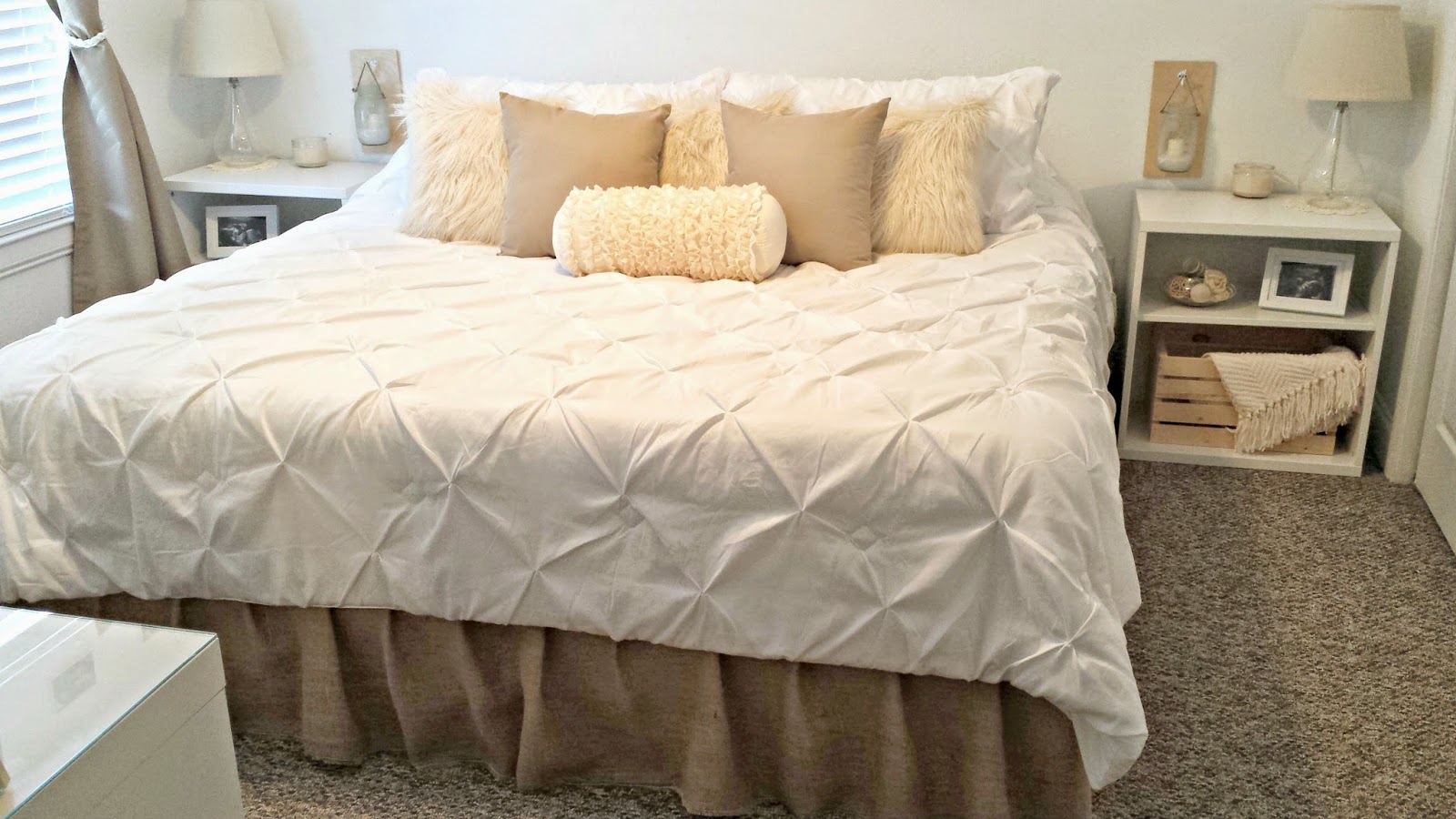 Burlap Christmas:
We have already mentioned how to create a burlap wreath, just emphasize it with some kind of red adornments to prepare it as a Christmas wreath. You can also try your hand on Christmas ornaments, starts, reindeer, stocking fields to utilize burlap like a crafting element.
DIY Burlap Tree Skirt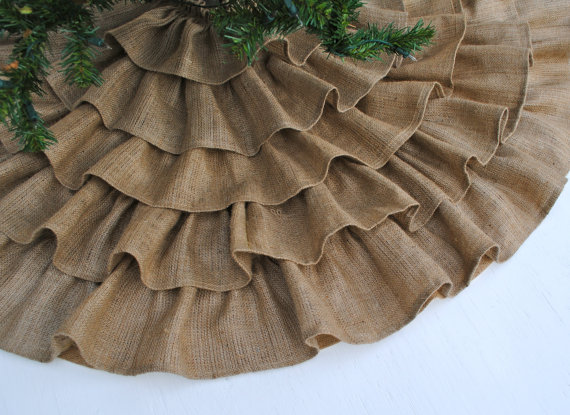 DIY no sew burlap tree skirt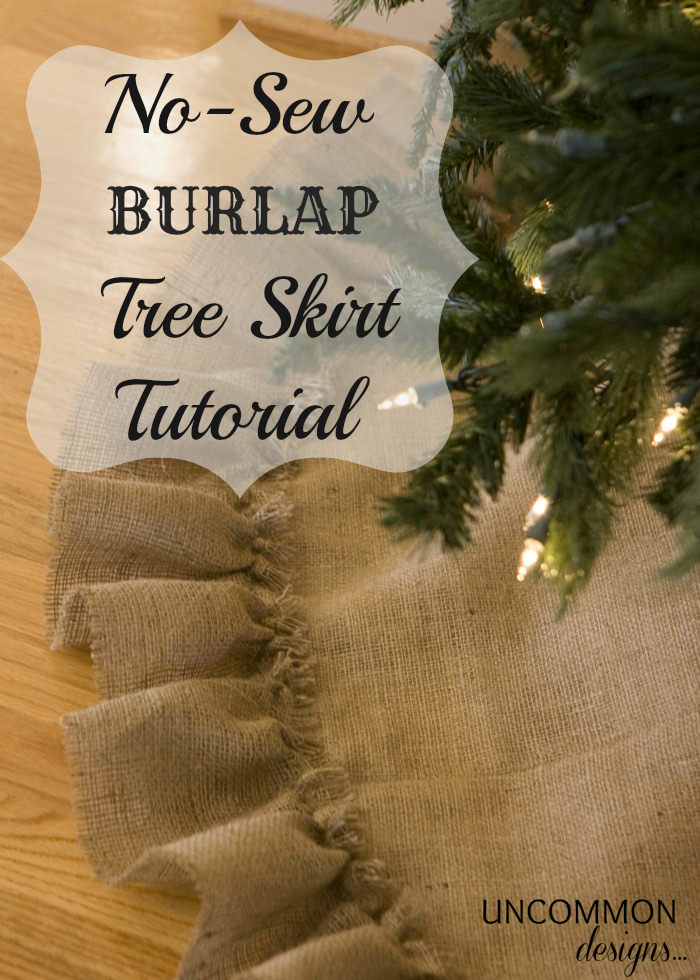 How to make burlap garland for christmas decor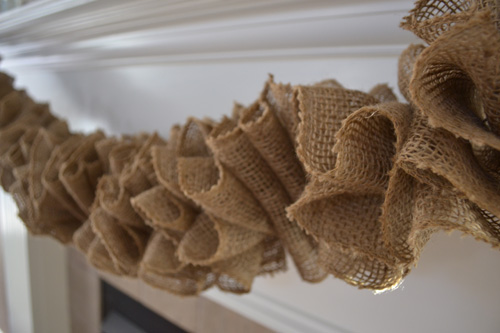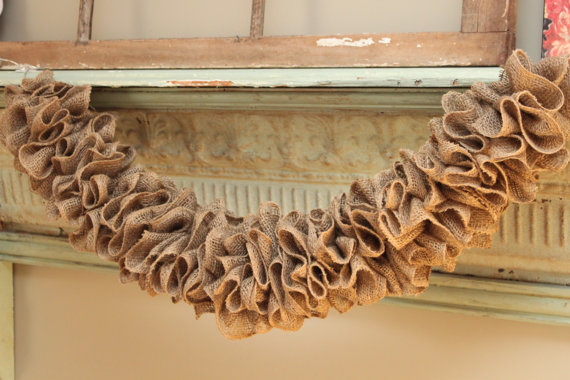 Check for more burlap and christmas ornaments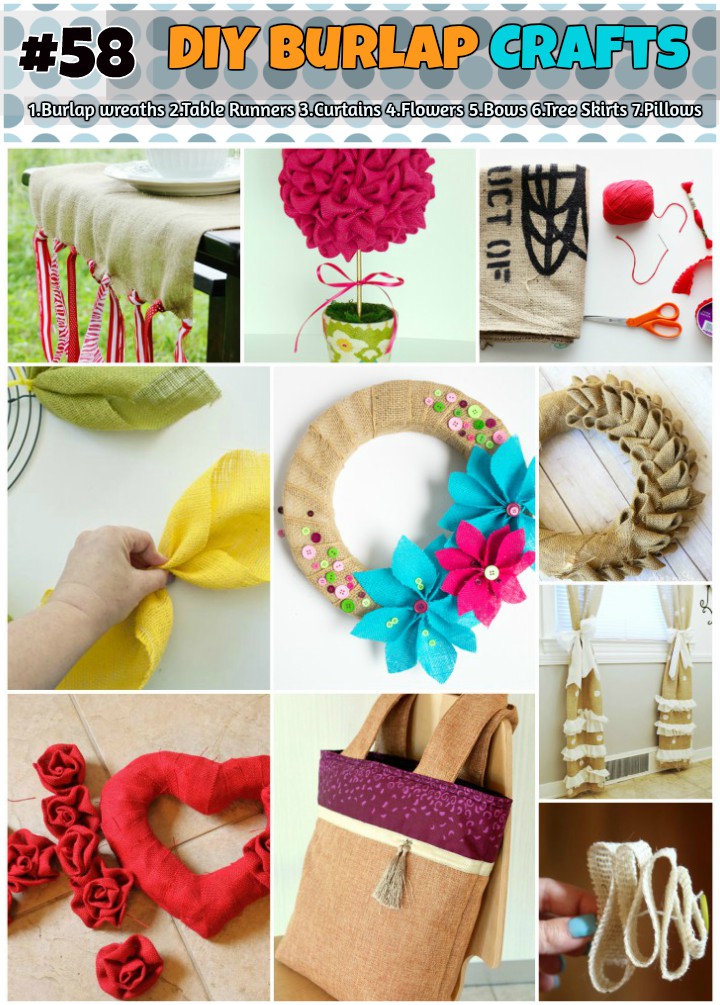 Save
Save