An Emoji is a small digital image or icon that is used to express an emotion or condition during the electronic communication. This type of tiny creatures is called smiley that resembles as a little face with a particular facial expression like smile, cry, anger, wing, etc. Nowadays, these tiny creatures have grabbed huge attention from all over the world and appreciation from kids, toddlers as well as adults.
World Emoji day which is celebrated on the 17th of July is the bright instance of its popularity. Millions of Emoji art crafts are available in the market right now, which are made from various objects. After watching its immense popularity, we have emerged with some DIY ideas on this topic in different drifts, let's check them out-
DIY Emoji Crafts:
Emoji crafts offer us a wide array of creativity as you can make thousands of different things only with one tagline, isn't it!
Like fun masks, pom-pom ornaments, mini peanuts, Perler bead coaster, paperweights, key rings, show pieces, etc. All you just have to do is that chose a yellow surface for your craft, and emphasize the expression with a dark marker.

DIY Emoji pillows – two cute emoji pillows
Yet another emoji pillow  – via babyfirstblog
Valentine Emoji Crafts – housingaforest.com


Emoji Glitter balls –whosaidnothinginlifeisfree
Felt emoji cat toys

DIY Emoji Easter Eggs

DIY Emoji Cardboard Face Crafts

Emoji Shirt and Costume Ideas:
Emoji shirt and costumes are new in this trend, which is made with an Emoji emotion in highlight point. You can buy these things from the market directly but if; DIY projects inspire you then make it now by yourself with the help of a few simple steps. Such as, choose a dress or costume where an Emoji image could fit easily or go with a category which could flaunt suitable for your occasion, like a red angry face for the Halloween or kissing Emoji for a date, etc.
DIY EMoji dress outfit patch

DIY Emoji Costume Idea

DIY Emoji Crochet Craft – annalisaiscrafty

How to Emoji Coasters –  Lovelyindeed
DIY Emoji Bead Coaster – pysselbolaget

DIY awesome Emoji Ornaments – awwsam.com
Emoji Backpack:
This style is now admired in the backpacks category as well! Thus, you can find several travel bags, hand bags, school bags, lunch bags, cinch bags, or vanity bags with these prints.  To such things, attaché some Emoji sticker or paint them over your backpack in some numbers and let them dry out properly before using. Let's check some popular categories in this matter below-
DIY Kids Emoji Back Packs – backpack

DIY Emoji Zipper Pouches – seekatesew
DIY Emoji Clutch, easy Emoji sew crafts – abeautifulmess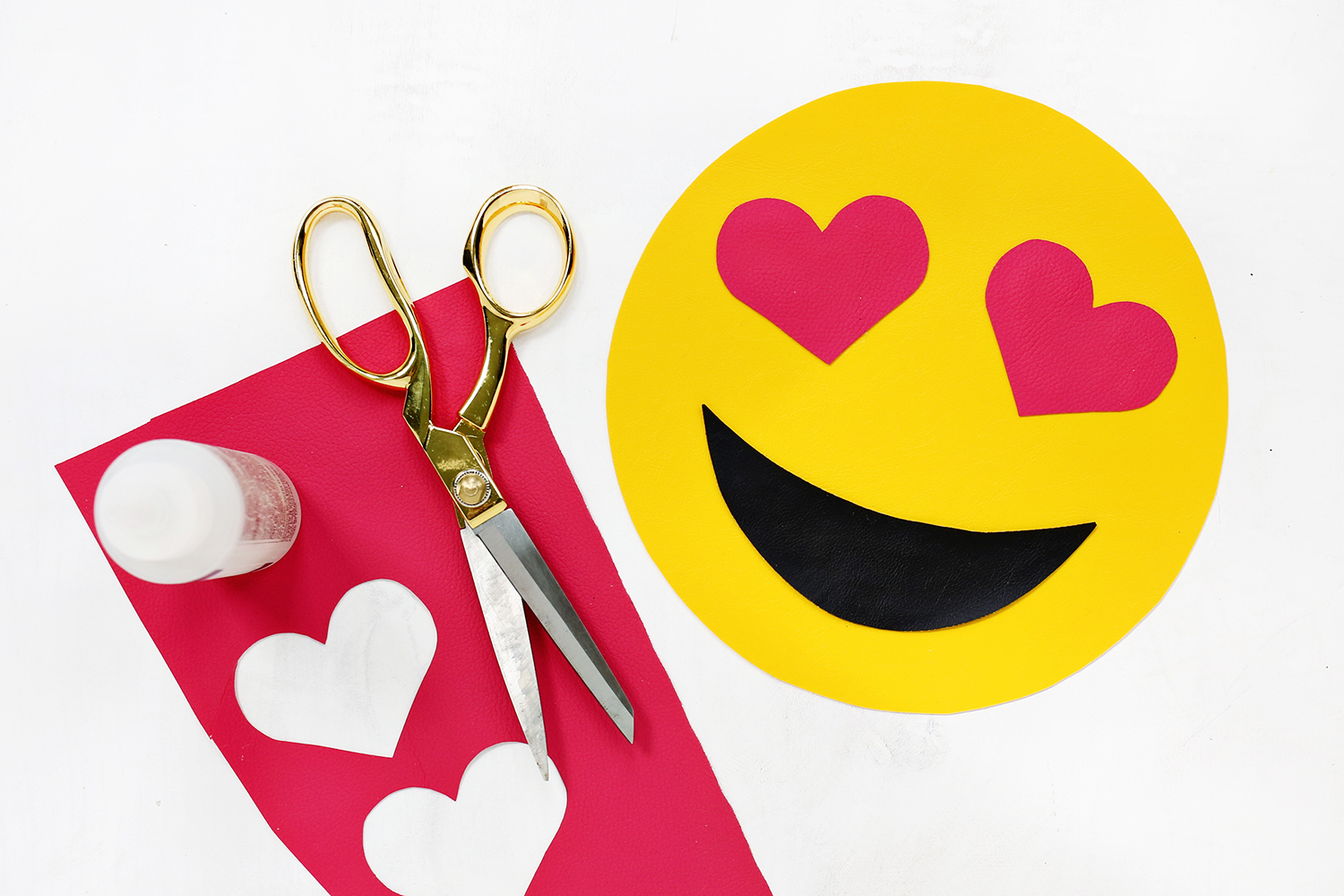 Emoji Cupcakes:
Even snacks or food items are not away from the touch of this Emoji fever! Consequently, you can find several food items which are made on this single topic and Emoji cupcakes are one of the noted categories among them. Poop cupcakes, cupcakes with chocolate spread twist, Emoji butter cupcakes, etc. are some mentionable criteria among them.
Homemade Emoji Cookies – brit.co

Heart Eye Emoji Cookies – hellowonderful

DIY Emoji Balloons – studio diy

DIY Emoji Oreo fusion pops – ohnuts
Emoji Party Craft Idea:
Emoji party idea is one the most desirable birthday party themes of this era in which you can utilize those tiny expressional creatures in almost every single category of the party. Like decoration, cake, food, activities and costumes. Let's check out some of the useful ideas on this matter-
Easter Eggs Emoji Party Idea – blog.birdsparty.com
DIY Emoji Party Cake Top – asubtlerevelry
DIY Emoji Valentine giftbox Craft – briteandbubbly

DIY Emoji kids clips
ehow

DIY emoji Pinata party ideas
ispydiy