DIY Sharpie Crafts and Sharpie Art Ideas
Sharpies are some kind of permanent markers, which allow us colorful creativity in various ways. You wouldn't find a single reason for not to love them, from their bright and vibrant shades to amazing adaptability. The most excellent part of these sharpies is that you can actually utilize them on millions of ways on countless objectives! Doodling with these markers has become one of the modish trends of this era. So, let's check out some useful ways to utilize sharpie to craft different types of things for your daily lives, take a look-
Sharpie Crafts
Sharpie Mugs, Plates, and Car Arts:
Designing with a sharpie on the mugs or plates is a frequent attempt of today, in which you can turn your simple boring mug or saucer into an interesting element. If you are looking for a suitable DIY process for your mugs then apply easy patterns on them.
It is better to buy a mug with a white surface, so then; the most of the sharpie shade would perform nicely on that mug or plate. Now choose a sharpie color which is made of oil-based paint to get a long-lasting result. You can use multiple colors instead of only one or two sharpie shades if you want, but less sharpie shade allow you less intricate project in reality!
DIY Sharpie Mugs

Valentine Sharpie mugs – home based mom

Easy gift ideas DIY Sharpie Mugs – popsugar

DIY Sharpie mug quotes tutorial – pinkheelspinktruck.com

Personalized Sharpie Mugs you can do it by yourself – dontmindifidoblog

DIY Engagement Gift Ideas with Sharpie Mugs – somethingturquoise.com

DIY Sharpie mug gift ideas – maikonagao.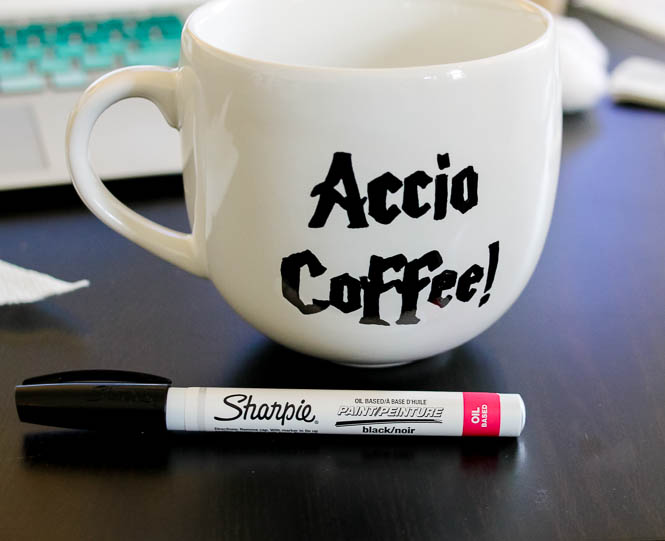 DIY Coffee and Harry Potter Sharpie Mugs – ourthreepeas.

DIY Personalized Holiday Sharpie mugs – happygoluckyblog.

Personalized Sharpie Mugs, heart shape sharpie mug tutorial – brendid.com

Fathers day colorful kids scribble sharpie Mugs – iheartartsncrafts.com

Star Wars Storm Tropers Sharpie Mug Ideas – titicrafty.com.

Polka Dot Sharpie Plates  – emma-courtney.

DIY Dinnerware with sharpie design ideas – thesweetestoccasion.