Cleansing your face is the initial and an essential stage of beauty caring as any of your beauty treatment wouldn't work properly if you don't clean your face before applying them! Sanitization of your facial skin cells is not much tricky, especially when, so many effective cleaners are available in the market now. But, let's us tell you that homemade cleaners are much better to provide a smoother or clear face that this market-based item, from each and every aspect. Also, the homemade cleaners offer us a toxin-free effect on skin in a low-budget meadow.  So, check out these superbly useful homemade face cleaners along with their preparing methods in this article below-
Natural Face Cleanser: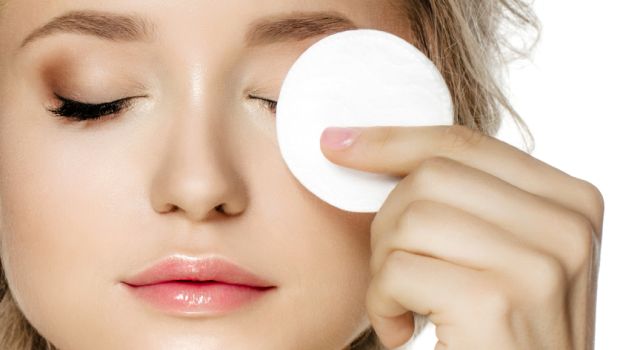 Natural face cleanser helps up to drag out the dirt and oil in a chemical-less way. The most wonderful part of using a natural face cleanser is that it suits every normal kind of skin type. You can find numerous household products which use as the natural skin cleanser like baking soda, honey, peppermint tea, glycerin, etc. they all are individually effective on every normal skin and exfoliate unwanted dead cells along with the dirt from our face. Here we are indicating you about the most effective natural face cleanser preparation along with the needed materials, let check it out-
Things you Need:
To make this homemade face cleanser, you will need ½ cups of finely-grounded oats, ½ cups finely grounded almond meal, 2 tbsp of fine sea salt, 2 tbsp of dried peppermint finely-grounded, 3-4 drops of essential oil, and some rose water along with an empty jar.
How to Prepare and Use:
Firstly, take both the grounded materials into the jar, set the lid tightly and shake the jar well to combine the materials properly.
Now, open the lid, add the exfoliating things like sea salt and dried peppermint along with the essential oil drops.
Then, stir them again by setting the lid and shaking the bottle.
Now, whenever you need to use your cleanser, take one tbsp of this mixture in your palm, and add some rose water on it to make a paste of it.
After having the desired consistency, apply this cleanser on your face and rub it gently on the entire face in circular motion. Avoid the delicate or sensitive areas during the circling process and leave near the acne area if you have any of them on your face!
Don't forget to wash up your face with lukewarm water before applying this cleanser to get the best outcome.
After massaging the cleanser for 4 to 5 minutes, rinse your face off with cold water.
Finally, pat dry our face with a soft cloth and apply a light moisturizer immediately.
Similar natural face cleansers
Stacy gives you tutorial for 4 homemade face cleansers – keeperofthehome
Homeremedyshop also lists out 36 natural ingredients as face cleansers.
Here crunchybetty teaches you how to remove your makeup with honey.
Wellnessmama – how to make honey face wash for soft skin and guides us how to use oil for natural deep skin cleansing.
One ingredient, coconut oil for skin cleansing –  coconutkettlebells
Face Cleanser for Oily Skin:
Cleansing our skin is needed for clearing the root of cells and it is even more essential for the oily skin as oily skin easily clutches dirt and pollution from nature! We can't protect our skin completely from the pollutant elements of this earth, no matter how hard we try. So, it is better to clear the skin after every time we get affected by such harmful components, isn't it? Homemade cleansers offer us exactly that facility in a priceless way. You need to apply some highly effective exfoliating items in your cleaning preparation if you owe an oily type skin. There are many domestic geeks exist in this list which magnificently works on oily skin, lemon, honey, milk, olive oil, cucumber, potato, etc. are some mentionable items among them. Let's take a look at the best homemade cleaning product for oily skin, take a look-
Things you Need:
To make this cleanser, you will need 1 tbsp of fresh cucumber juice, 1 tbsp of tomato juice, a cotton ball, and a spoon or a small mixing bowl.
How to Prepare and Use:
Take both the juice in a spoon or into the small mixing bowl, and mix them well.
Now, soak the cotton ball in that mixture and apply it on your entire face.
Rub the cotton ball gently onto the face in circular motion and let it dry for at least 5 minutes on your face.
After that certain gap, rinse the face well with lukewarm water and pat dry with a soft towel.
Apply this cleanser twice or thrice a day if you have an acne After reducing the pimple problem, apply once a day to clear all the dirt from your facial surface instantly.
Mentionable here that you can use tomato and cucumber slices as well, instead of the juices of these products, as they work similarly!
Similar homemade cleansers for oily skin
Homemade oily skin cleanser pads – one good thing by jilee
Face wash for oily skin from Sneha.
Oily skin cleansing step by step ideas with pictures at wikihow
DIY Face Cleanser with Natural ingredients
Face Cleanser for Sensitive Skin:
Applying face cleanser is good for every skin type but when it's come to the matter of sensitive skin, we need to more focus on the using materials, as any of the using content should not be allergic, harsh, irritating or harmful from any aspect! The sensitive skin type needs more cleansing care than normal type skin because they will start getting rashes or breakouts if won't be cleaned for long. We always prefer cleanser, which contains gentle ingredients, especially, when we are applying it to sensitive skin. A perfect cleanser for delicate skin should have the ideal amount of moisturizer, and cleanser elements, which could remove the makeup, exfoliate the dead skin cells and tenderly scrub the dirt or pollution from your face by just once object. Here is an easy recipe of such face cleanser which spectacularly works on sensitive skin, let's check it out-

Things you Need:
To make this pack, you need 3 tbsp of organic extra virgin coconut oil, 1 tbsp of raw honey, 1 tbsp of baking soda, and 1 small container with its tight-fitting lid.
How to Prepare and Use:
At the initial stage, put the coconut oil in a small bowl and stir well with a spoon. Remember that we need completely melted coconut oil for this preparation, so melt it down if you have clotted coconut oil in your hand.
However, after beating it up with a spoon, add 1 tbsp of honey and combine very well with that spoon.
After that add baking soda into the mix and stir until it looks dissolved into the oil.
Now, place the mixture in your empty jar, set the lid tightly and store in your room temperature.
At the time of applying, take out a small amount of the coconut oil mixture and rub it on the face directly.
Move your fingers in circles around the face to exfoliate the dead cells entirely.
Leave it for one minute on your face to draw out the toxins as well and then rinse it off with warm water.
After patting the face dry with a soft towel apply a toner on your face to hold the freshness for a while.
Exfoliating Face Cleanser:
The exfoliating face is crucial to slough the dead cells and just can't do it in any other way! Thus, beauty products which come with the natural exfoliating quality are more complimentary for us. You know the best part exfoliation is that it not only drags out the dead cells from the skin but, at the same time unclog dust, fill pores and control the excess oil from our facial surface! You should do the exfoliation process daily if you need to go outside regularly, but home-based girls could apply this process thrice a week for an average skin result. We take select our preferable exfoliating cleanser from thousands of household products as there are many useful elements are available in such domestic geeks. Here we are referring you the best and the cheapest product for this cleanser recipe, check it out-
Things you Need:
To make this exfoliating cleanser, you will require ½ tbsp of raw honey, 1 tbsp of granulated raw sugar, one slice from fresh lemon and a large spoon.
How to Prepare and Use:
At first, take the honey and sugar in the spoon and combine them well with your finger.
Now, squeeze the lemon slice from the top mix all the ingredients for one more time.
After preparing the mixture, apply it on your clear face and rub again in circular motion.
After a gap of 3-4 minutes, wash your face with lukewarm water and pat dry.
Use a good moisturizer on your exfoliated face immediately to avoid the unwanted dryness to your skin.
Also check for diy face scrubs for glowing skin.
Homemade Cleanser for Dry Skin:
Dry skin is another tricky type of handle, particularly when you are using cleaning or scrubbing element on your face. Because some of the cleansers bring extra dryness to our skin and perceptibly it would be harmful to the skin which is normally dry! Though cleansing your face regularly is good for a healthy looking face, yet, for this reason, some of the people with dry skin type skip this part from their daily routine, and inevitably, they end up with acnes and dead-looking face. If you are also suffering from the similar crisis then, try out this simple homemade cleanser which is specifically categorized for the dry skin people. Check it out-
Things you Need:
To prepare this highly effective cleansing cream, you will need 1 tbsp of beeswax, 3 tbsp of jojoba oil, 1 tbsp of witch hazel, 1 tbsp of lemon juice, 1/8 tbsp of borax, 6 drops of lemon essential oil, small mixing bowl that is microwave safe, and an airtight container along with a spoon.
How to Prepare and Use:
At the initial stage, take the beeswax into the mixing bowl and heat it up in your microwave oven for melting thoroughly.
After heating it up for 30 seconds, take out the bowl and add the jojoba oil to that bowl.
Beat up both the ingredients very well until you get a creamy texture in your bowl.
Now, take 1 tbsp of witch hazel along with the lemon juice and heat them up in a saucepan.
When they warm up properly, add the borax into the saucepan and stir well with a spoon.
After both the separated mixture cool down properly, merge them together and add the lemon essential oil into the mixture.
After beating them up for one last time, place the cream in an airtight container, and store in cool dry place.
At the time of applying, take ½ tbsp of this cleansing cream, apply on the entire face except for the sensitive places and rub gently.
After rubbing it for at least 4 to 5 minutes in a circular direction, rinse it off with lukewarm water, and pat dry.
Hydrating Face Cleanser:
Do you know that these cleansers not only pull out the dirt from our skin cells but, some of them also could hydrate our cells in a natural way? Yes, it happens! Hydrating skin cells is necessary, particular for the soft skin owners, and it would be more pleasing if we can get this quality along with the cleansing process; as it will exfoliate the face and at the same time hydrate the cells in an innate way. Hydrating skin brings us brighter, healthier, and smoother look, and it never claims any hassling procedure to apply. Thus, hydrating facial cells always desiring for us, and won't that be great if you can do this essential step during another necessitate course of beauty care! Hence, check out this simple cleansing preparation that will do both of the works of cleansing and hydrating effortlessly-

The thing you Need:
To make this hydrating face cleaner, you need 1 tbsp of avocado pulp from a ripe avocado, egg white from an egg, and raw milk about 1.5 tbsp along with a small mixing bowl and a spoon.
How to Prepare and Use:
Take all the ingredients into the mixing bowl one by one and beat them up with a spoon.
Massage the mixture on your face for a few minutes and leave it for 1 minute.
After the certain while, wash the mask off with lukewarm water and enjoy the unbelievable softness on your face.
Similar homemade face cleansers
DIY egg white face masks.
Diy natural cleansers for dry skin and for skin nourishment – diynatural.
DIY facial cleansers with chamomile tea and essential oils – dontmesswithmama.
DIY Face Mask to get rid of pimples
Some Best Face Cleansers for your Skin:
Although, we always recommend you to use homemade products over market-based items, but, there are a few reliable brands in beauty care and cosmetic category which work as much efficiently as the homemade products. Here we are referring the name of some of these best face cleansers below, which you can apply on your face fearlessly! Check them out-
L'Oreal Go360 Sensitive Skin 
Kaya Skin Clinic Fairness Face Cleanser 
Biotique Papaya Expoliting Face Cleanser 
Biotique Bio Honey Gel Hydrating Face Cleanser 
Himalaya Herbals Gentle Exfoliating Face Cleanser 
CeraVe Foaming Facial Cleanser 
Cetaphil Gentle Skin Cleanser
sorry buddies I didn't add the amazon link to these products.
FAQ 
How to cleanse my face?
Steps:
Use a a face wash or above said list of homemade face cleansers for cleansing.
You can use Steaming an scrubbing to remove deep cleansing and for dead cell removal.
Use moisturizing face pack as it leaves your skin soft and supple. And you don't have worry about your skin type, as moisturizers are good for your skin.
We can use skin tonner to keep our skin pH under balance
At last we shall finish our cleansing with moisturizer. Avoid using cleansers with alcohol, as it may harm sensitive skin.
You can read more at ndtv.
Why to use honey for cleansing and how?
Honey is better than regular market based products, as it removes the dirt and also leaves the skin moisturized. Also it doesn't strip away the skin's natural protective layer.
Honey also prevents acne and rosacea by nourishing our skin.
Honey also helps to neutralize pH imbalance caused by commercial cleansers.
Honey with its antibacteral and healing properties it helps to fade acne scars too.
Beyond all its cheaper than regular commercial cleansers.
Check out for Honey face mask.
Cleansing with raw honey
If you are using makeup, use a makeup remover to remove it from clogging pores. So that our honey can sit, heal and cleanse.
Take honey in your palm, add water if you feel it will be easy for you to spread it on your face.
Rub it with two fingers until you get your desired consistency and which will also make it little bit warm.
Gently spread it on your cheeks, nose, forehead and chin.
Leave it for few mins and rinse it off with warm water
After few mins you can use a homemade toner for finishing touch.

What is best and natural face moisturizer?
You guessed it right, am using the same. Coconut oil
Just like honey, coconut oil is good in healing and it possess antibacterial properties.
Is your skin oily and  prone to acne, sure make use of coconut oil. Actually your skin generates more oil as your commercial face wash is stripping away the natural protective layer. So you make use of coconut oil to protect your skin, which is not greasy and posses anti-fungal properties too.
Our skin easily absorbs coconut oil and it also penetrates our hair and strengthens it.