A rosy lip balm with beneficial extracts always seems an essential thing to girls, especially, in the season of winter. We have already referred you to use some homemade DIY products to get the best solution for your lips in our previous lip scrub article. Today, we are enlightening you with the easiest lip balm recipe which you can make within 5 just minutes by using some extremely simple elements. Check out the procedure below-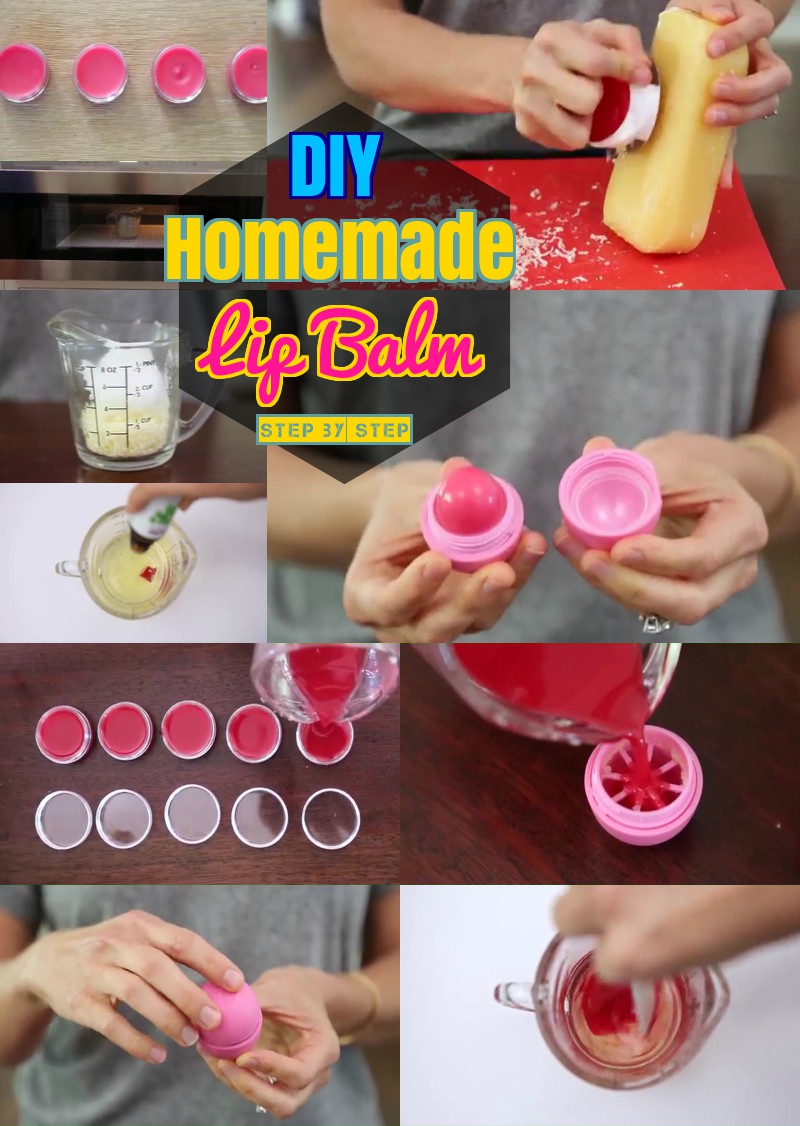 Lip Balm Ingredients:
To make this item you need, some empty lip balm containers, some beeswax, coconut oil, old lipsticks, vitamin E and peppermint oil or some essential oil for scent.
Step by Step Instructions :
At first, take 4 tbsp of beeswax a container. Try to grate this thing while pouring into the microwave safe container,
Now, add 4 tbsp of coconut oil into the same container, which most probably comes in the solid form too!
Now keep the container in your oven for a minute to melt both the ingredients down.
Then, take out the container from your microwave oven and add a piece of old lipstick into the mixture.
After that, pour 1 tbsp of vitamin E into the stir to add the natural preservative and moisture in your balm.
Then, add a few drops of peppermint oil to get the exact fragrance of a lip balm.
Now place the container again in your microwave until all the ingredients melt properly.
Then, take an empty container and pour the mixture into container slowly.
After it fills completely, place it in your freezer until solidified.
Take some more empty containers and pour the remaining liquid into those containers for future references.
Finally, take out the lip balm container from the freezer and use it on a daily basis.
If you follow the instruction flawlessly, we can bet that you can't recognize the difference between a homemade and a store-bought lip balm by its look and quality!
See the containers where you solidify the extra lip balm liquids, we are sure that those also resemble as much wonderful as a store-bought item. So, you can preserve them for the whole year or you can gift your near and dear ones this useful pretty and advantageous item on any occasion.
How to Video