These stress balls have got such immense popularity in the contemporary era that, almost every single kid has at least one pair of this type of ball in their collection! Because of its massive reputation, people always ask for some new and innovative pattern every time we talk about a stress ball. For that demands, today we are come up with two new patterns of stress balls which are unique as well as pretty in their own ways. After validating about sky ball pattern in our previous article, we are presenting glitter liquid orbeez balls from stress ball category. Check them out-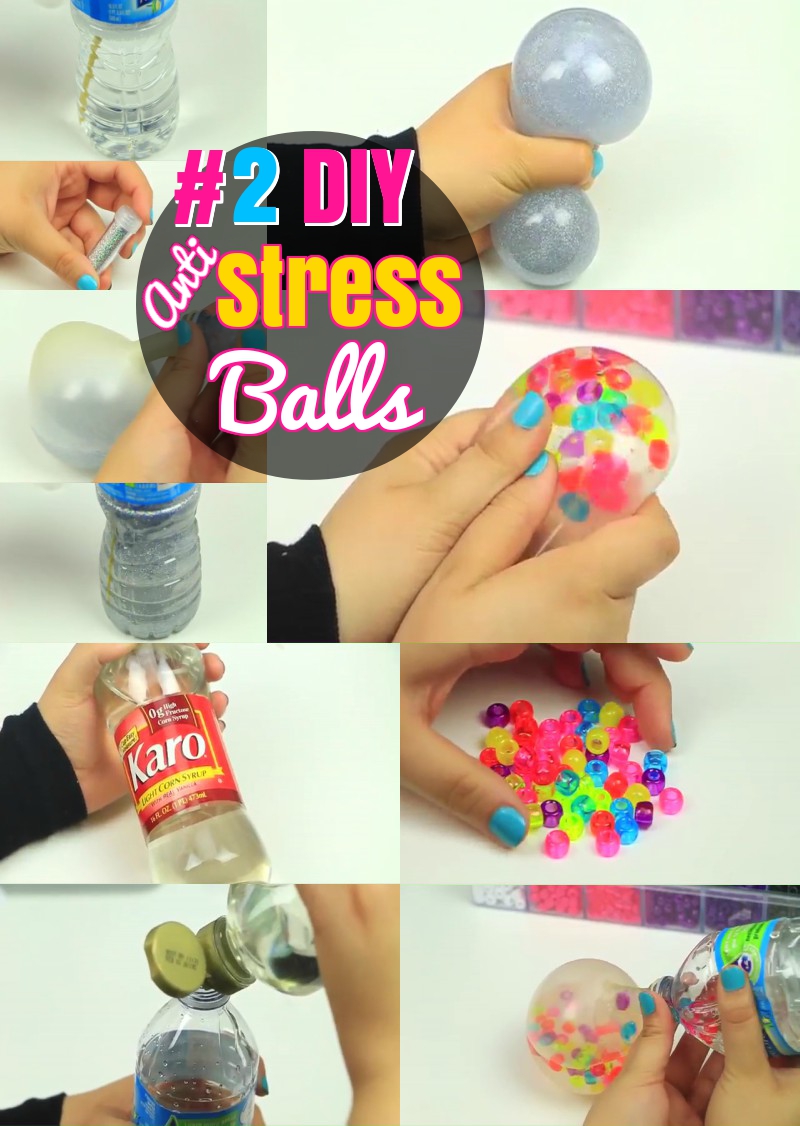 Step by Step Instructions:
Glitter Stress Ball:
To make this super easy stress ball you need to take a plastic water bottle first.
Now, pour some water along with some glue in a ratio of 1:1 in the measurement that means what we are pointing out is that you need to take half glue and half water of your total measurement.
Insert a stick into the bottle and stir the mixture well with the stick. Remember that if you want to get the exact glow in your glitter ball, then you just have to mix the glue with the same measurement of the water.
Then, add the glitter into the water and stir them well again with the stick.
Now take a clear balloon, blow it up in a half way and twist the top to attach it to the top of the water bottle. Remember that for this kind of designs we need to take a clear balloon, while printed or colorful balloons are good for the skyball
After that, pour all the liquid inside the balloon and tie a tight knot at the top.
Make sure that you leave enough space for the knot while pouring the liquid into the balloon. Now it's all ready to play, just squeeze it from the middle and see the glittery glow of your super cute stress ball.
You may also be interested in sock stuffed donut toys for anti stress.
Orbeez Stress Ball:
To make trendy orbeez stress ball you need, a plastic water bottle again as the previous project.
To prepare this ball you require corn syrup instead of glue or any other materials
Pour some corn syrup into the bottle and add some colorful orbeez pieces into the bottle.
Take a stick; stir them well until you see orbeez everywhere, into your corn syrup, otherwise, they won't go to your balloon base when you would pour the liquid into it!
Now, take a balloon with the clear surface, blow it up with your mouth-air and twist the top section, as we do for the entire stress ball making procedure along with sky ball processing.
Then, all you have to do is that attach the balloon over the mouth of your bottle and pour the liquid into your balloon by turning it upside down.
Finally, just tie the open section up and your pretty orbeez stress ball is all ready to use!
Save