Our website always comes up with some simple and eye-catchy craft ideas that can be made with frequent objects. If we are discussing easy and beautiful crafts with simple materials then, it can't happen that we wouldn't mention the wine cork component! As wine corks are one of the commonest materials that could be found in our house, and making pretty interior crafts by upcycled wine corks is definitely the easiest venture amidst DIY projects! All you just have to do is following some precise steps to make such items. Thus, here are some easy DIY Upcycle wine cork craft ideas that can stupendously beautify your interior in a classy way. Check this out-
Wine cork Decor Craft ideas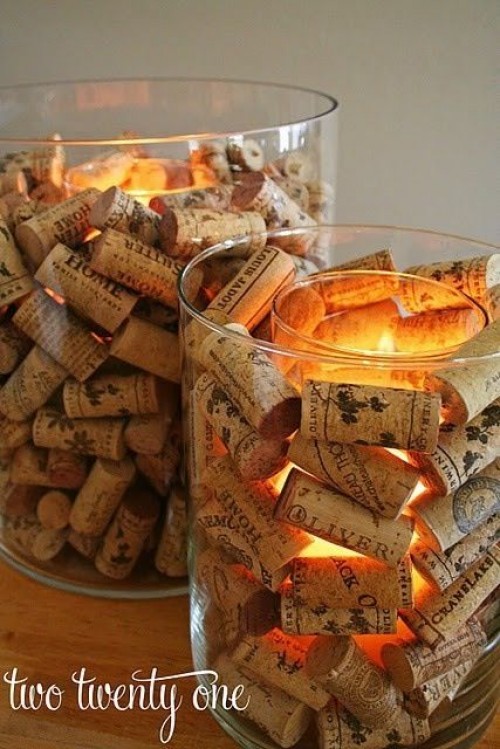 Do you have any idea that how some trash wine corks could revamp the beauty of a simple candle light in a captivating way? Well, just take one giant glass made a jar and one slim glass with the same length, both in open head patterns, now put your candle into the slim glass and put the glass into the big glass jar. Then, fills the jar with wine corks till the top, now all you need is just lighten up your candle and see how mysterious or unusual one candle could actually look?
 Wine cork Hanging Ornaments for home decor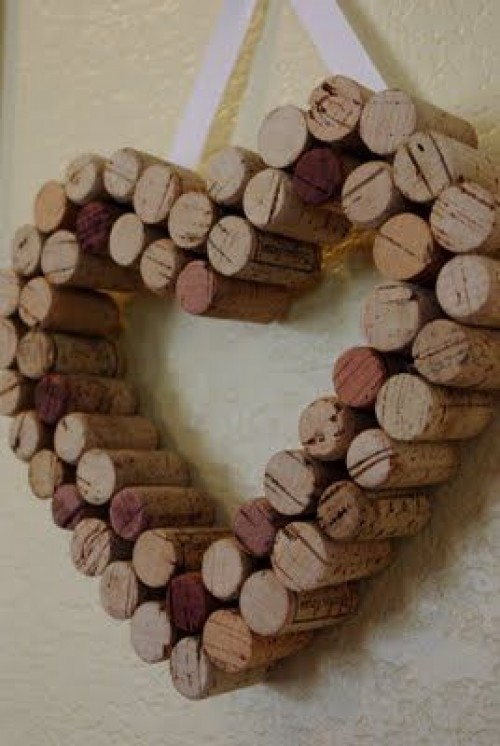 DIY Wine Cork Crafts
 Sea horse Wine cork Craft Inspiration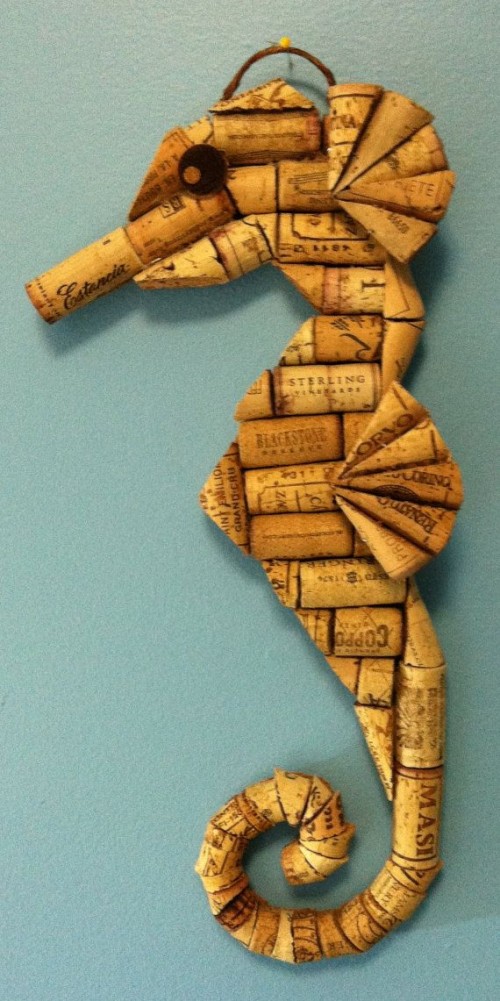 Some wall hangings of animals or sea creatures also could craft with these wine corks effortlessly, like a dolphin or a sea horse. Take some wine corks, one sharp knife, glue, one strong string and one button made an eye. At first cut some corks and make a few smooth cones from those corks along with some chunks, take the glue and assemble those entire cork pieces along with those cones to give them a structure of a sea horse, use those chunks to make the tail of your sea horse. Now just attach the string on the top and stick the eye on the face, after dry it out adequately hang this sculpture to your wall to change the whole view of your room!
Model Wine Cork Train Inspiration craft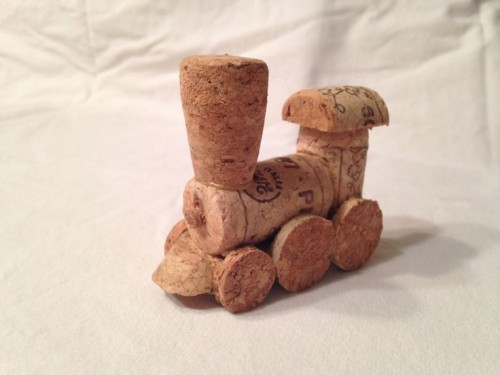 Do you know that you can even entertain your kids too with these upcycle works of wine corks? Well, make a tiny train engine with some really easy steps and comparatively easiest ingredients. Just take 8 wine corks, one knife and some glue. To make this craft, initially, cut one cork from the middle, take one part aside and sharpen the rest part in a sloping downward style. Now assemble the corks properly as you can see in the image along with those pieces and let it dry properly before using to decorate your kid's room.
How to Make Wine Cork Hot Plates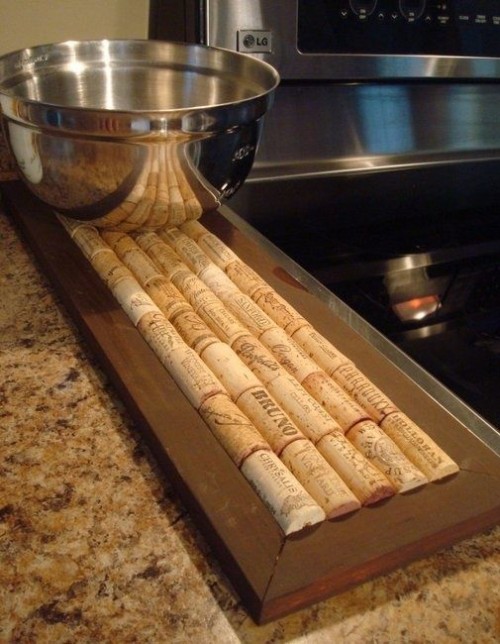 Wine Cork Key chains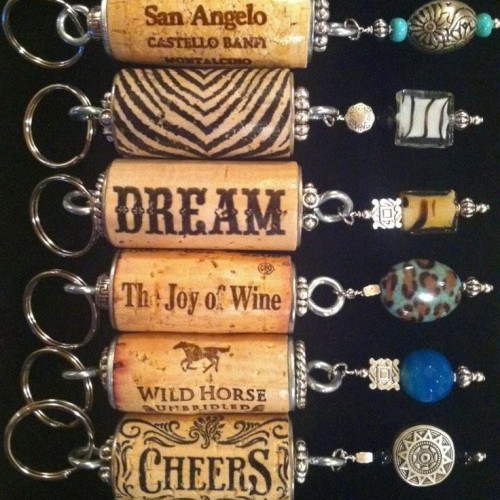 followpics.me
Wine cork crafts and Uses
 Wine cork Hot plates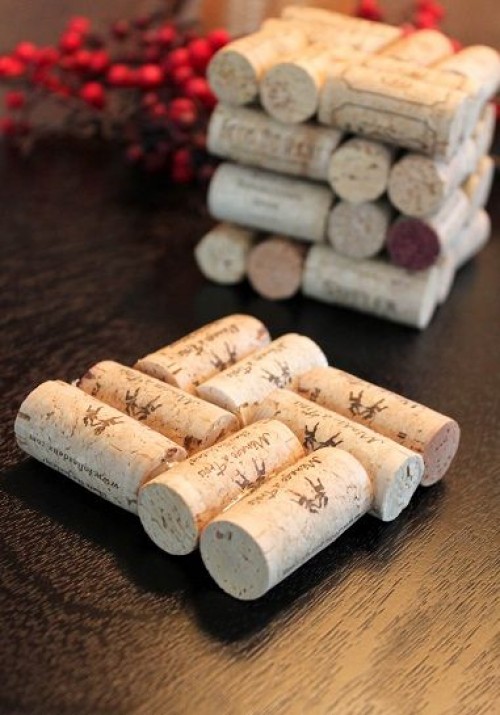 You can make some functional things as well as home decorating elements with these corks. Just gather 8 to 10 corks in a stylish pattern and make a few unusual hot plates for our kitchen or dining area.
inspiredesignandcreate.com
How to Make a Wine Bottle Bird Feeder ( Not a cork craft but lovely)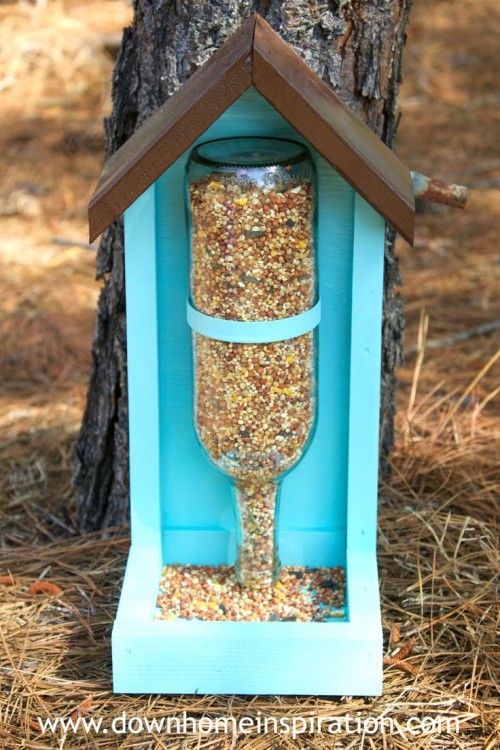 How to Cut the Cork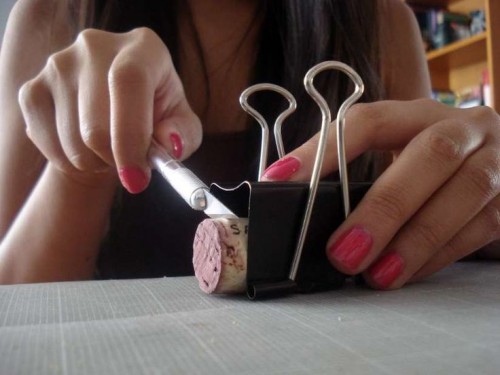 Wine Cork Snowman Ornament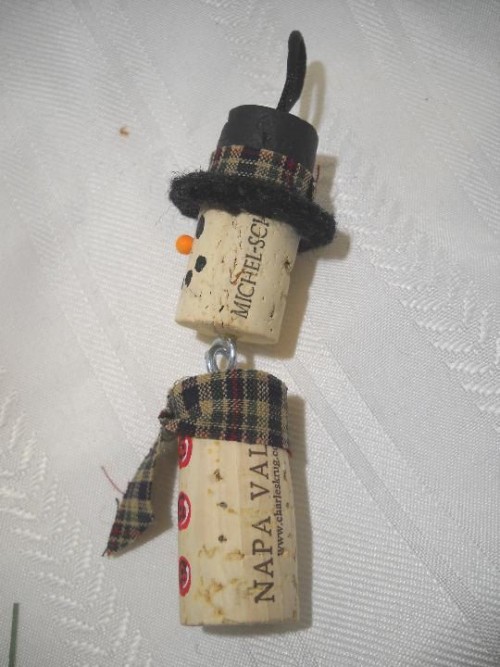 DIY Wine Cork Crafts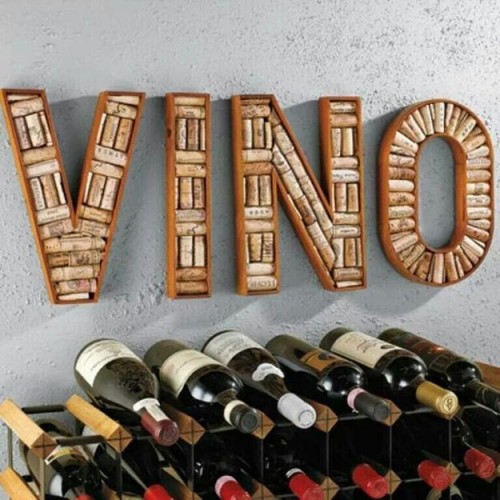 Recycle Wine Cork Trivet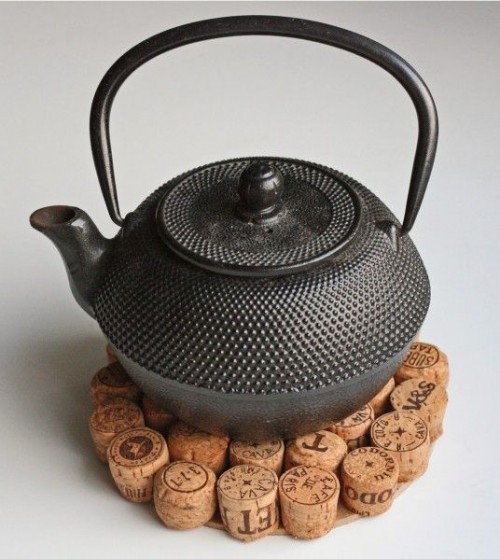 You can even assemble them into a circle shape to place your hot kettle or round kitchen pots in the hot condition. Just glue your corks over a round base for crafting these kinds of hot plates.
Practical and Cheap Diy Ideas kitchen Backsplash with Wine cork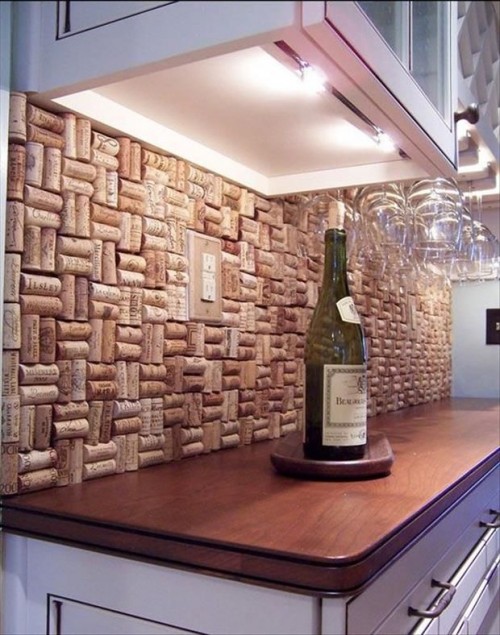 If you have bundles of fresh and pretty wine corks then, use them to a huge platform. For example, make a long and wide kitchen backsplash by arranging them in a trendy pattern. We will recommend you to use comparatively long and big corks for such utilizations.
 Making a Turtle with Wine corks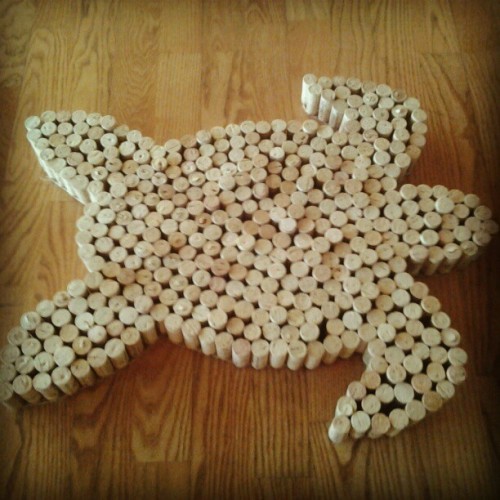 ultimatediys.blogspot.hu
Trash To Treasure with Recycled corks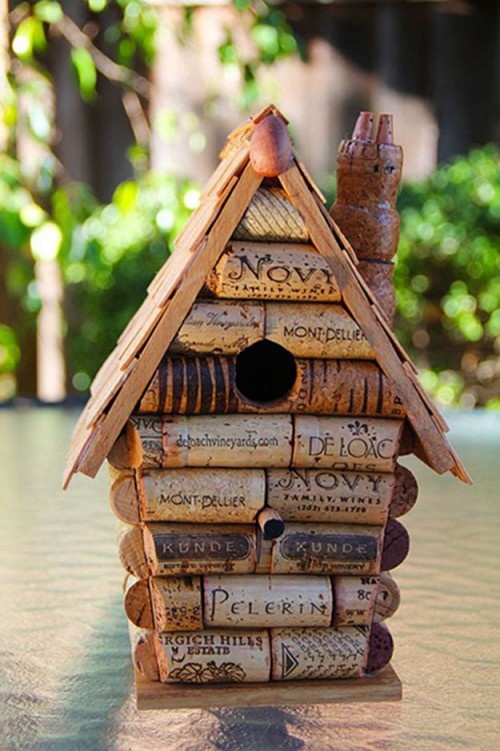 Wine Cork Picture Frame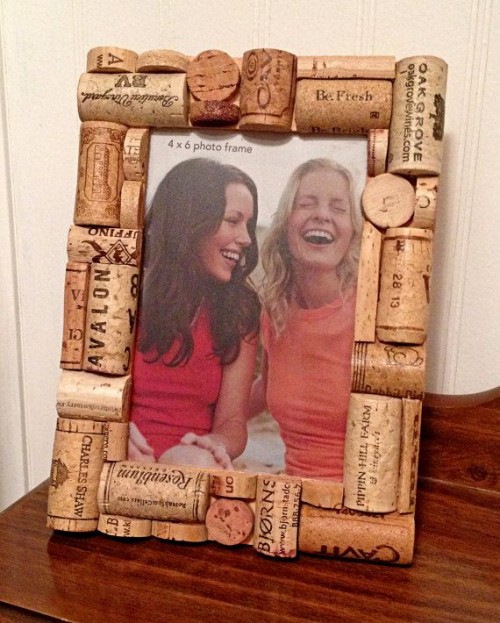 www.etsy.com
 One more picture frame with Wine corks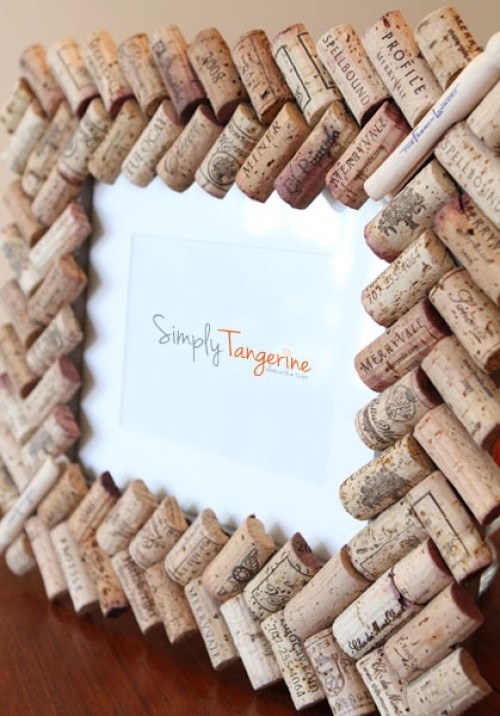 Picture frames or wall plate frames also flaunt magnificent with these wine corks. Upcycle your trash wine corks by making this kind of craft which beautifies your interior as well as fulfill your requirement of show pieces at the same time! Just cut the corks in various sizes before assembling them over your photo frame.
 Save the Wine corks for these Crafts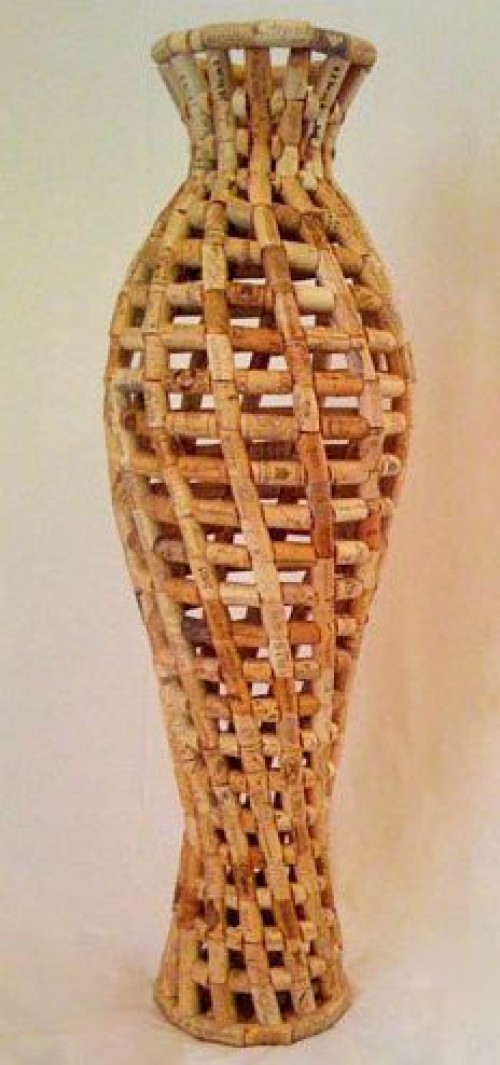 Cork Upcycling for Craft Ideas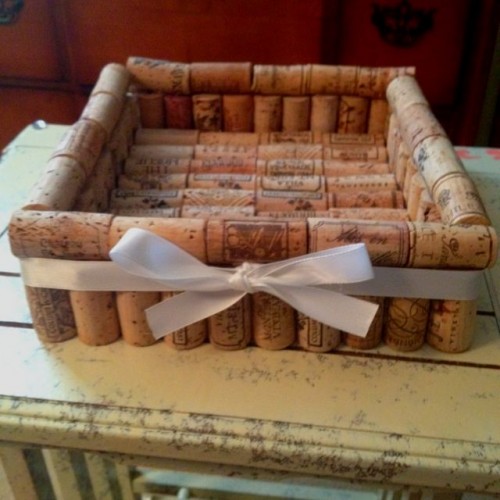 Making a gift basket with these corks is another brilliant idea to upcycle the trash. Make a square or circle structure first with some big sized corks, and then arrange a second round of corks over the structure make the basket with adequate edges. Now all you need is just fill the middle parts with two rounds of big corks, and your basket is ready to use to or to present as a gift box!
Small Toy house Craft with Wine corks

Handmade Letters and symbols made of Wine Corks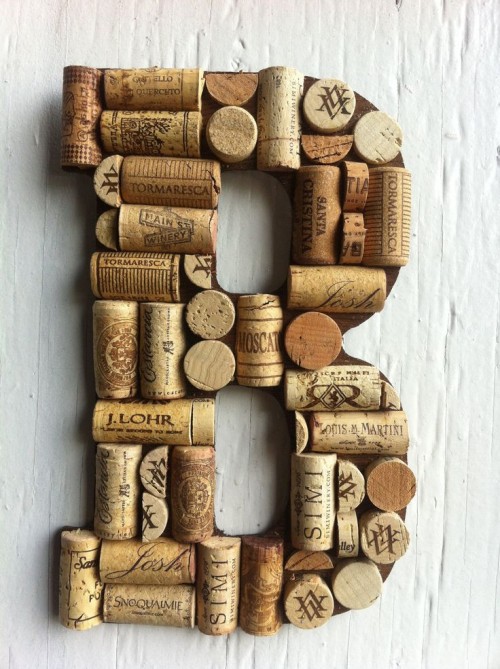 www.etsy.com
 Wine cork Horse Animal Craft Ideas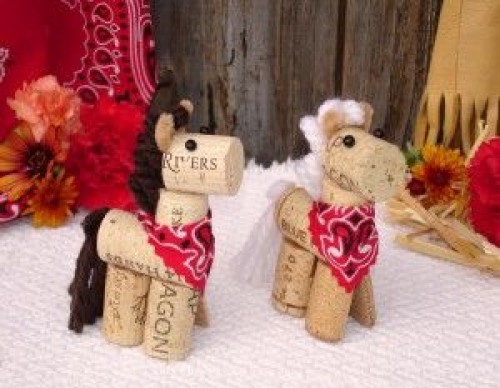 www.momsmenuplanner.com
Wine Cork Clock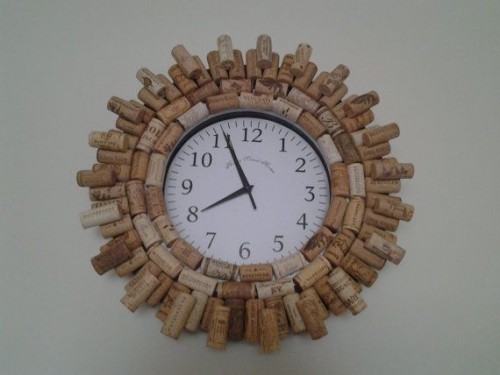 DIY Cork Owl Craft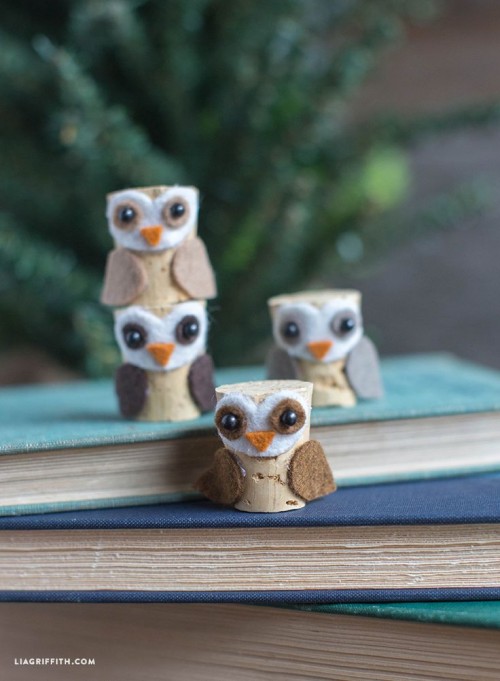 Country DIY Wine Cork Coasters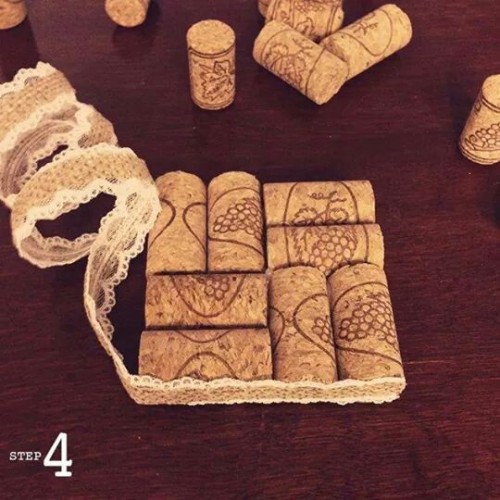 blog.masonbelle.com
Decorate Your Fridge with DIY Wine Cork Magnets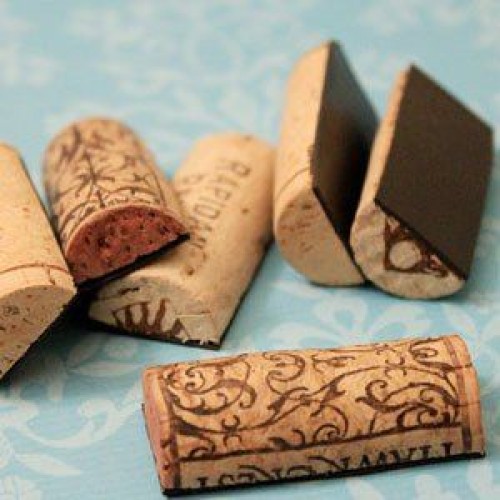 dailysavings.allyou.com
Wine Cork Reindeer for Christmas crafts

You can also try some letter boxes, wall clock frames, tiny animal pieces, etc. with these trash and unwanted wine corks just with the help of glue.