These mason jars have super usability to hold things or objects inside it, and nowadays, we often use these jars to clutch some gift items as well! We provide presents to our near and dear ones during the blissful celebration of Christmas. Gift boxes also have to be special as gifts if you give them on such propitious occasion. What would be more delightful than some easy ideas that will show how you can make a few wonderful gift holders in a complete costless manner with these mason jars! Let's check this out-
DIY Mason Jar Holiday Gift Ideas
MM Cookie Mix in Jar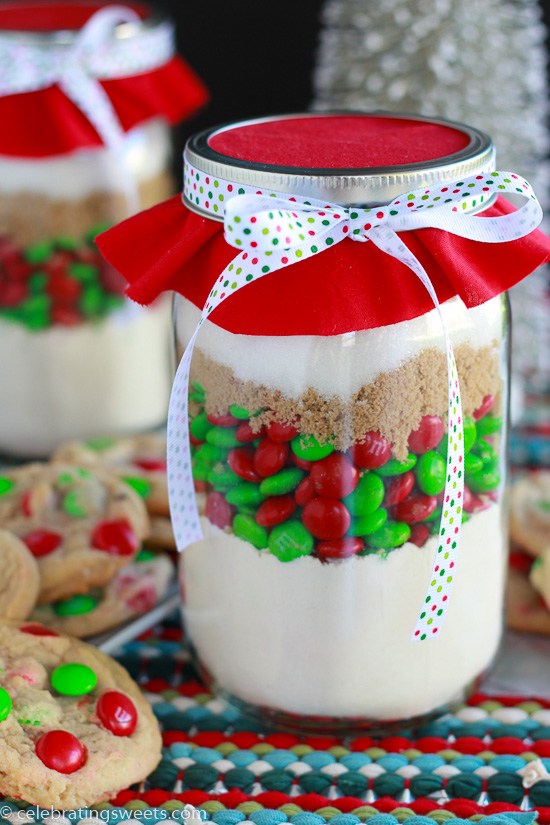 Caramel Apple in a Jar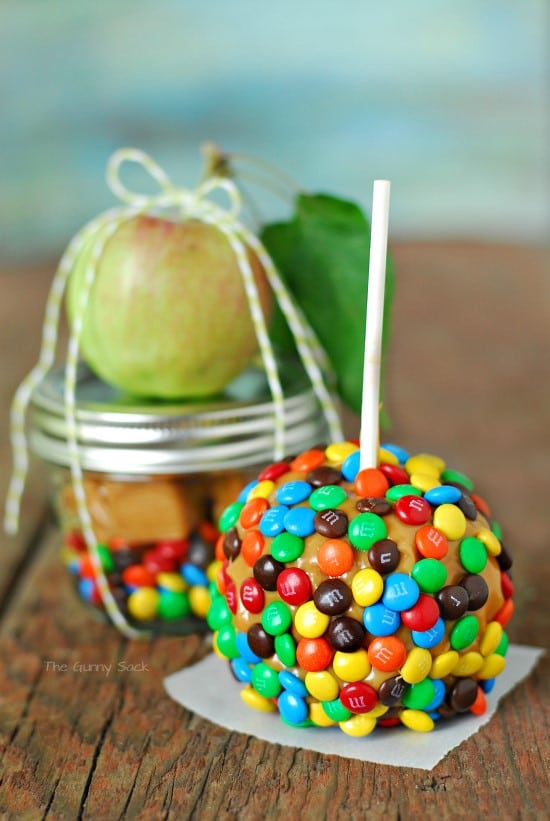 Brownie Mix Food Gifts in Jar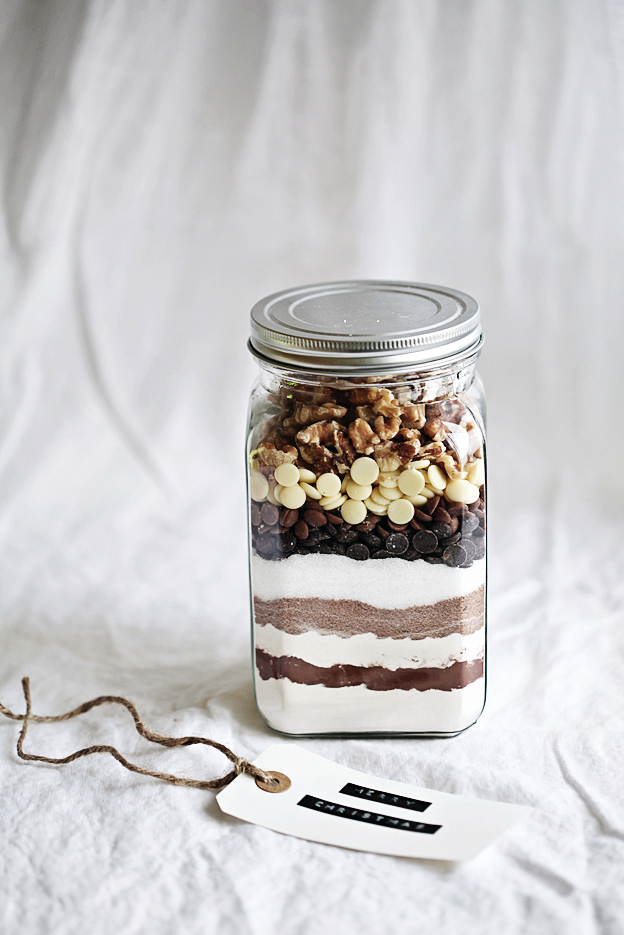 Cupcake in a jar

Homemade Apple Butter in a Jar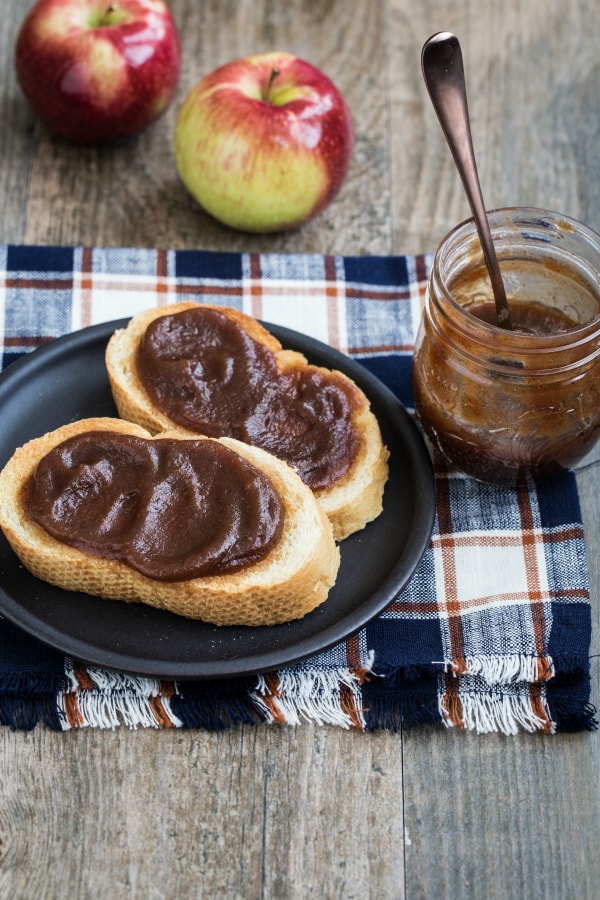 Domestic Gifts in a Jar
Materials You Need:
To make such thing, you will require an empty mason jar, jar's lid; ribbon, glue, a piece of paper, and a marker along with those elements which you need to gift someone.
How to Make:
At first, decide which kind of thing you want to gift to your dear person and stuff those things inside the jars.
Now, use your sheet of paper and write down type of your gift on that sheet using a desiring marker.
Stick that tag on the outer surface of your jar and let it dry before gifting to that person.
Now, go the embellishment of your jar and do so, bring the lid of your jar along with some other decorative objects.
Here we are adorning the lids with ribbon bows. To craft those bows or flower, simply take a ribbon piece with a normal thickness along with and extended length and fold it in a flower shape.
Use glue or stapler to stick the petals with each other and keep making petals until you cover the whole lid with this adornment!
Let it dry properly and simply set the lid tightly before gifting this to someone.
Ice Skating Date in a Mason Jar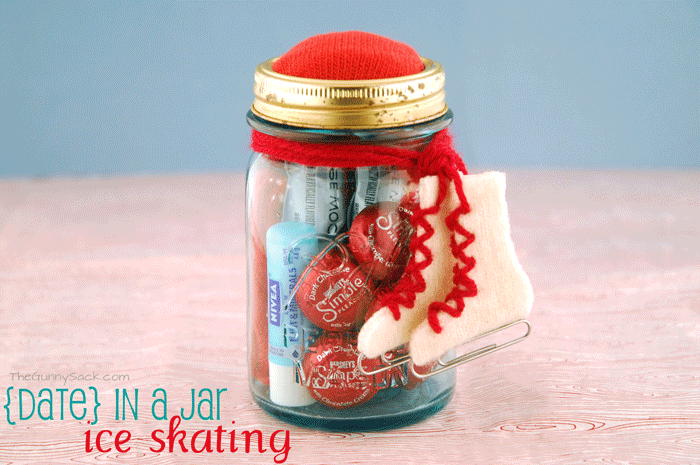 Homemade Orange Sugar Scrub Gift in a Jar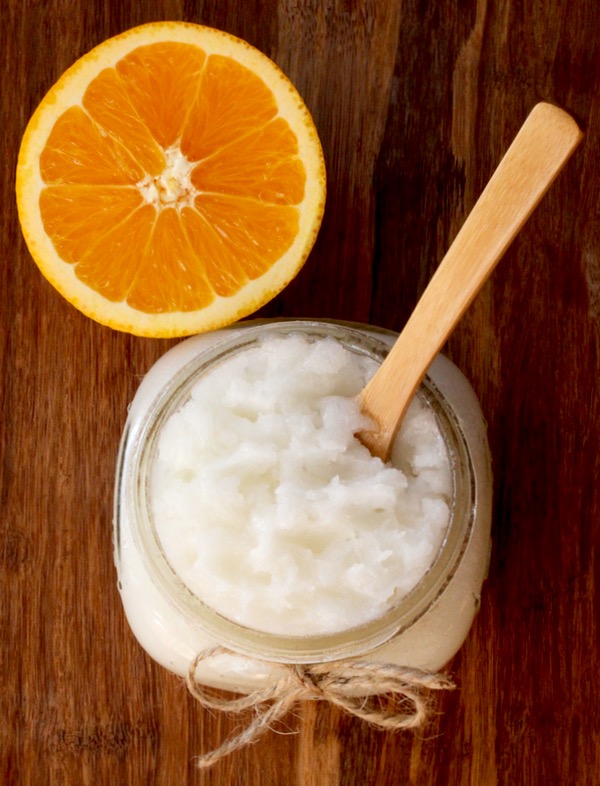 Marshmallows in a Jar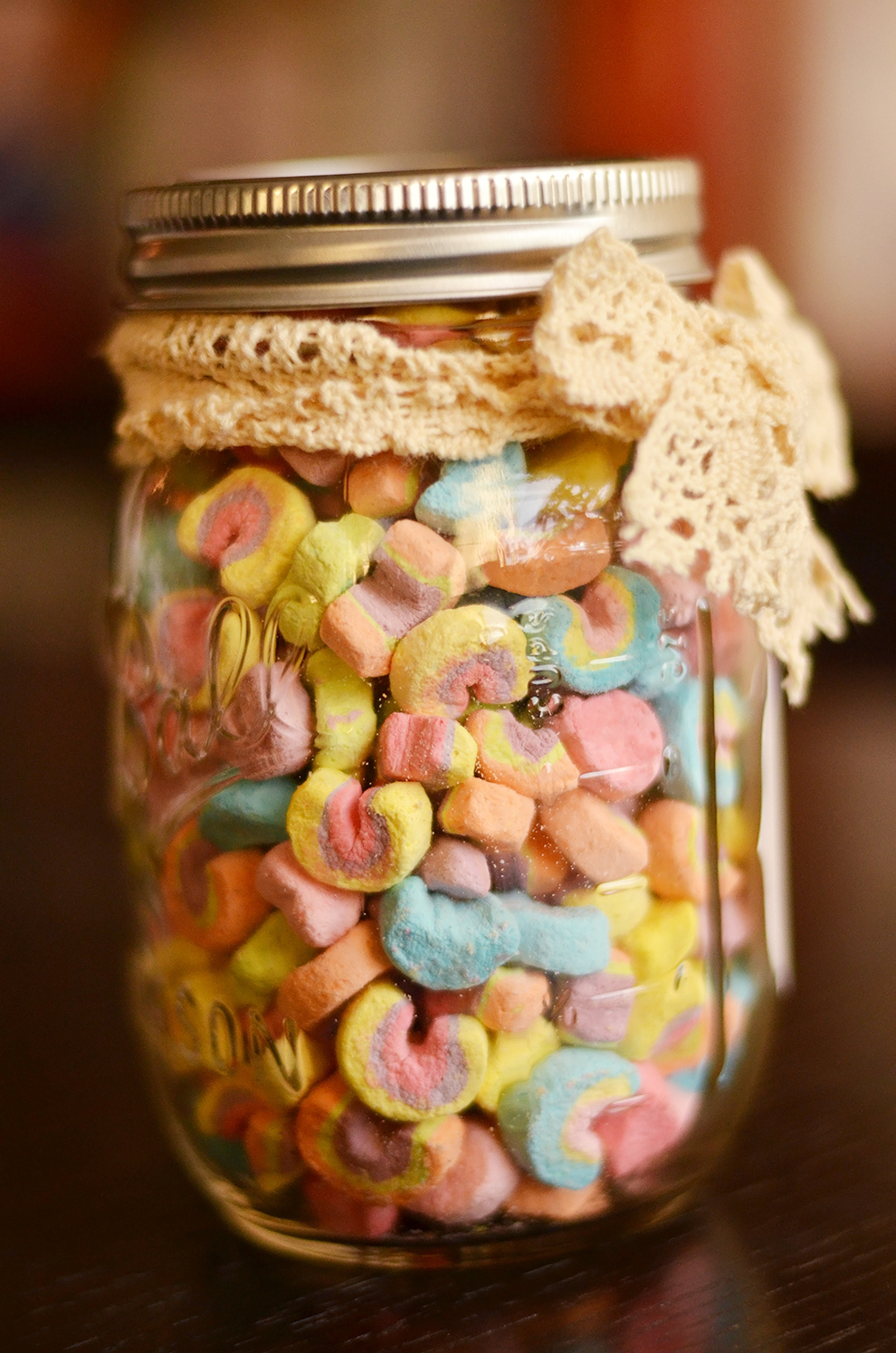 DIY Bath Fizzes in Jar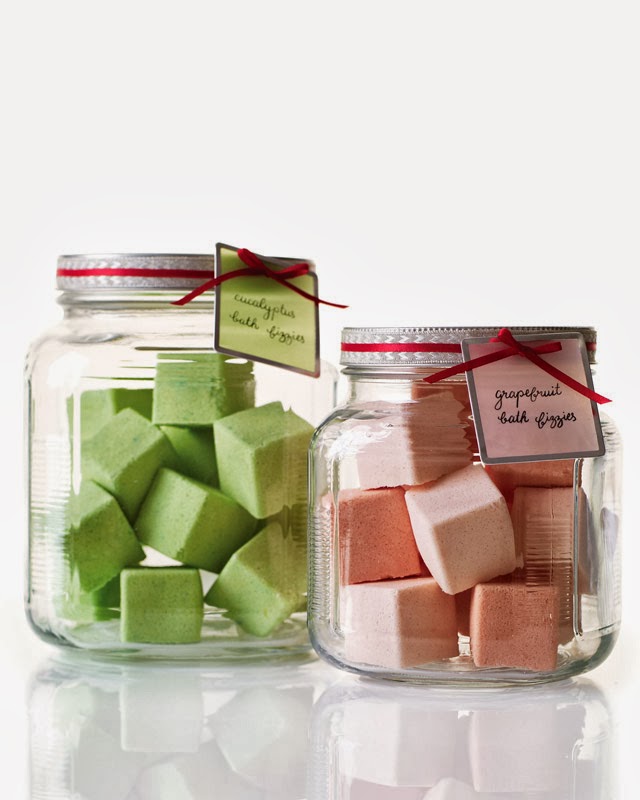 Summer in a Jar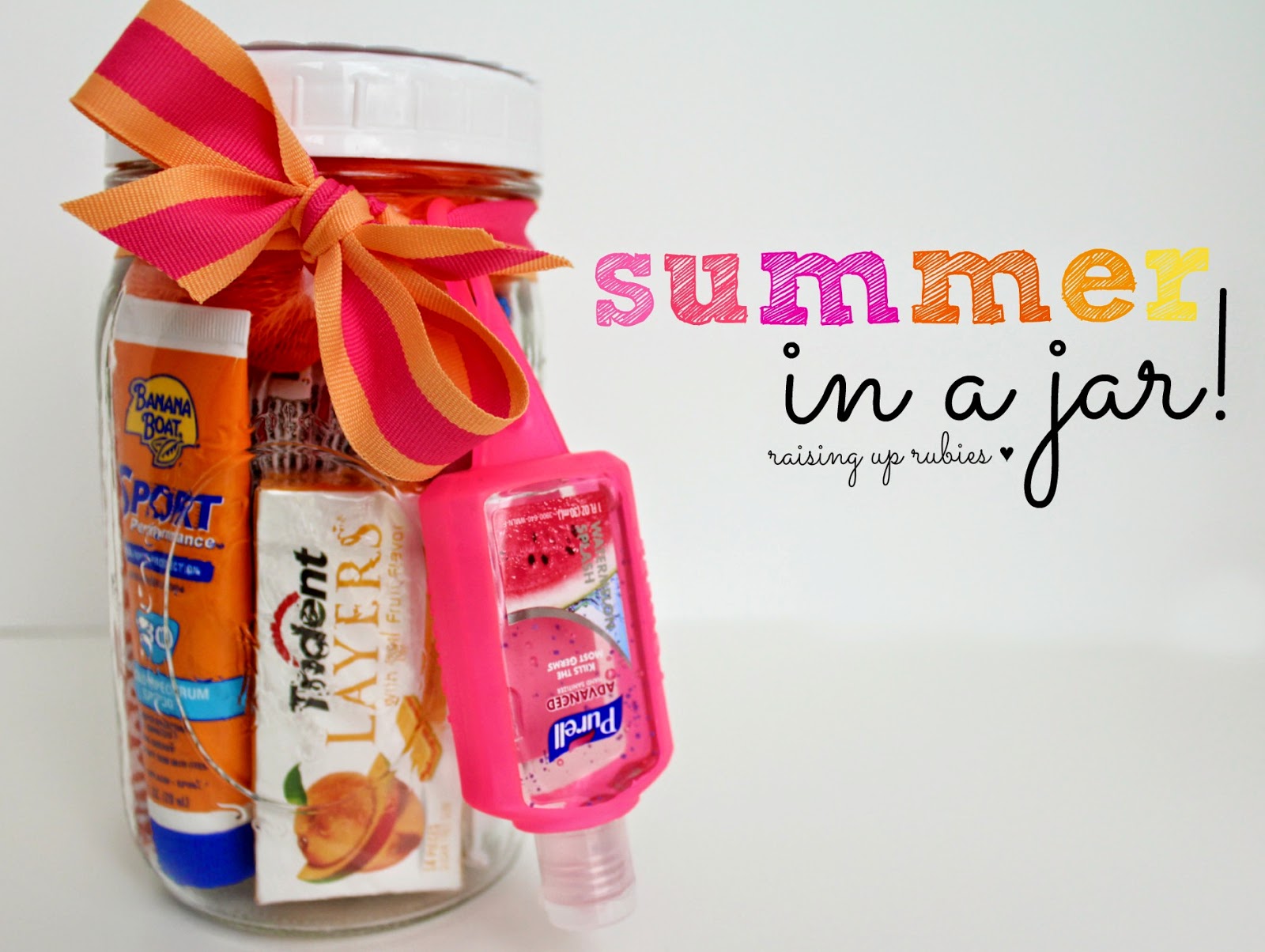 Mulled Wine Kit in a Jar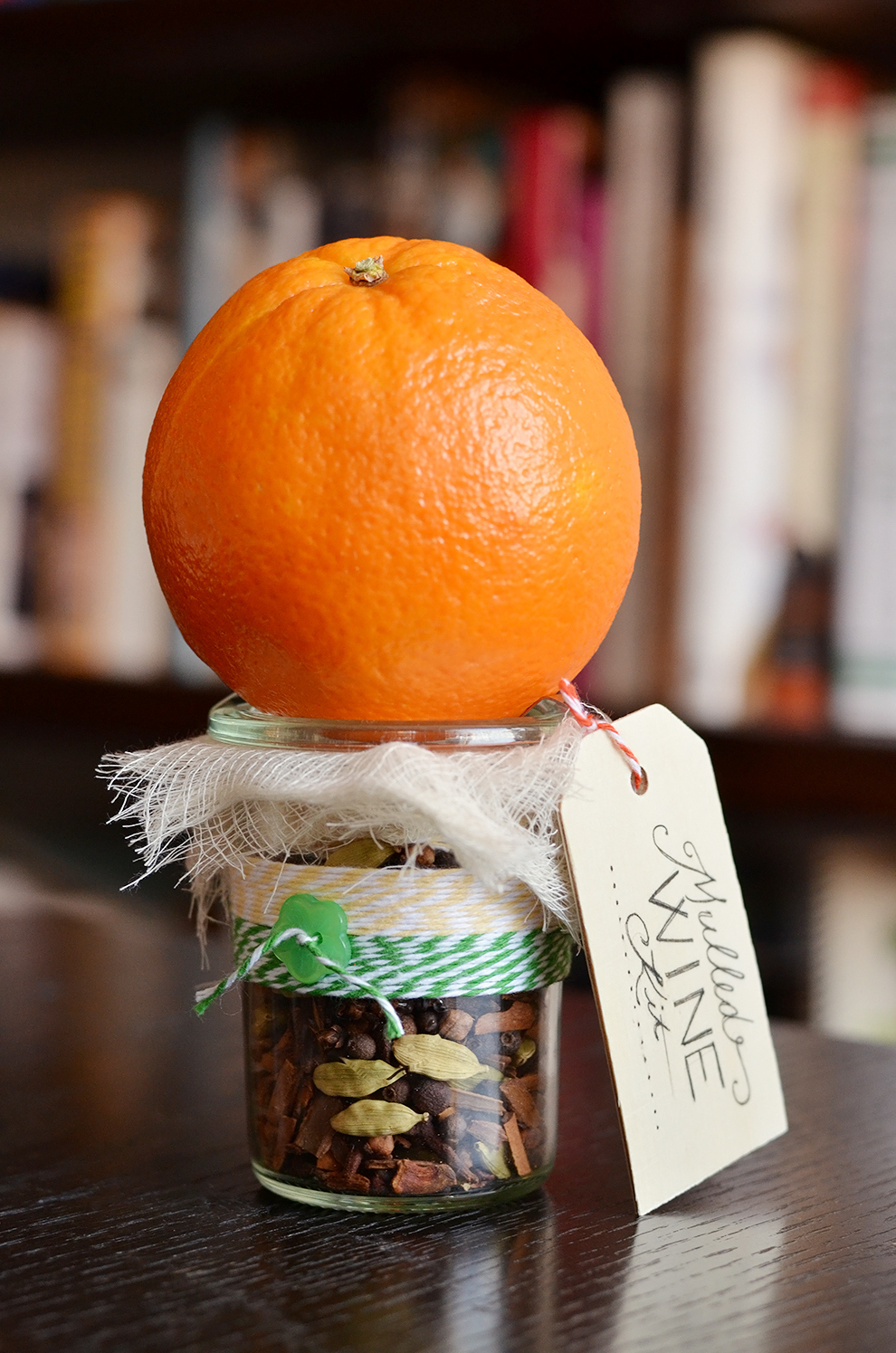 Homemade Protein Seeds Granola in a Jar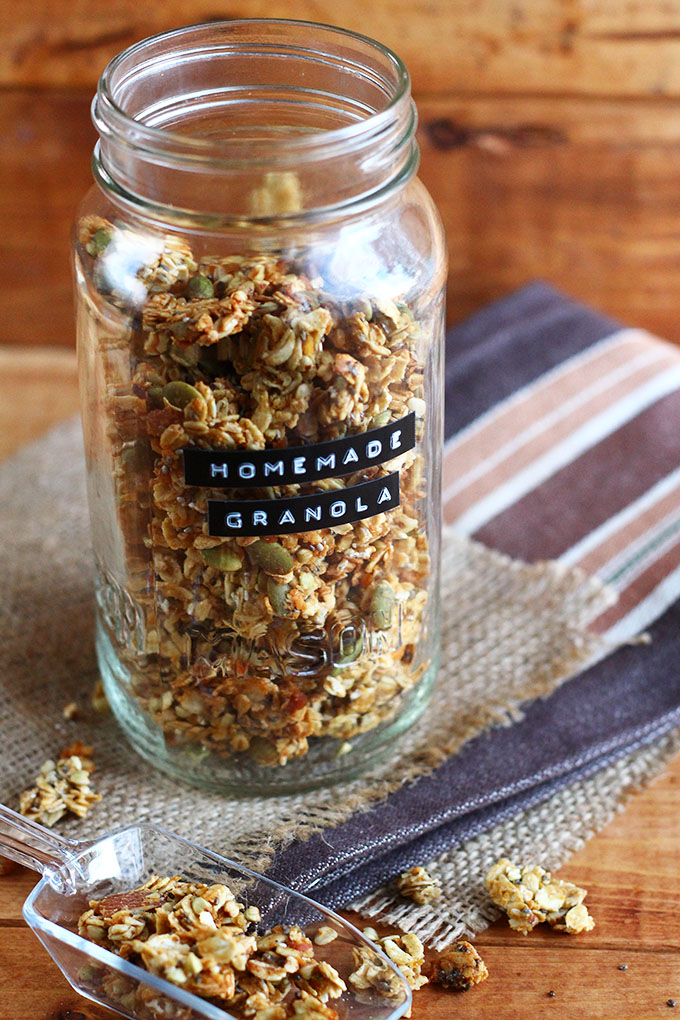 Honey Orange Butter in a Jar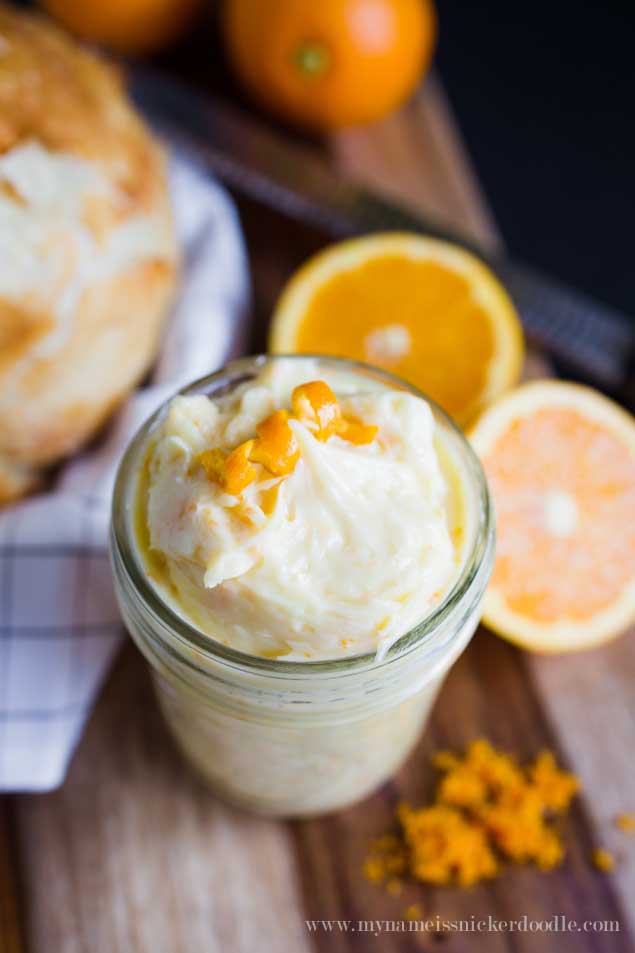 Honey Almond Cake in a Jar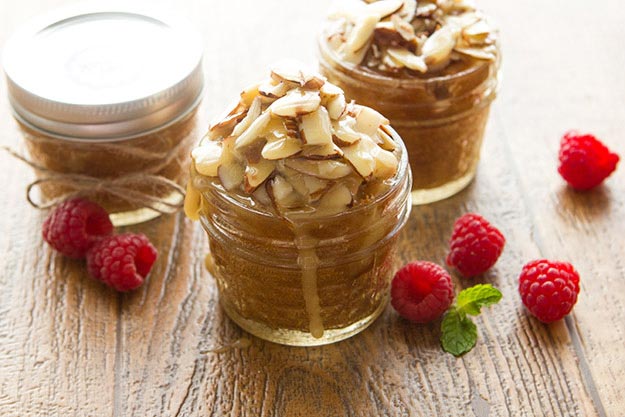 Peanuts Caramel Popcorn in a Jar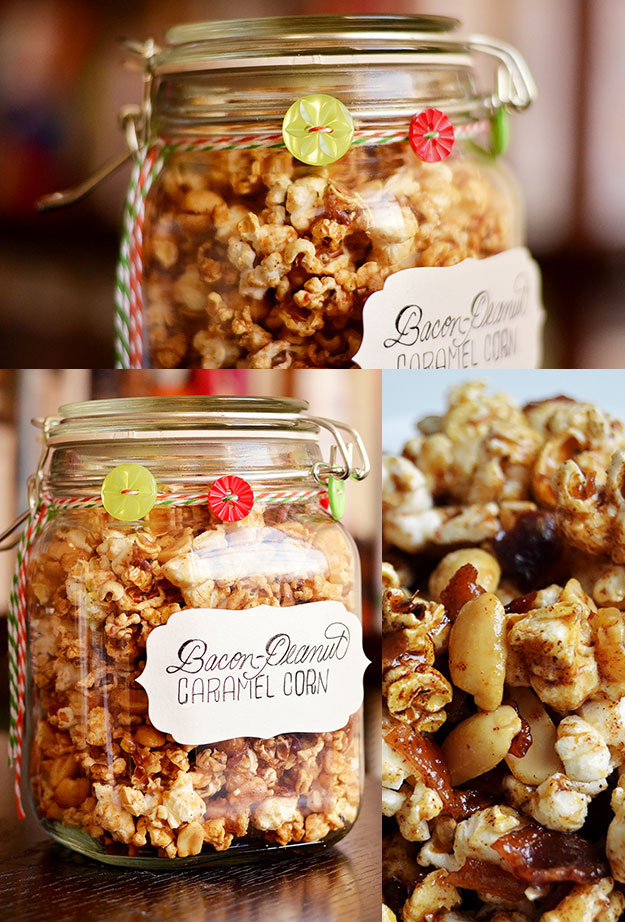 Chocolate Chip Cookie Mix in a Jar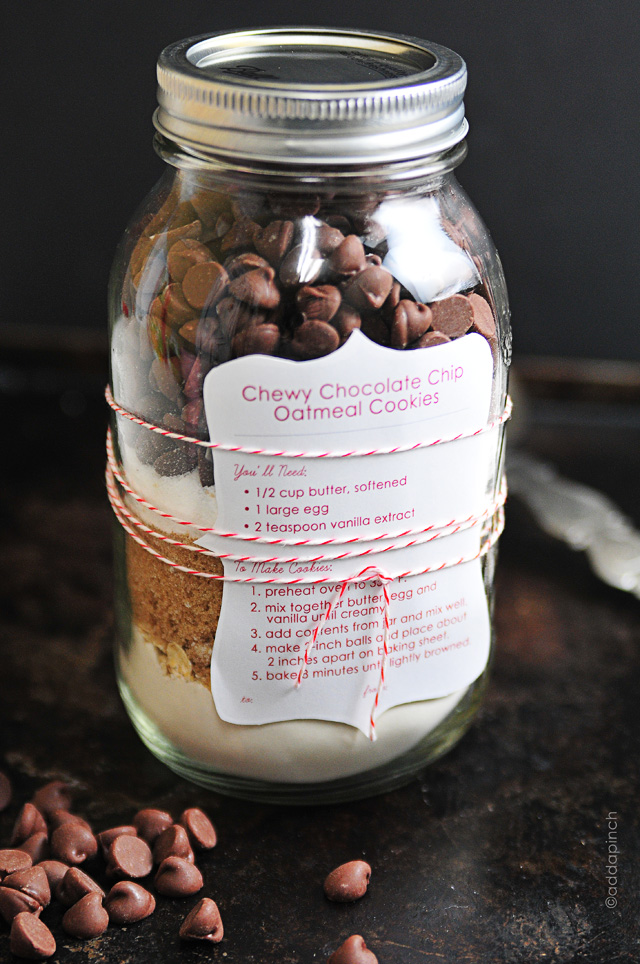 Hot Cocoa in a Jar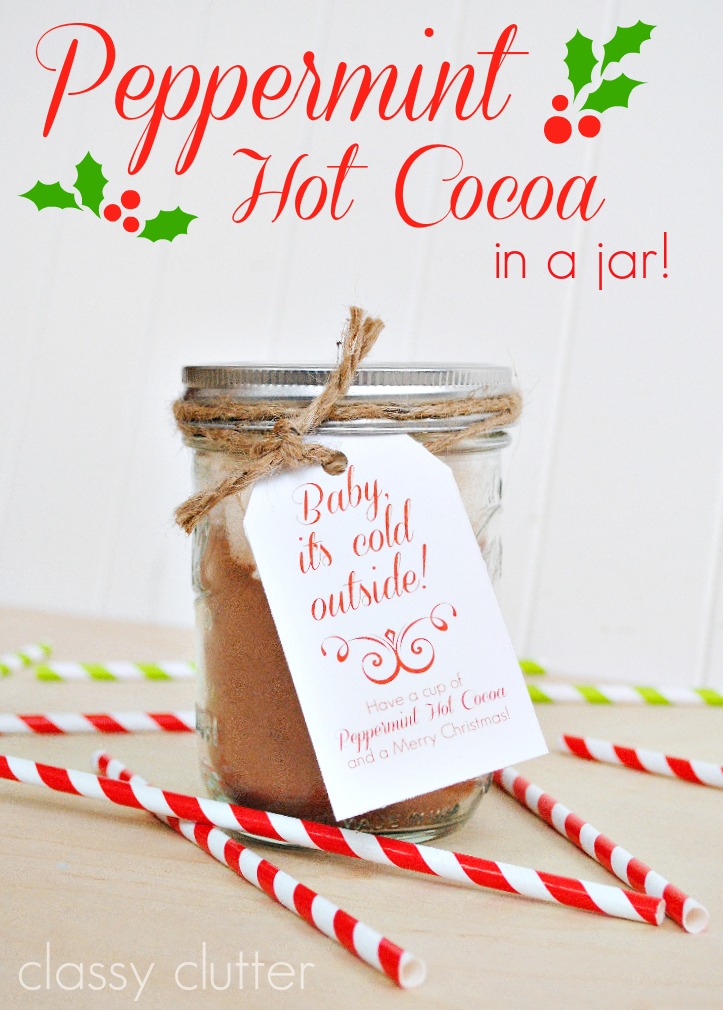 Christmas Treat Jars

Snowy Mason Jar

Mint Sugar Scrub in Jar

Homemade Hot Chocolate Mix in a Jar

Snow Slime Mason Jar

Cranberry Winter Cookies in a Jar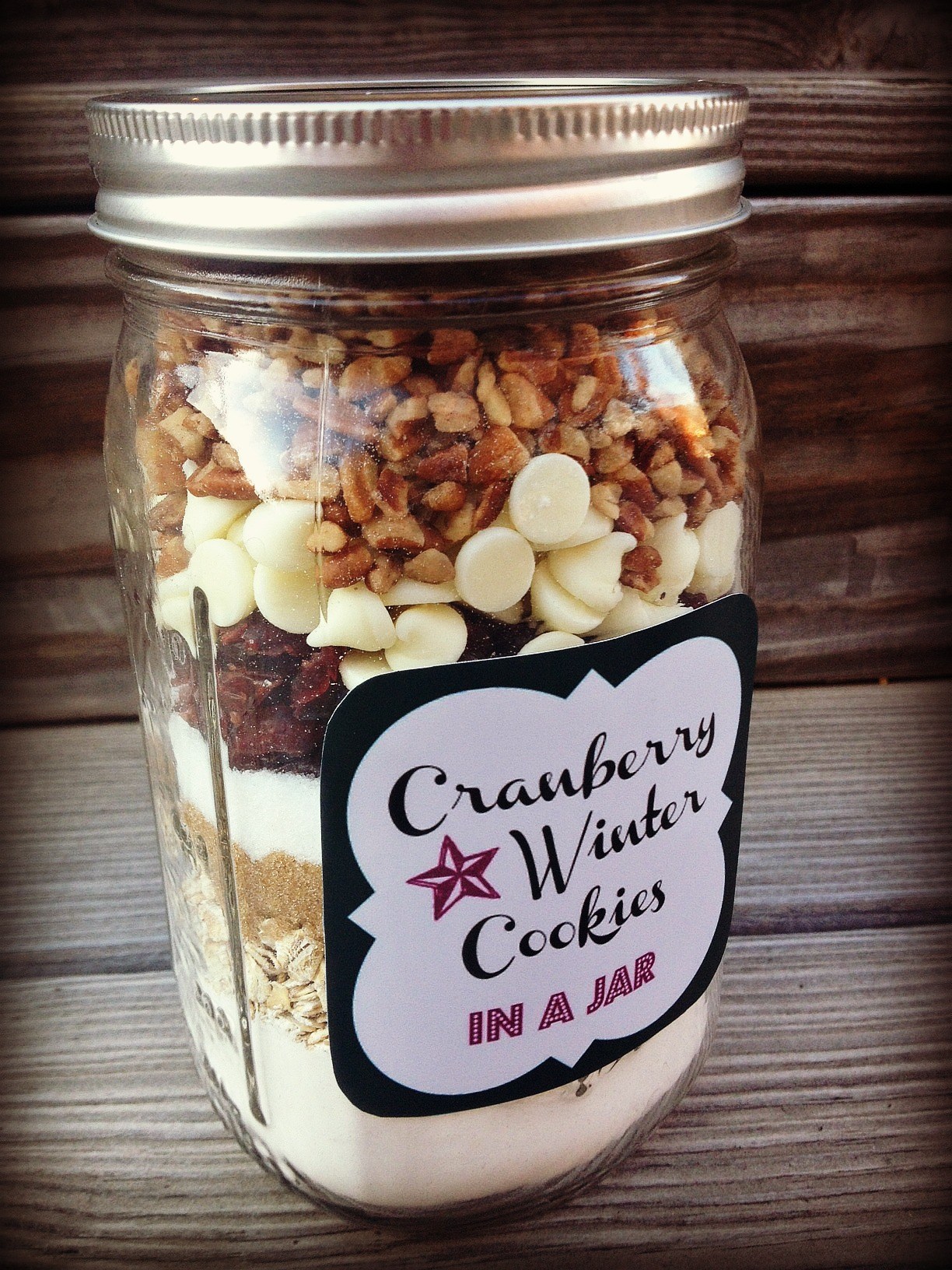 Peppermint Brownies Mix in a Jar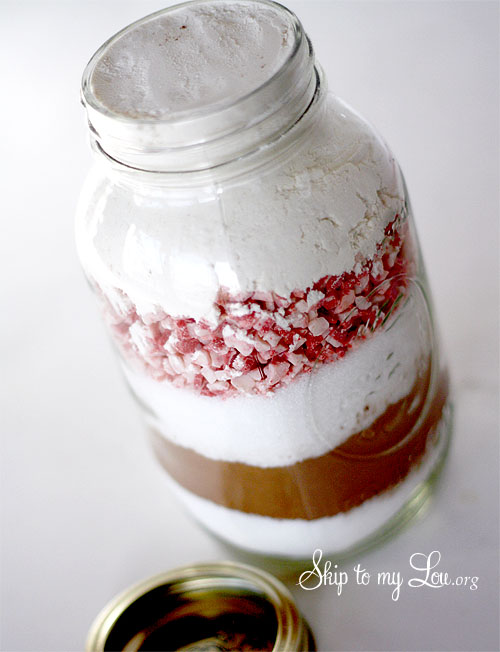 Curried Lentil Soup in a Jar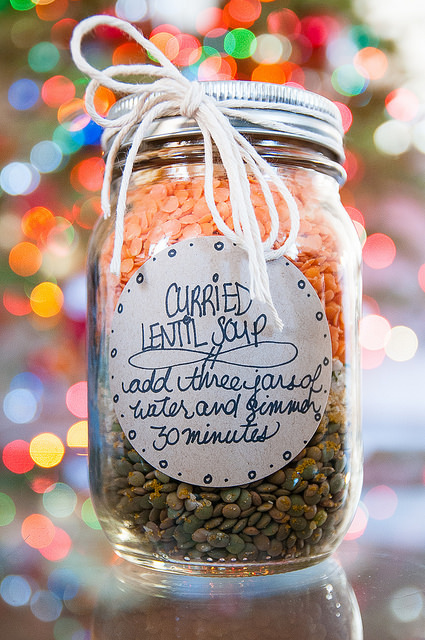 S'mores in a Jar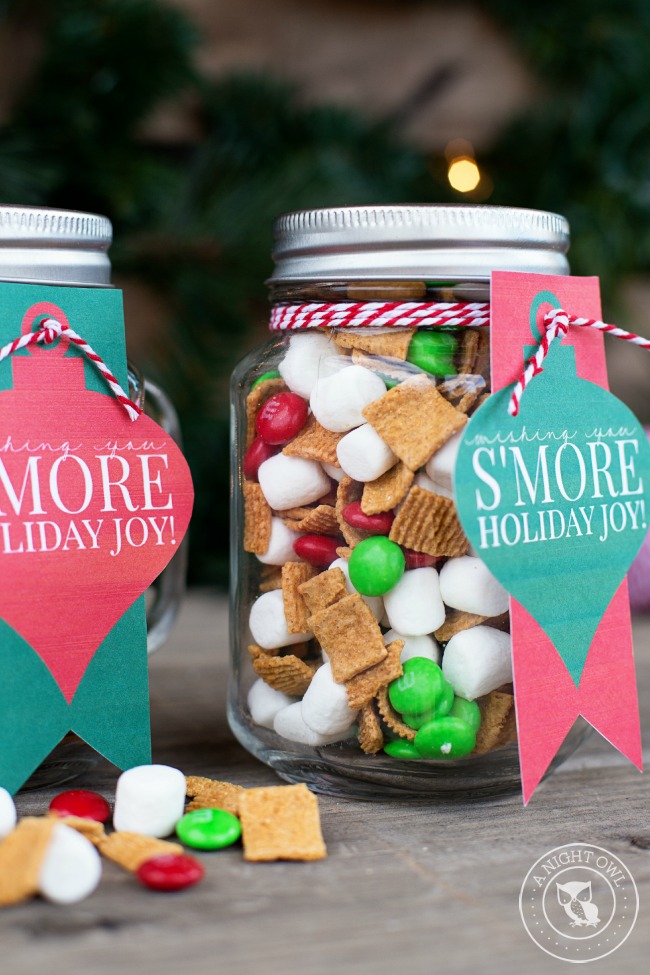 Cherry Cheesecake Dessert in a Jar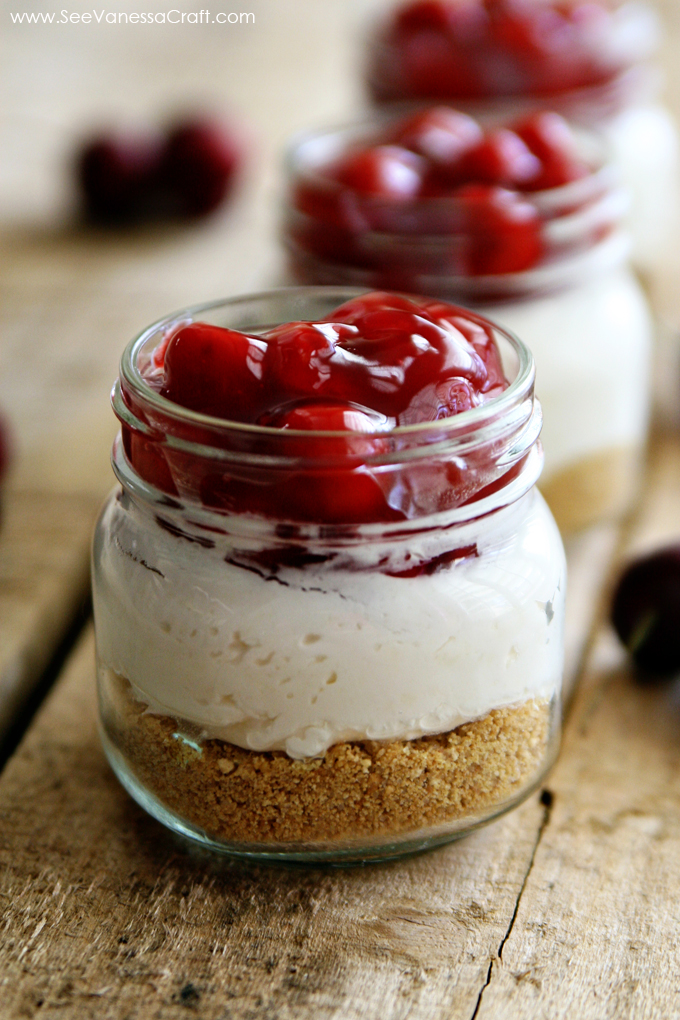 How to Make Mason Jar Crafts Step by Step Tutorial
Thematic mason jar craft is another mentionable usability of these products among the top craftiness abilities! Here also we are showing you how you can turn a simple mason jar into a fantastic gift item with just a few basic ingredients. If you are seeking for a presentation in DIY process that could offer creativity in affordability then, it is definitely the best project for you. Let's check out the making procedure below-
Materials You Need:
To craft this type of gift, you will need an empty mason jar, glass paint in a few different colors, nail polish remover, a bowl, small piece of fabric, one pencil, a scissor and some glue.
How to Make:
At the first step, open up to remove the lid from the jar and pour a little of the glass paint inside the jar.
Then, add a few drops of nail varnish remover inside the jar.
After that, screw the lid back on tightly and tip the jar by rotating it slowly.
Make sure that you are covering the glass as evenly as possible at the end of your course.
Now, remove the lid and tip out the excess liquid from the jar into a bowl.
Let the whole thing dry by setting the jar openly in the air and in this gap prepare your next step of this crafting.
In this segment, set the flat part of the lid as a template to draw a circle shape onto the backside of the piece of the fabric.
Now, cut the round shape out of the main fabric carefully and glue the fabric to the top of the lid.
When it's all dried up, set the portion of the lid properly and set once on the top of the jar.
Now, all you need is just decide for a precise theme for the decoration and insert items into the jar depending on that theme along with some related stickers.
Here we are displaying you a garden theme have picked items like seed packets, planting sticks, etc.
However, this way, you can craft a blank and simple mason jar into a drastic thematic mason jar craft with some basic components!
Taco Salad in a Jar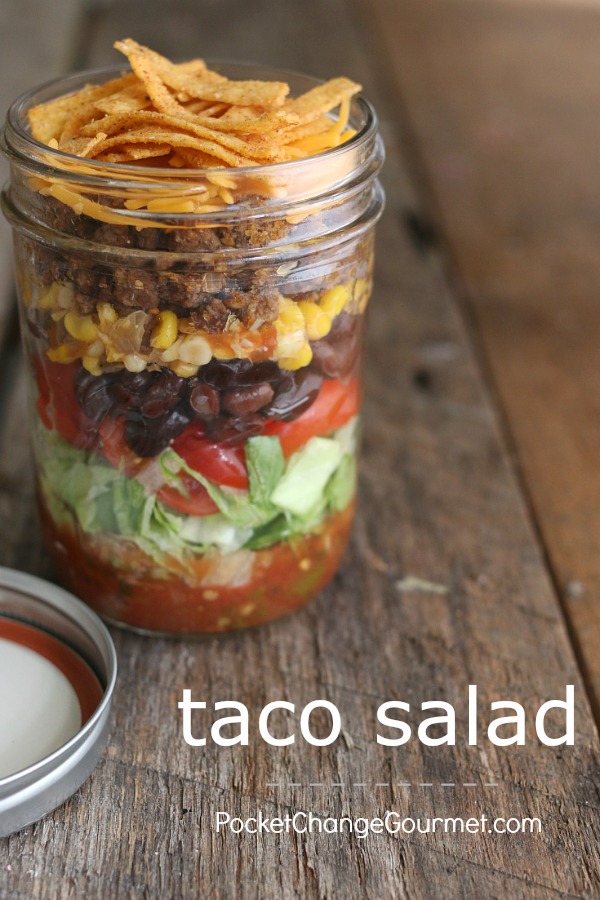 Caramel Bourbon Sauce in a Jar