Easy to Try DIY Galaxy T shirt
Super classy galaxy shirt is one of the trendiest outfit patterns to wear in this contemporary era that imitates the appearance of the starry sky in a unique way. These days, kids, toddlers, teenagers and adults all kinds of people showing their interest in this type design. The most appreciating quality of making a galaxy shirt by your own hand is that you can apply this design to any simple black or blue colored shirt or t-shirt and could get a fashionable form in the cheapest way! Let's take a look at the making procedure below-
Supplies Needed:
To make a chic galaxy shirt you need, fabric paints, toothbrush, one coloring tray, some paint brushes and a black sweater.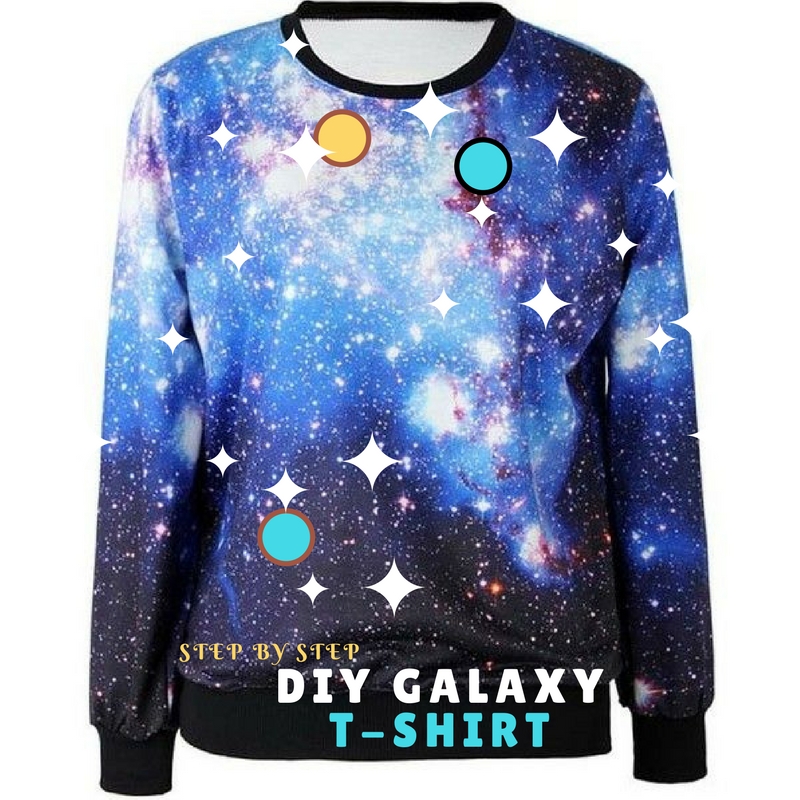 How to Turn Your T-shirt Into Galaxy T-shirt:
At first, combine some white and blue paints in that paint tray and merge with the toothbrush.
Dip the toothbrush into that mix-color and sprinkle the color by flicking the bristles repeatedly over the sweater.
Then, add some purple color into that tray and spread it over the sweater with the same
Make sure that this time you are spreading the color with some big sized drops and then, spread the drops a little with the toothbrush to get the resemblance of the starry sky.
After that spread some more paints over the sweater in a similar way and apply every available paint in your hand that could give your sweater as perfect galaxy flaunt.
Spread the paints with that toothbrush to get the view of base clouds of along with some colorful highlights with the combination of light blue and dark blue paints.
Now, take some white paints and make a few blinking white stars on the entire chest section.
Dry out the paints completely after giving a final color touch to your sweater and wear it when it all soaked out properly.