New-moms or parents or kids know the essentiality of placing a gate at the entrance of staircase to keep them safe from falling.
Admit it or not, it is not possible to look after your baby 24×7 without doing our daily deeds, no matter how many members you have in your house.
It's been seen that when our babies start walking or crawling their first curiosity stands on the staircase area and which could end up on a bad note if we stay inattentive in such matters. Hence, a baby gate is highly crucial to prevent this type of risky incident.
But, what most of the people think that baby gate is a congested part of our house, and it never looks classy at the entrance of our staircase.
Also, they don't express much interest or want to spend too much of money in this type of temporary gates to make them fancy. In this type of issue, DIY baby gates are a great endeavor to make staircase classy with safeness.
DIY methods offer us to recycle some of our unused materials into a nice baby gate, whether it is a pallet, plexiglass, barn, fabric, old pipe or a piece of plywood from your storeroom. Here we are suggesting you a few brilliant ideas on DIY baby gates with different sorts of materials in different patterns, let's check them quickly-
20 DIY Baby Gate Ideas
Build a Baby Gate for Stairs with Protective felt strips

How to Sew a Fabric Baby Gate DIY

Simple DIY Baby Gate
Build a Barn Door Baby Gate with Cut list and Plan
Build this barn door baby gate

DIY Sew a Painted Fabric Baby Gate for Stairs

Build a Salon Style Baby Gate (step by step pictures)

Industrial Style Baby Gate for Stairs
Build this industrial baby gate for stairs

Fabric Covered PVC Baby Gate

Cute Little Red Baby Gate ( Reused Old Door)
Build this baby gate for stairs

Custom Build Baby Gate

DIY Baby Gate out of PVC Fitting
Build this budget pvc baby gate for stairs

Simple and Elegant Baby Gate
Simple and easy baby gate for stairs

Updated: Few More DIY Baby Gate Ideas for Stairs

DIY Pallet Wood Baby Gate
Build this gate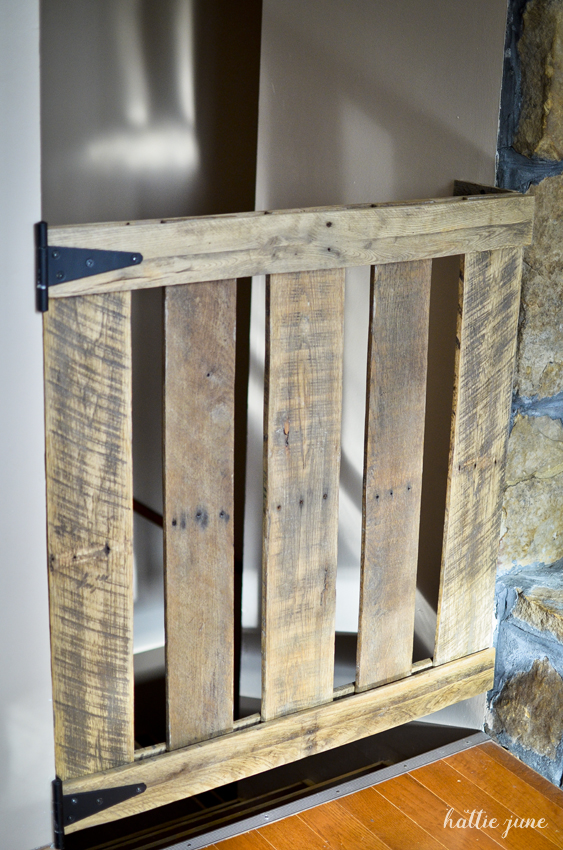 DIY Pallet Baby Gate/Pet Gate For Stairs

Build a Heavy Plexi-glass Baby Gate in Wood Frame

Easy Pallet Wood Baby/Pet Gate