Whenever we think of decorating our bedroom with DIY projects, the headboard is the very first thing that occurs to our mind. Headboard, which is an upholstered portion attached to the top of our bed, is that particular thing which can increase the classiness of your whole room with proper selection.
These days you may find various types of fancy and designer headboard pattern in almost every bedding store near you, but some of them are highly expensive and some are not catchy while coming in our budget. So, what about making our own headboard by ourselves through the famous DIY process?
Generally, these designed headboards may resemble intricate but they actually easy-to-craft when you know the process. However, after deciding to make headboards for our bedroom we always face the most common question of what kind of materials would go best with your bed, right?
Well, in such cases fabric headboard is the most excellent choice for any type of bed, especially, when you are amalgamating it with the bed of your kids.
As, this will prevent them from getting hurt by tough headboard material, if they accidentally go up or fall over the upholstered part, along with revamping the entire look of your room in a sophisticated way.
Hence, here we are showing you a few outstandingly classy fabric headboard designs with high ends, which you could make easily at home through DIY process, let's check them out-
DIY Fabric Headboards
Toddler daybed upholstered fabric headboard

DIY No sew fabric headboard

Stapled and Trimed Fabric Headboards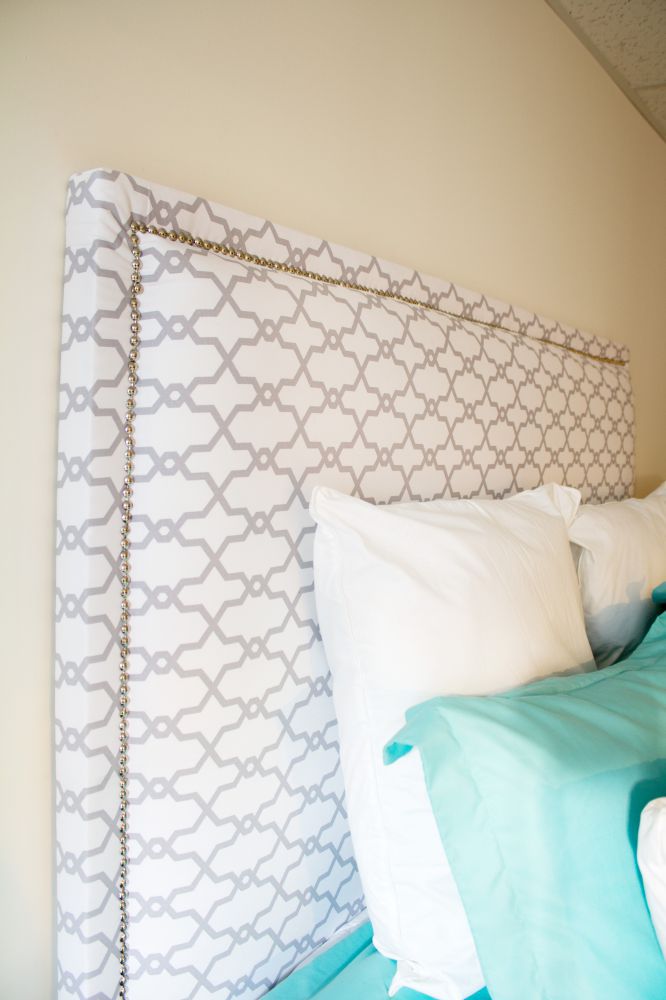 Step by step tutorial for making fabric headboard


Video Tutorial for Headboard new sew
How to make your own tufted headboard at home
Grey Fabric Bed Headboard Idea

King Size Fabric Headboard

Master bedroom DIY Fabric Headboard Redo
kindle your creativity

Upholstered DIY Headboard Nail and Trim

Tufted headboard tutorial