How to Make Pumpkin Soup: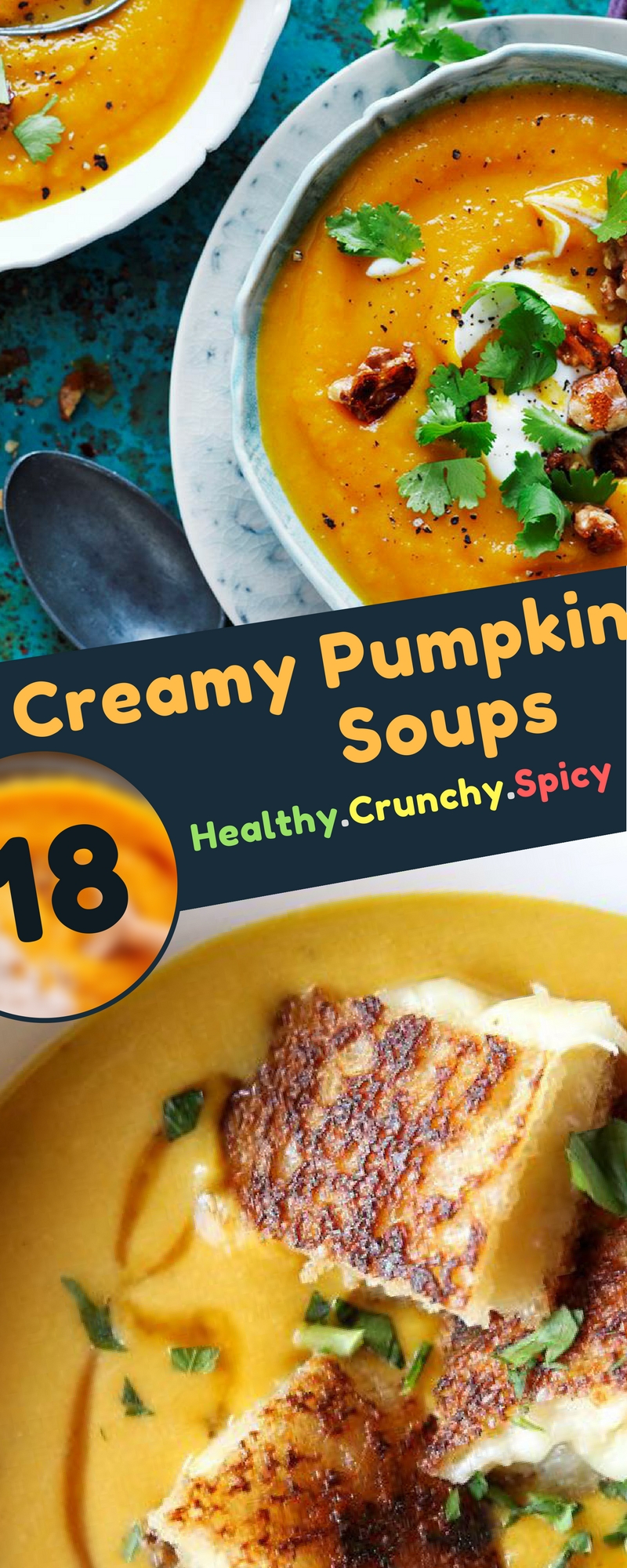 Ingredients:
2 tbsp olive oil
2 medium size onion finely chopped
1 pumpkin deseeded and cut into chunks
500-700 ml vegetable stock or chicken stock
100-150 ml double cream
½ teaspoon salt
½ teaspoon ground black pepper
A saucepan
A ladle
And a soup bowl
How to Make:
Heat olive oil in a saucepan first and then add the chopped onions into it.
Gently fry the onion until it turns tender and then, add pumpkin chunks into it.
Let sauté them for 8-10 minutes on medium heat and after that season it with salt and pepper.
Then pour the stock into your pan and let them boil more 10 minutes on the same heat.
After that duration, add double cream in your pan let them boil for a few more minutes.
Now, turn the heat off, use a hand blender to purify the broth finely and then pour it into a soup bowl.
Sprinkle a few seasoning spices if needed and serve in hot condition.
18 Creamy Pumpkin Soup Recipes
1. Warming Chive Pumpkin Soup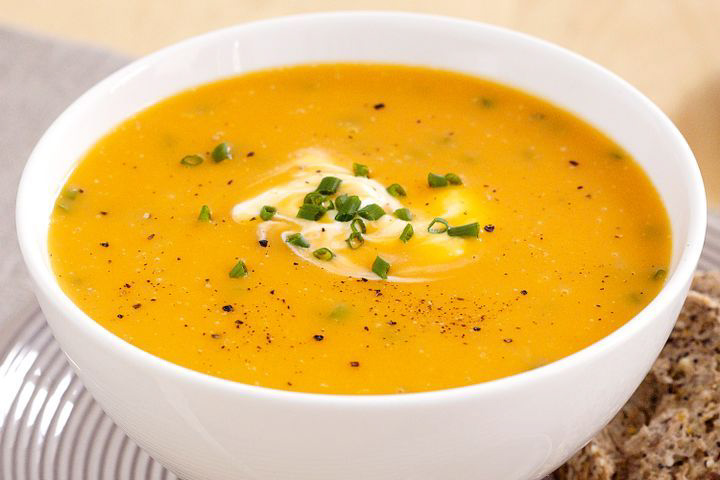 Savory Punpkin SOup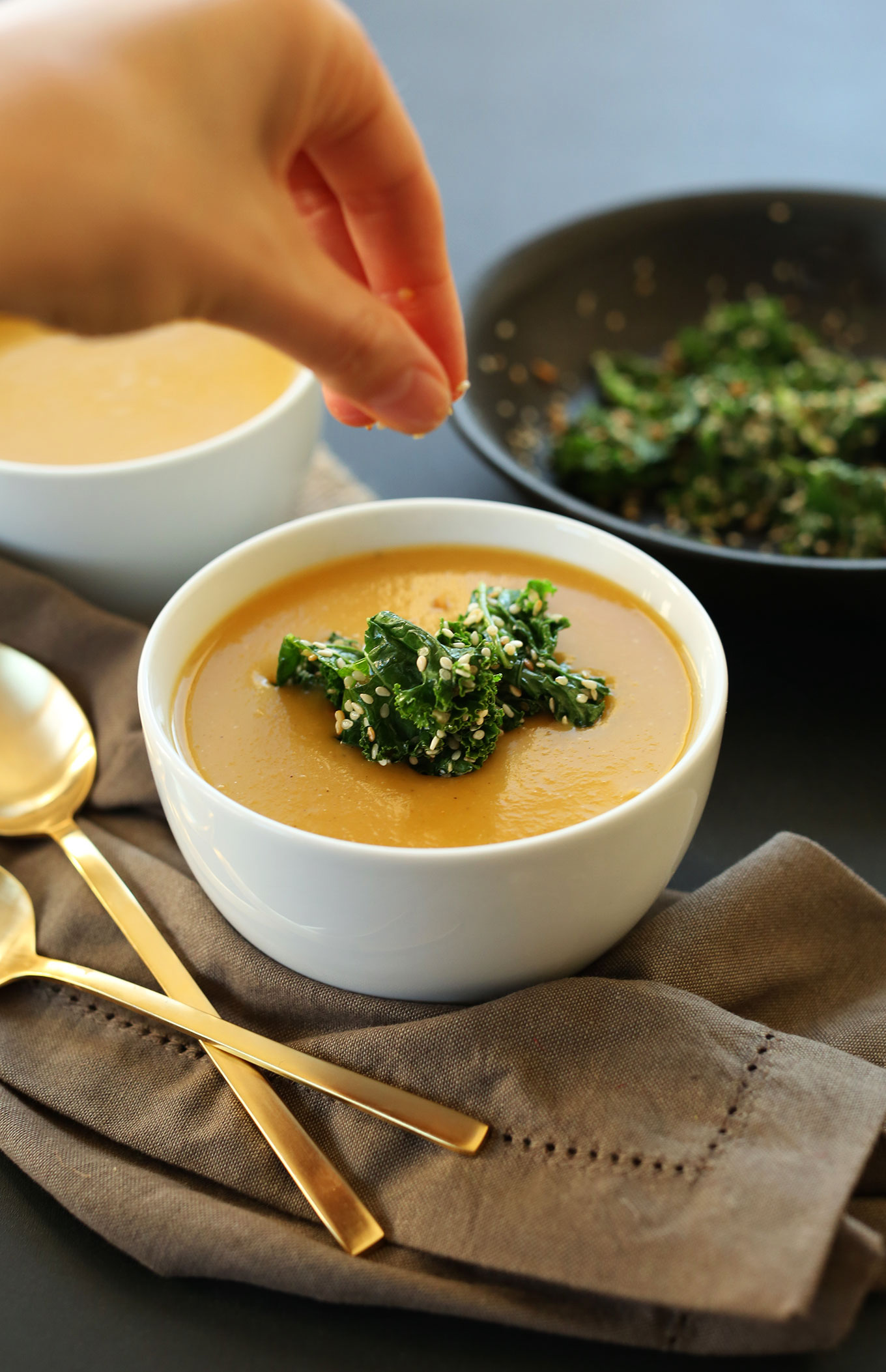 3. Creamy Crunchy Pepitas Pumpkin Soup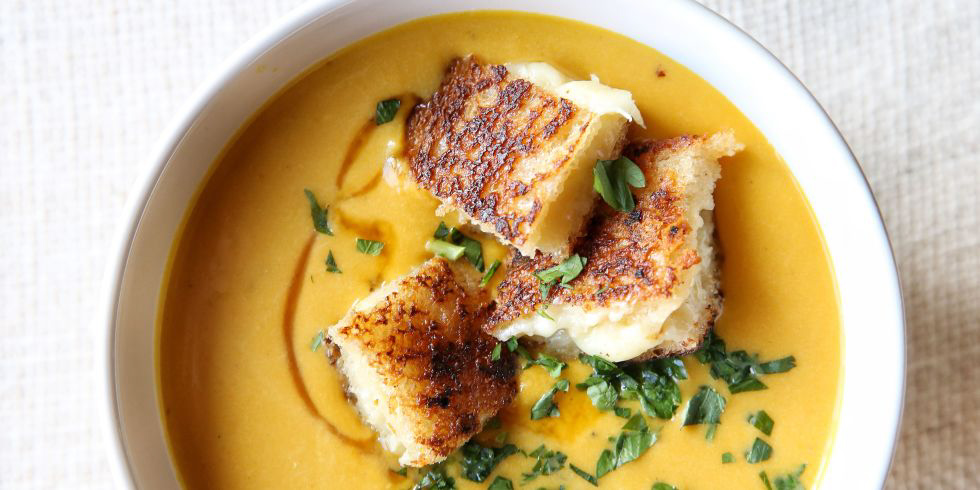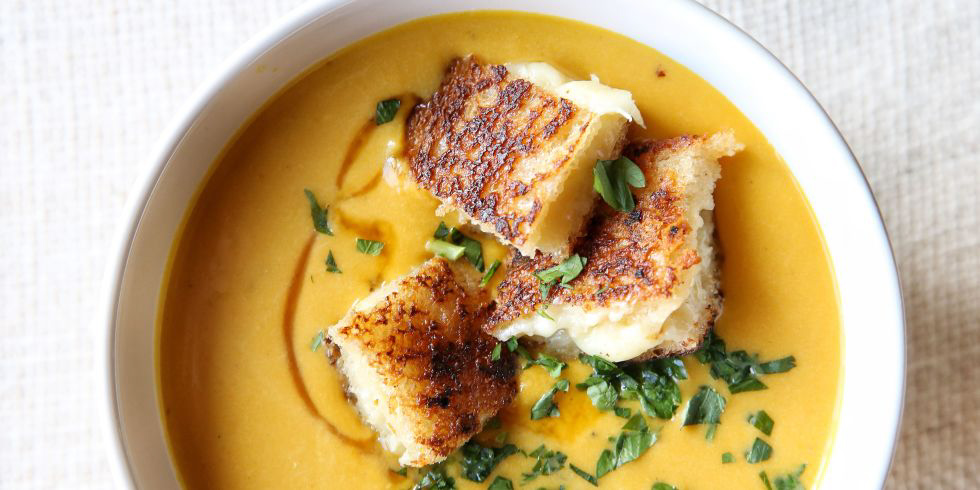 4. Baked Garlic Pumpkin Soup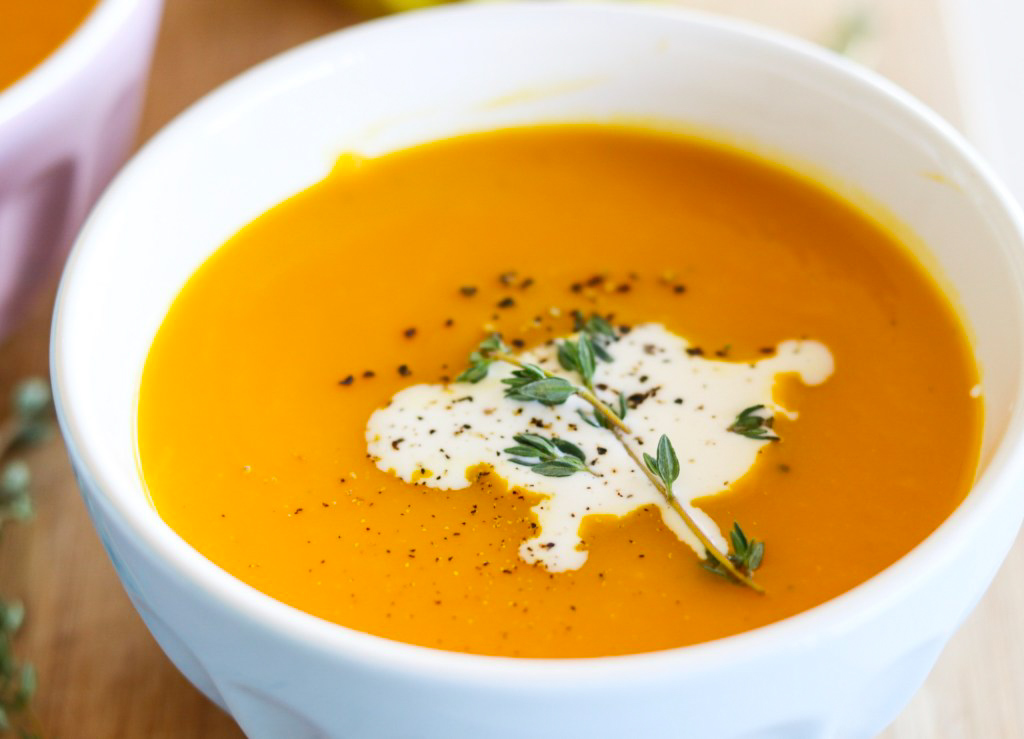 Related: Pumpkin Pancakes and Pumpkin Thanksgiving Ideas
5. Maple Syrup Creamy Pumpkin Soup
thepioneerwoman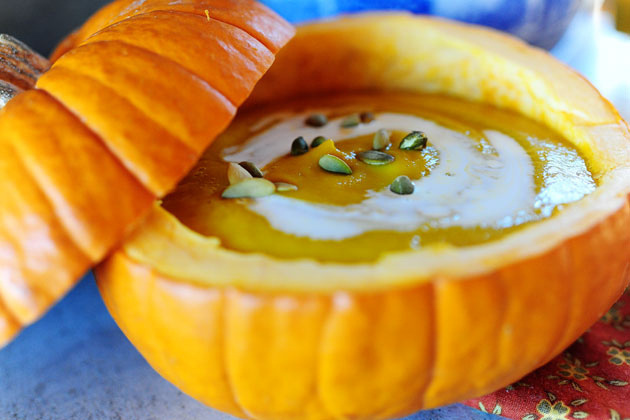 6. Spicy Pumpkin Soup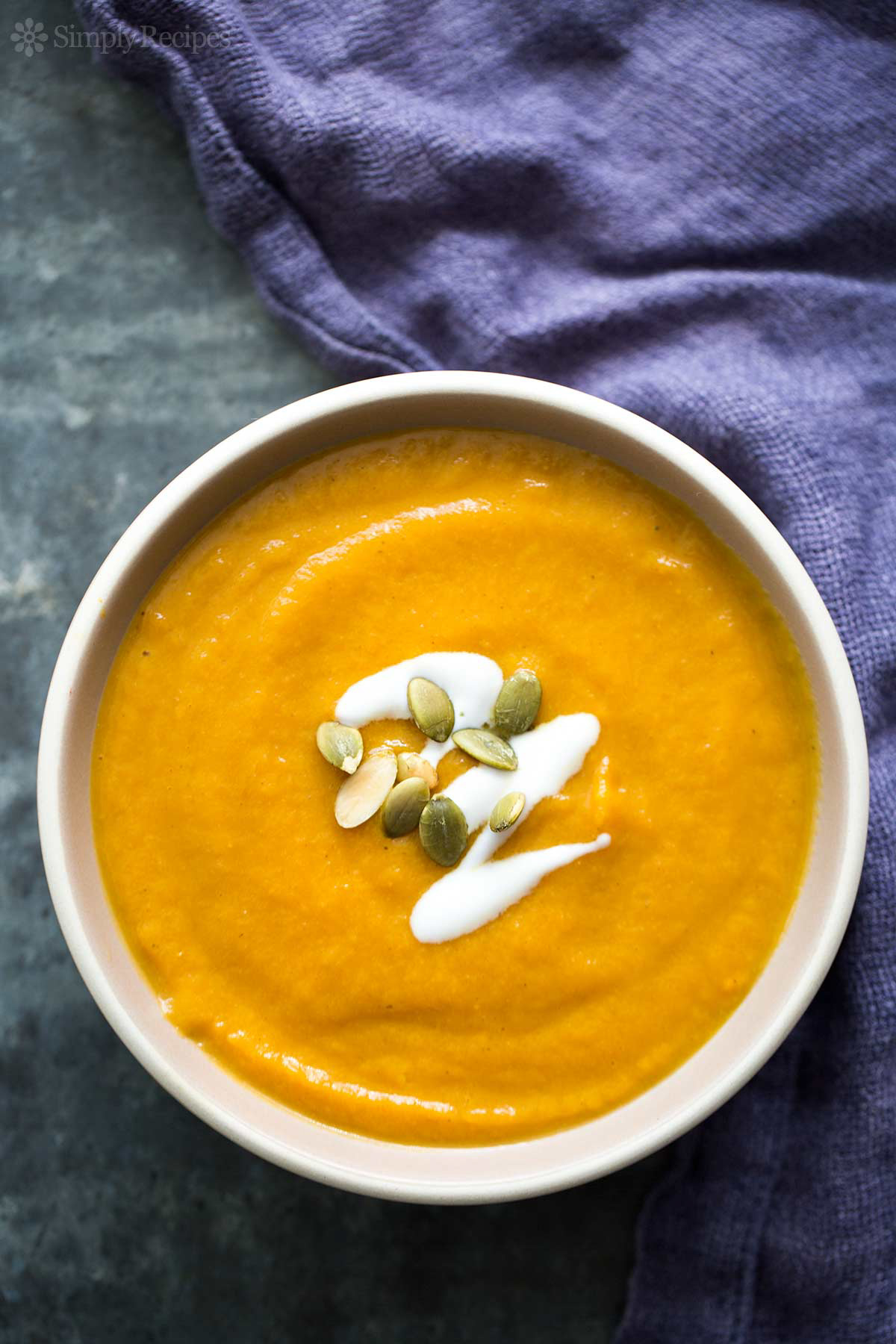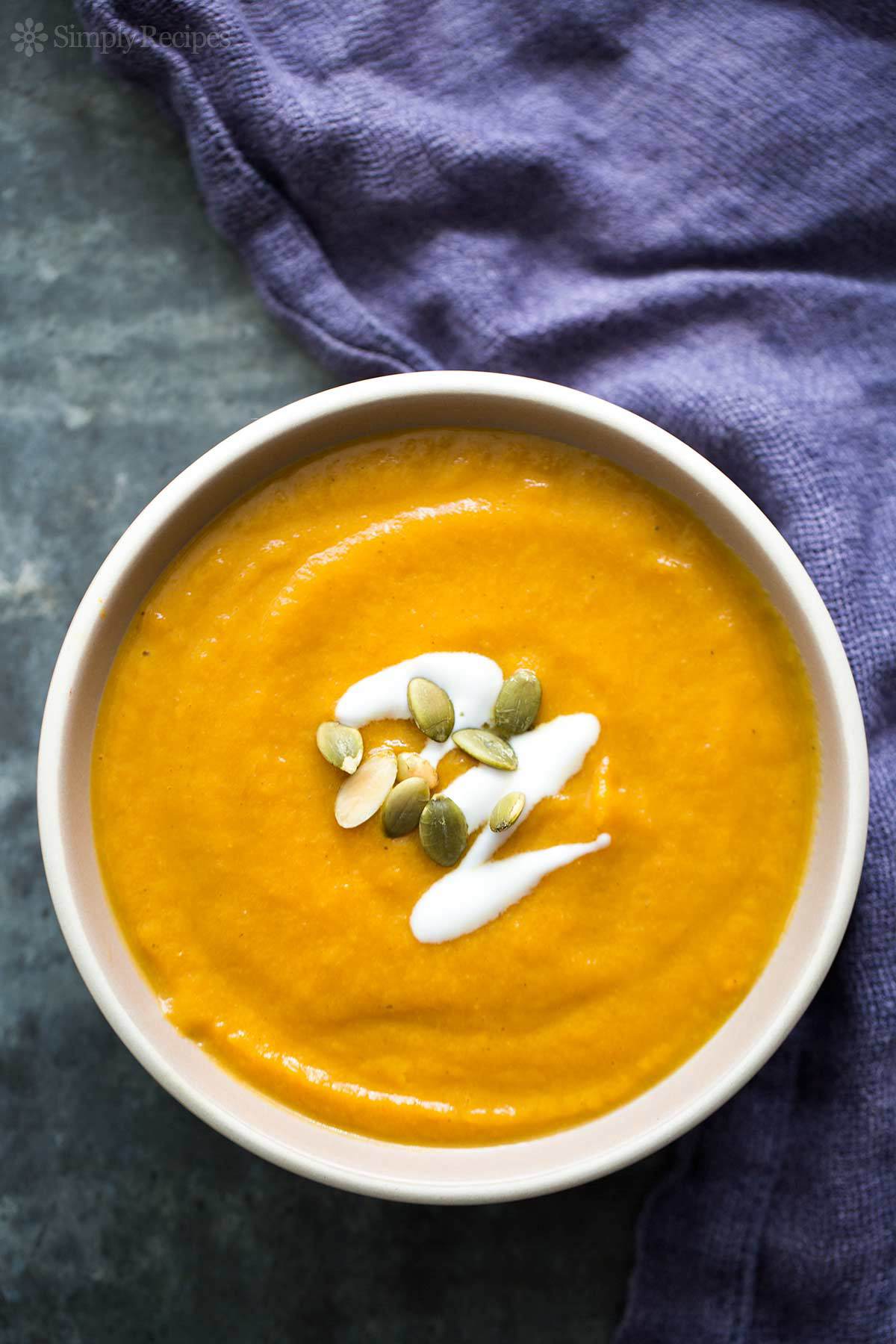 7. Old and Classic Pumpkin Soup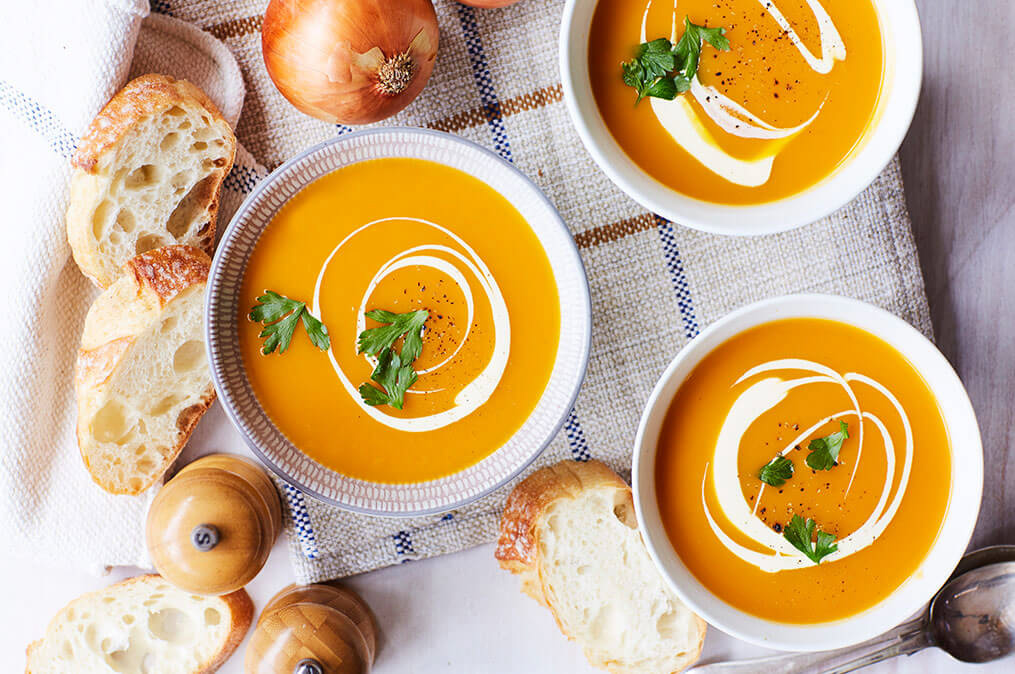 8. Crunchy Grilled Croutons Pumpkin Soup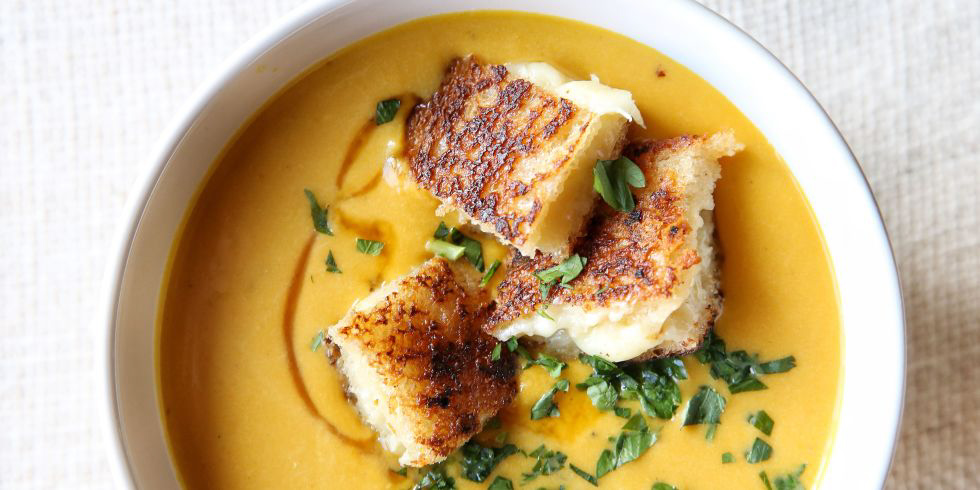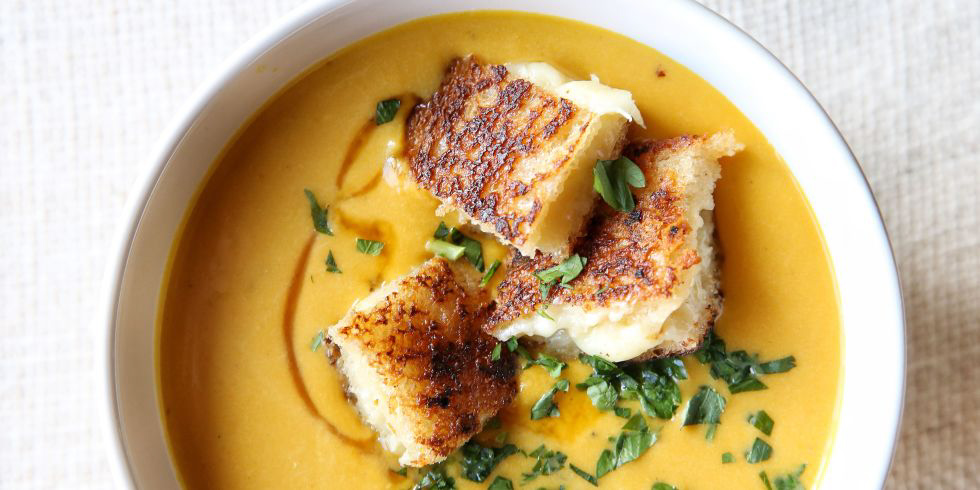 9. Spiced Roasted Pumpkin Soup with Crunchy Walnuts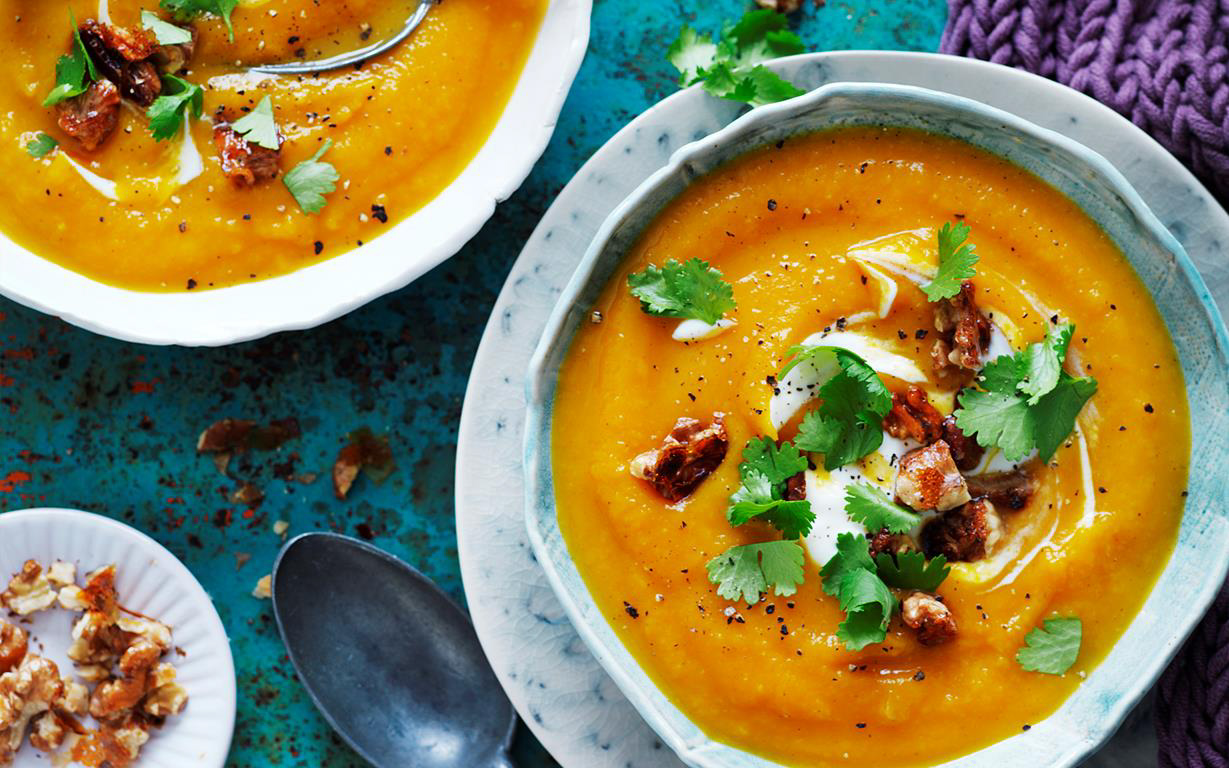 10. Spice and Nice Pumpkin Soup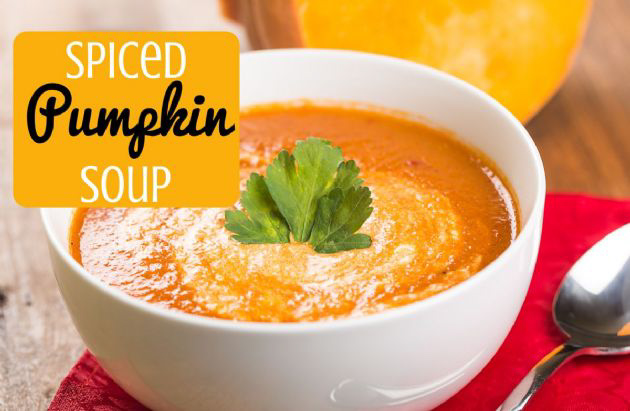 11. Thyme Garnished Brown Butter Pumpkin Soup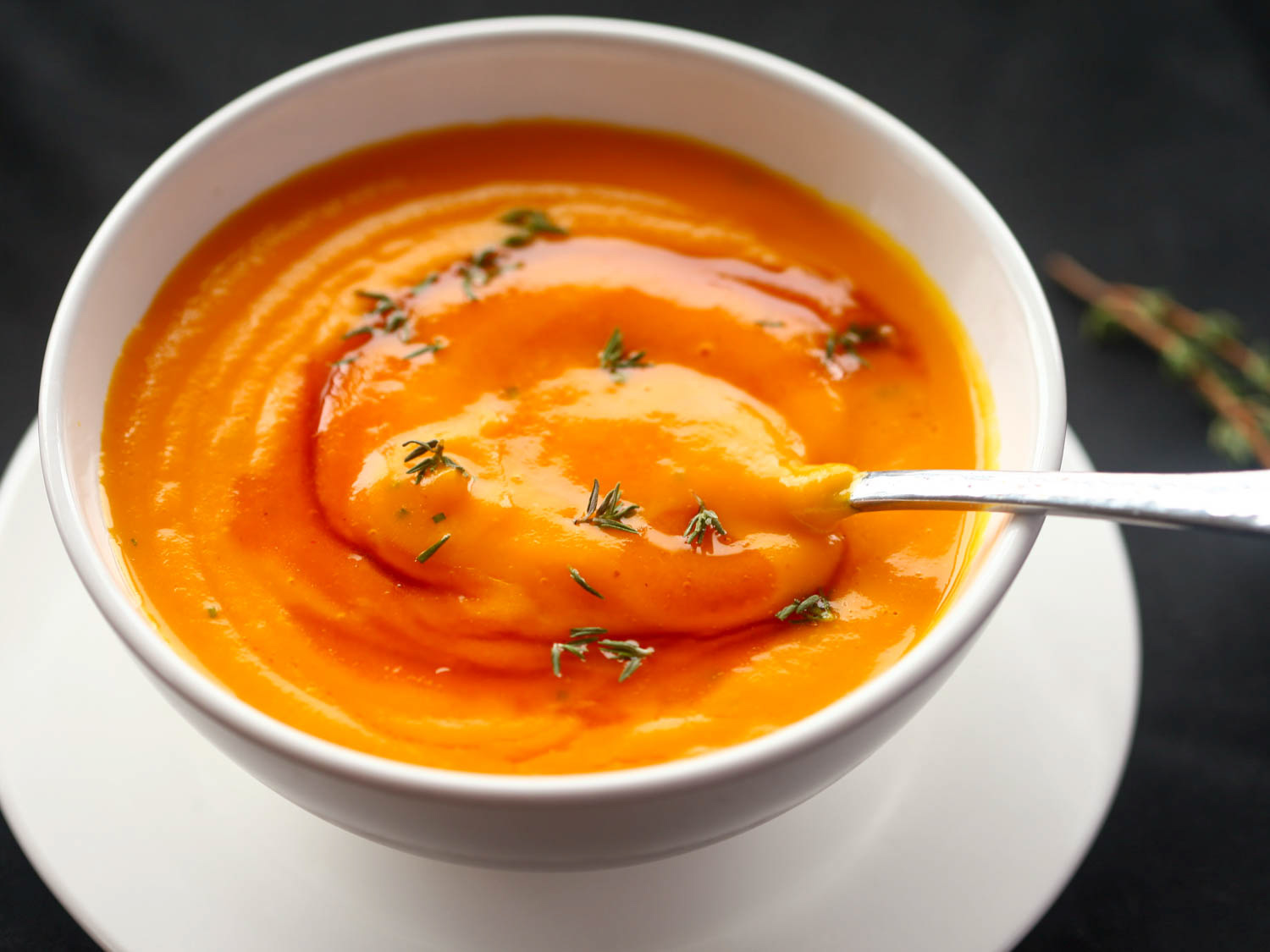 12. Mexican Style Chorizo Pumpkin Soup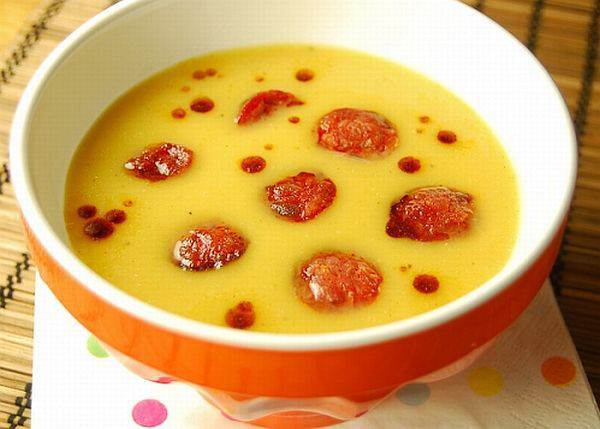 14. Indian Crockpot Chilli Pumpkin Soup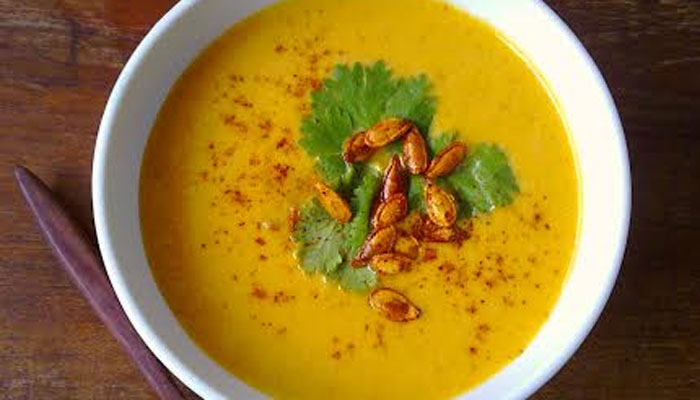 15. Sweet Coconut Pumpkin Soup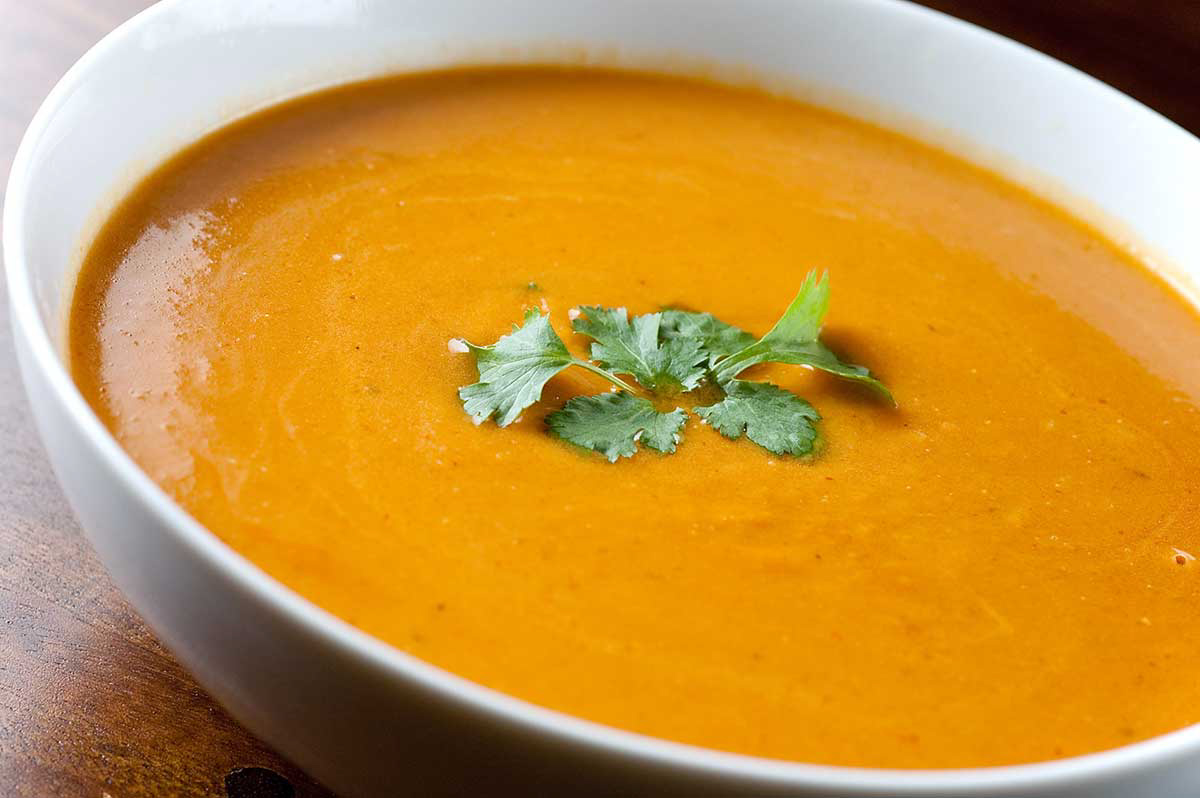 16.Thailand Prawns Pumpkin Soup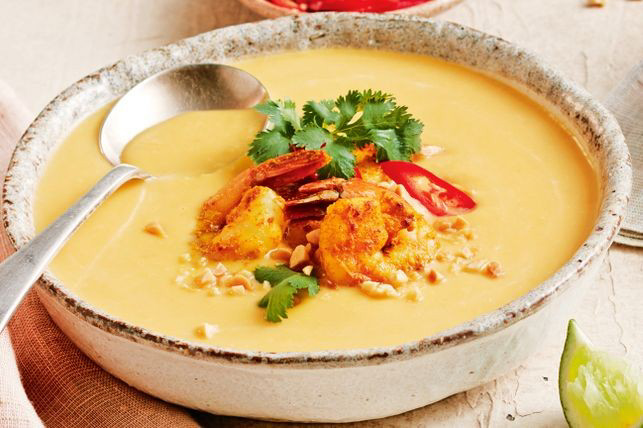 17. Korean Rice Dumpling Pumpkin Soup
The kitchn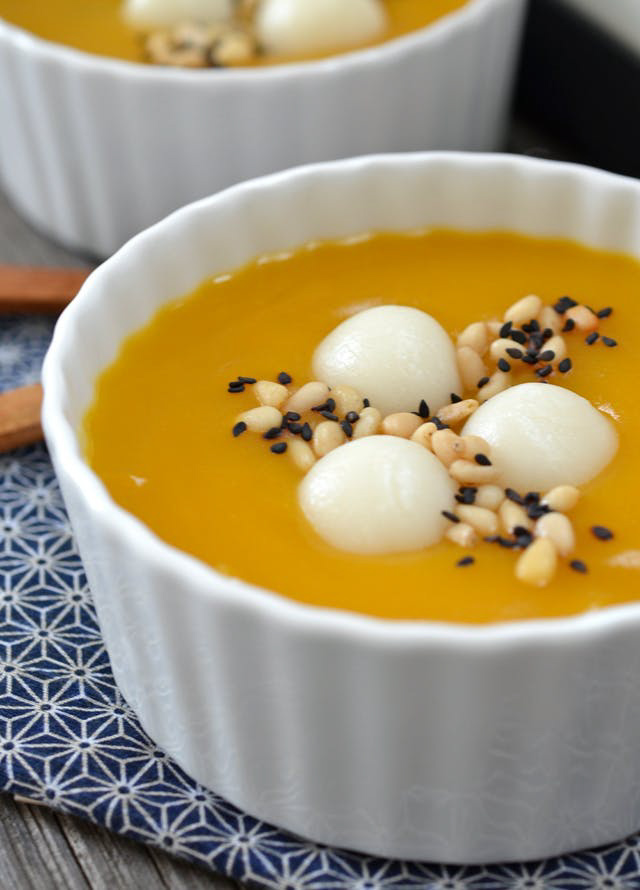 18. Apple Pumpkin Soup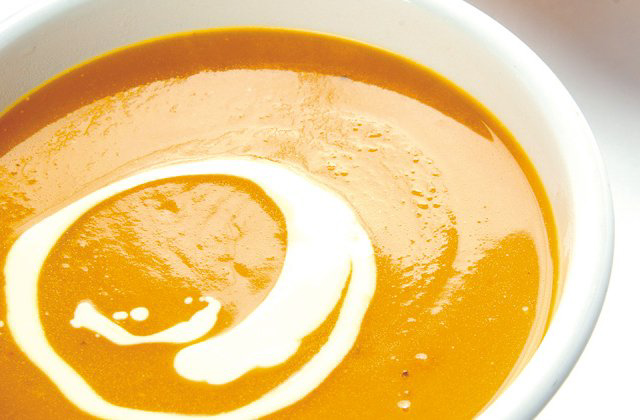 Sharing is Caring:

Pumpkin Soup Recipes