Bottle caps are one of the simplest components to use as a craft material, as you don't need to cut or bend it, just assemble them into your desired shape and stick them with glue. Thus, this object considered as one of the preferred elements for kids as well as all craft makers, who love to recycle things with their crafting. Here are some beautiful ideas for bottle cap crafts, which not only increase the artistic ability of you but at the same time escalate the beauty of your interior magnificently. Check this out-
Updated
Miniature Bottle Cap Toy Pies

DIY Bottle Cap Christmas Ornaments

Garden Flowers

Bright and Colorful Tray

Bottle Cap Stick-able Pin Cushion

Recycled Plastic Lid Sun Catchers

Bird of Paradise Art

Bottle Cap Bird House Roof

Sequin Bottle Cap Necklace

Bottle Cap Tressure Magnets with Glue Gun

Plastic Lid Wall Art

Glittering Bottle Cap Snowflake

Bottle Cap Fish and Flowers

Bottle Cap Bugs and Flowers

DIY Bottle Cap Crab

Recycled Creative Bottle Cap Crafts
One of the commonest ideas to use these bottle caps is to make artificial flowers into your outdoor planter. You can often see this style in several houses, where people emphasize their ordinary planter with some artificial flower shaped crafting to drag the attention towards that object. To make such thing you just need some differently designed caps and some iron wires along with metal glue. Craft some ropes from those wires, assemble 5 to 6 caps in order of a flower and stick one different designed cap in the middle with glue. Repeat this process to make 3 to 4 flowers and place them on the soil gently.
DIY Bottle Cap Art

Creative Bottle Cap Jewelry

Beautiful mirror Craft out from Recycled Bottlecaps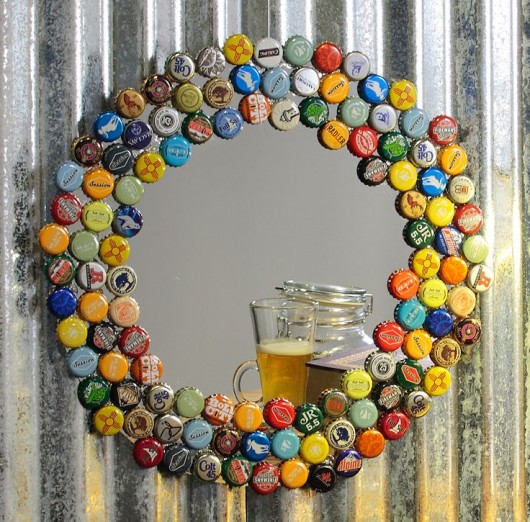 Bottle Cap String Art

Bottle Cap Macaron Ornaments

View Idea
Make Gradient Bottle Cap Cup Coasters

Recycled Crafts Bottle Cap Craft Ideas
If you are making crafts for your kids then miniature table and chair would be a nice pair to craft with this object. You just have to attach some bottle caps in the shapes of chair and table and stick four legs on each item. Old pencil batteries fit best for such a purpose.
Sea Horse with beer bottle caps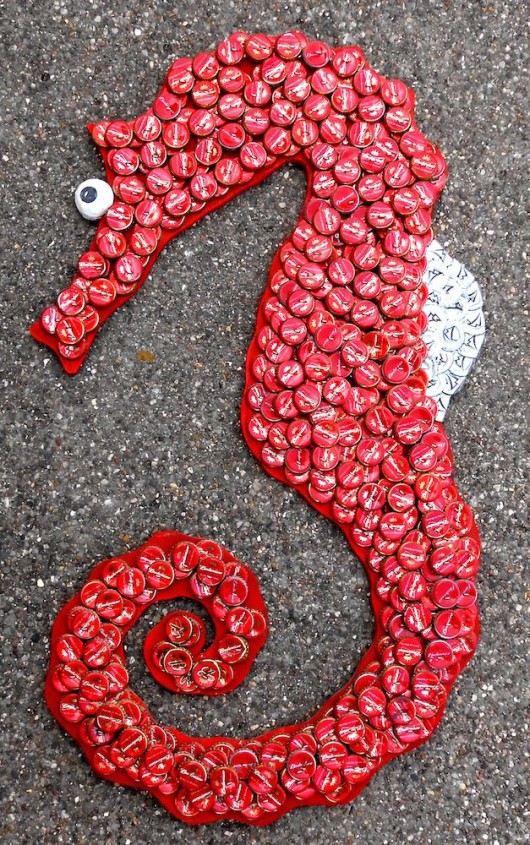 Children feel affection for sea creatures as we all know, and these bottle caps are one superb component to make those types of crafts. Let's make a seahorse with these elements in a few simple steps. At first, draws a structure of that creature over a cardboard apparently, now cut it out and color it with the similar color of your caps. Finally, just stick caps over the entire body from head to tail in order of the shape. You can try this idea with other sea creatures as well, like crabs, Lobsters, snails, tortoises, etc.
Bottle Cap Flowers on a Painted Plastic Bottle Vase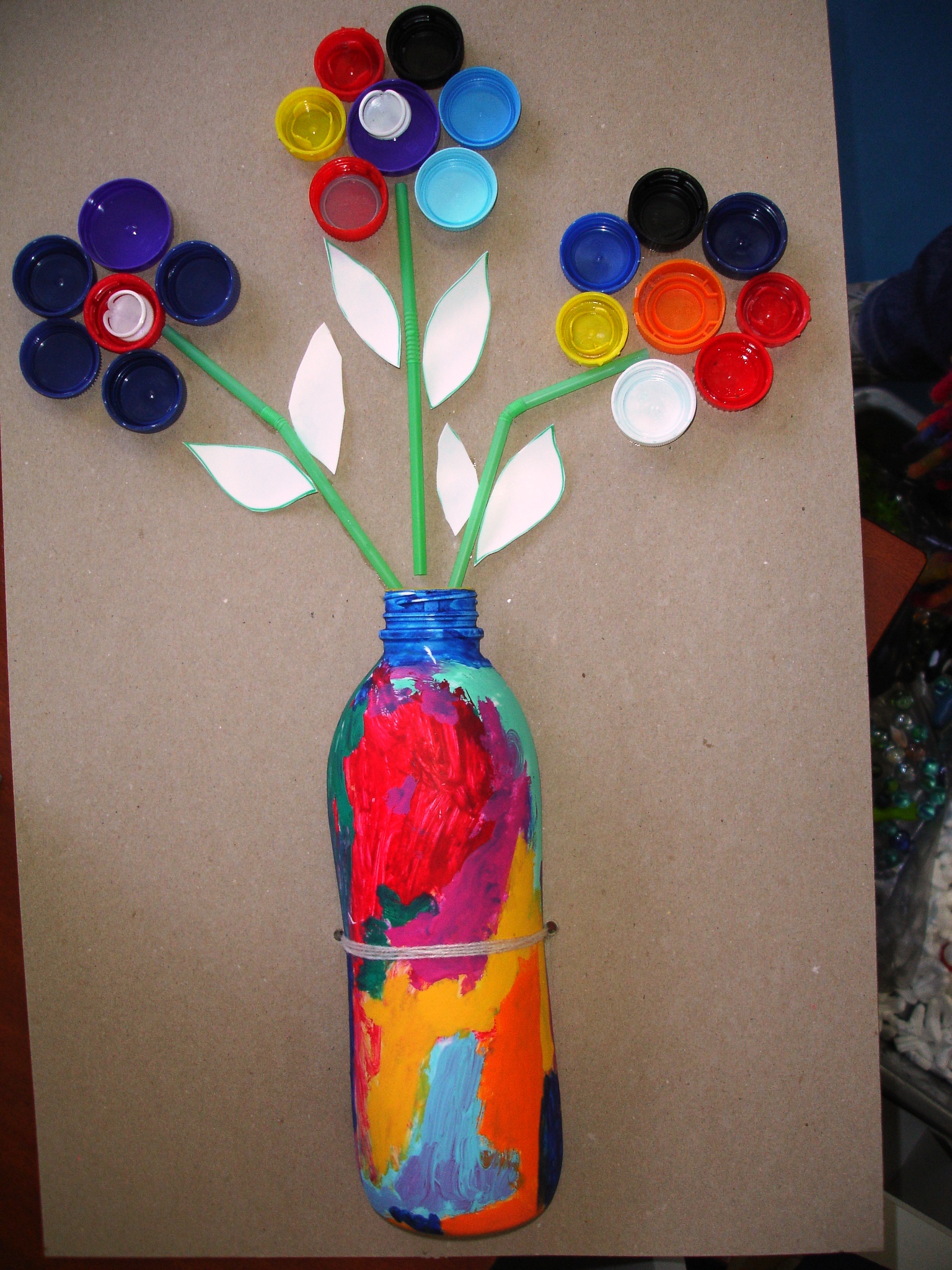 Plastic Lid Monster DIY

Creative Bottle Cap Crafts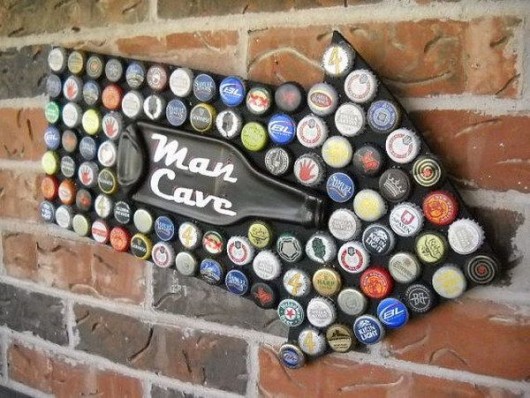 DIY Bottle Cap Coasters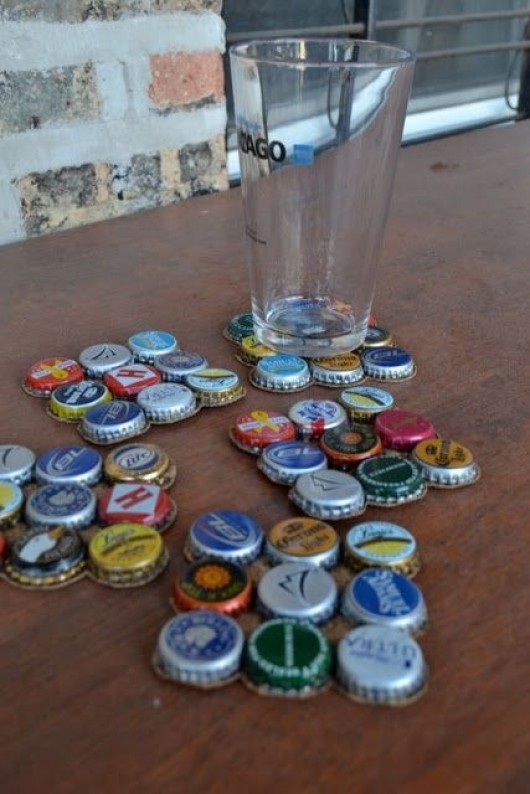 simplysavemn.com
Bottle Cap Flowers Inspiration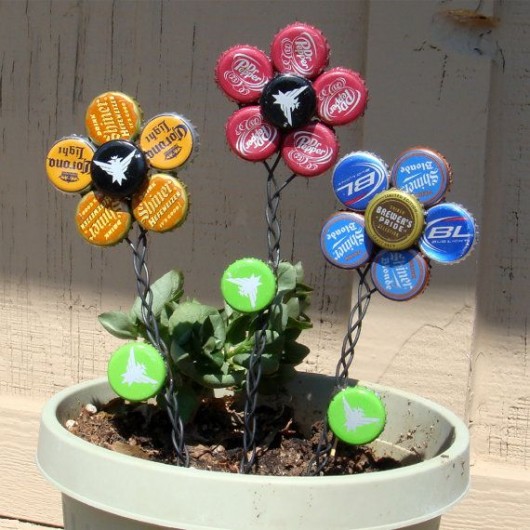 Up cycled Bottle cap craft music shaker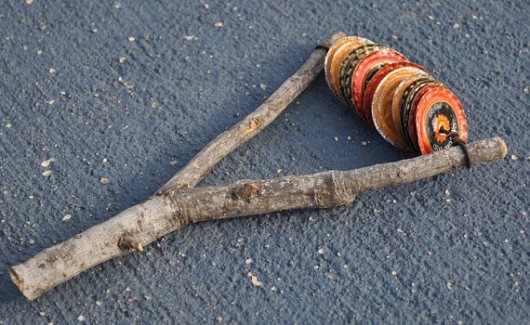 www.etsy.com
Bottle cap turtles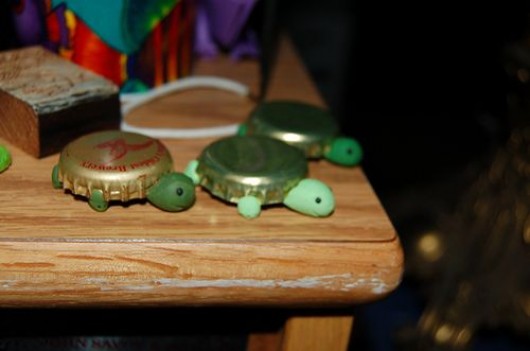 beerbottlecapcraftsayq.wordpress.com
Bottle Cap Projects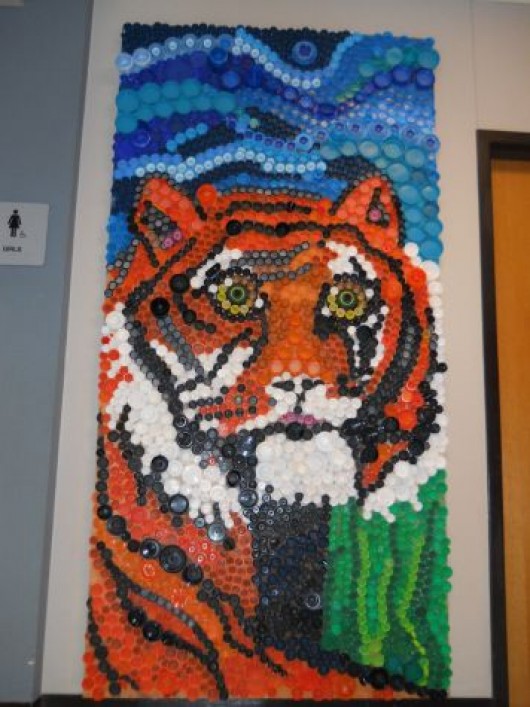 mrseukensartmooseum.wordpress.com
Bottle Cap Wind Chime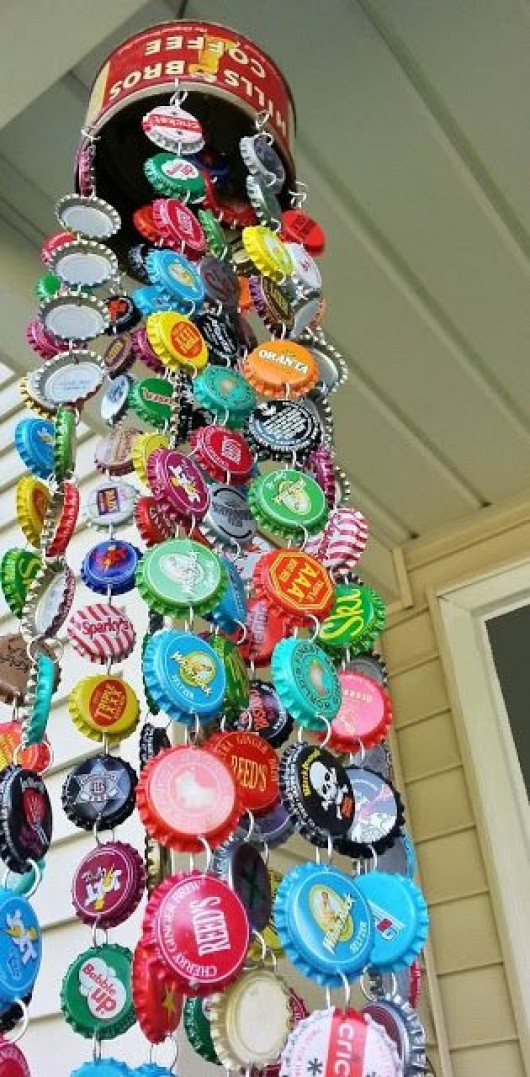 Some talented people you these products as their working projects too on some abstract arts, like making some kinds of images with multi-colored bottle caps or landscape over a canvas. But, if you are a beginner then, try to start with a simple craft like flowers, Mickey Mouse face or snowman, etc. A plain wind chime would be a brilliant idea to craft with this element, especially for the apprentice.
Bottle Caps Recycle How to make it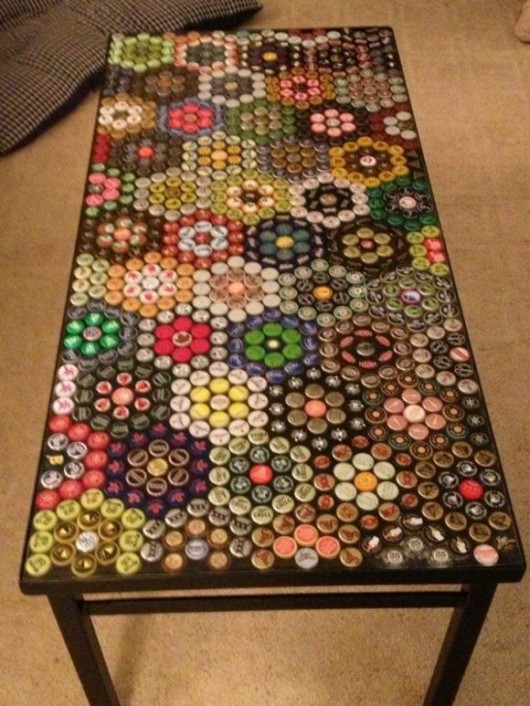 How to Flatten Bottle Caps for Craft use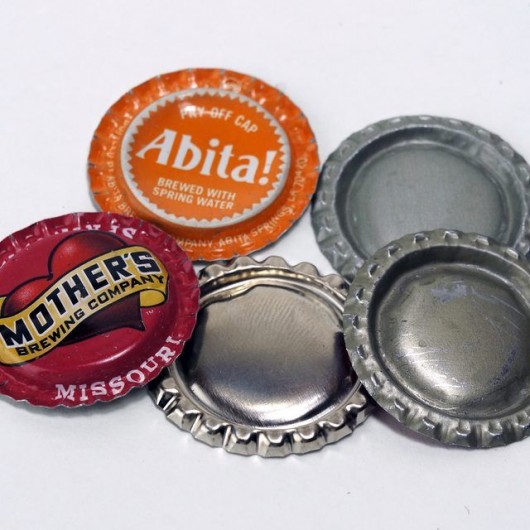 www.ehow.com
Look Bottle-cap Art at Vendetta Portland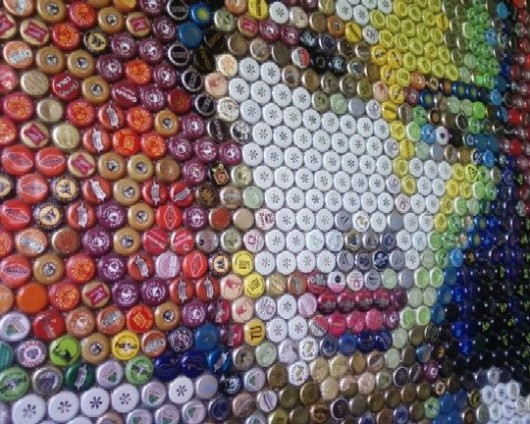 www.apartmenttherapy.com
Bottle cap Snowman Ornament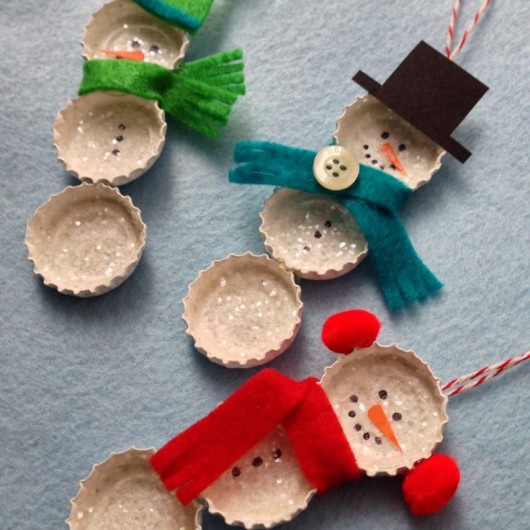 craftylumberjacks.blogspot.com
Another Bottle cap craft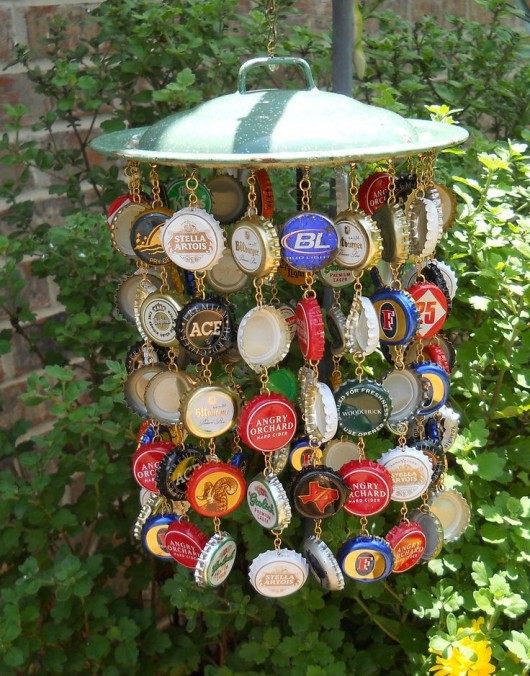 enjoycrafting.com
Snakes from Bottle caps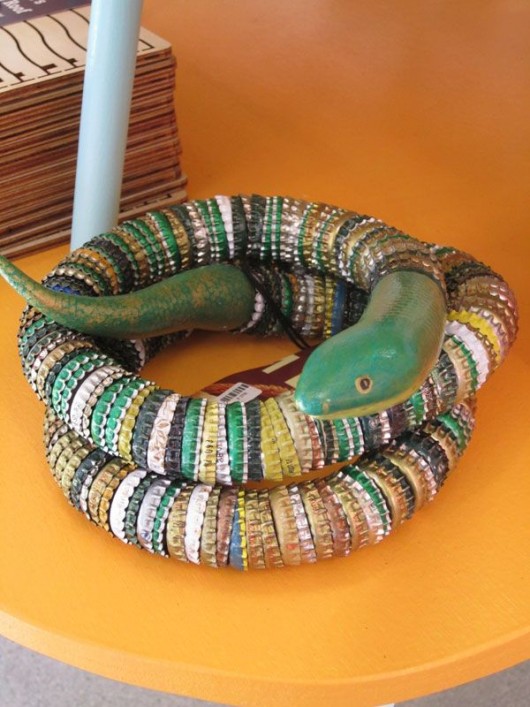 indowncity.com
Craft and Fun ideas with Bottle caps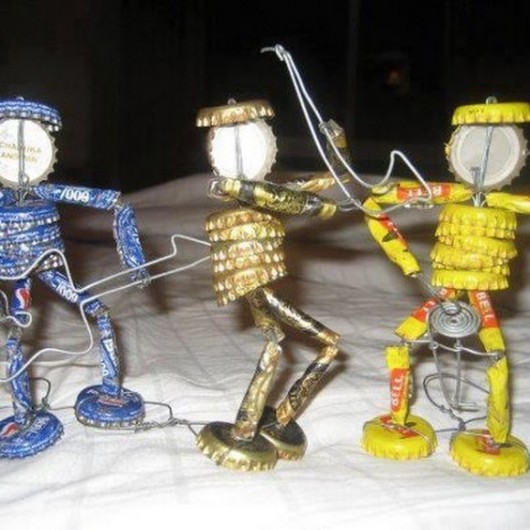 Cool Bottle cap craft Fish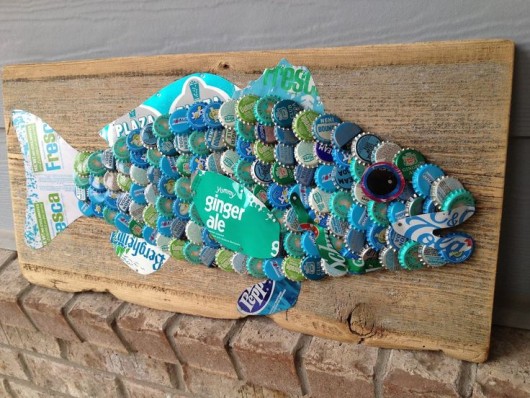 Pin it for later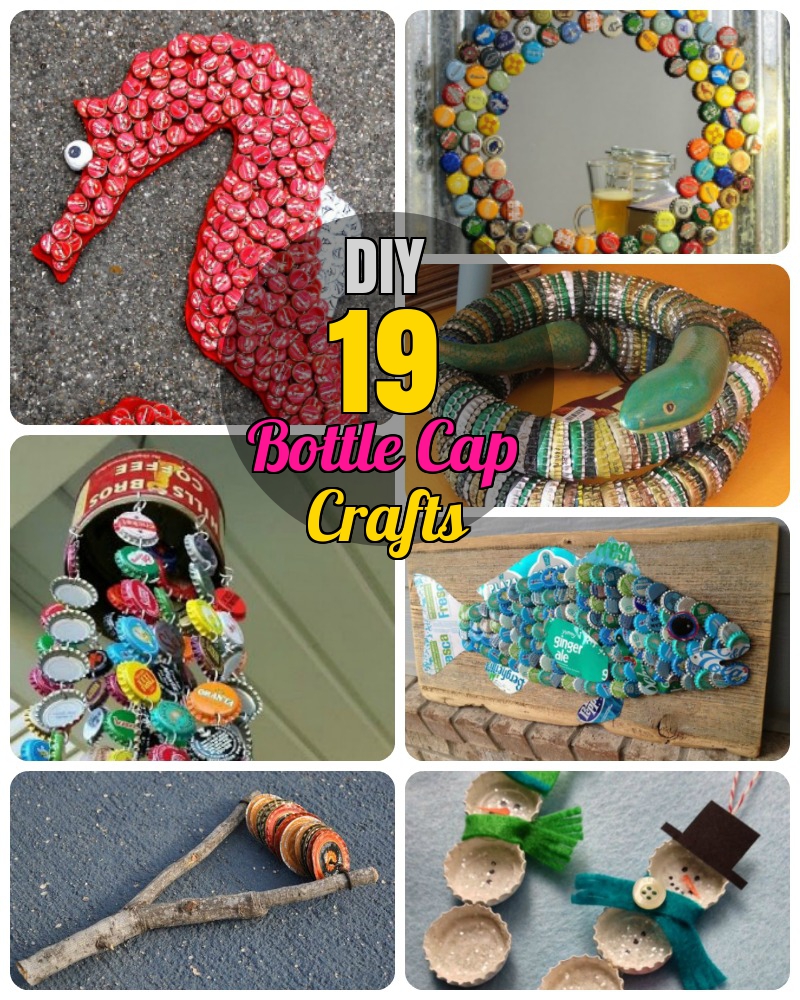 Save