How to Make Zucchini Bread:
Zucchini bread is a complete dish in itself, which is tender, delicious, nutritious and easy-to-make in one receptacle. Let's check out how to prepare this effortlessly at your own kitchen-
Ingredients:
2-3 cups all purpose flour
1 tsp salt
1 tsp baking soda
1 tsp baking powder
1 tbsp ground cinnamon
3 eggs
1 cup vegetable oil
2 cups granulated white sugar
3 tsp vanilla extract
2 cups grated zucchini
1 cup chopped walnut
2 mixing bowls
A spatula
And a baking pan.
How to Prepare:
Preheat the oven to 325 degrees temperature and grease the baking pan with oil & a bit of flour slightly.
Now, take flour, baking powder, baking soda and ground cinnamon into a mixing bowl to mix them up.
On the other hand, take the vanilla extract, eggs, and sugar in another mixing bowl.
Beat the egg things repeatedly with a spatula and when you find that they form into a smooth mixture start adding the flour mix into the egg mixture slowly.
Keep moving the spatula while adding the flour mixture into this egg-sugar mix and beat them very well after merging both mixtures smoothly.
Stir grated zucchini and nut pieces into a bowl and then, add them too into this mixture.
After satisfying that all the ingredients are merged up well, pour the batter into your pre-prepared pan and bake it in your preheated oven for 45-60 minutes on proper baking temperature.
After that duration, take the pan out and let it cool down for half an hour in open air.
Finally, once the bread cools down enough, place it on a platter and cut out into desirable slices.
Zucchini Bread Recipes
Chopped Nuts and Raisins Zucchini Bread

Chocolate Zucchini Bread Recipe

Dried Cranberries and Walnuts Zucchini Bread

Classic Zucchini Bread

Fluffy and Yummy Zucchini Bread

Zucchini Bread with Blueberries

Summer Treat Lemon Yogurt Zucchini Bread

Zucchini Bread with Pumpkin

Courtesy: Beth
Tube Pan Grated Zucchini Bread

Orange Zucchini Bread

Gluten Free Dark Chocolate Zucchini Bread

Zucchini Banana Bread Recipe

Love Zucchini: Learn how to grow Zucchini + Zucchini Noodles and Pasta Recipes
Zucchini Bread Muffins and Bread Recipe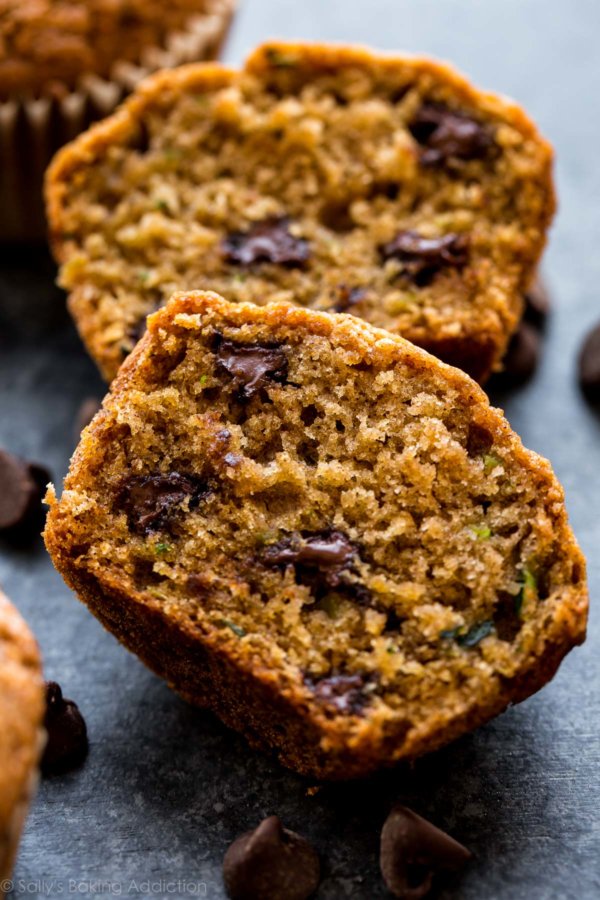 How to Make Chocolate Zucchini Bread

Easy and Classic Zucchini Bread

Easy Step by Step Baking – Zucchini Bread

Chocolate Zucchini Bread ( Step by Step tutorial with pictures)

Vegan Savory Zucchini Bread

Lemony Zucchini Bread