Flower tubs, hanging herbs, parasite plants or small vertical garden seem astonishing in a tiny space of backyard if they are adorned with pallet object. Pallet gardening is an immensely popular category in this contemporary era, which offers us a delightfully convenient garden area in a smaller space with just some simple components, and the most applauding part is that it doesn't require any kind of high maintenance to be so expedient! Here are some wonderful pallet garden ideas to make your backyard more captivating by the appearance. Check this out-
Pallet Vertical Garden
Pallet vertical garden idea is the very first one that immediately occurs in our mind, whenever we talk about a beautiful vertical gardening! To make this pattern garden you need, a pallet that must have a measurement of 25×38 inches, a roll of landscaping paper, sandpaper, staple gun, hammer, nails, potting soil and some succulent plants. At first, cover the back of your pallet thickly with the landscaping paper with the help of your stapler, so that the soil doesn't come out from the pallet. Lay the pallet fat and pour potting soil through slats and pressing them a bit down to leave adequate space to begin planting. After planting all the plants, add more soil to make the base tight for the plants. Now all you need is just give enough water to your plants and let it remain horizontal for 1 to 2 weeks, as that will allows plants to take the root properly.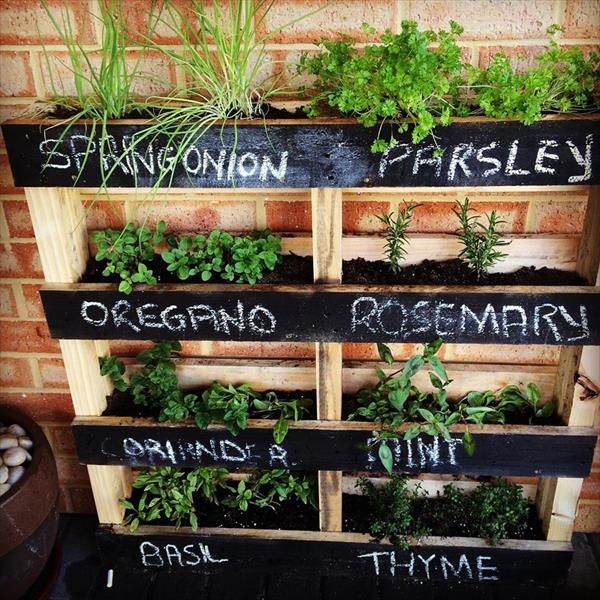 Pallet garden Bed
Pallet garden bed is another magnificent idea to use a pallet in your garden area. For this kind of gardening, you need to use a vast pallet structure along with a thick landscaping paper. The planting process is quite similar in such category but, all you need is just keep your pallet in a parallel manner forever, that's why it's called pallet garden bed!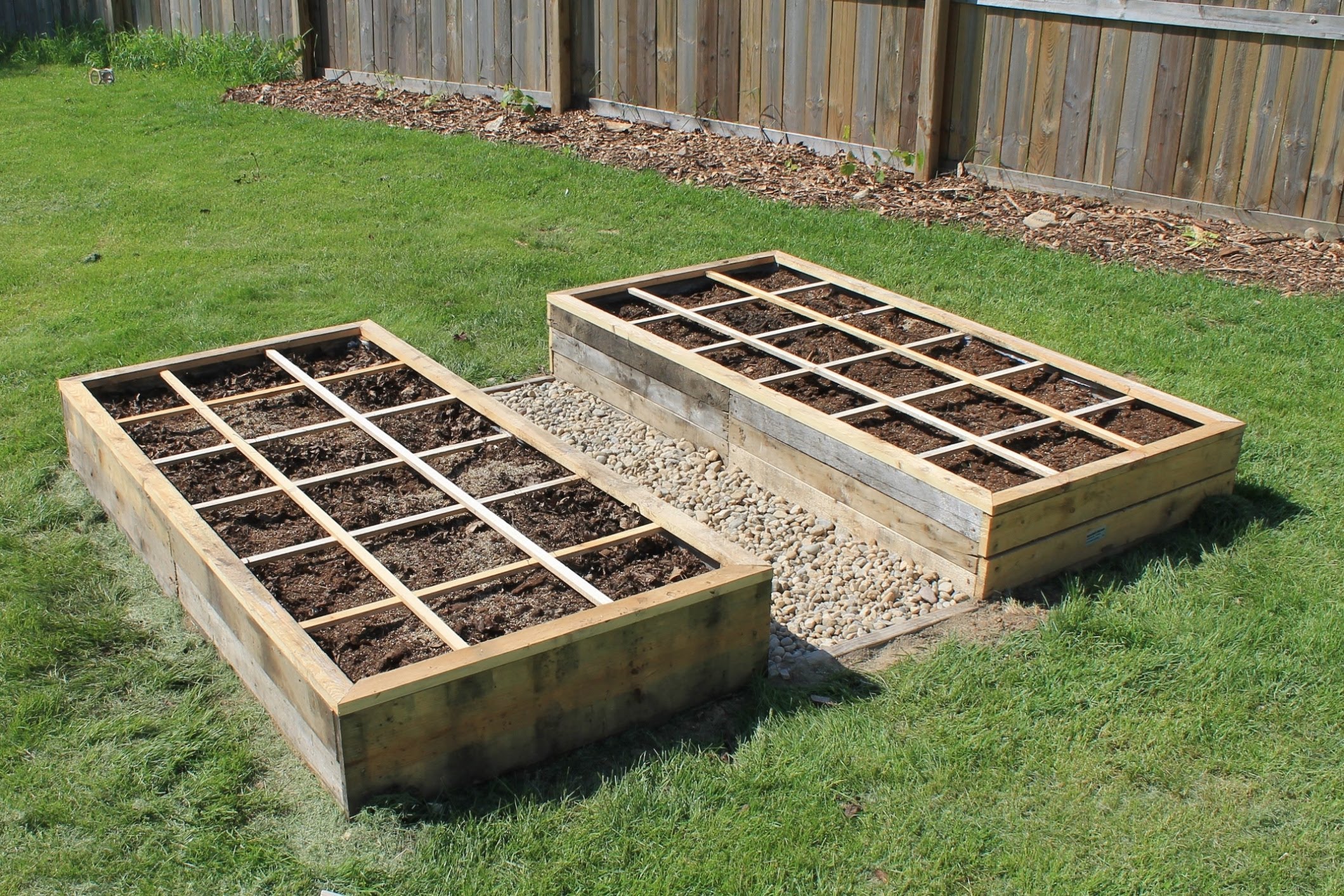 Pallet Garden Fence
Pallet garden fence is one object that can add an extra touch to your garden area instantly! Commercial fencings may resemble great on your backyards but, these items definitely demand a high price for the each segment, right? So make some simple fences by recycling your old pallets and see how beautiful and organize your garden actually could look! Just pull apart the pallets first by cutting them into the fence shape, before posting them into the ground. To solve the space shortage, some people use these fences as the plant holders too and could make planter topped fence with these pallets through some thick room into the every single part of the fence!
Pallet Garden Furniture
These pallets are so functional that you can even make some furniture too from these materials, like table or bench or chair, etc. All you need is just some deck screws, carriage and some wooden glue along with the pallets. You can craft garden armchair as well by using two pallets along with a cable drum! Used pallets could make great bench and table for your open garden area.
Pallet Herb Garden Ideas and planters
Planters are the best object for your garden areas which could make your garden remarkably organized in an effortless way and pallet made planters are probably the best objects for such decoration of your backyard! You can craft free standing pallet herb garden or garden frames or raised beds planters or planter boxes with such pallets that basically looks excellent if used as a parallel planter rather than a vertical planter. You can craft planter as per your choice but, make sure that it suits your garden area and doesn't flaunt dense or packed with plants and huge planters!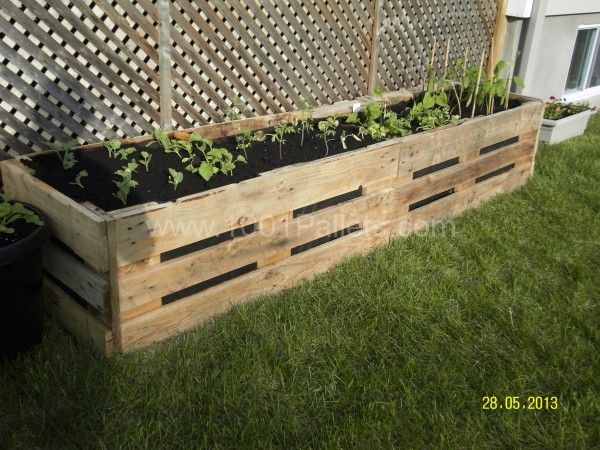 Save