Lamp shade eternally beautifies our house with a simple, yet classy glance that doesn't require too much of space to set as well. Women seem always eager to decorate their interior with some elegant objects that must come at an affordable price too! So, what about a DIY lamp shade that will be made with some recycle things in a few simple steps? Lam shades are that kind of element, which can change the whole appearance of a room with its single existence, whether it hangs in your dining area or your bedroom! Well, let's watch out these incredibly striking DIY lamp shade ideas, which you can craft effortlessly with some homely appliances. Check this out-
Unusual and Create Lamp Shade

Golden Stars Cardboard Lampshades
DIY Lampshade Tutorial using a Sweater

Do It Yourself Lampshade

Pallets made hanger lights are one of the easiest item in this list which you can make with some pallet sticks along with a basket, some glue and a chain! Use the basket as a base and attach those pallets over your basket lengthwise. After drying it out hang the shade in a reverse way with the help of that chain and set your bulb or LED light on the holder. But don't forget to make a hole in the middle of you basket before starting all these craftings, as that hole will help you to set the holder on your DIY hanger light!
 DIY Lighting Ideas Homemade Lamp shades

How to make string pendant lamps

String pendant lamp is another wonderful pattern as a DIY lamp shade. To make this item, you need, an inflatable ball or balloon, marker, a ball of string and yarn and white glue along with some corn starch. At first, mark a deep circle at the end of your ball or balloon. Take a container and mix some white glue with the corn starch and make a gluey mixture brush it over your balloon. Now take the yarn and wrap the balloon haphazardly in a criss-cross pattern then, let it dry properly. Remember no to cover the circle area while you are wrapping the ball or balloon. After the strings dried up accurately, pull out the balloon and use this string pendant as a trendy lamp shade.
Old Photo Slides Into Beautiful Lamp shade

DIY Paper Lampshade
 DIY Fabric Lamp shade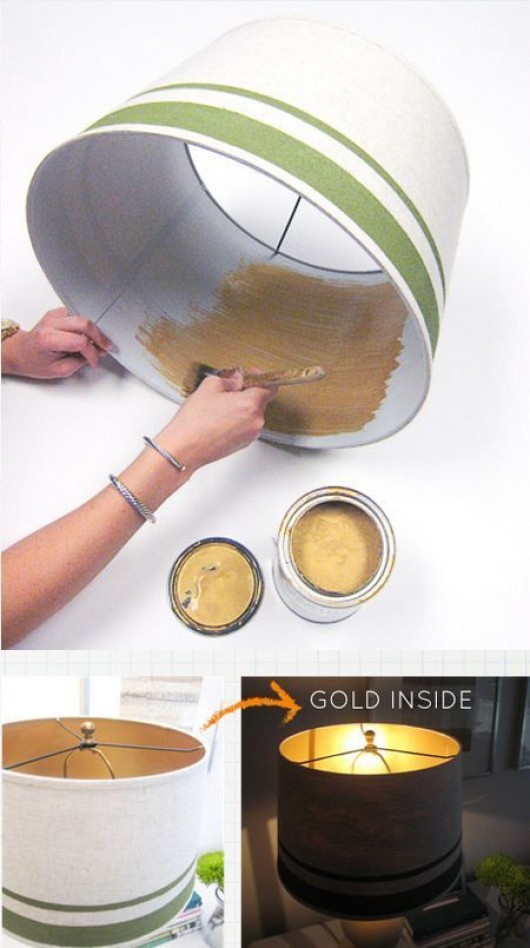 DIY Leaf Lamp Shade from Plastic Bottles

Leaf lamp shade or chandelier is a magnificent attempt in this regards, which resemble extremely graceful on any furnished room or area. To make this item you need, green or yellow colored plastic or cold drinks bottles, scissor, copper wire, heater or soldering iron and a needle.
At first, cut out some plastic pieces in the shape of leafs from unused plastic bottles with the help of a sharp scissor. Assemble some of the pieces as the complete leaves with some strings and make use of soldering iron to curl up the edges of your leaves. Heat a needle to penetrate a hole of each leaf and use thin copper wire as the stem. Finally, cut into pieces your copper wire, insert the wire through the plastic leaves and twist leaf with extra 10 to 15 mm wire at the end, so that you can hang the shade over your lamp or chandelier!
Elegant DIY Lamp Shades

Even Clothespins can be Reused for Lamp Shades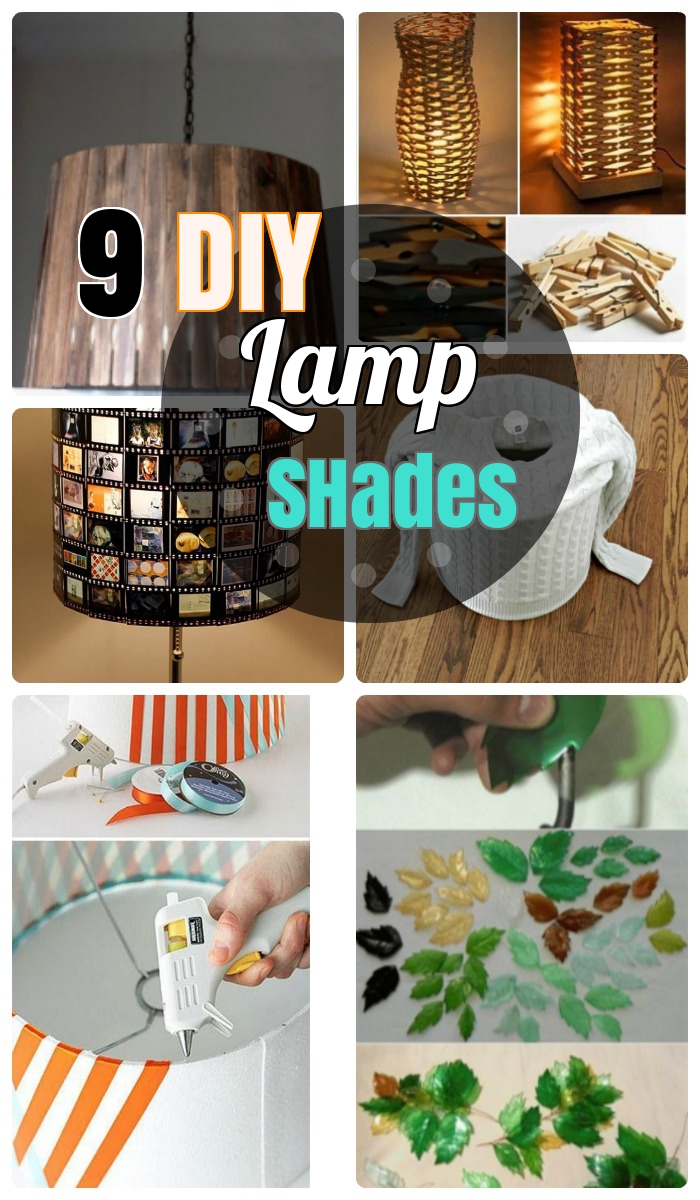 Save