Sharpie Phone Case and More Arts:
Do you know that how a little sharpie work could change your dull phone case into some extremely fashionable art piece! Phone cases usually use to protect our phones from any kind of damages but, these fashion freak epoch has shown us how a trendy phone case could change your style statement entirely with just some chic designs.
Whenever we think of a DIY design for our phone cases, sharpie is the one thing that helps us in this endeavor tremendously. You just need to make some easy and plain designs on the back surface of phone case to make it extremely catchy. Nautical anchor, stud case, photo collage, geometric, glitz cases, map cases, geometric printable templates, etc. are some famous designs for phone case sharpie arts.
You can also apply this sharpie designs on different types of objects like on ceramic bowls, rhinestone necklace, envelops, saddle shoes, lampshades, door knobs, table edging, wallet, wall arts, staples, etc.
Dream Catcher Sharpie Phone Case
mineeh11

Deer Head Golden Glitter Sharpie Phone Case
fashionmoksha.com

July 4th – Patriotic Day Themed Sharpie Phone Case

Clear Phone Case into Sharpie Case
lorrieeverittstudio

Lace Design Sharpie Iphone Case
theaveragemess

Rainbow Colors DIY Sharpie Phone Case for teens

Simple Hand Drawn Sharpie Phone Case

Tribal Style Sharpie Phone Case Prints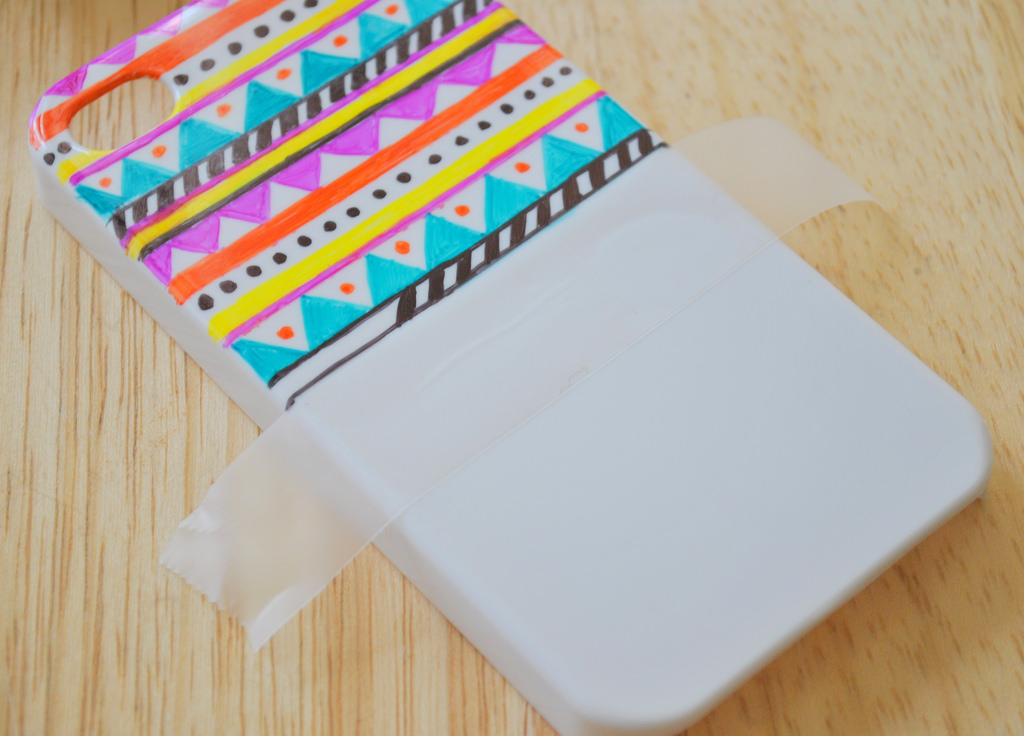 You may also be interested

Custom DIY phone case with sharpie

How get Sharpie Out of Clothes- Sharpie Removal:
Though sharpie always brings some nice artistic resemblance to our household objects, yet, this marker gives a little trouble when unwillingly provide a stain on our draperies. Because it is quite difficult to get rid of such stubborn markers from our dresses, once they get stuck on clothes.
But, you can remove those marks from your clothes effortlessly if you know the right product to use! To do so in a hassle-free manner, take some alcohol and rub it on the place of sharpie marks, keep rubbing it until you see that color fading itself slowly. Place a paper towel underneath the stain and you will get a mark-free cloth soon.
Applying liquid hand dishwashing detergent along with one tbsp of vinegar would be another easy way to get rid of the stain of permanent marker from your outfit.