Crochet is a kind of material that is made from interlocking loops of yarns or thread or strands. People use to apply this material to make animal crafts with simple and easy way. The little crochet animals not only effortless to make but, they at the same flaunt super cute and trendy, especially if you furnish then on the shelf of our kid's room! Here are some DIY animal crochet crafts to entertain your kids that you can simply make at your home. Check this out-
Updated on November 2018
Cute Owl Crochet Animal Pattern

View pattern
Amigurumi Crochet Cat Free Pattern

Crochet Giraffe

Crochet Koala

Teddy Bear Amigurumi Free Pattern Animal Crochet

Cute Little Crochet Animal -Amigurumi Monkey

Cute Monkey with a Hat

Free Pattern Animal Crochet Ratte Giraffe for Babies

View pattern
Cute Baby Pig Pattern

Horse Amigurumi Pattern

View pattern
DIY Bunny

View Pattern
Brush Crochet Animals – Puppy Tutorial

Free Turtle Pattern

Christmas Holiday Deer

Sleeping Teddy Bear Poly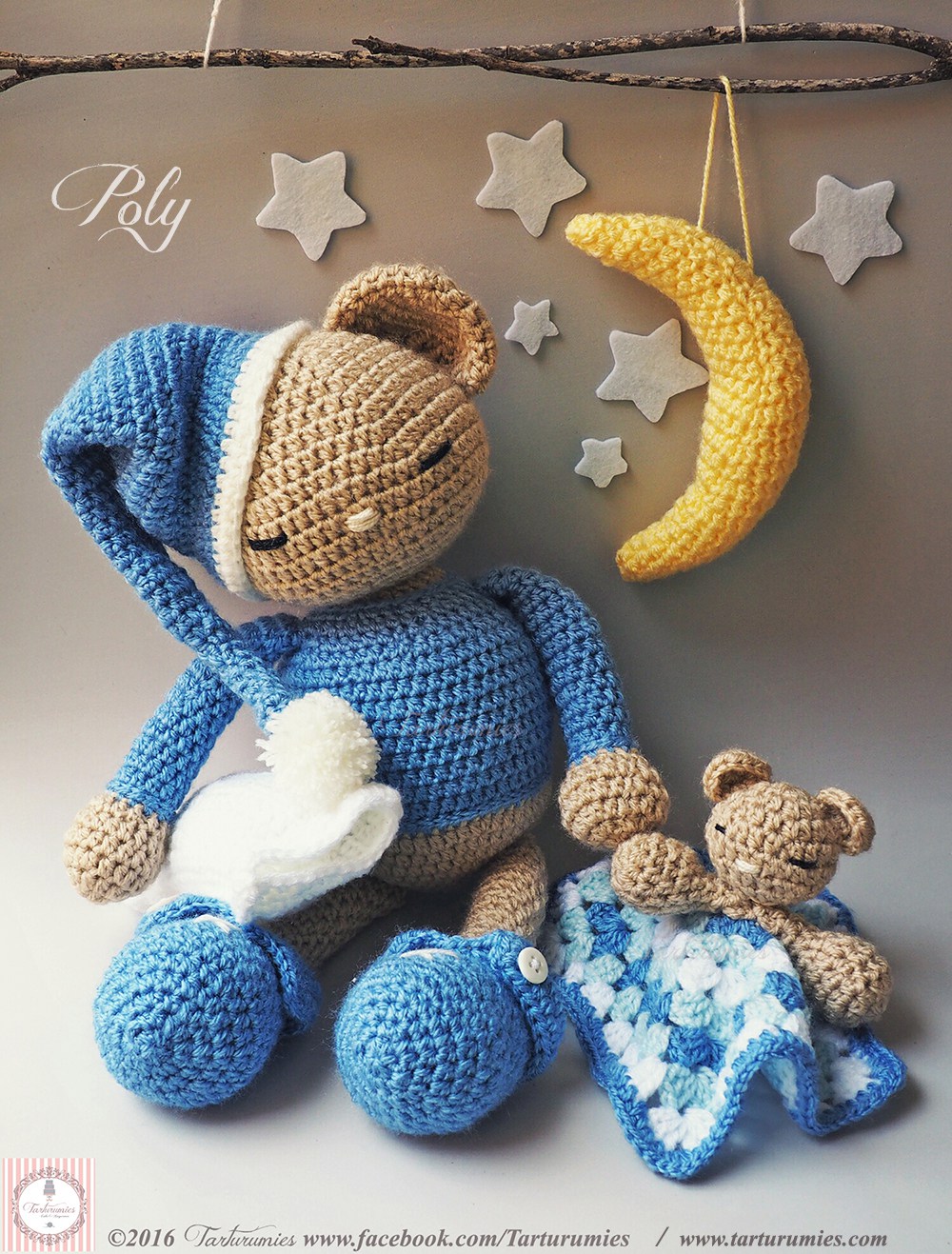 Unicorn Animal Crochet idea

If you have a baby girl, then you are well aware from the craze of a fantasy world, right! So, why don't you craft a magical creature to astonish your little princess in a constructive way? To make this item you need some different colored yarns, 12 mm safety eyes, size H hooks, fiberfill suffering, one needle, and a scissor along with a stitch marker.
At first, make the crochet sculpture of an animal in the shape of a donkey in a light colored yarn with one single horn and two little ears over the head. Then fill each part of the body with soft fillings and stitch tightly. Now complete the face and head with attaching another colored yarn nose, two yarn ears, and a straight yarn horn, stick those eyes. Now all you need is to make the rainbow colored tail and cuddle with loose yarns and complete your magical toy to indulge your kid. You can even add two crochet made little wings on the back side of your unicorn if you want!
Bookmark Mouse Amigurumi Crochet Animal Pattern

Cute little sleeping Pig

 Cute little Turtle Animal crochet Inspiration

Mini Owl Amigurumi crochet pattern Free Amigurumi Patterns

Tortoise or mini owls are some frequent animals people used to craft for their kids which could be made in the similar processing. Every time, try to make the face of your crochet animals appropriately to make you crafts flawless.
 Horse Amigurumi crochet

Horse amigurumi made of crochet is one more common pattern for those kids who love the pony stories unconditionally. Basically, this kind of horses is made from a bit hard filling to keep the toy stand straightly. If you want to make your crochet horse realistically pretty then, emphasize legs and the mouth portion with some other colored yarns or strands.
Stingray Sea animals crochet
 
If you are a beginner in this field then, try to avoid crafting complicated animals and go for some easy and small creature with your crochet object. Stingray, the snail species from the world of sea or underwater place, is one best item to start making crochet craft with some extremely common ingredients. All you need is just a crochet hook, two-colored yarn balls and two button eyes along with a needle. All you have to do is just make the stingray body first along with the long tail, fill the body with soft cotton filings, and stitch the open part with a needle. Now just attach those eyes one the head portion of your crochet made stingray and let you kids play with this funny underwater toy.
Cute Reindeer

 Moose Crochet idea

Red and Blue Lobster amigurumi pattern

 Chameleon Animal crochet patterns

Adorable reindeer, donkeys, teddy bears or crabs, lobsters, snails, chameleons, etc. are some sorts of animal ideas that you can make with crochet element to amuse your kids.
Brown monkey curtain tie back nursery crochet handmade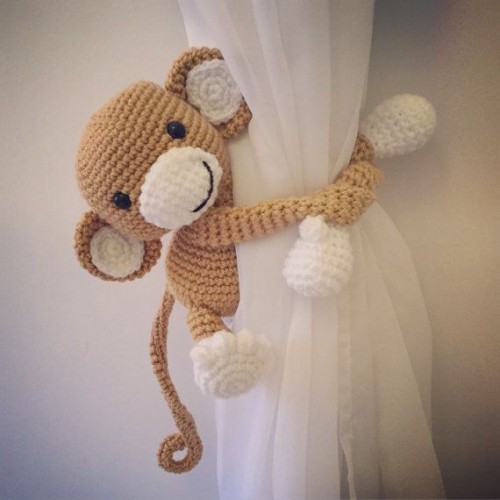 Spirit Animals Penguins seagulls and Hawk Crochet patterns

BABY TURTLE PDF Crochet Pattern

 Bambi Deer Animal Crochet Inspiration

Editors Favorite Cute monkey Crochet pattern

Brown Hedgehog Stuffed Animal Hand Crocheted

Amigurumi Pattern Gordy the Goat

Amigurumi Patterns and Projects Crochet Trends

Amigurumi crochet patterns

 Cute Bee Crochet Pattern

crochet.community
 Elephant Crochet Pattern

Amigurumi Peacock Crochet

Cute Horse Crochet for girls

Owl Amigurumi Free Pattern

 Turtle out from Shell Animal Crochet craft Inspiration

Amigurumi Seahorse Crochet Pattern

 Eyeore Winnie pooh Crochet pattern

 Monsters Inc Mike and Sulley Crochet craft ideas for kids

 Just for Inspiration Cow Bessy Crochet idea

It is not necessary to use these crochet made toys only to furnish your kids' room, sometimes, it may use as some useful components for your house. Monkey curtain ties, penguin or hawk paperweights, little bee wall hangings, frog key holders, etc. are some functional patterns you can apply on your homemade crochet animal crafts. If you are an expert in this field then, try to go for some popular animated cartoon characters with your crochet animal stuff like Winn the Pooh, Mike & Sulley, Bombi, etc.
Pin it for later