Coffee tables or centre tables are one brilliant item to furnish your house in a trendy way. Though these days, you can find thousands of fancy tables in several furniture shops. But, the problem of buying such tables is that they come with a high price tag which sometimes seems not affordable for us! Thus, how about crafting your own coffee tables out of some available items from your own yard or stores? Look, this DIY process always offers us lot more variety than readymade products, and this time it also provides us affordability along with adaptability in patterns! Let us enlighten you thought with some simple yet classy DIY projects about making coffee tables by recycling some products. Check them out-
Pallet Coffee Table:
Making a coffee table using some pallets is probably the commonest thing we do, whenever we think of a DIY coffee table, pallets are the very first thing that instantly strikes in our mind, as pallet pieces are easy-to-access, comes at a cheap price and flexible to turn into any pattern or shape. Let's check out how you can turn these thick wood slices into a fancy coffee table for your room-
Materials You Need:
To craft this type of pallet table, you will need some pallet pieces, saw, hammer, nails, abrasive paper, glaze, coaster wheels, screws, carriage, and bolts or wooden glue.
How to Build:
At first, take a pallet for the top of the coffee table, though a whole pallet piece would be too large for a perfect coffee table, so it would be better if you can saw a pallet in half.
To do so, take a pencil and mark in the middle of a pallet crate and make sure that you are leaving the beam uncut while dividing them in half.
We need the remove the pallet slats from that piece in order to the top of the table as it is so gappy or separated from each other.
Use your hammer to take out the slats from the top of your pallet piece and remove all the rusty nails from each piece.
Once you got all the pallet slats from the other piece, put the picked slats in between the gap of each slat of your pallet that you have chosen for your DIY project.
To set the securely, hammer nails into the slats with the pallet base, and make sure that the top of the pallet seems even after attaching all the slats on it!
Now take another piece of the pallet and use its pieces to make legs of the table.
To do so, again cut out the pallet from the middle after securing the beam.
Then, use slats from this pallet for strengthening or as a holder of all the assembled slats on your 'A' pallet
You just need to cut out only two long pieces of slats lengthwise on the widthwise slats using some nail.
After that, take a piece of abrasive paper to polish a small piece of the slat, wrap it around the piece and use that wrapped piece on each slat to smoothen the outer surface from any kind of spiny place of the pallet.
Now paint the surface with wood stain and cover every single place with one or two color coat from this stain.
Use the same stain on the legs and holders that you have arranged before to join with the top portions.
Make holes on each component where the parts will join each other and use carriage bolts in order to the coffee table make the coffee table durable and fix the parts.
After joining all the parts together, position the caster wheels and fix them with screws.
The entire paint coat is dried out completely place your coffee table on the place you want.
Similar Pallet Tables
Reclaimed wooden pallet coffee table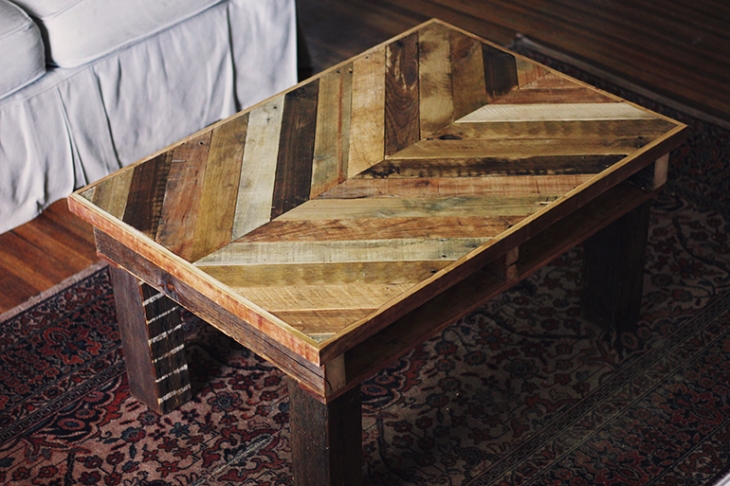 Wooden pallet Dinning Table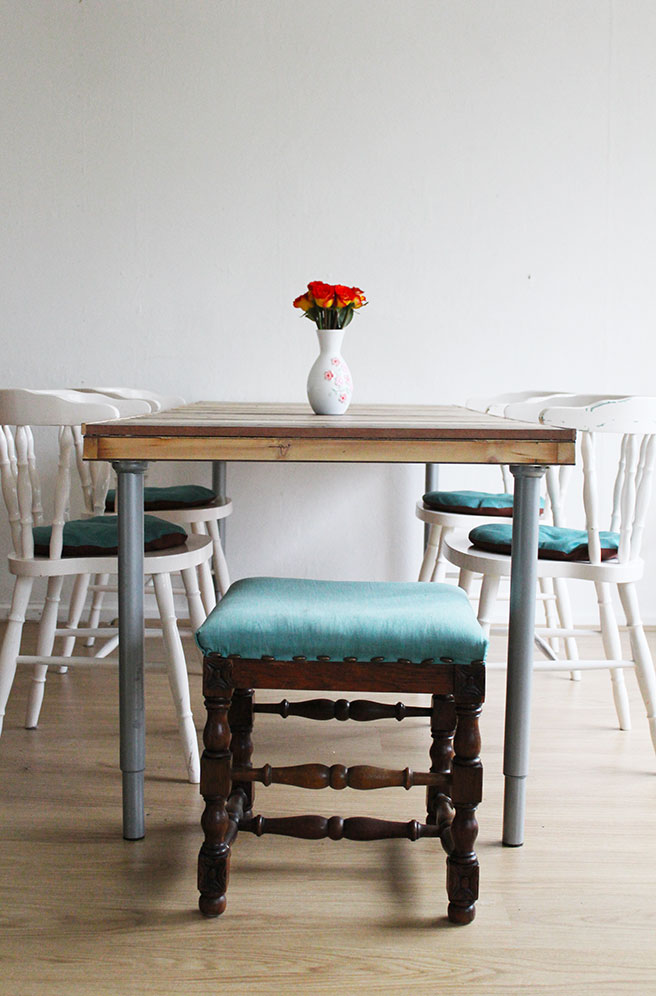 DIY USA Flag Coffee Pallet Table

Chevron Wooden Pallet Table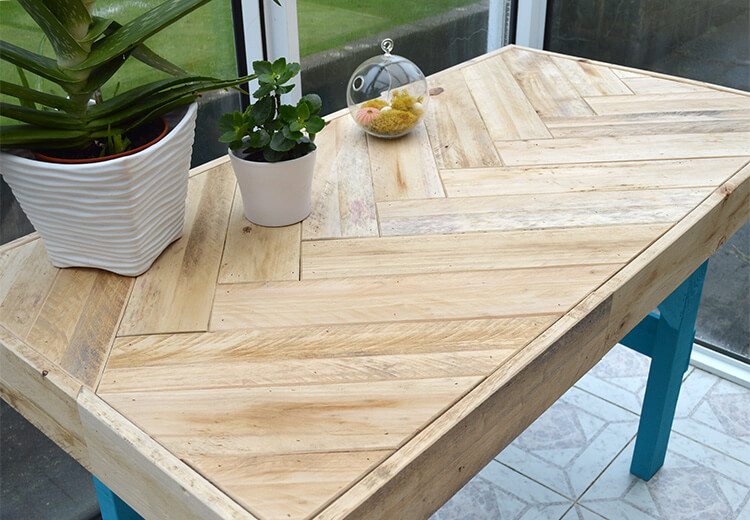 Inspiring Wooden Pallet Coffee table with Drawers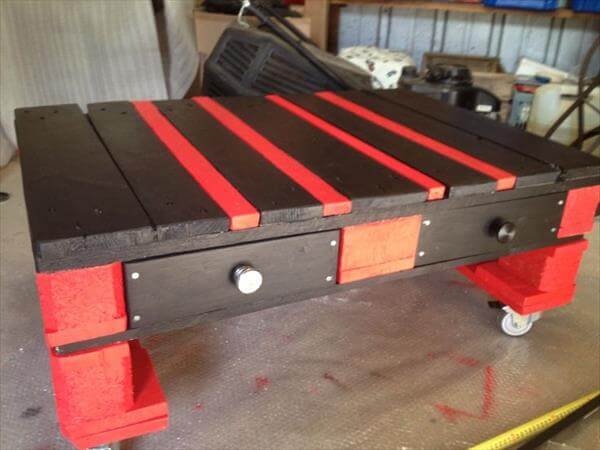 Beautiful Reclaimed Wooden Pallet Coffee Table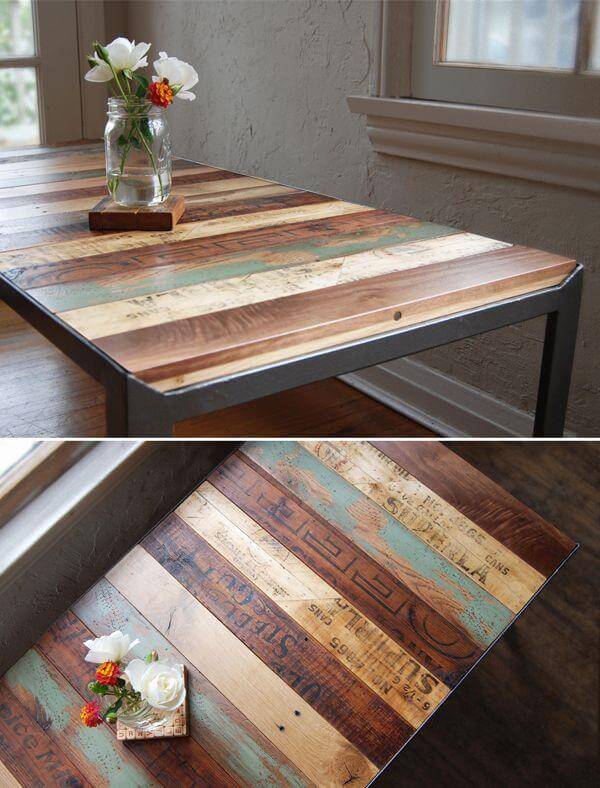 Glass Top Wooden Pallet Coffee Table DIY with Wheels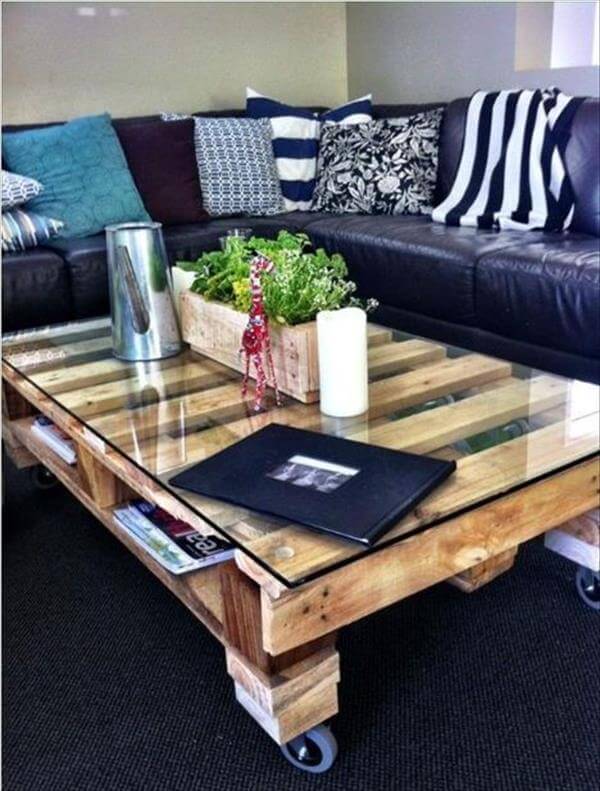 Reclaimed Pallet Coffee Table n Outdoor Furniture DIY Ideas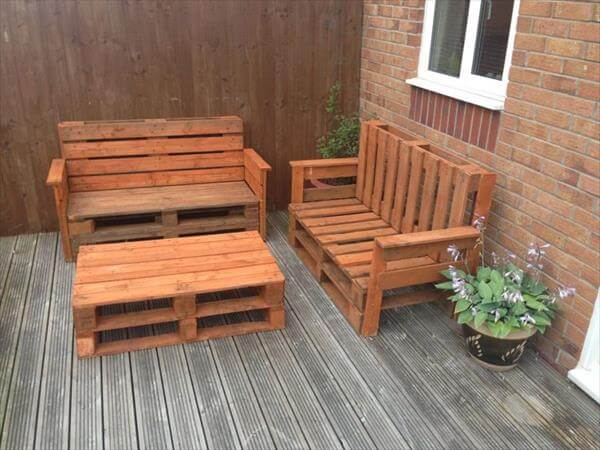 Heavy Duty Wheeled DIY Pallet Coffee Table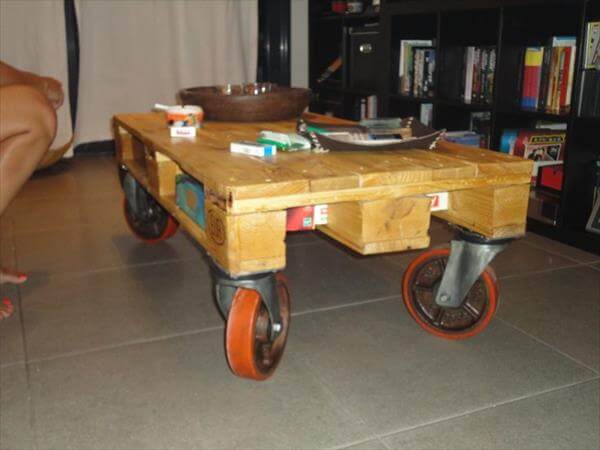 DIY Checker Board Painted Wooden Pallet Coffee Table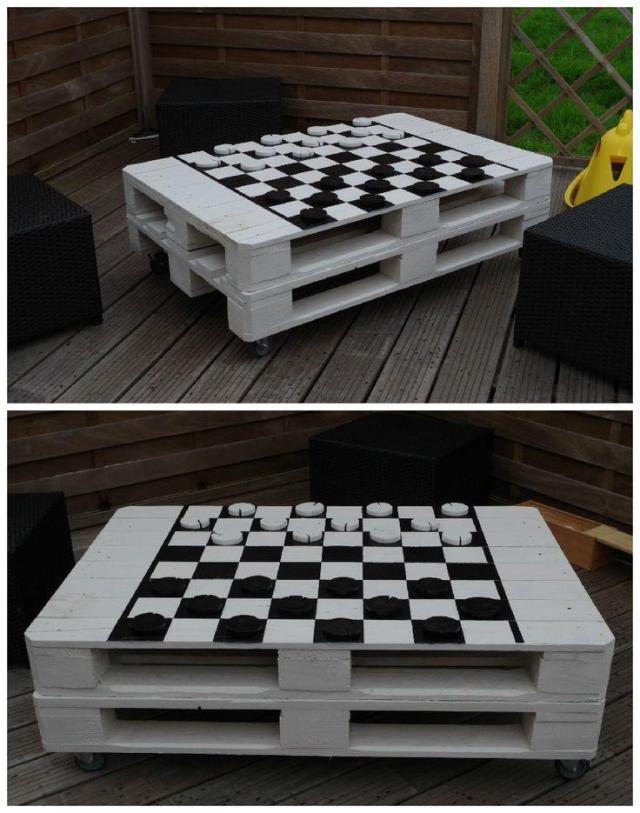 DIY Kids Table made with Reclaimed Wooden pallets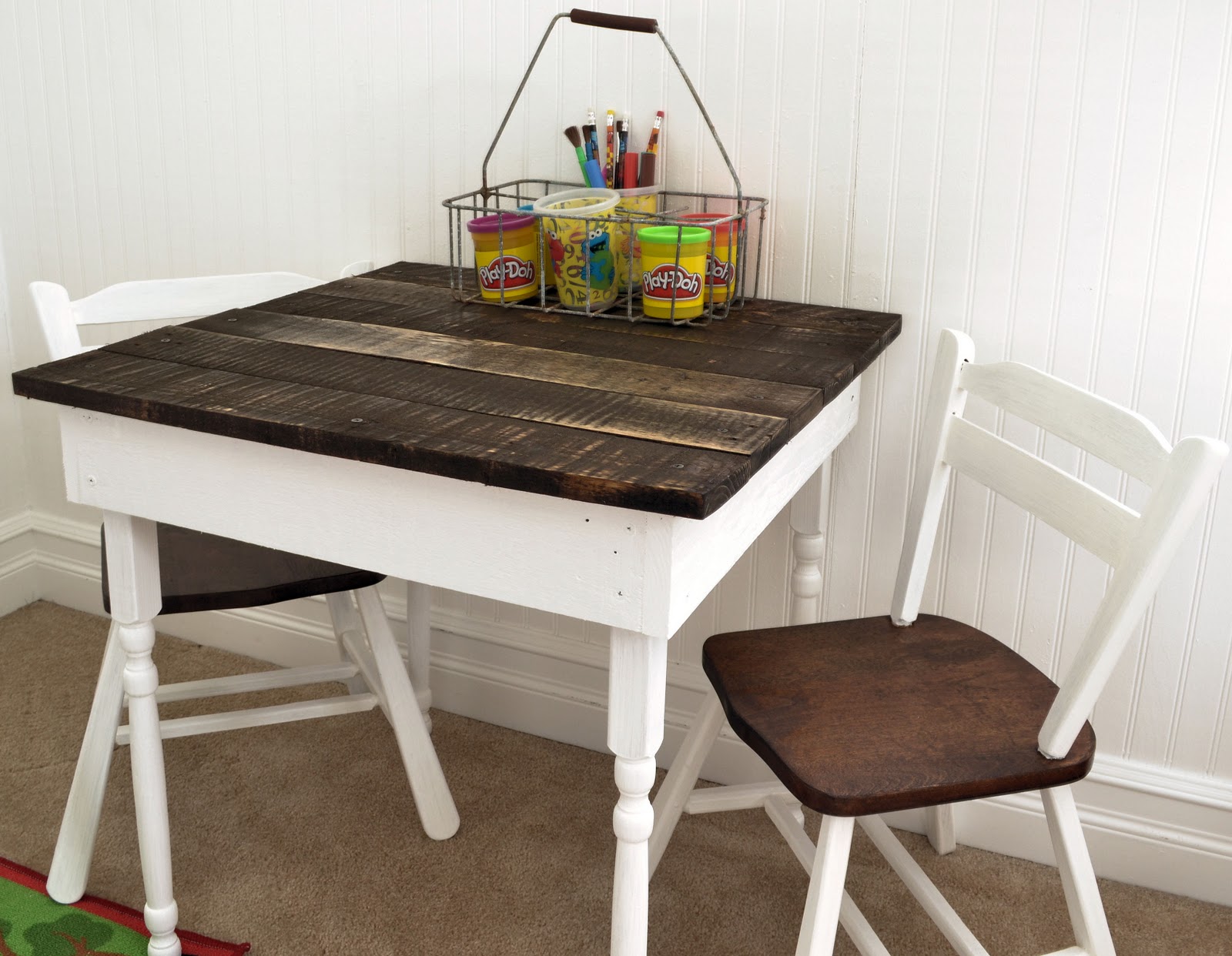 Bright n Beautiful Neon Painted DIY Pallet Coffee Table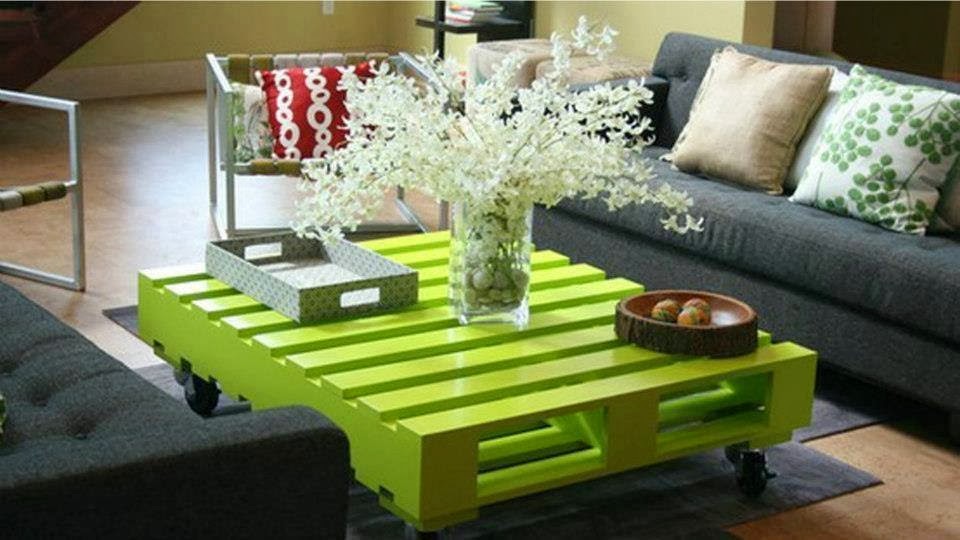 Editors Choice Pallet Coffee Table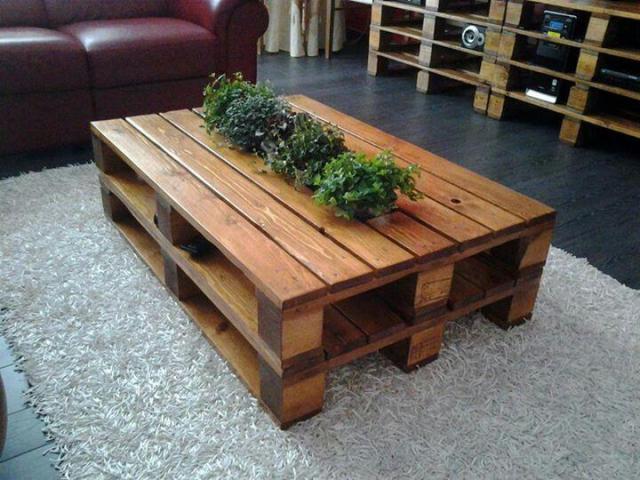 DIY Pallet Coffee Table with Minimal Changes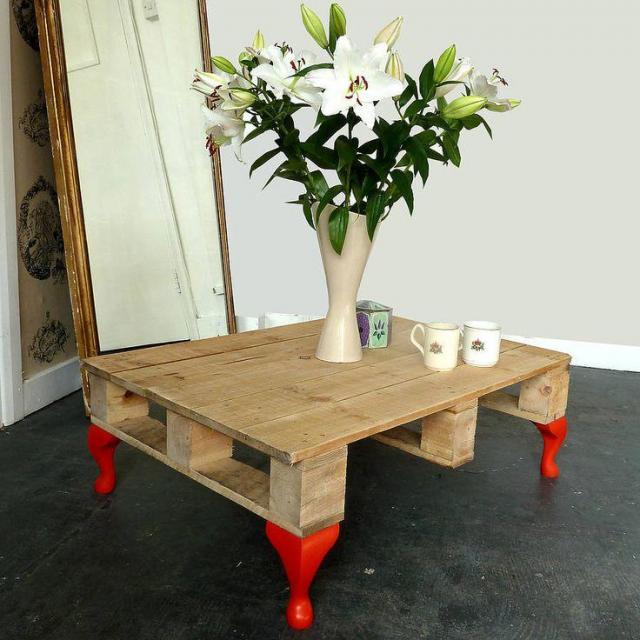 Making of a Cool Pallet Coffee Table Step by Step Instructions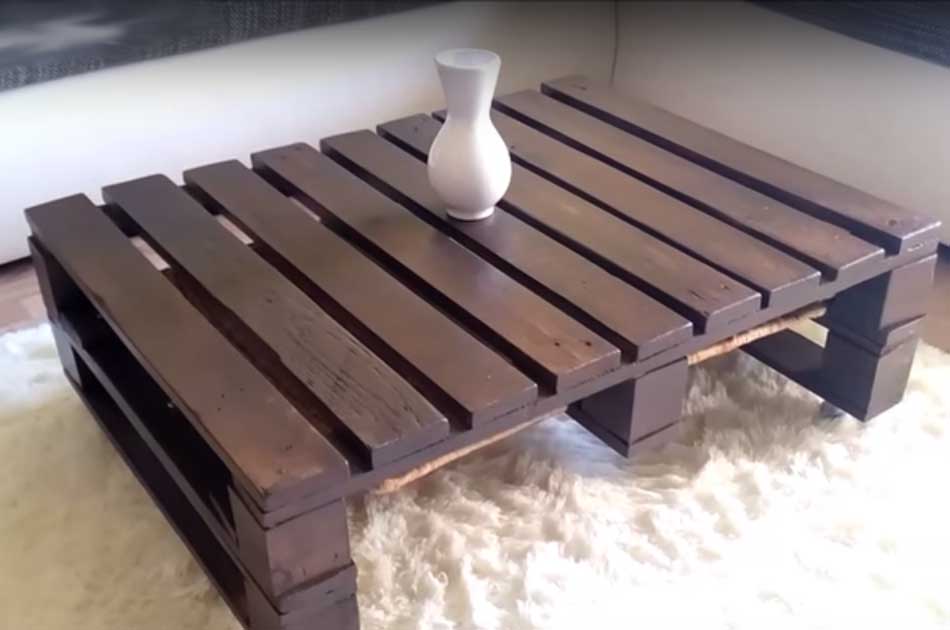 Lemony Yellow DIY Pallet Wood Coffee Table with Planter Box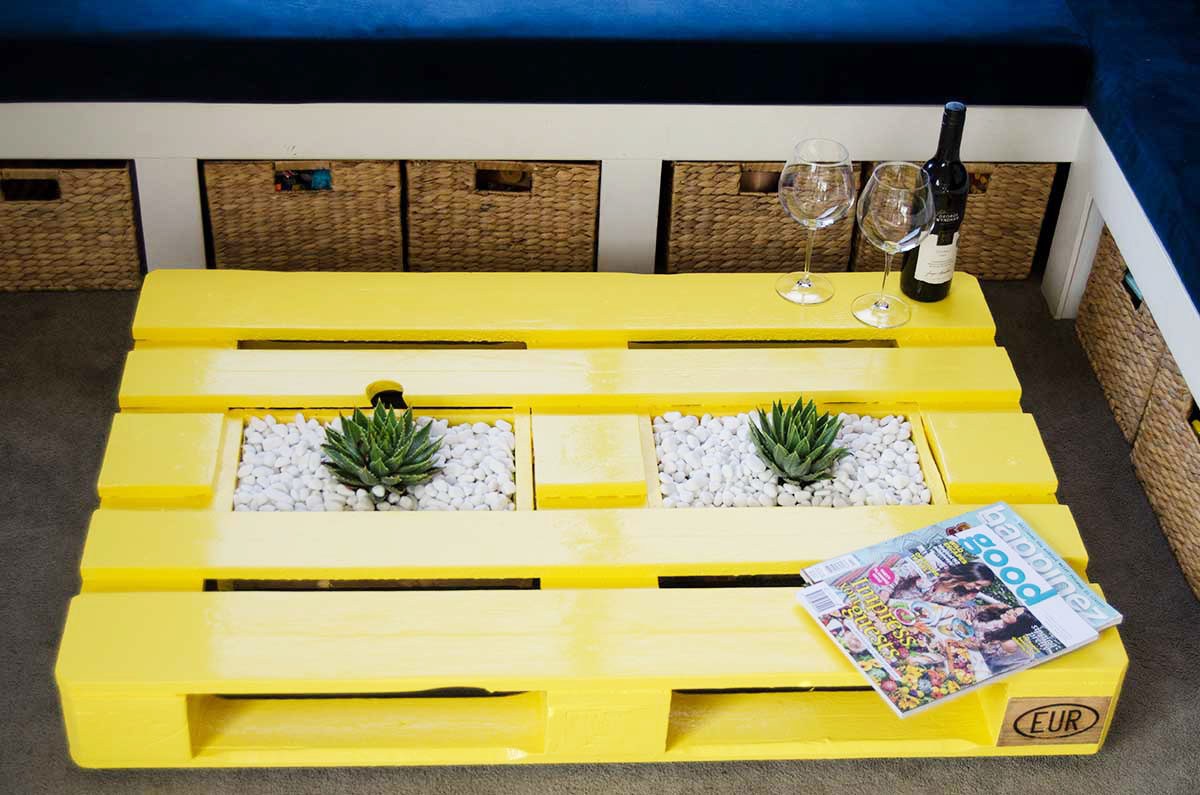 How to make your own pallet Coffee Table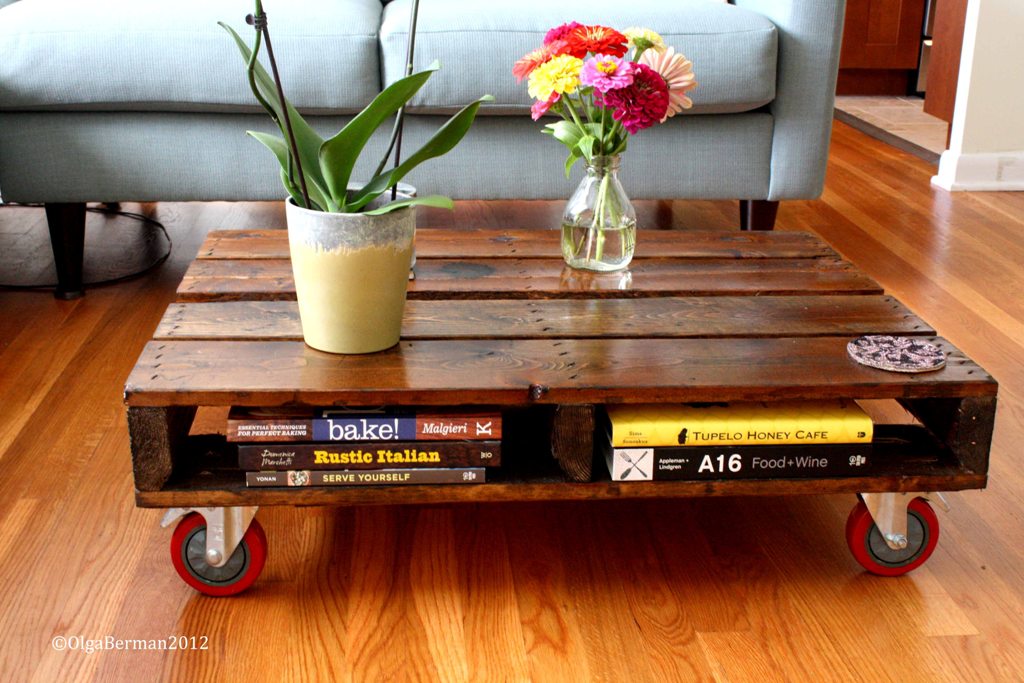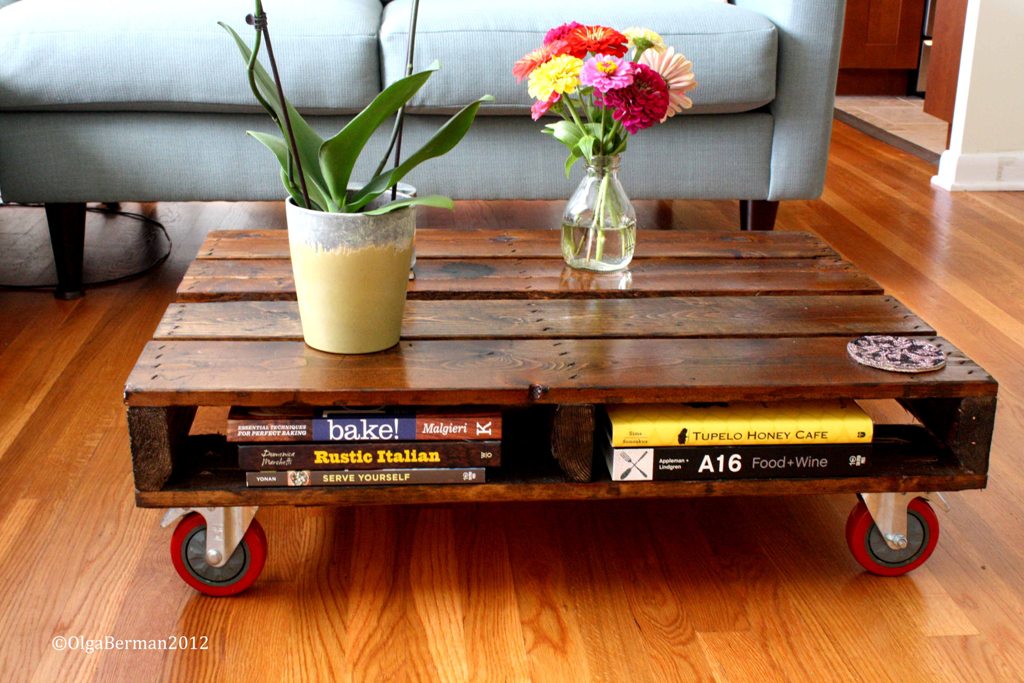 Pallet Furniture Bonus – Wooden Pallet Sofa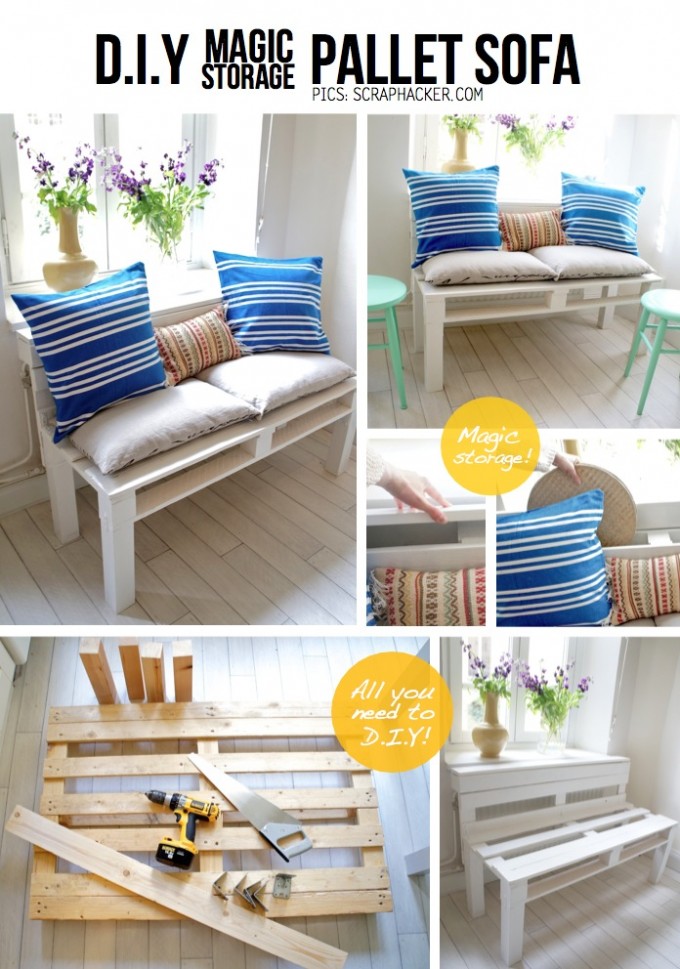 Page 2: Wooden Crate Coffee Table DIY
page 3: How to make a rustic coffee table
Page 4: How I Made a Mid Century modern Coffee Table
page 5: Simple n Minimalist Reclaimed Pallet Wood Coffee Table