DIY Wooden and pallet planters
Raised wooden planters

DIY Wooden planter box ideas:
Wooden planters look truly adorable in your garden or entrance of your house and it also able provides a healthy future to the inside plant because of its adaptable quality. You can give your planter any desirable shape with this component and make a wooden planter from almost any type of wooden pieces after twisting them slightly!
Wooden engraved planter, pallet box planter, salad tray planter, ladder style planter, tree-bark pattern planter, wooden frame planter, vegetable boxes style planter, staircase pattern planter, etc. are some frequent designs which you can on your wooden object to craft a decorative planter for your garden.
Chevron style wooden planter boxes designs

via selfsuffcient
Painted Chevron up-cycled wooden planter boxes

via cant find source
Long wooden planter boxes for raised beds and window sides

DIY building plans for elevated wooden planters

via diynetwork
DIY Build wooden flower planters

via
Antique and elegant style wooden planters for your garden

via freshdesigns
Elevated wooden planter boxes for vegetable garden

DIY Pallet planter box
How to build your own rustic pallet planter box

via makelifelovely
DIY wood or pallet planter box plans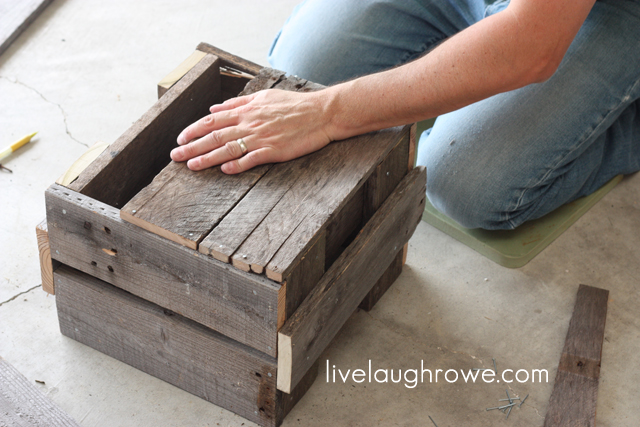 via livelaughrowe.com box plans
Want to make a cascading pallet planter box

DIY Wooden pallet planter box ideas

via pallet projects
Pallet planter boxes used for strawberries

DIY Pallet planters inspiration from gardener's supply

You can recycled old wood or pallets into garden pallet planter boxes

recycled pallets