Painted Pots: The planter is not only a simple object that holds your plant in the garden, at least not anymore! Nowadays, it is also considered as one of the imperative components of your garden ornamentation as well as house decoration. These days, countless designed planters or garden pots are available in the market, which all are individually magnificent to resemble. Today, we are going to enlighten you with some DIY creative pot ideas which will able to wow your garden view with just one appearance. Let's take a look-
DIY Painted Pots
There are so many categories for this pattern, from which you can decide first of what kind of design you want to include to your garden area. Terracotta, 3D prints, animation inspired, messy paints, abstract style, boutique design, glittery, beaded, etc. are some frequent criteria of contemporary creative pots.
DIY Painted flower paints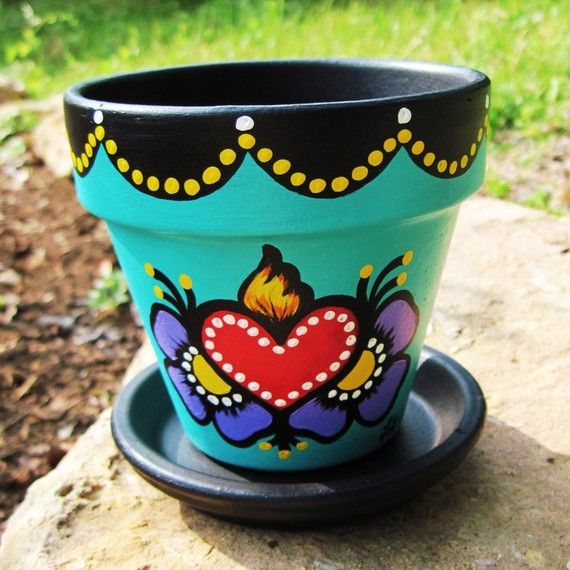 via etsy
Kids Friendly DIY Pour Painted Pots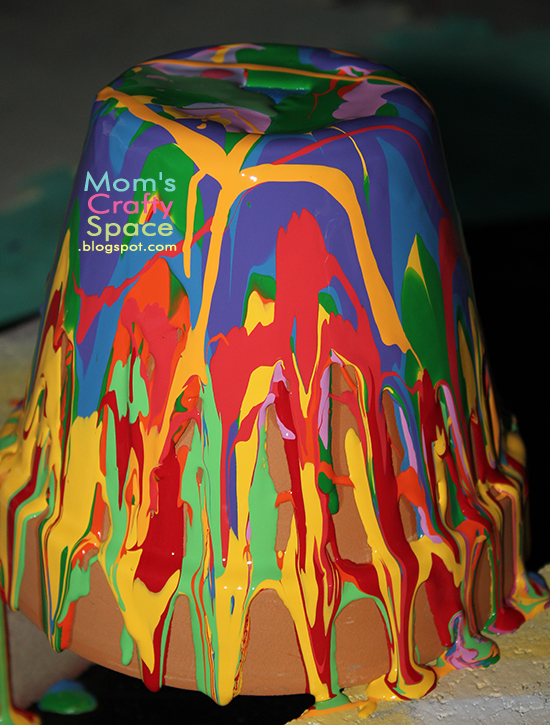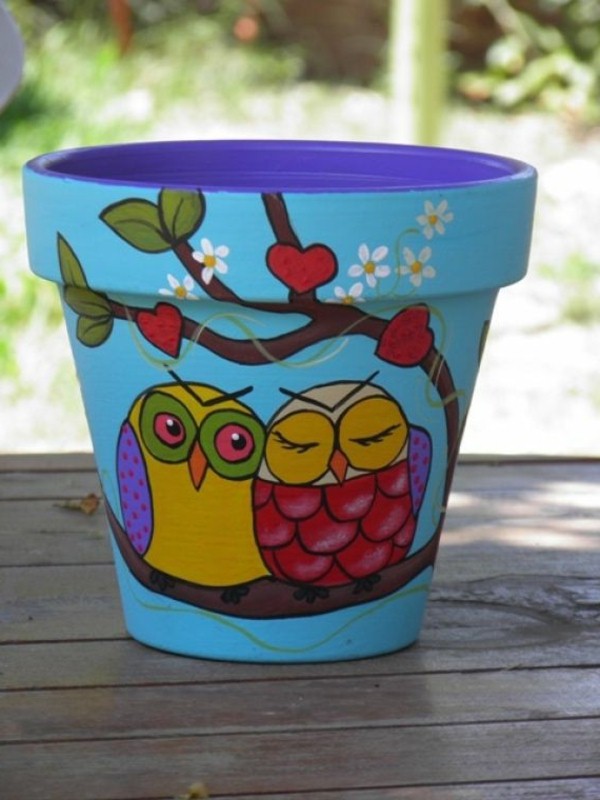 colorful owl pot
DIY Colorful Hand Painted Watermelon Pot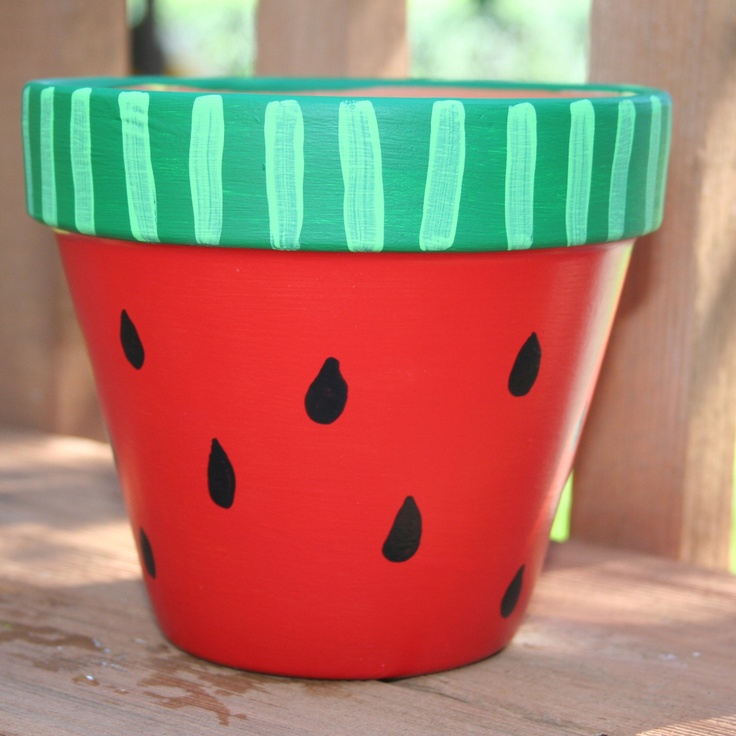 Inspiration via Etsy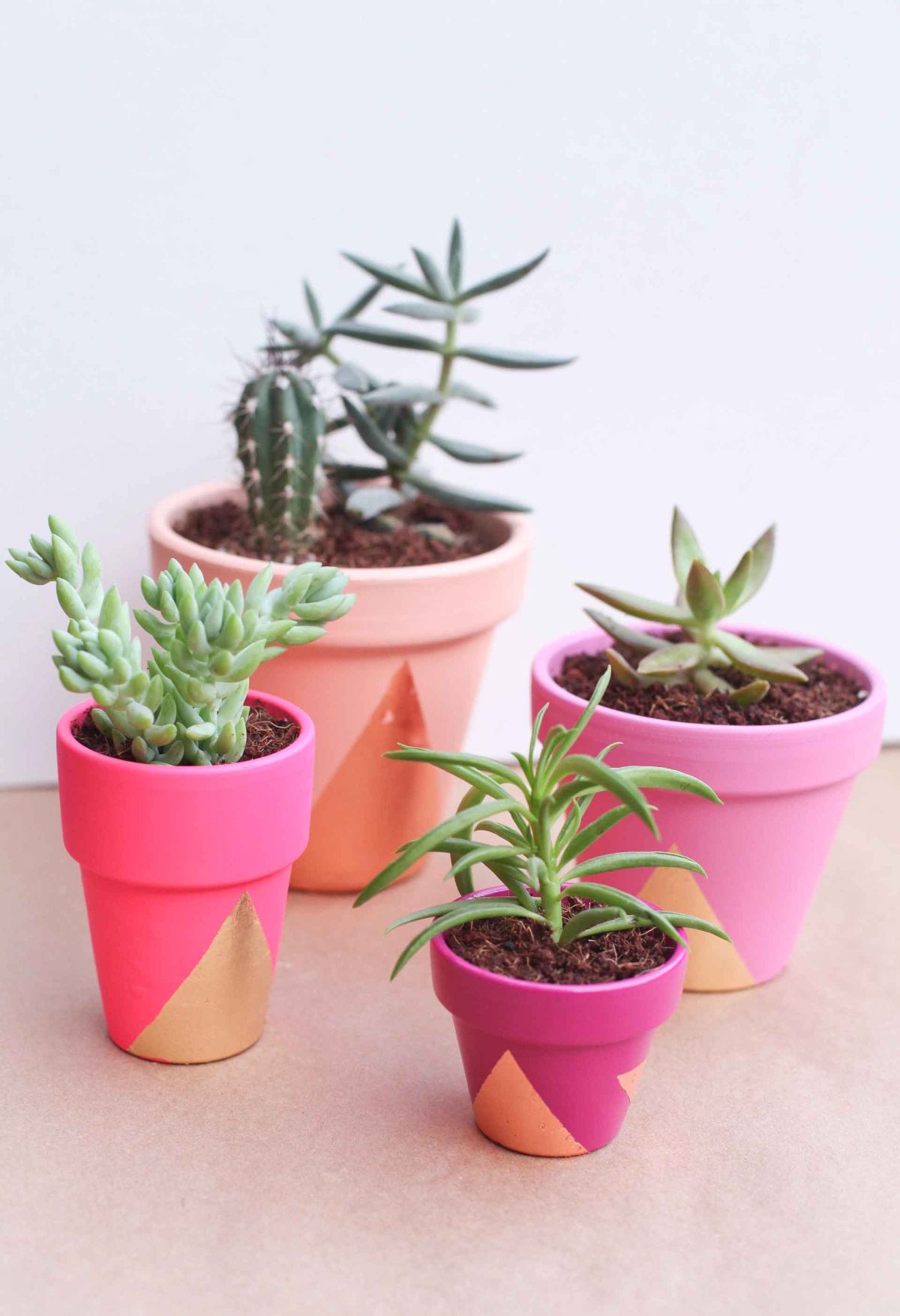 DIY Color Seal Your Painted Pots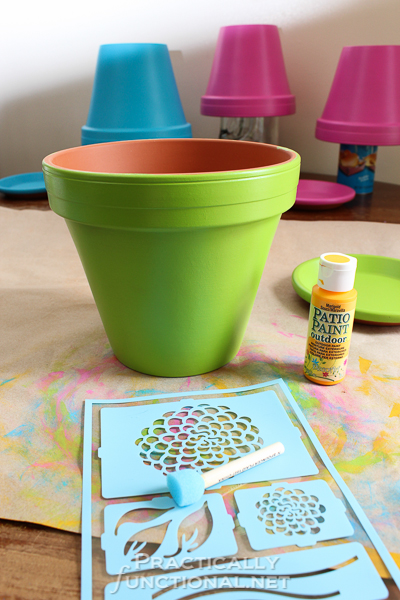 DIY Painted and Dipped Flower Pots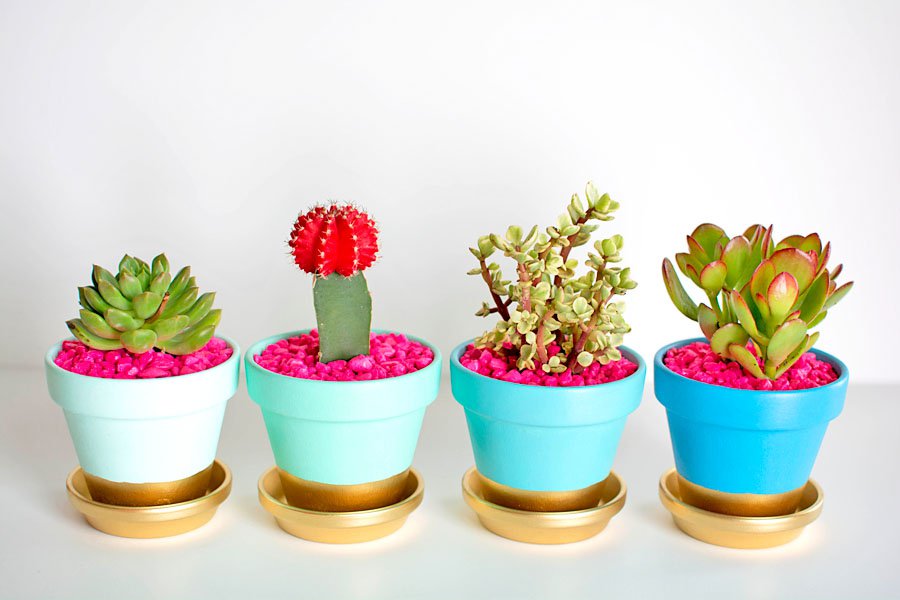 Painting Flower Plant Pots Ideas

TMNT Ninja Turtles

If you have kids in your house then try out some cartoon or animation special characters on your planter like Mickey Mouse, Doraemon, ninja turtle, etc. Highlight the eyes and mouth portion in your design to make the livelier on the planter. Get an idea from the posted picture above.
 Hand Painted Butterfly Pottery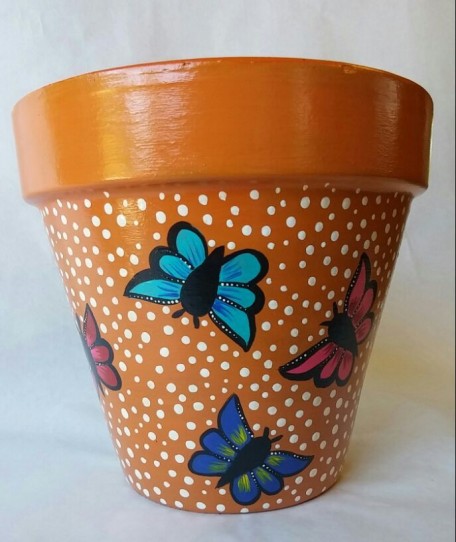 If you are a beginner in this drift then try out some easy designs like butterfly design in pottery style. Check out the image above where you can see how mesmerizing butterfly prints could look on pottery design!
DIY Painted Planters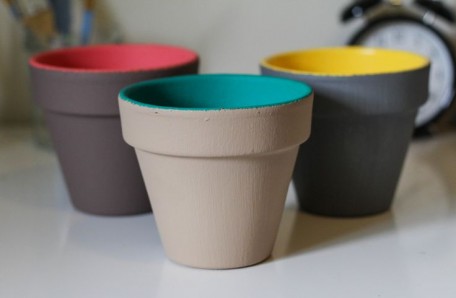 DIY Creative Painted Pots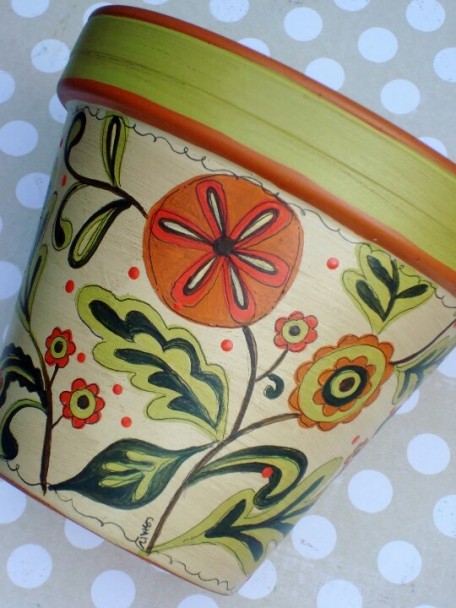 DIY Painted Flower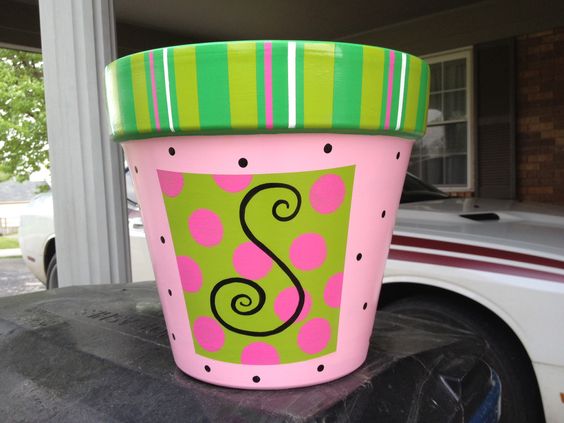 Unknown source: we know you can make it without tutorial.
How to Paint Terracotta Pot

The creating design on terracotta pots is even easier as they absorb the color quickly and allow the shade to shine at its best! Just look at the plainly intended terracotta pot in the picture above, which demonstrate so simple yet eye-catchy for its fabric colored prints.
Painted rock cacti in Painted Pots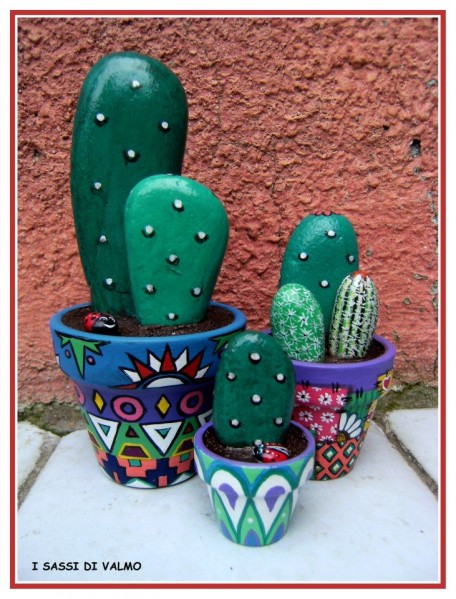 Some people use these sorts of printed planters totally for the home adornment and thus, they craft some artificial plants too in their designed pots. As you can see the picture above, where abstractly designed pots resemble so classy with printed rock-made cactuses.
DIY Minions Painted Terracotta Pots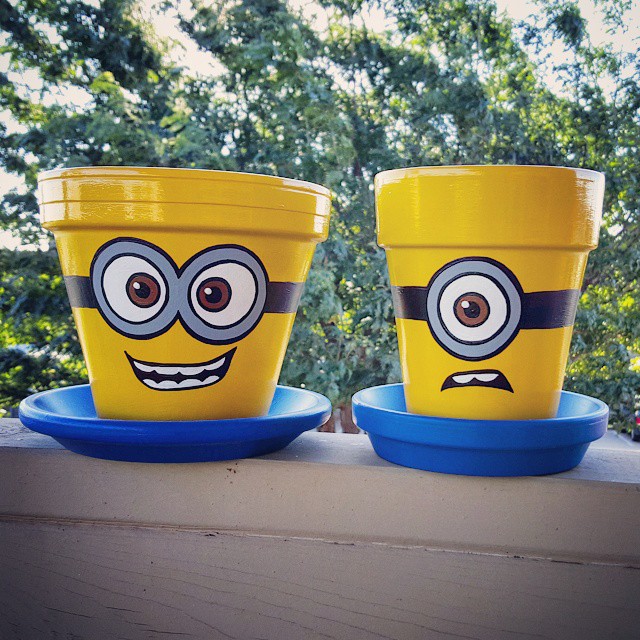 DIY 4th of July Painted Pots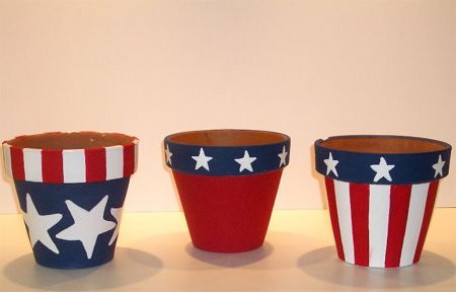 You can apply some event related themes on your design as well, like 4th July special, Thanksgiving Day special, Christmas or New Year special etc. Though, creating festival based designs would make the pot useless once the carnival is gone! However, you can repaint it with some dark shades or use the pot for the next year in the same celebration if you want.
You may also be interested in DIY planter box.
DIY Painted Flower Pots as Baby Shower Favors

Painted Flower Pots Stripes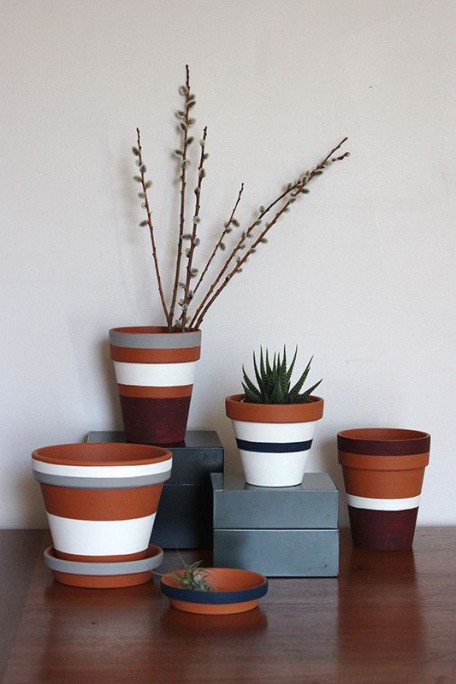 If you are naïve in this attempt then start with the simple stripe design with 2 or 3 colors, and alter the shades cleverly. Like, put the light shade under the darker one or above it. Get the more apparent idea from the posted image above-