Shrek Party Decoration Ideas and Cakes
If you are arranging a birthday party over this theme then, order a birthday cake as well with some signature objects like the tower, main characters, the palace, Shrek house, etc. to utilize the theme more vigorously.

Incorporating some food items to your party menu over theme would be another wonderful idea to apply this Shrek theme in your celebration. Snacks in the shape of Ginger head, cupcakes with green creamy top along with two cream-made ogre ears, fruit salads in the shape of Shrek face, etc. are some easy ideas you can use in your theme.
Finally, the game and activity segment could be designed with some Shrek & Fiona photo boot, escape from dragon game, Shrek coloring pages involvements, etc.
Shrek and Fiona in Castle – Shrek Cake

Shrek Gingerbread man

Shrek Princess Fiona Tiara with Ears

reelinthedeal.com
Shrek Face Mask

www.naturescauldron.com
Shrek Cupcakes

Shrek Cake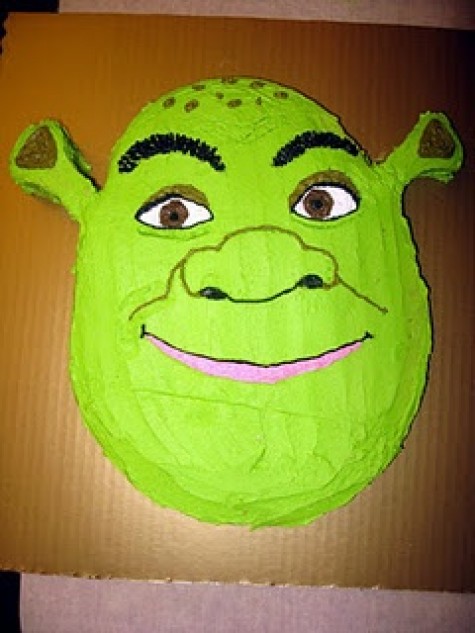 festiveenchantments.blogspot.com
Shrek and Fiona Photo booth for Birthday Parties

Beanstalk for Shrek Party foods

Summer Watermelon Carving

Boogers on a Stick Halloween

Shrek Birthday Cakes and Cupcake Ideas