Mermaid Hairstyle and Hair Color Ideas
Mermaid hairstyle is also much esteemed as the mermaid outfits, and this style is applied to girls as well as ladies on several special occasions. After watching its huge popularity, modern hair experts inventing new, new pattern in long hair style and named them as a mermaid hair pattern. Let's check out some popular mermaid hairstyle among them!
What we mostly get in the name of a mermaid hairstyle is the pattern of Ariel's hair cutting which she applies in the popular animated mermaid series 'The Little Mermaid'. Many hair experts took the hair styles of her 7 sisters in the same series.
Depending on the film or series, red, or burgundy colored bouncy or blonde hair pattern is a frequent style as mermaid haircut. Any type of vibrant shaded or highlighted bouncy or curly hair is considered as the mermaid hair pattern, as you can see in the picture above where purple and greenish blue emphasized hair coloring how to give us a perfect mermaid look from every single aspect!
Fishtail braids are one more mentionable pattern from this mermaid category which mostly applies to long and straight hair. A side braided start will suit flawlessly with this type of hairstyle, for sure. You can even make a messy plait braid which known as a mermaid braid as well! Any kind of loose braids also resembles great with perfect mermaid apparel. You can try classy Updos too with a messy front is you are dressing up for a wedding reception in a mermaid drapery.
 Braid Hairstyles for Mermaid Theme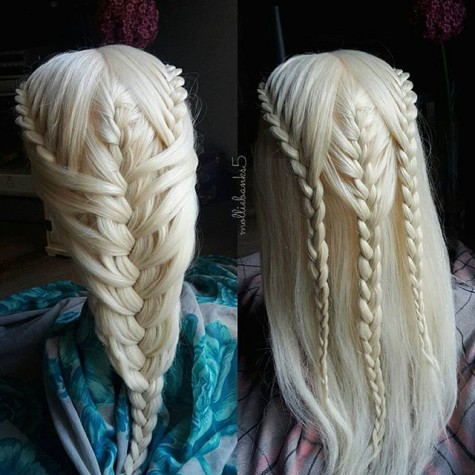 www.haircutweb.com
 Mermaid Themed Hair Coloring

Mermaid Braid Hairstyle and Hair Coloring

www.instagram.com
  Gorgeous Hair Colors for Mermaid Looking Hair

 Purple and Greenish Blue Mermaid Hair Coloring Ideas

www.pictacular.co
Mermaid Hair Color Ideas

 Instagram Mermaid Hair Color and Braid Styles

 Amazing Mermaid Braid and Hair Color Style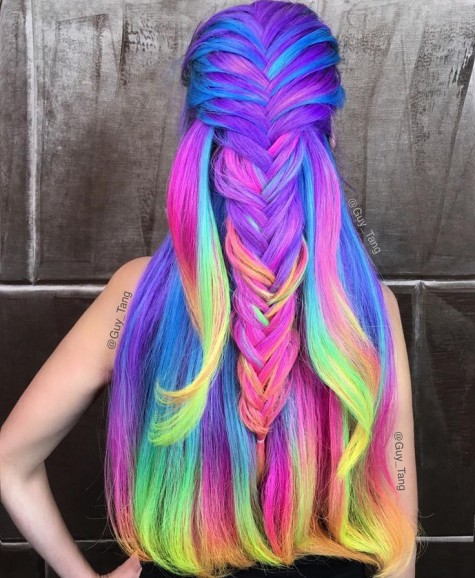 Realistic Mermaid Hair Color Ideas

bzzn.net
Colorful Mermaid Hairstyle

Save
Save
Save
Save
Save