Glow jars are one of the prettiest ways to decorate our rooms with an enchanted glance. Earlier, people used to apply this type of embellishment object only for party purposes, but, nowadays, you can often see this sort of adornment in several people's bedrooms. Toddlers or teenagers, especially, the girls love to decorate their room with this component as this one provides an imaginary magical resemblance to their room, which they always dreamt of!
The most wonderful part of this kind of element is that you can craft such things only with some simple ingredients along with a few simpler procedures that don't claim a penny from you to be made! So, let's check out these steps and give your room and fantasy glance that everyone will crave for! Take a look-
---
Fairy Glow Jar Room Decor#1
Step 1:
At first, take 1 glass jar along other required components and gather them at your reach along with a newspaper, which will prevent the place to get messy!
Step 2:
Now, set a strainer over the jar and cut some of the glow sticks over the strainer so then, you can fluid out the inside glitters of those sticks and filter them properly. You can add glittery fluid without a strainer too!
Step 3:
Pour a few drops of glowing jelly into the jar, which will help your glowing objects stick with the jar appropriately.
Step 4:
Add some glowing stars along with other shaded glitters into your jar to make the glowing jar very vibrant or colorful.
Step 5:
Now, close the lid of your jar and shake very well so then, all the glitters coat the walls of your jar flawlessly.
Step 6:
Now all you need is just take the jar and place in the darkest side of your room to find out the magical glow of your DIY fairy glow jar!
To get the more certain procedure, you can check this reference video as well!
Video #1
Fairy Glow In Dark Storage Jar #2
Intro:
Some people thought that fairy glow jars only use to decorate our room and they don't have any other utilization! But, let us enlighten your information with a new side of this captivation object and that is, you can actually make use of this thing as an attractive storage as well as an enchanting room décor element!
We have already mentioned some apparent steps about how to make fairy glow jar in a DIY processing, and you must wondering that how those kinds of jars could use as the storage components, right? Well, then, let us describe you that those fairy glow jars which use as the pretty storage stuff, should craft with a different course of action with some different steps! Hence, check out these fairy glow jars, which not only shine in the dark like your own firefly but, at the same time, hold your stuff in an organized manner-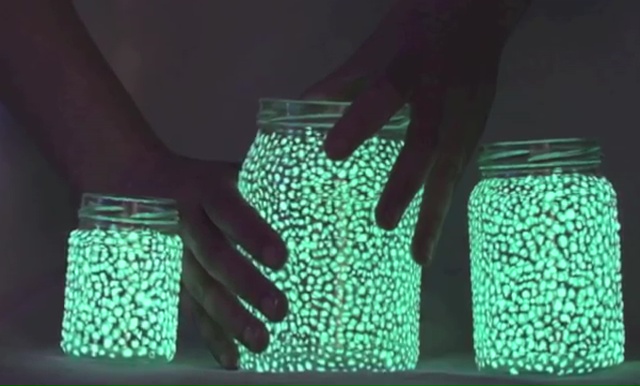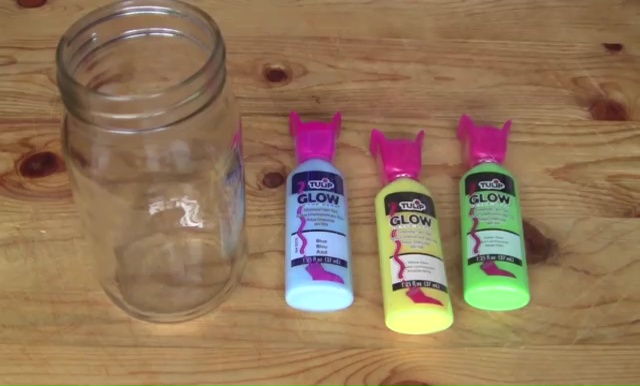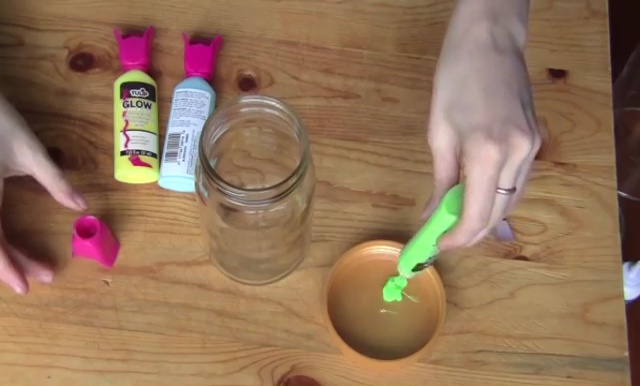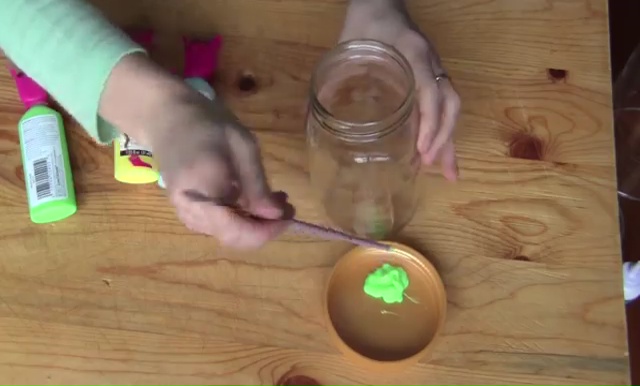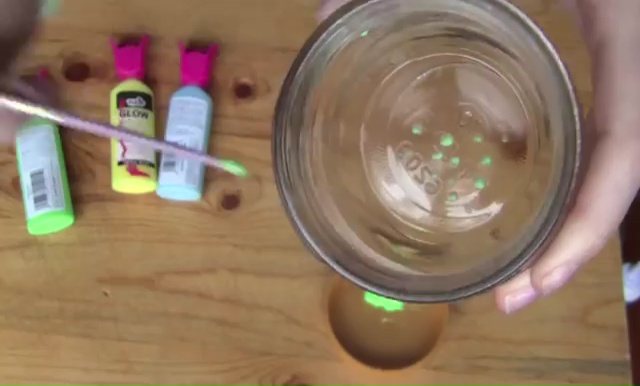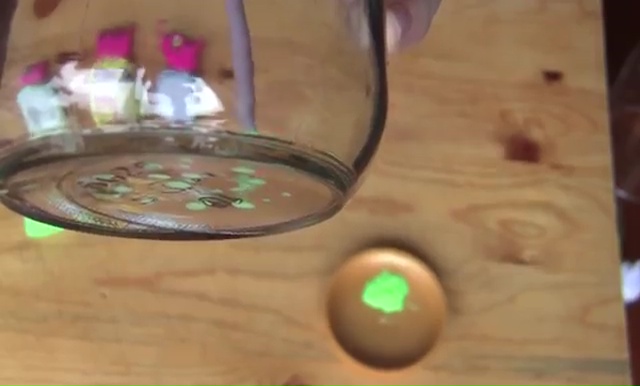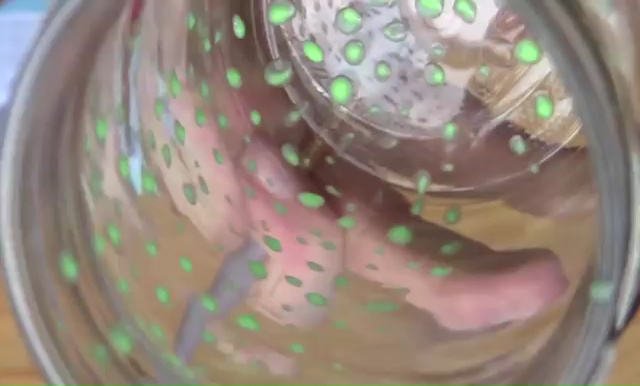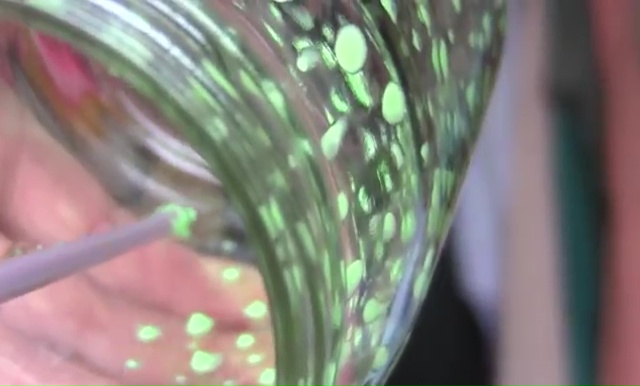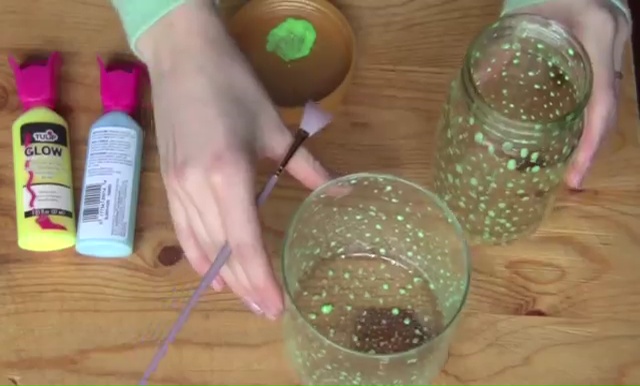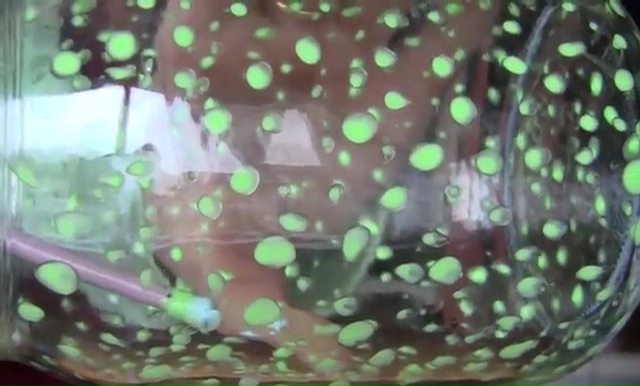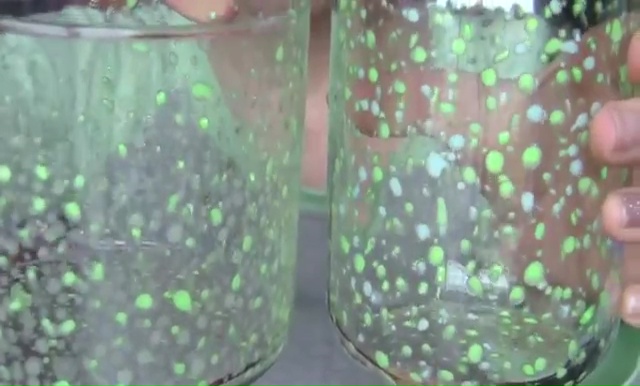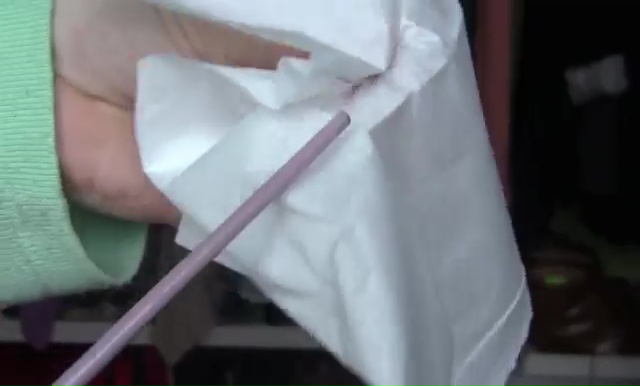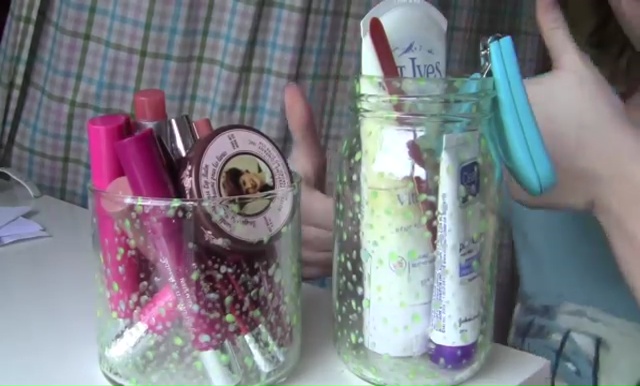 Step 1:
Take a 2 or 3 jars and make sure that they don't have any stains or spot in its entire wall.
Step 2:
Arrange some liquid glittery colors; choose single color glittery for each jar.
Step 3:
Take out some liquid glittery in the lid of one jar.
Step 4:
Now hold one paint brush or a thick stick, dip its head into the liquid glitter color.
Step 5:
Print the whole jar with dripping prints from that liquid glitter.
Step 6:
Now let the prints dry out properly, once it dried out, place the jar in your room, pour some elements into it and turn the lights off. See how magical your room could look with this simple fairly glow jar storage!
Here is a video direction too, about this making procedure, check this out-
Homemade Glow Jar #2 Video
https://www.youtube.com/watch?v=_45vj5gqazE
Save