Garden or backyard looks great while adorned with garden embellishments like fences, arches, waterfalls, garden statues, flower holders, etc. as we all now. There is one more object we should mention here, and that is the garden rock, which individually could renovate the whole glance of your simple garden in an exclusive mode! Thus, several contemporary garden lovers use this component to decorate their fancy garden in a unique way. If you are looking for an exceptionally beautified backyard with some simple objects then, you must embrace this garden rock in your list to do that embellishment effortlessly. Here are some extraordinary garden rock ideas for you, take a look-
DIY Rock Garden Globes

One rock made path resemble absolutely classy in your garden, especially if you can décor the path with some DIY unique garden globes as well! Some longish grass could make the lawn more flawless inside that path, which must get outlined with numerous tiny rocks!
Small Rock Garden Idea
 Pebbles and Rock Bed Garden


We often emphasize the root of gigantic trees with expensive objects like concrete, wood, etc. Try to decorate the root with natural rocks, and see how beautifully one tree could look with this vintage touch! You can leave a space for planting some creeping flower plants at the root, to make the rock border prettier.
How to Create a Zen Style Rock Garden


Inspiring Rock and Pebbles Garden Path

Garden rocks are hugely used to emphasize the entrance path of a garden, more than any other utilization. So, use these object to make an enchanted path or way towards your dreamy garden and provide a charming look to the place.
Cool Rock Garden Ideas to Create Lovely Pathway and Outline

If you have enough garden rocks in your store then, use them to highlight the whole garden area with a mesmerizing rock edge. To make such outline, put your plants in the right place of your backyard and emphasize them with wavy rock edges or you can do the job in a reverse way as well!
I Need to Build a Rock Garden Myself

plantgurus.com
 Natural Looking Rock Garden

Some people, who are highly affectionate to this gardening object, set this element as the main base of their garden and utilize them in a massive amount than any other components. As in, use these rocks to decorate their plants by stacking them on the root sections, especially over mountainous plants, which get stimulated by these rocks.
outdoorareas.blogspot.in
Warm and Colorful Rock Garden Design Ideas

One Large Rock for your Garden

People, who have comparatively wider space in their backyard, could assemble huge sized rocks in a haphazard manner to pile them on the root sides of several gigantic trees.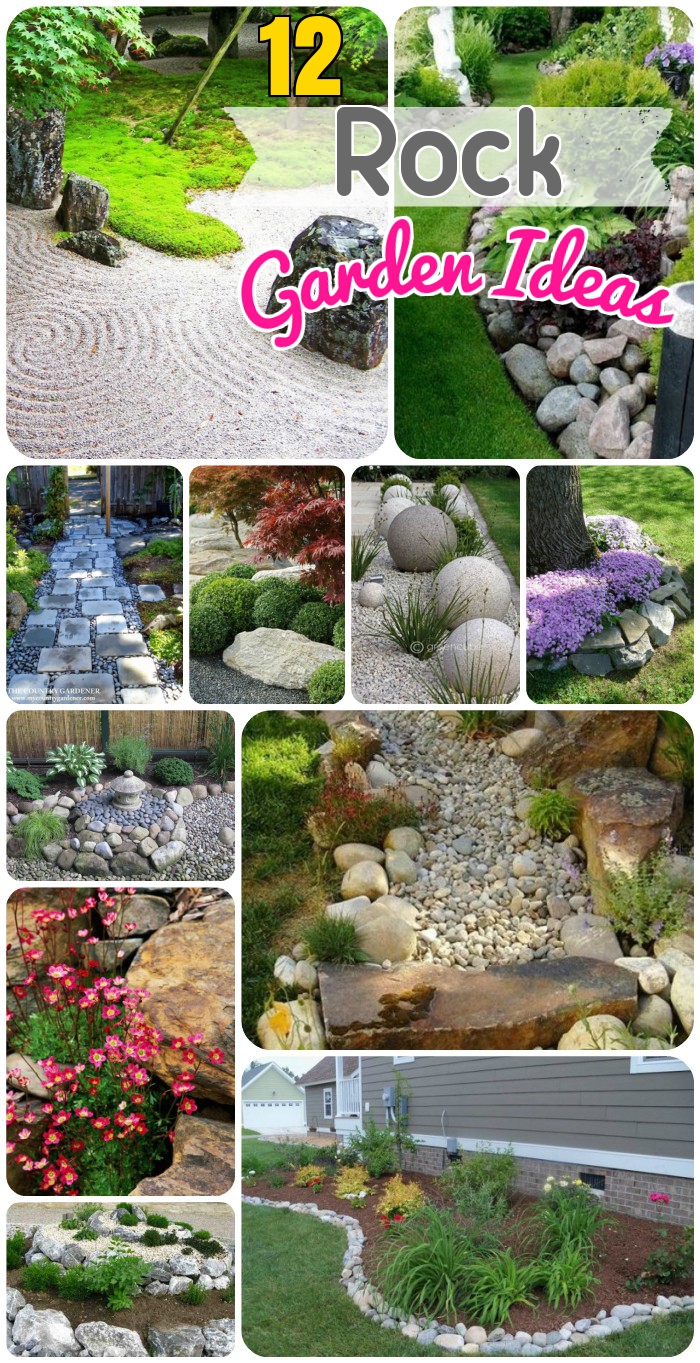 Save