We have shown you about several types of homemade soaps in our some previous articles, which all are individually different from each other. Today we are come up with a whole new category of DIY bath soaps which are crafted view of the mysterious galaxy! Galaxy is that particular cosmos area which is filled with unknown and unsolved mysteries that eternally lure us from its every single aspect. Hence, it would great if we can craft some bath bombs in the pattern of that world. Let's check out some simple procedures about how to make such bath bombs at home. We are going to instruct you with the making process of bath bomb first and then the galaxy bath bomb, in this article ahead-
DIY Bath Bombs
Supplies Needed:
To make attractive bath bombs you need, a big mixing bowl, a glass container, a mixing ladle, some bomb molds, 1 cup baking soda, some citric acid, 1 cup corn flour, 2 tbsp of Epsom salts, 2 tbsp of olive oil or any kind of body oil, food coloring and some water.
Instructions: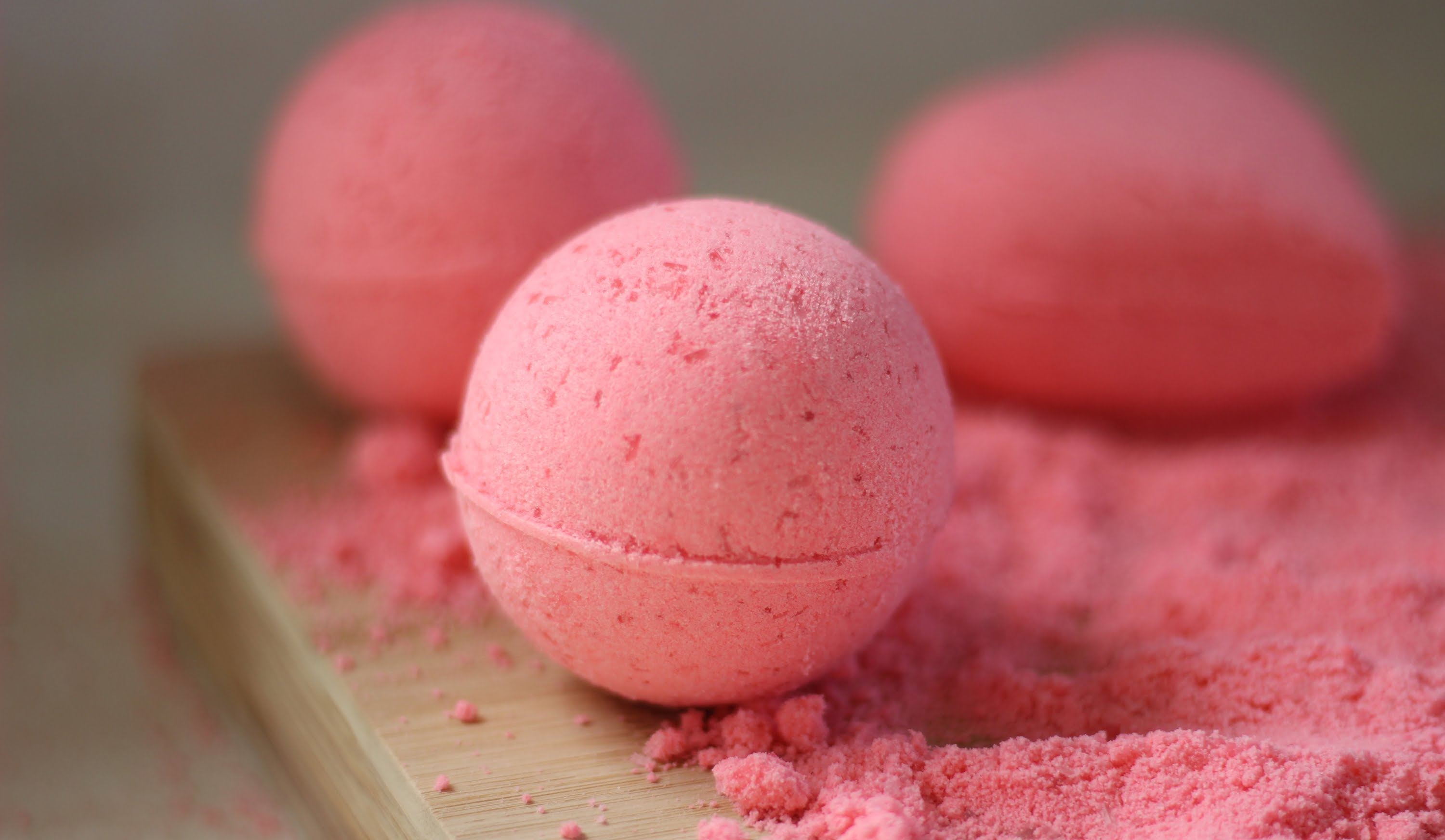 At first, take all the dry ingredients into the mixing bowl like the baking soda, citric acid, corn flour and the salt.
Stir them with the ladle and make sure that they are evenly combined with each other.
Then, take the glass container, pour all the liquid ingredients into the container and add a few drops of food coloring.
After mixing the entire liquid ingredients with a spoon, pour in the liquid mix into the dry ingredients. Simply whisk the liquid mix slowly and steadily and keep moving the ladle continuously so then, the mixture can't make any sub-dough into the bowl.
When you completely pour the mixture, stir the whole ingredients rapidly until you get the right consistency.
After whisking them well, take some molds and put the mixture into the molds and seal them up.
Leave them for a while until they get the solid consistency and finally, take out the molds and preserve them for your daily use! Mentionable here that you can use some flower or fruits essence into the mixture to get some heavenly fragrances in your bath bombs!
You may be interested in homemade bathroom cleaners and homemade galaxy soap.
DIY Galaxy Bath Bomb
Supplies Needed:
To make this super classy galaxy bath bomb you need, 1 cup of baking soda, ½ cup Epsom salt, ½ cup of corn starch, ½ cup of citric acid, 3 tbsp of any type of oil, neon food coloring with different shades, lots of different patterned glitters, one big mixing bowl, some medium sized melamine bowls and some bath bomb molds.
Instructions:
At the initial stage take the mixing bowl and add all the dry ingredients into that bowl one by one.
Mix them well and then pour in the oil into that bowl and stir again.
After adding oil to the mixture, stir the whole mix for a few while until the ingredients blend consistently.
Now, bring those medium bowls and take some of that in every single bowl.
Then, add a few drops of food coloring into each bowl and make sure that you are choosing a different color for each bowl. We will recommend you to make those colors which can remind you the view of our mysterious galaxy!
After adding the color, stir the color into the mixture very well with a ladle or spoon and then add various types of glitters in every single bowl.
Now fill each mold with various colors of the mixture, you can add all the coloring mixture in a single place and then pour them into the molds if you want!
However, fill each section of a mold by overflowing with this galaxy mixture and then press them together with other pieces.
Then, keep them in a cool place to solidify properly and finally, remove the molds and take the bath bombs with an exact flaunt of our mysterious galaxy view!
How about homemade diy lotion bars give a try.