We are not instructing the making procedure of soft toys with socks, for the first time, we have already mentioned several toy categories with socks in our numerous previous articles. Today, we are going to narrate you some easy ideas on how to make sock animal puppets for kids, because, the puppet is that particular object, which lures the utmost kids towards its adorableness, apart from the soft toys! Hence, let's check out some cute puppet patterns which you can easily make from any type of soft socks. Take a look-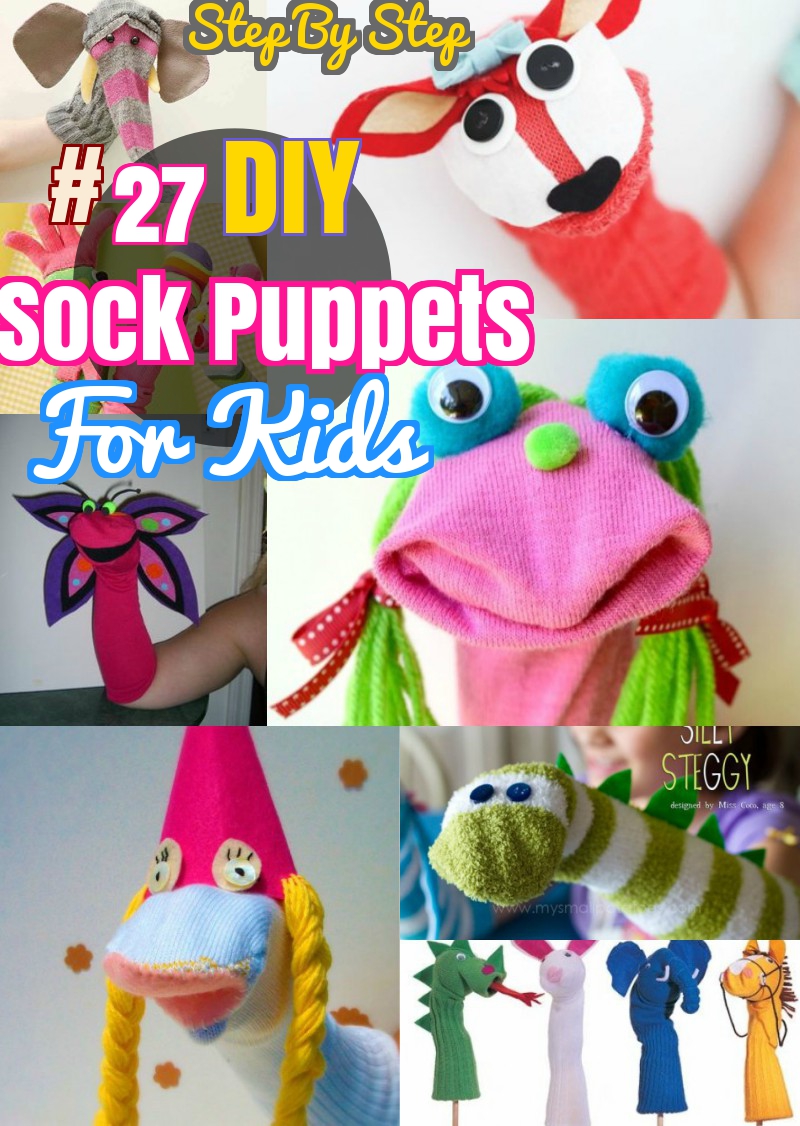 DIY Funny Sock Puppets
Puppet is that kind of object which must have a proper mouth section which you could use while interacting with people. So, whenever you make a sock puppet make sure that you leave an enough room for two wide lips. Just look at the image above and you will get our point apparently.
So let's start by making a puppet in the pattern of one particular animal-
takingcareofmonkeybusiness.com
 Purple Orange Weird Creature Sock puppet Inspiration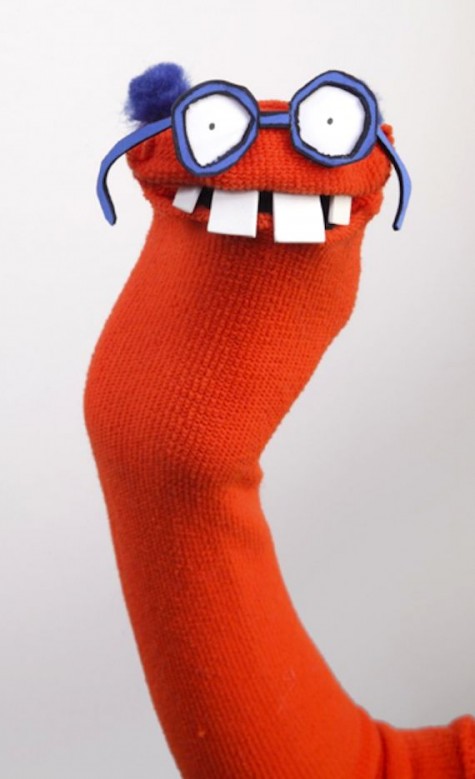 Superhero Sock Puppets Sock Puppets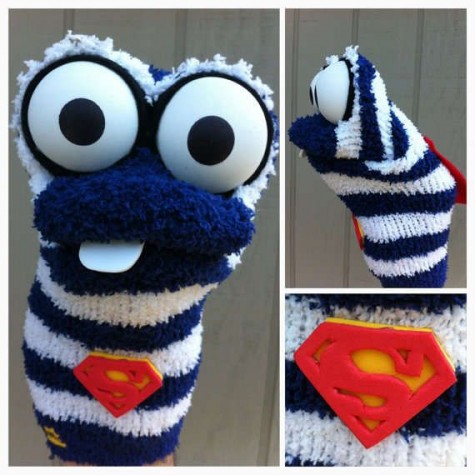 Sock Puppet Inspiration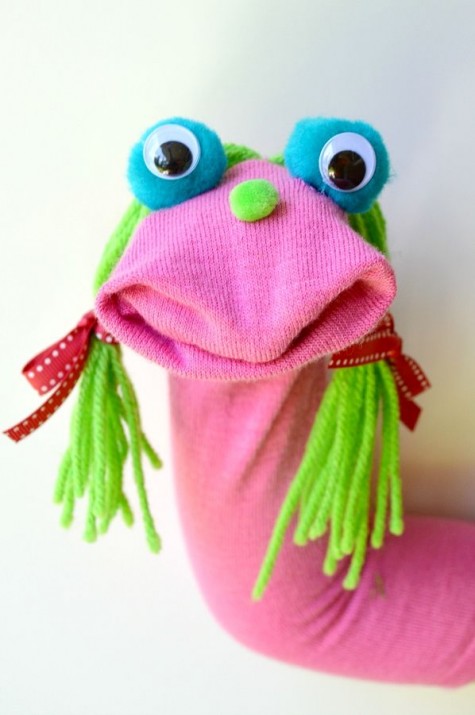 Take a soft yarn sock and make certain that your sock has enough space to use as a puppet.
Now, attach two googly eyes at the bottom of you sock with glue. Mentionable here that, you can sew them up if you want and you can even attach them to the toe end section instead of the bottom, you will get the same result either!
Once the eyes dry up properly, insert your hand inside the sock and certain the shape of a mouth of your puppet.
Now take a piece of felt, cut it out in the shape of a tongue or rather say, in an oval shape. Take a different shade of your felt than the sock as it makes the puppet more eye-catchy.
 Sock puppet step by step Tutorial ( Other language)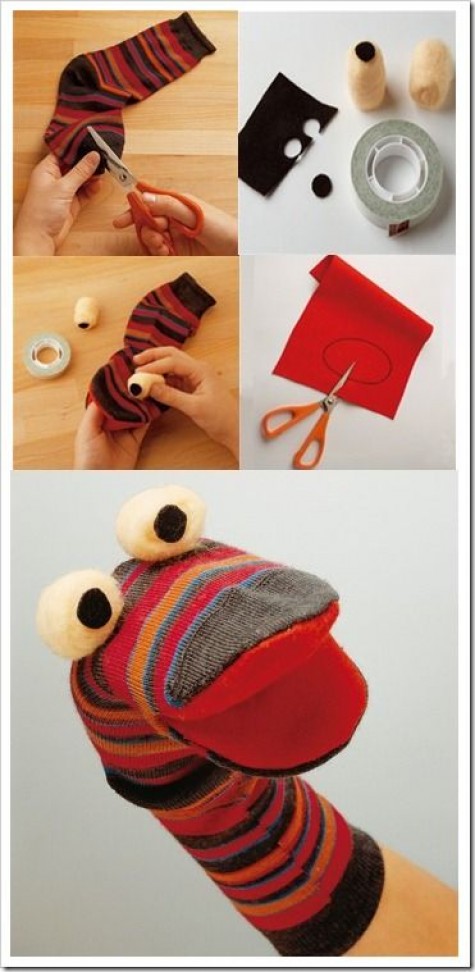 Sock Toy Friends Puppets Kit Flower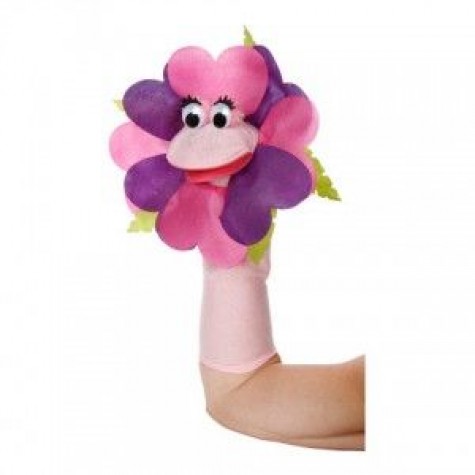 inabox.littlelearninglovies.com
Easy Sock Monster Puppet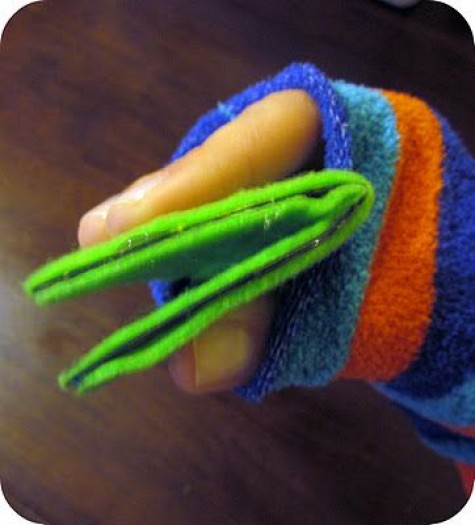 Then stick it within two mouth section and make sure that your hand looks like a snake at this moment! Here, you can separate both sections by cutting them up and then sew them individually using some stiff materials and get the realistic mouth shape of your puppet.
Now, you can emphasize the mouth with wide lips and use some more felt to make the lips. This time, choose the color of your felt carefully as well. Some people love to keep their puppet less highlighted and don't want to make lips. If you are one of them, then skip the lip section easily!
Now it's time to make the nose a yarn made small ball looks great as a tiny nose of your sock puppet, no matter you are making what kind of animal.
After that, use some yarns to make hair or your animal. You just need to cut out some equal pieces and sew them up on the top of your puppet, that's it!
People, who don't want to add yarn hair and look for two proper ears, can make them from soft felt or fur pieces as you can see the picture above.
 Sock Plush Puppet perfect for story time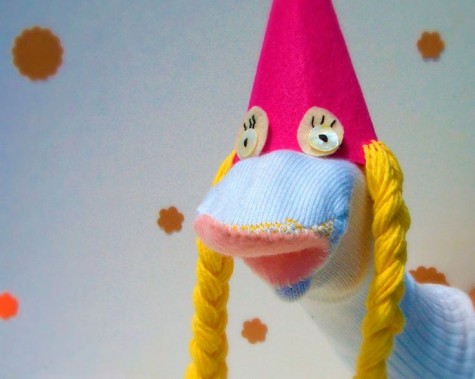 No Sew Animal Sock puppet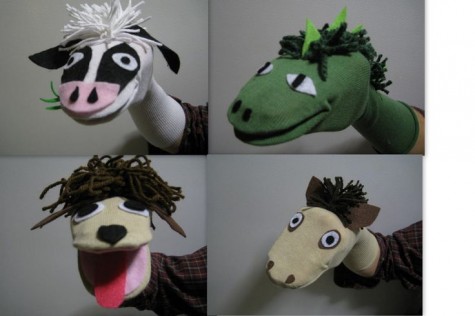 becomingmorewithless.wordpress.com
 Sock Animal Puppets for Inspiration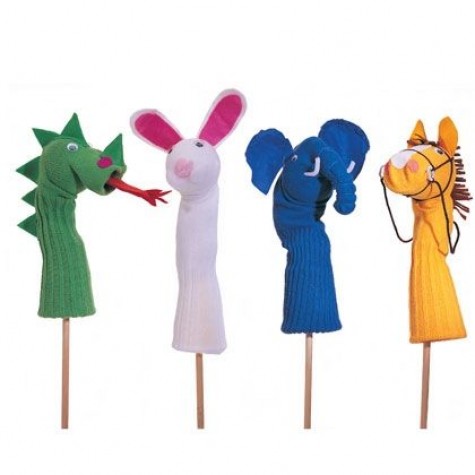 Free Pattern No Sew Dragon Sock Puppet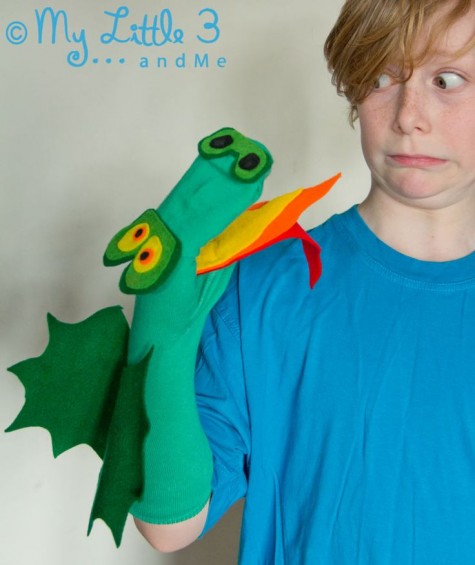 How to Make Animal Sock Puppet Dog Puppet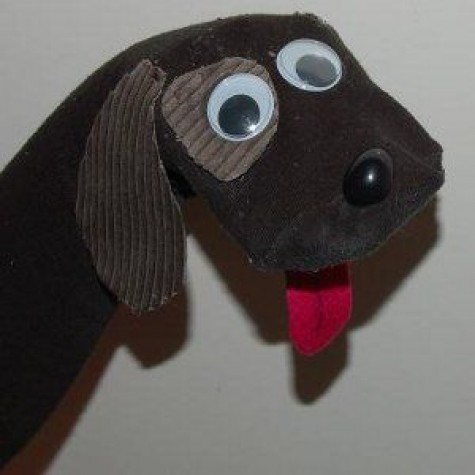 www.knickersockerglory.com
 Story Telling Sock Fox puppet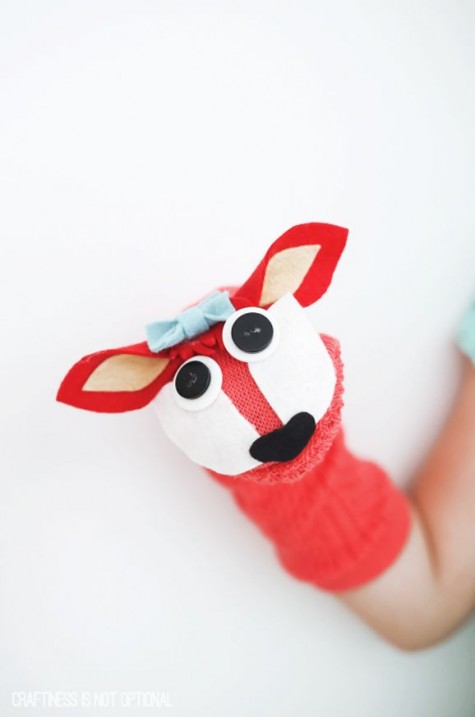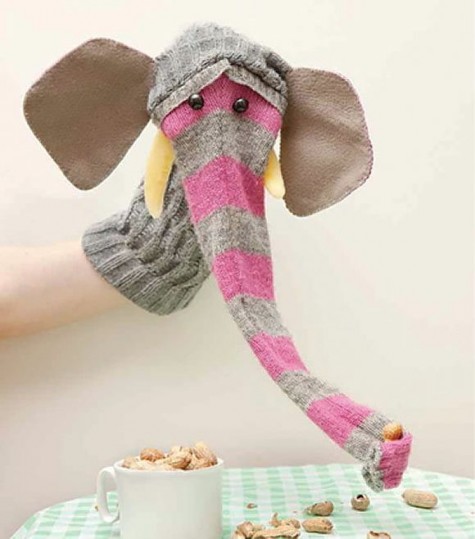 Need a Tutorial for Sock Puppet here you go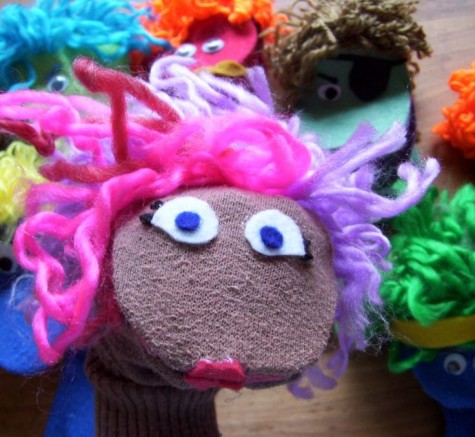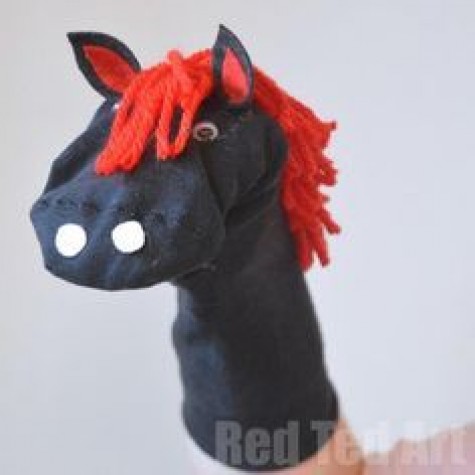 Another Sock puppet Inspiration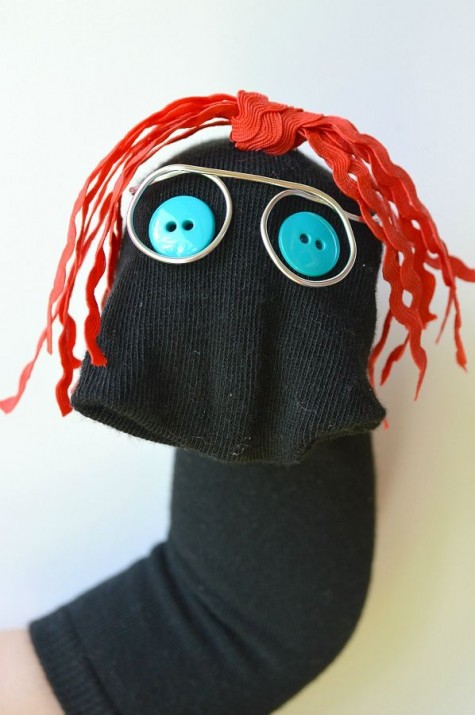 DIY Giraffe Sock Puppets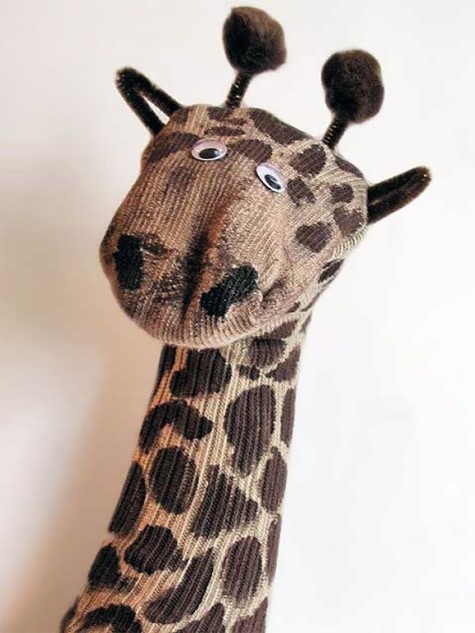 Finally, all you need to check is that what portion rest to complete the shape of your desiring animal and add that part to accomplish it. As in, the trunk portion if you are making an elephant or two soft horns if you are making a giraffe puppet.
How to Make a Sock Monkey

 Silly Sock puppets for Spring break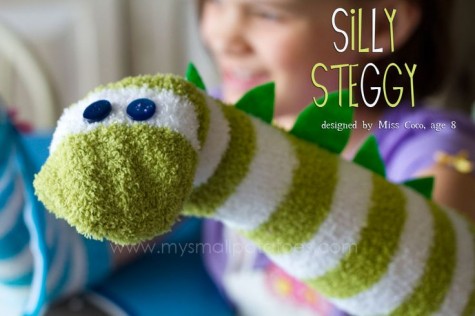 A Turtle Sock Puppet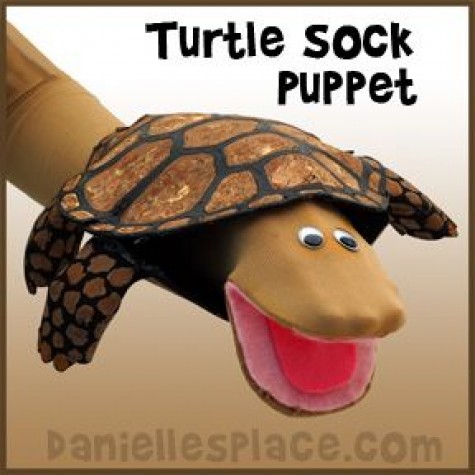 DIY Monster Sock Puppet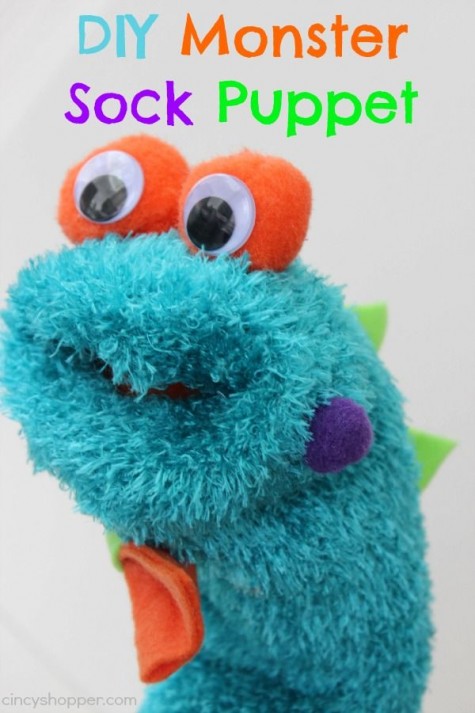 Talking Sock Puppet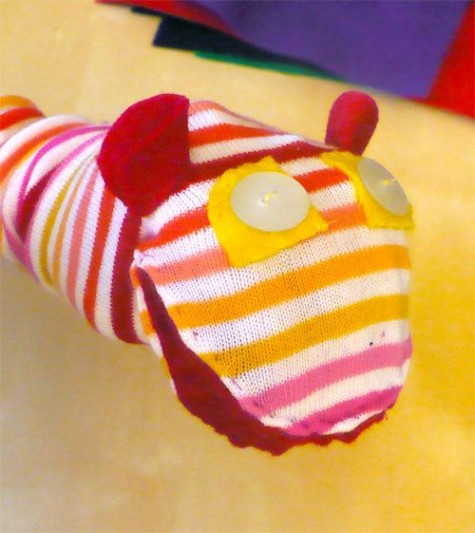 Butterfly Sock Puppet Inspiration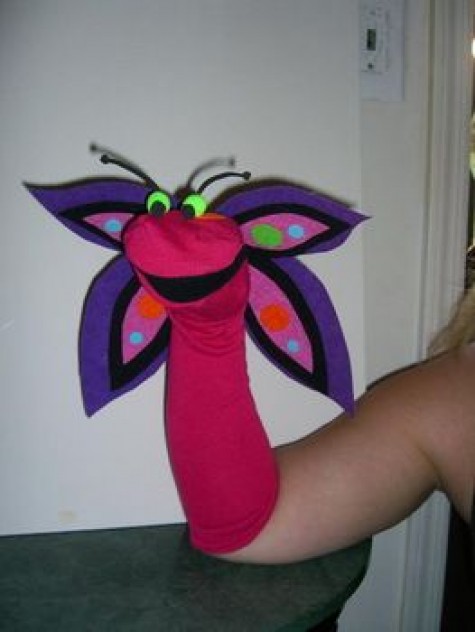 Paper Plate Elephant Sock Puppet Craft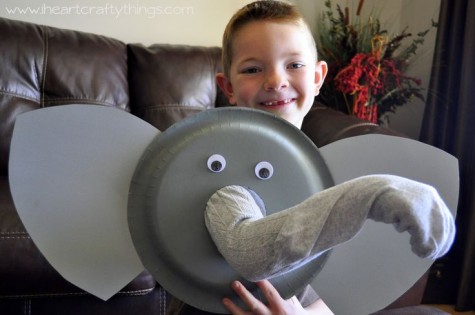 DIY Super Cute Sock Puppet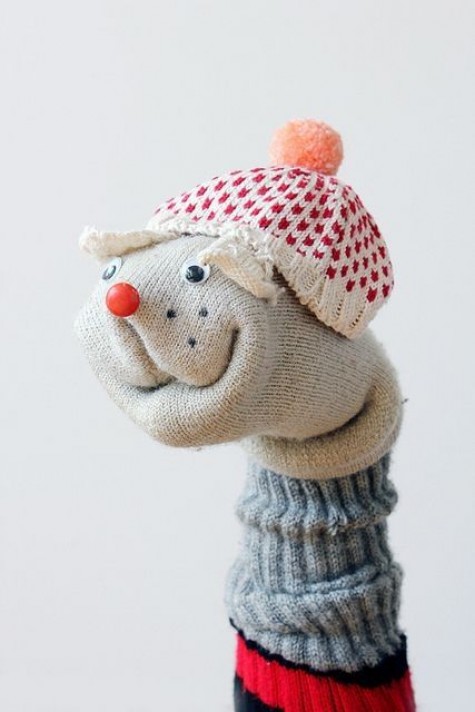 Sock Creature Puppets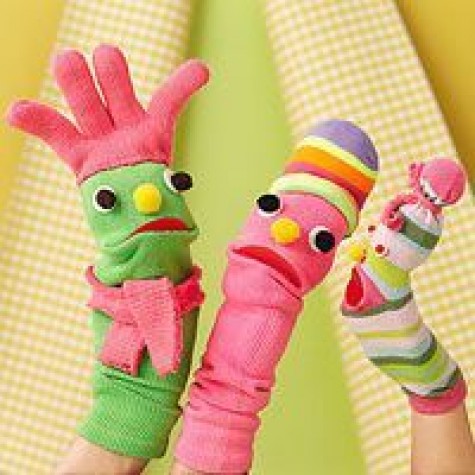 After completing all the following steps just, insert your hand in the puppet and keep entreating your friends or family members whenever you want!
Save
Save