Mason jar is that one object which we can use for various purposes in several fields. We have already shown you guys how to make enchanted fairy glow glittery jars for your room with these functional mason jars. Today, we are going to instruct you how you can utilize these mason jars for varieties or purposes with just touch of decoration, check out the article ahead-
Updated
Christmas Tree Mason Jar Votive

Tea Lovers Mason Jar Gift Idea

Mason Jar Snowflakes

Mason Jar Snow Globe

Christmas Tealight Glitter Jars

Christmas Centerpiece Glitter Jar

Christmas Candy Cane Jar

Emoji Inspired Mason Jars

Emoji inspired mason jars to flaunt great for room decoration, hence, take some medium sized mason jars, and color them up with yellow paint. Then, draw the emotional faces over the yellow surface and let them dry properly. Once they get dried appropriately, pile them up in a particular corner of your house and see that how entreatingly these mason jars can renovate the whole glance of your room!
www.athomewithkristyncole.com
Mason Jar 4th of July Patriotic Jars

These jars could use amazingly on some special occasions like Independence Day celebration, birthday commemorations, summer parties. All you need to do is just decorate these jars with proper designs, such as, paint them with red, blue and white shade along with stripes and stars, when you are going to adorn your jars for the 4th of July celebration.
Quick Mason Jar Instant Noodles

Pin it for later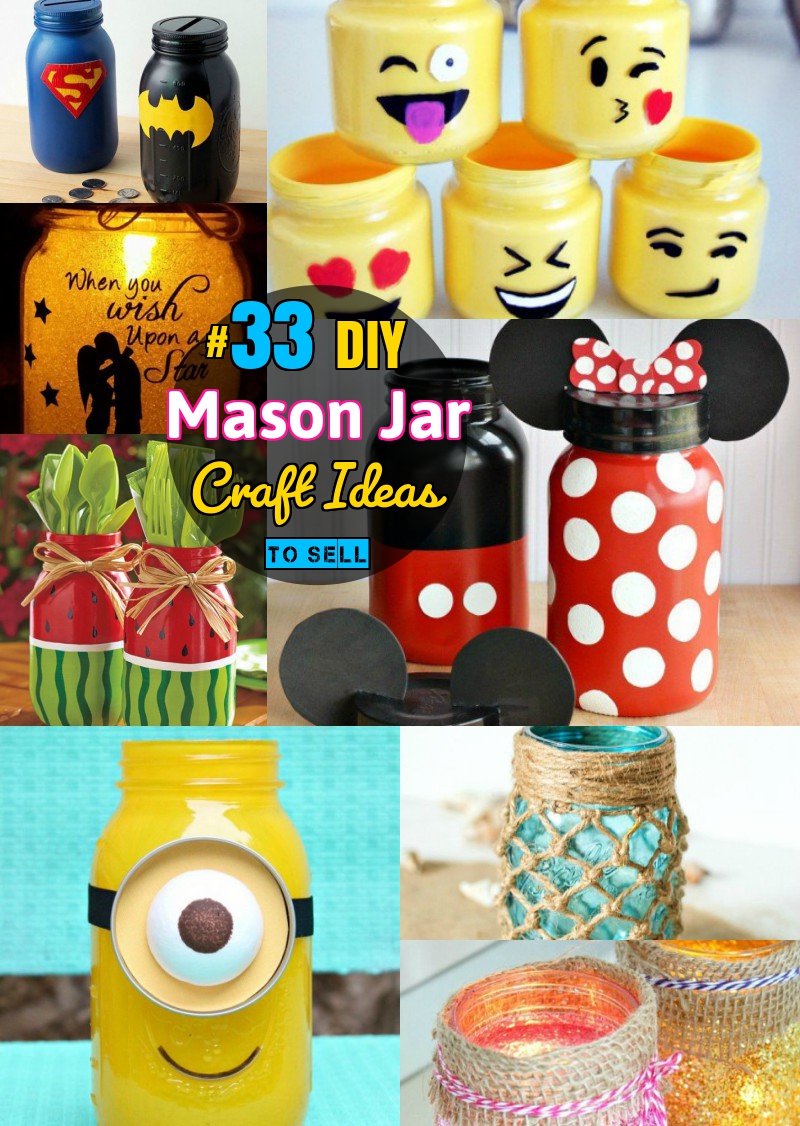 Summer Party Watermelon Painted Mason Jars Utensil Holder

How about painting them as a slice of a watermelon and use them as the spoon and fork holder in a zealous summer party.
Chalkboard Condiment Mason jars for Kitchen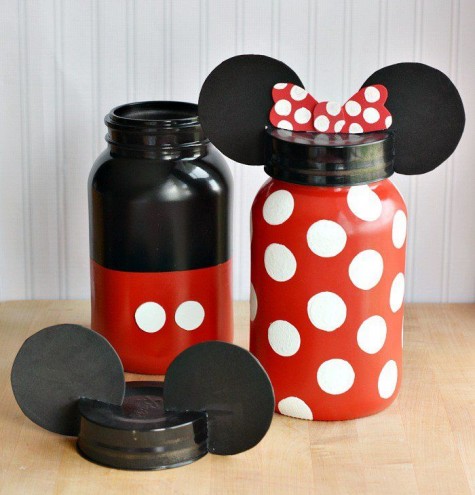 Fishnet Wrapped Mason Jar Craft

Stenciled Mason Jars for Christmas

Paint with white paint and draw a pattern of reindeer face over the white surface and pour some Christmas materials, when you are embellishing these jars as the 25th December commemoration.
Indoor Garden Using Recycled Mason Jars

 Stenciled Mason Jar Ocean Theme Painting Inspiration

Christmas Snowman and Winter Season Mason Jar

 Halloween Spooky Wooky Mason Jar Craft

Making Halloween decorations are even easier to make over these jars and use them as the candy holder for the party or main event. All you just have to do is just color the bottle with any spooky color and then draw a mysterious sketch over the whole surface with the black paint.
DIY Mason Jar Luminaries Craft Idea

How to make Mason Jar Night Lamp

If you are thinking some recycling procedures then go for a Mason jar night lamp for your bedroom. You just require some materials for this thing and make sure that choose the perfect sized Mason jar for a lamp bottom!

One more thing we need to mention here for what mason jars mostly famous and that is the indoor gardening! Whenever we think of a Mason jar utilization, herb or creeping plant gardening is that very first thing, occurs in our mind. So, situate some mason jars over a wooden base and just use them as the best vertical gardening ever, for your favorite herbs.
Labeled Mason Jars For Your Kitchen Organization

Mason Jar Candle Holder for a Beach Wedding

Apartment
 Mason Jar Gift Ideas for Teachers

 Dog Treats Paw Print Mason Jar Storage


DIY Room Decor Mason Jar String light Crafts

DIY  Minions  Mason Jar Gift Ideas

DIY Mason Jar Fairy Lantern Tutorial Video

 Realistic Pineapple Mason Jar Step by Step Craft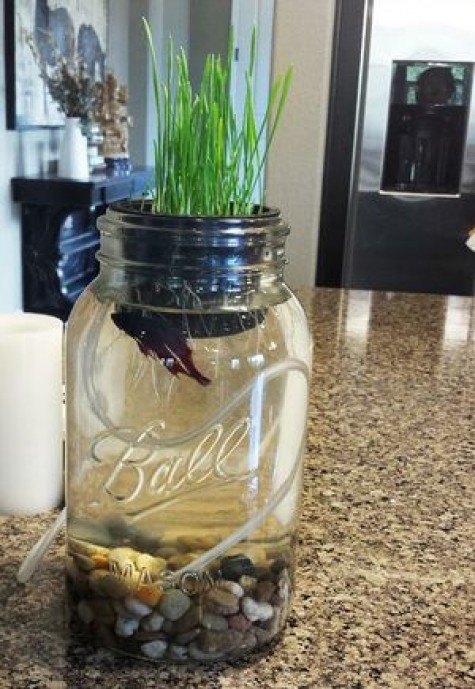 Spray Painted Mason Jar Room Decor Lights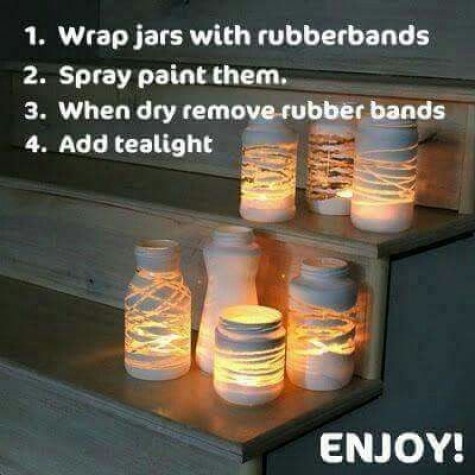 DIY Galaxy Nebula Mason Jar Craft Instruction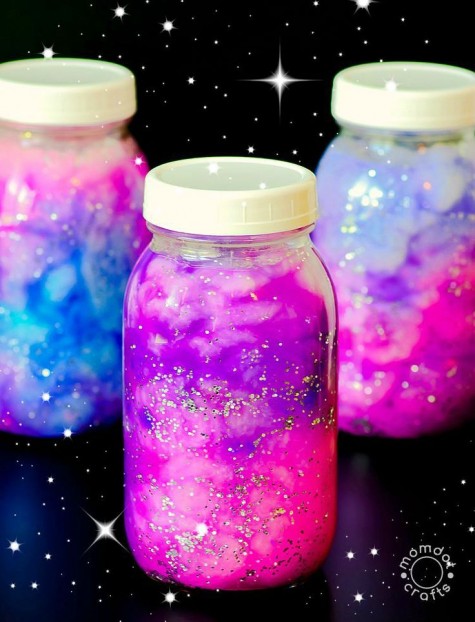 Magical Glittering Mason Jar With Light


DIY Mason Jar Salt Dispenser

Recycled Garden Ideas Mason Jar Succulent

Easy DIY Mason Jar Luminaries Tutorial

Super Hero Mason Jar Bank Crafts to Sell

Fall Season Mason Jar Crafts

Save
Save