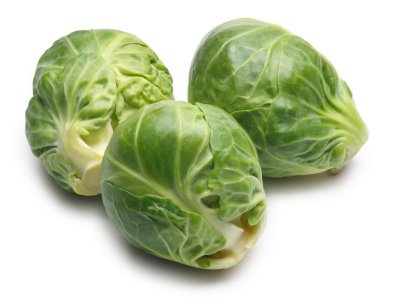 The Brussels sprout is a species of the Gemmifera group of cabbages that grown for its edible buds. This leafy green veggie comes in a tiny size that looks like miniature cabbage. This sprout is enriched with great nutrient values that make this one a highly preferable item for several healthy recipes, especially in the places like Brussels, Belgium, etc. Let's check out some exceptionally flavorsome roasted Brussels sprout recipes, which contain outstanding healthy effects too! Take a look-
Oven roasted Brussels sprouts with bacon cranberries and walnuts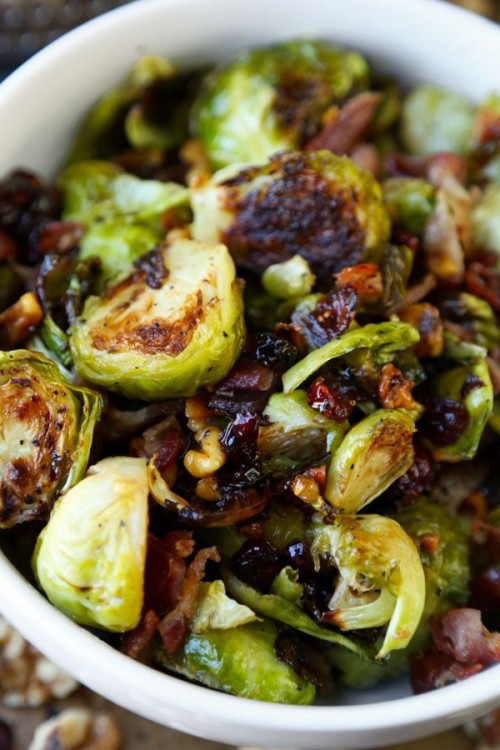 Over roasted Brussels sprout with bacon cranberries and walnut is one of the tastiest recipes with these beneficial sprouts. To make this item you need, 25 Brussels sprouts, 1 tbsp extra virgin olive oil, 3 to 4 bacon strips, ¼ cup walnuts that are roughly chopped, some dried cranberries, 1 tbsp maple syrup along with some salt and fresh ground black pepper.
For the main preparation, initially, preheat you microwave oven to 375 degrees F for a few minutes. Now, clean the sprouts and cut them from the middle, add them to a cooking tray with olive oil, salt, and pepper, toss finely using your fingers, and bake them for 25-30 minutes in your preheated oven. Then, cook those bacon strips until crispy and transfer to a platter to cover with a paper towel, keep the extracted bacon oil to cook walnuts into it. After frying walnuts into that oil, place them next to the bacon strips. Now all you need is just chop your bacon strips into bite size, add all the ingredient, whisk salt and pepper, and your dish is ready to serve!
Roasted Brussel Sprouts Recipe Video
Roasted Brussels Sprouts with Parmesan

Honey Balsamic Roasted Brussels Sprouts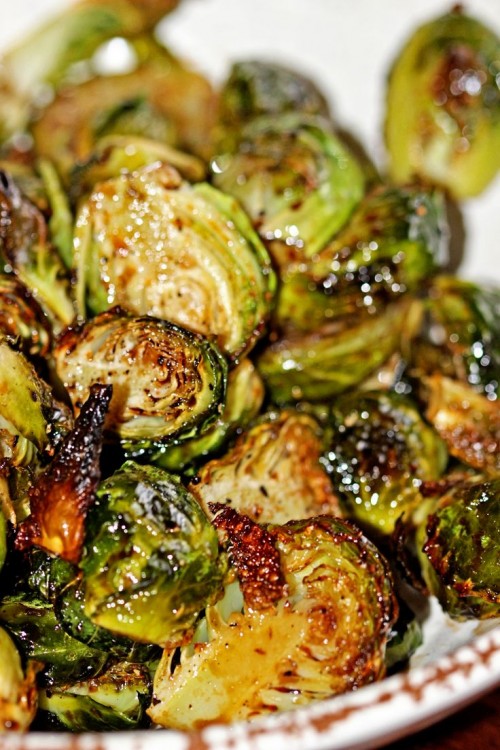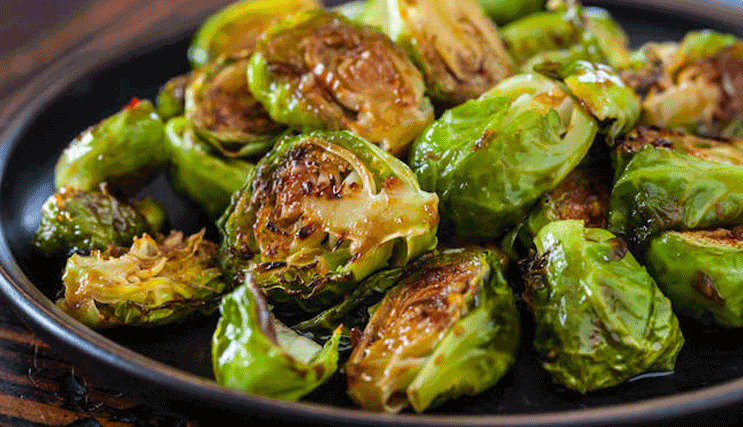 Oven Roasted Brussel Sprouts Video
Roasted Sweet Potatoes and Brussels Sprouts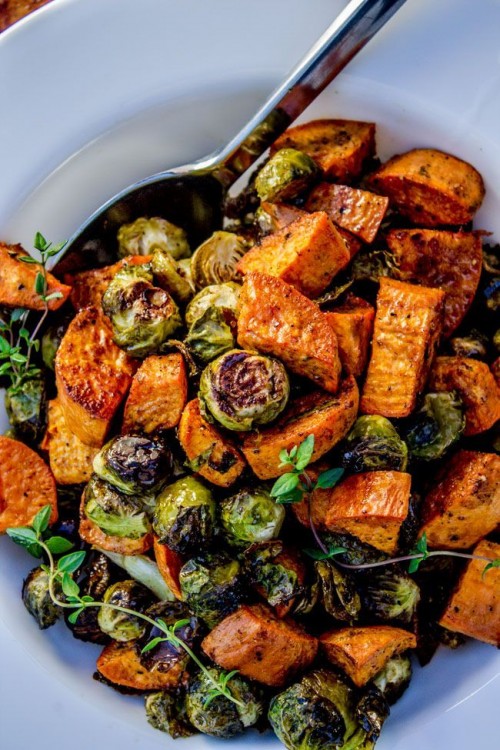 Roasted sweet potatoes and Brussels sprout is another mentionable recipe which you must try once in your kitchen! To make this preparation, you require,  30 to 40 Brussels sprouts that are trimmed, 1 large sweet potato, 2 garlic cloves totally smashed, 1/3 cup olive oil, 1 tbsp cumin, ½ tbsp garlic salt, 1 tbsp salt, some ground pepper, 1 tbsp red wine vinegar and some fresh thyme to garnish.
At first, trim your sprouts by cutting off the little brown end and cut them all from the middle, peel your sweet potato and chop into 1-inch pieces, smash 2 cloves of fresh garlic. Now, add all these items in a giant bowl, pour olive oil over the veggies, then gradually add all the rest ingredients one by one and stir to coat well. Now line a large sheet pan with foil, drizzle a few drops of olive oil onto the pan, pour the coated veggies into the pan, roast for 40 to 45 minutes at a temperature of 400 degrees F until brown. Finally, take out your pan and toss the cooked vegetables with 1 or 2 tbsp of red wine vinegar and garnish with fresh thyme before dish up on the table.
Roasted Brussels Sprouts with Sweet Spicy Chilly Sauce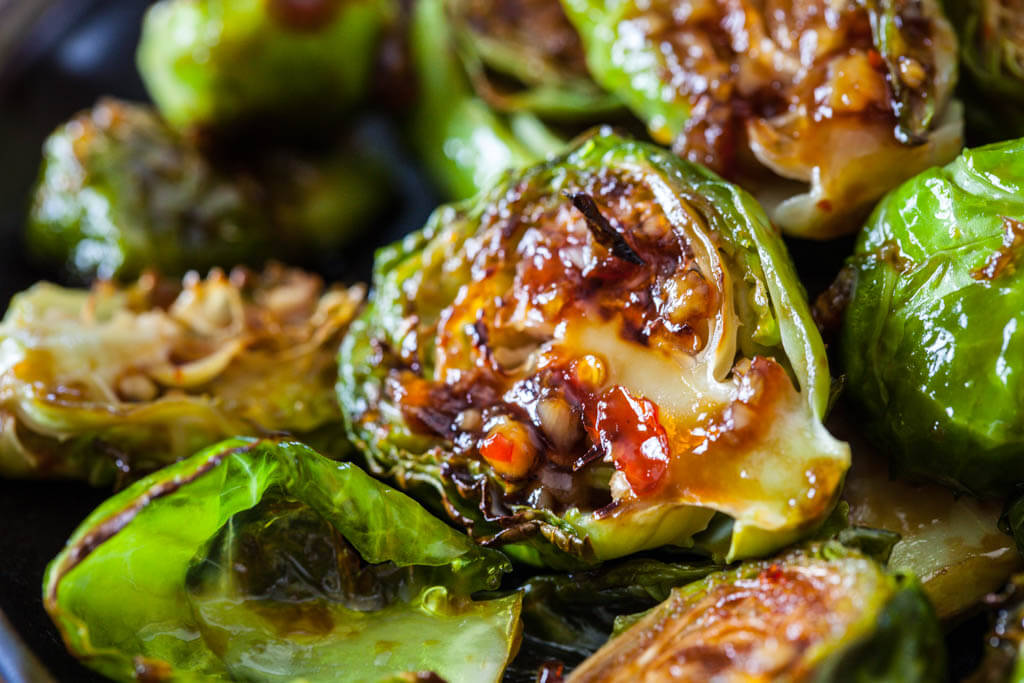 Roasted Brussels Sprouts Cinnamon Butternut Squash Pecans and Cranberries


You can also try this recipe with other healthy vegetables like carrots, cinnamon butternut, squash pecans, etc. You can add some flavoring elements like honey, butter, cheese etc. as well to make these sprouts even more delicious!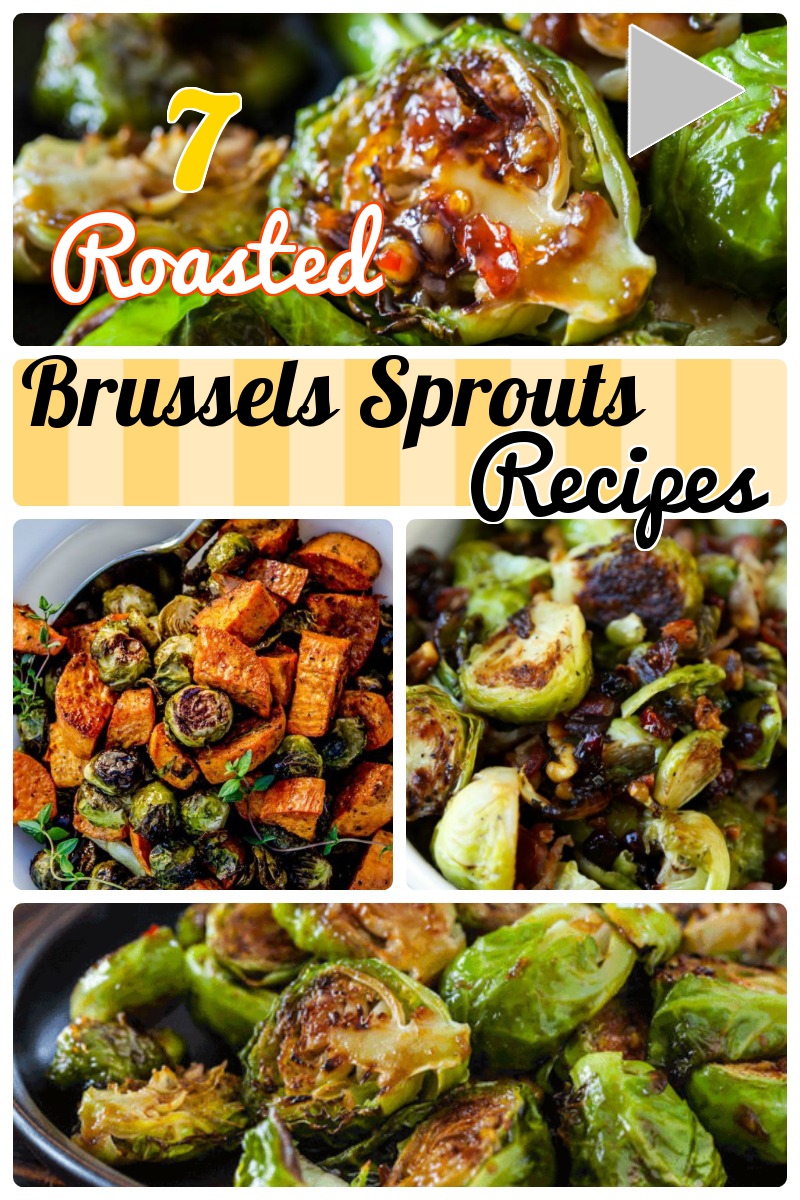 Roasted Brussels Sprouts Recipe
Save
Save