Thanksgiving Recipes: Your Thanksgiving celebration is impossible without some mouth-watering recipes, isn't it! Thus, we bring some extremely scrumptious preparations which are perfect for a Thanksgiving lunch or dinner menu and also could prepare with some simple ingredients along with some easy processes. Let's take a look-
1.Turkey Recipes  2. Thanksgiving Stuffing  3.Healthy Thanksgiving Feast
Thanksgiving Turkey and Stuffing Recipes

Moist Turkey

Juicy No Brine Thanksgiving Turkey Recipe

Ultimate Moist Turkey Meatloaf

Apple Cider Glazed Turkey

Baked and Asian Sauce Tossed Meat Balls

Beer Battered Leftover Fried Turkey

Make Ahead Thanksgiving Turkey Recipe

Taco Turkey Stuffed Sweet Potato Boat

Maple Glazed Roasted Turkey

Easy Soft Pepper Paprika Turkey

Instant Pot turkey

Turkey Meatloaf

Slow Cooker Turkey Breast

Meat and Corn Turkey

Puerto Rican Mofongo Turkey Stuffing

Foolproof Easy Turkey Meatloaf

Ground Turkey Quinoa Casserole

Ground Turkey Tacos

Mouthwatering Turkey Brine Recipe


Unknown source
Cranberry Apple Turkey Brine Thanksgiving Recipes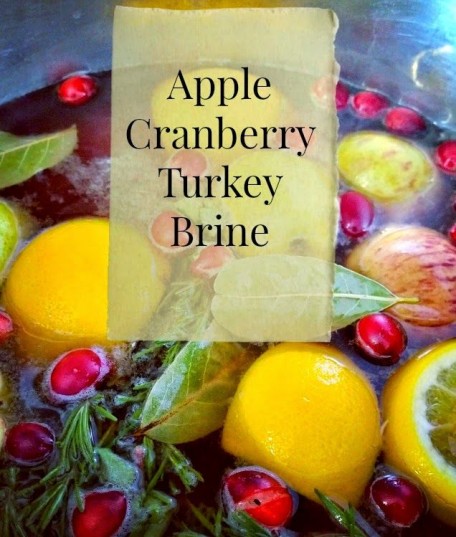 Whole and Breast Thanksgiving Turkey Recipes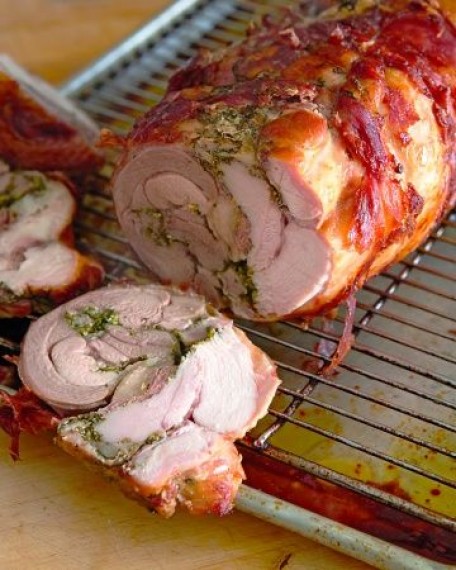 Thanksgiving dinner turkey breast
Leftover Turkey Club Sandwich recipe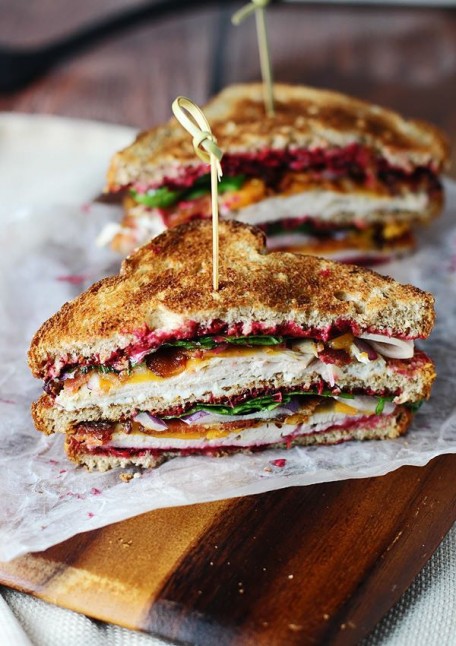 Club Sandwich with leftover turkey
Thanksgiving Recipes Butter flour black pepper turkey stock or drippings


Thanksgiving Recipe 15mins Juicy Easy Maple Glazed Roasted Turkey Breast


Your thanksgiving is quite deficient not including of any turkey preparation in it! We came up with the easiest one n this attempt, take a look-
Ingredients:
To make this recipe you will need, 1 boneless turkey breast that is thawed, ½ cup pure maple syrup, 1 tbsp liquid smoke flavoring, 1 tbsp of grounded paprika, ½ tbsp of salt, ½ tbsp of pepper, ½ tbsp garlic powder, ½ onion powder, ½ dried crushed thyme, 1 pinch cayenne pepper or to taste, one mixing bowl, a spoon and baking tray along with a griller.
How to Make:
At the beginning preheat the oven to 325 degrees F if you are going to make this prepare in a microwave-griller.
Now, take maple syrup, smoke flavoring, paprika, salt, pepper, onion garlic powder, thyme, cayenne pepper and paprika in a bowl and combine them well with a spoon.
Then, brush up this syrup mixture all around the turkey breast.
After that put the roast skin-side up on the baking rack and set it out in a roasting pan.
Finally, roast the turkey breast in the preheated oven for 30 minutes for each side or until the side turns golden brown at 170 degrees F temperature.
Now just take the tray out and serve with some crunchy bed or crispy salads.
Turkey roast for thanksgiving
How Can I Make a Moist Thanksgiving Turkey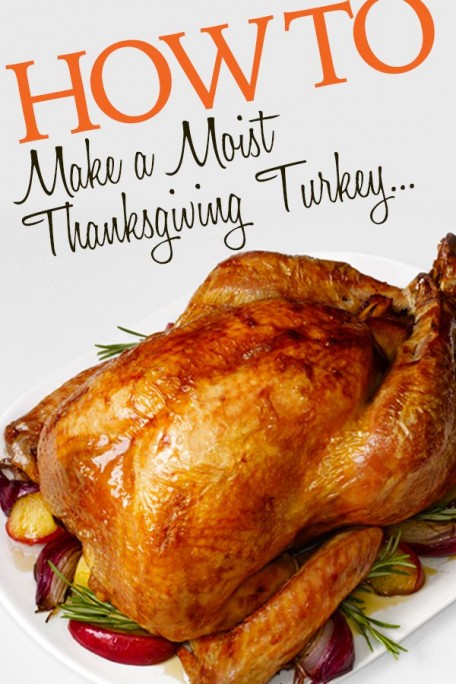 Moist turkey
Easy Garlic and Herb Roasted Turkey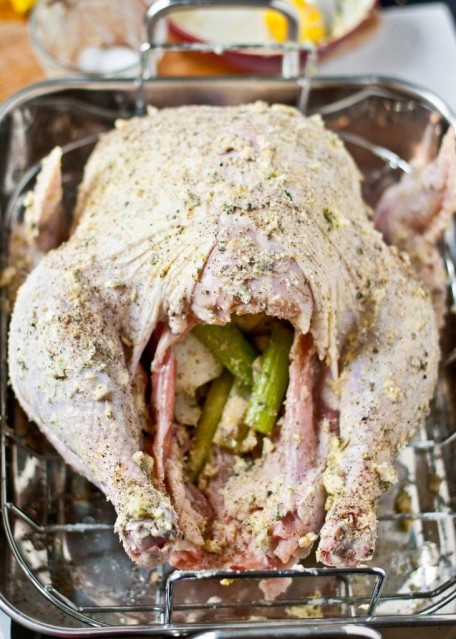 Garlic Turkey recipe for Thanksgiving
Thanksgiving Stuffing Recipes
Homestyle Thanksgiving sausage stuffing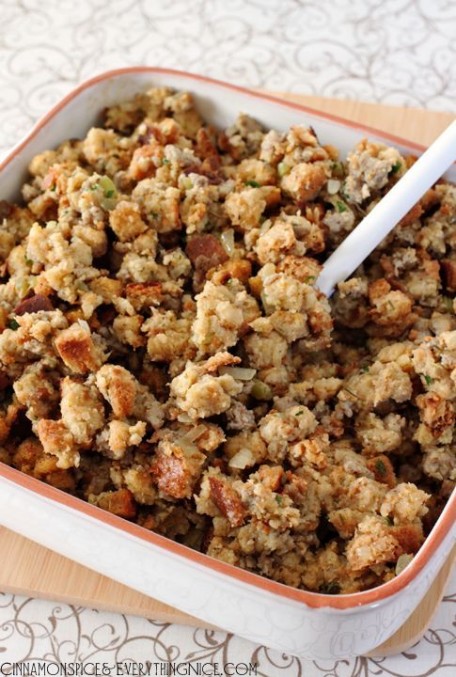 Thanksgiving stuffing Recipe Traditional Moist Dressing Baked Outside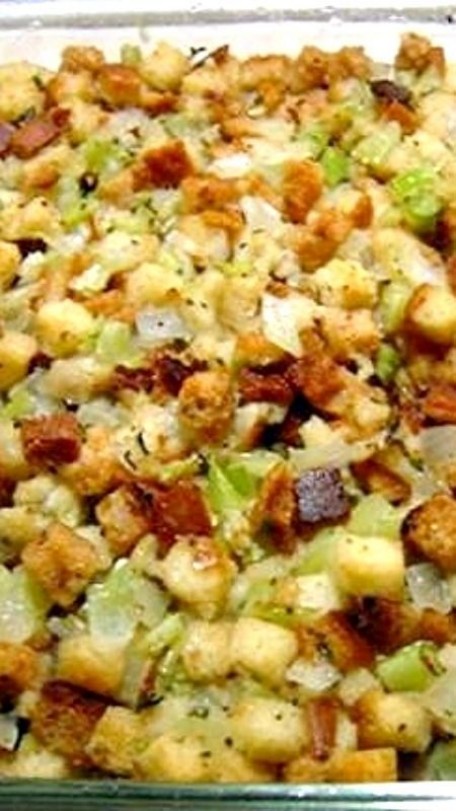 Bread celery stuffing for thanksgiving
Moutwatering Thanksgiving cornbread stuffing recipe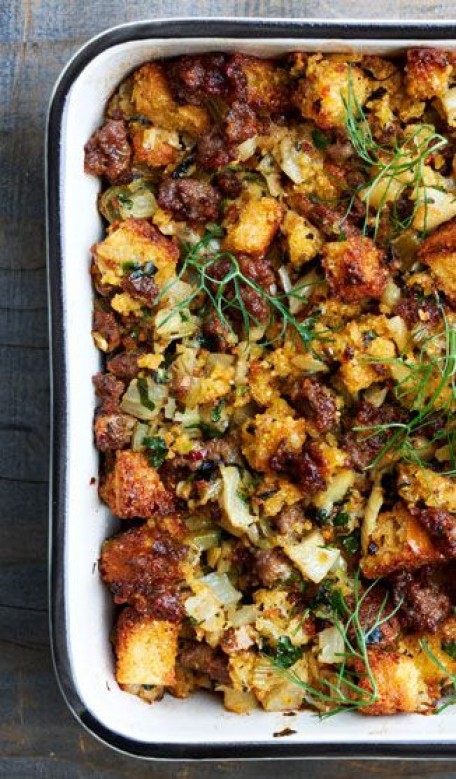 If you are looking for something traditional for your thanksgiving treat then, try out some simple yet delicious stuffing recipes instead of grilled or smoked ones! Cornbread preparation is the very first one that occurs to our mind, whenever we think of a scrumptious stuffing recipe. Let's check out the preparing process below-
Ingredients:
To make this item you will need, 7 to 8 slices of oven-dried white bread, 1 sleeve saltine crackers, 8 tbsp of melted butter, 2 cups of celery which are finely chopped, 1 large onion which is also finely chopped, 7 or 8 cups of chicken stocks, 1 tbsp of salt, some freshly grounded onion, I tbsp sage, 1 tbsp poultry seasoning and 5 eggs which are finely beaten.
1 cup of self-rising cornmeal, ½ cup self-rising flour, ¾ cup buttermilk, 2 eggs, and 2 tbsp of vegetable oil, one mixing bowl and a spatula to prepare the cornbread.
How to make:
At first, pre-heat the oven to 350 degrees F for 2 minutes and then, prepare the cornbread first.
To make the cornbread, stir all the cornbread ingredients finely and pour the mixture into a greased shallow baking dish.
After that, set the tray in your preheated microwave for 20 to 25 minutes take out the tray and let it cool finely before jumping to the nest stage.
Now, take a large mixing bowl and stir white bread slice, crumbled cornbread, dried white bread slices and saltine together.
Then, spread the melted butter in a large skillet over and add celery and onion to cook until they turn brown.
After that, pour vegetal mix over the cornbread mixture, add stock along with salt, pepper, sage and poultry seasoning.
Then, add the beaten eggs, combine very well and reserve 2 heaping tbsp of this mixture for the giblet gravy.
Finally, pour the mixture into a greased pan and bake until the dressing looks cooked properly.
After cooking, this preparation for at least 45 minutes in your preheated oven, serve this stuffing with turkey or some other main dishes.
Cornbreas stuffing for thanksgiving
Savory turkey stuffing Bake – Thanksgiving Stuffing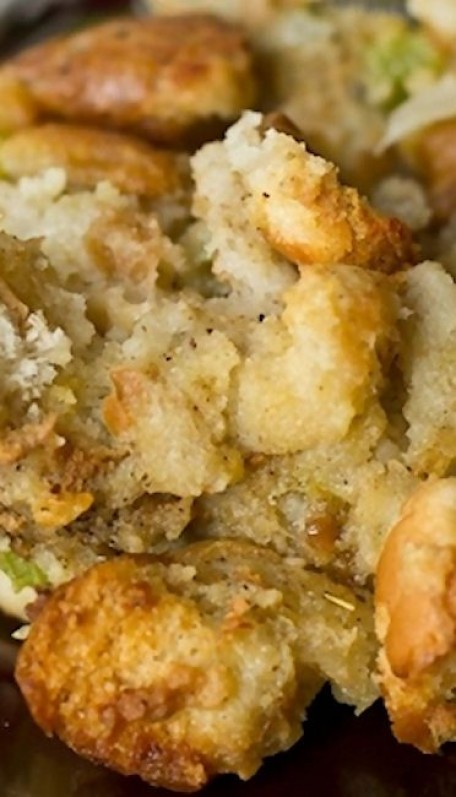 Mushroom Onion and Thyme for Thanksgiving Stuffing Recipe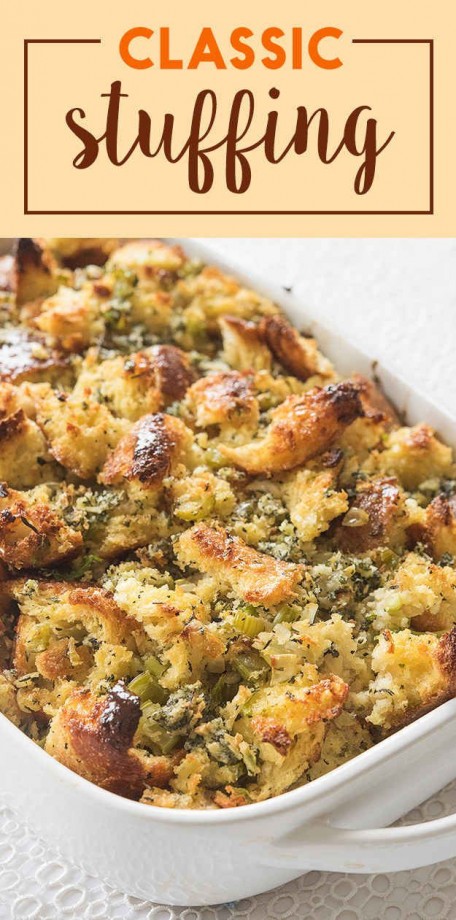 Slow Cooker Stuffing Thanksgiving Stuffing Recipe

slow cooker stuffing recipes for thanksgiving
Healthy Thanksgiving Recipes
Clean Eating Green Bean Casserole – Thanksgiving side dish recipe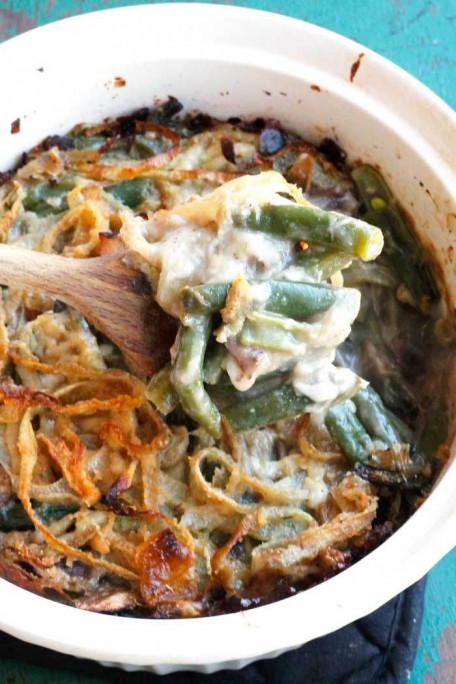 Clean eating casserole for thanksgiving
Healthier Thanksgiving Asparagus Appetizers and Drinks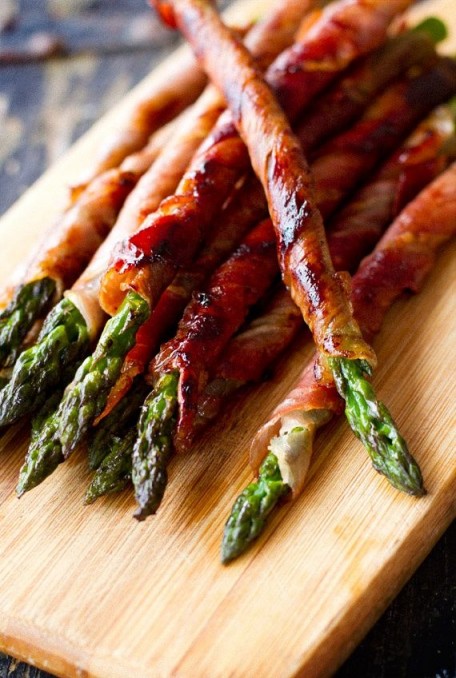 Healthy appetizers for thanksgiving
Dairy-Free Thanksgiving Recipes Mains Sides and Desserts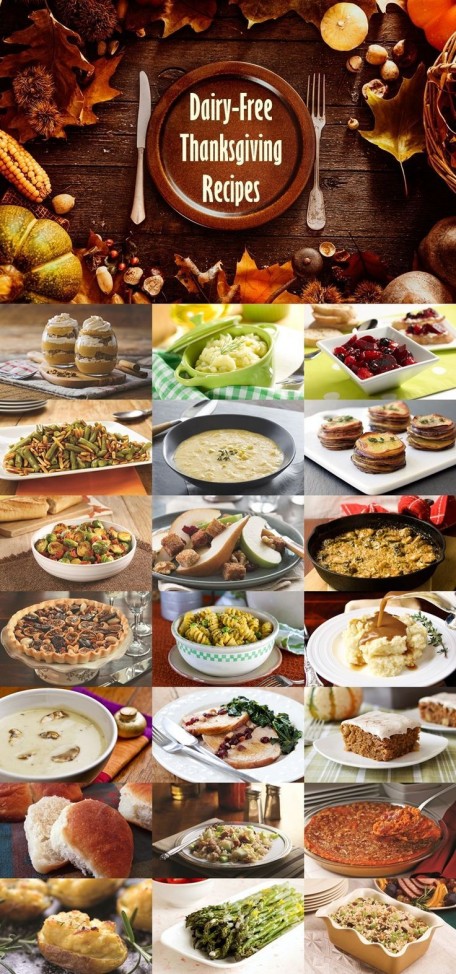 Healthy Dairy-Free Thanksgiving Dinner
Turkey Cranberry Salad combined shredded turkey Greek yogurt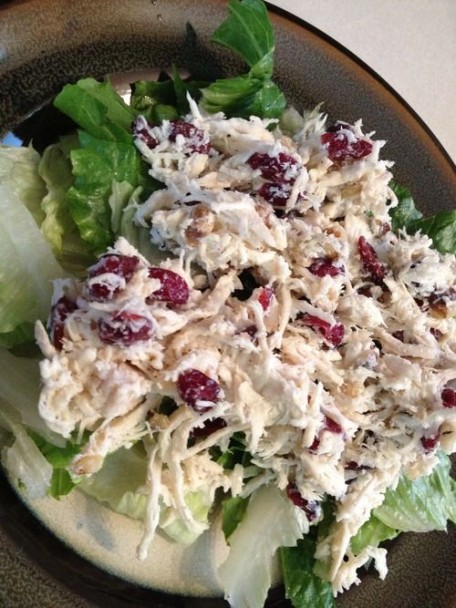 Shredded Turkey Salad Recipe for Thanksgiving
Sausage Stuffing Mix Baked Apple Recipe for Thanksgiving Recipe


Glutten Free Stuffing for Healthy Thanksgiving


Roasted Mushrooms with Garlic and Thyme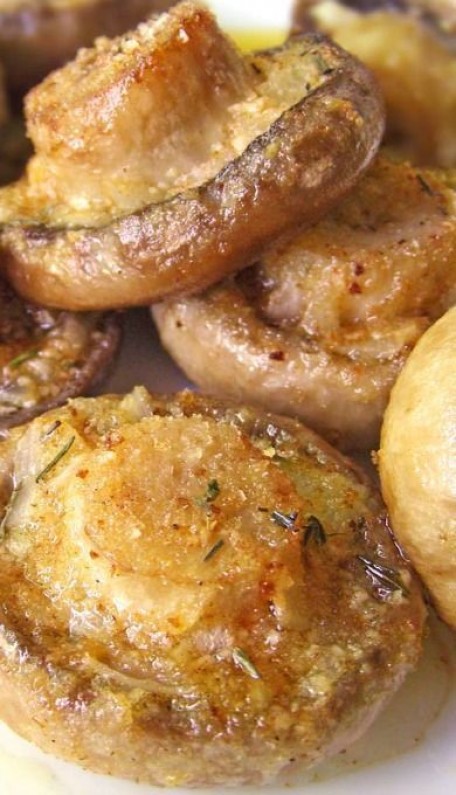 Ingredients:
To make this super healthy and delicious recipe you will need, 16 to 20 even sized open cup mushroom, stalks cut level, 3 tbsp of olive oil, 2 cloves of garlic cloves that are finely chopped, 3 tbsp of unsalted butter, 2 tbsp of fresh and finely chopped thyme, ½ tbsp garlic powder, 5 tbsp fresh breadcrumbs, 1 ½ tbsp lemon juice, along with salt and freshly ground black pepper as per your taste.
How to Make:
Preheat your oven to 400 degrees F and fry the mushrooms slightly by placing upside down in a frying pan.
After that place the mushrooms in a large cooking dish with the stalk by placing the head upwards.
Then, take a small mixing bowl; take melted butter, garlic, thyme, lemon juice, and seasoning to mix them well.
Now, spoon or spread a little garlic butter on every single mushroom piece and slightly press the breadcrumbs on the top.
Finally, bake them immediately in your oven for the next 15 minutes over medium heat and serve immediately.
Garlic Mushroom for thanksgiving
Roasted Green Beans and Mushrooms Recipe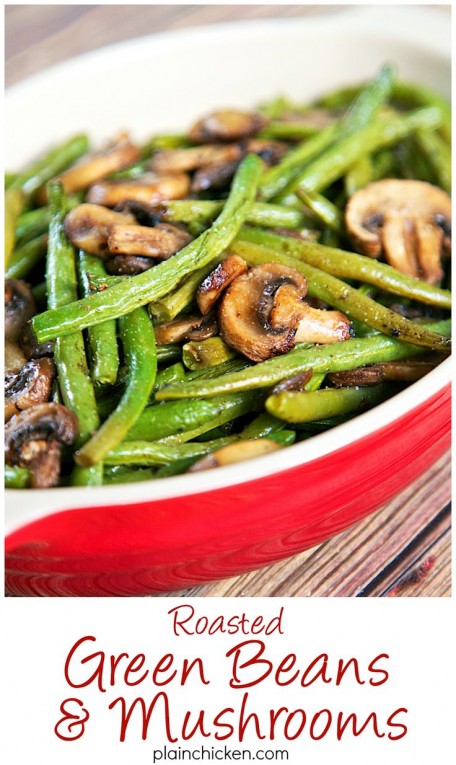 Roasted Mushroom and Greenbeans
Ultimate Paleo Thanksgiving Recipes


How to make paleo thanksgiving dinner
Dry Brined Orange Rosemary Roasted Turkey


Maple Butternut Squash Roasted Brussels Sprouts Pumpkin Seeds and Cranberries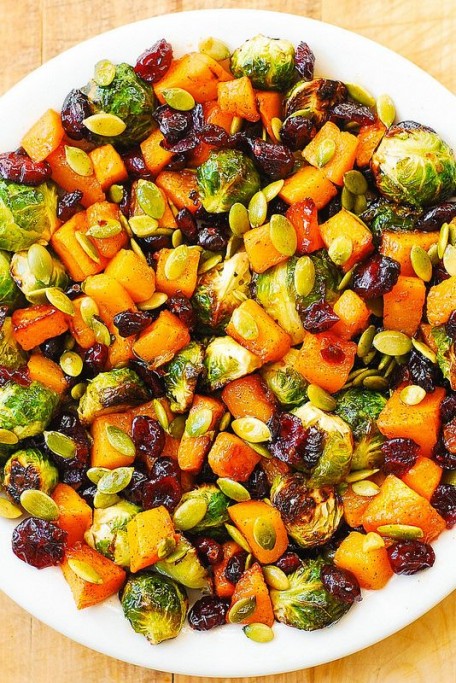 How to make Brussel sprouts pumpkin seed recipe
Thanksgiving Recipes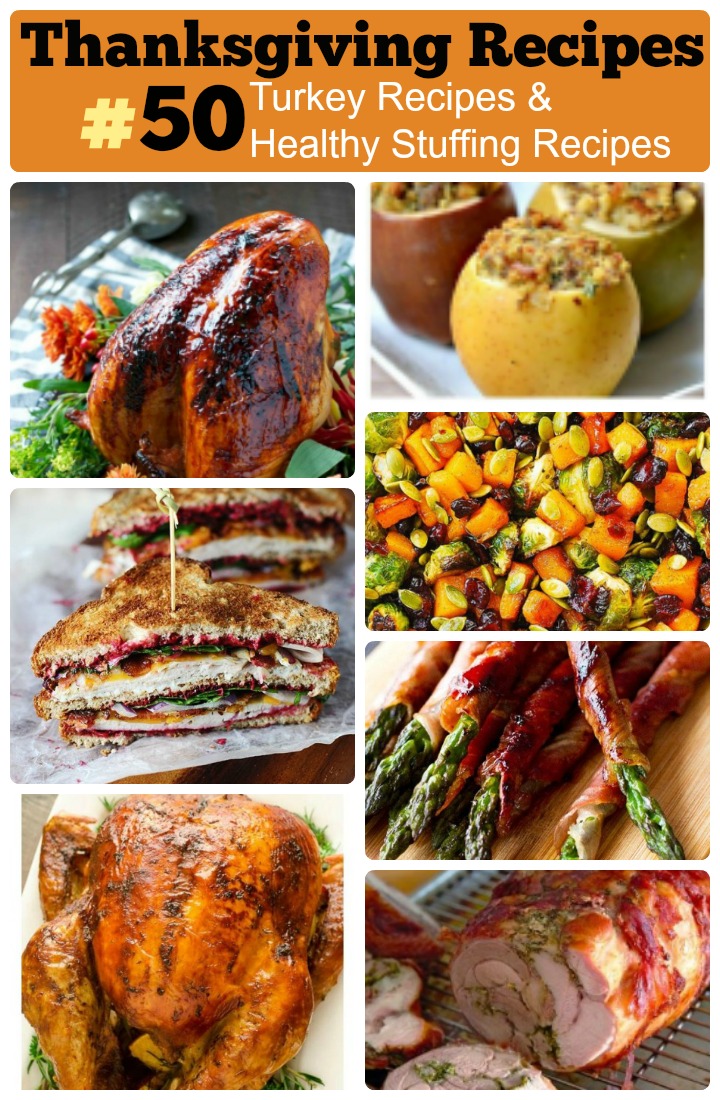 Save