Origin of Turmeric
Turmeric is the pulverized rhizome of an Indian plant that used for stimulation, flavoring and include color to the food. One more significant role is played by this beneficial plant and that is a beauty product to increase the prettiness of a woman. One of the primordial plant turmerics also uses for curing any kind of injury along with its marks! Because of the various advantages, turmeric still considered as one of the best herbs not only in India but all over the world!
If we hunt in the history of this Ayurvedic rhizome, India is that country where you have to search thoroughly as turmeric wad found and invented as a valuable plant in this country for the very time! Approximately, thousands of years ago, Asia continent not only emerged with this product but, at the same time it showed how to utilize this thing in the various field.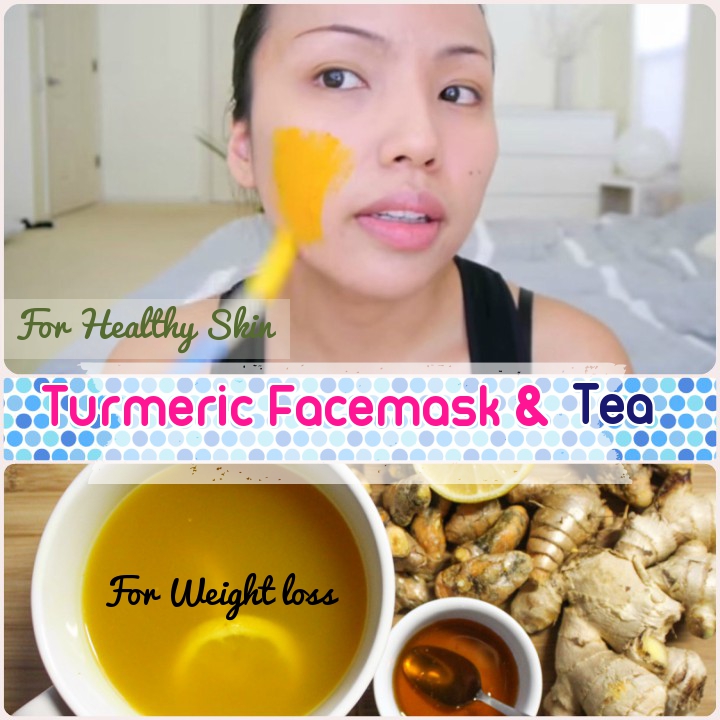 Earlier, it was used as a dye for foods in this continent and in India, it was considered as the auspicious element for rituals and wedding ceremonies. Hindu religion uses this thing as a component to worship their Gods and Goddesses as well. In Ayurvedic medicine, turmeric is regarded as the main part of making several internal medications for, indigestion, internal infections, liver ailments, etc. This single object uses in so many categories, that it is quite impossible to refer all functionality in a single article; yet we are occurring top 4 usages of this product in this article below, let's check them out-
Turmeric Tea:
Turmeric tea is one of the homemade medicated items which help to cure several internal and external crisis at once!
How to Make:
To make one cup of turmeric tea take 1½ -2 cups of mineral water in a saucepan.
When the water starts simmering add 1 teaspoon of grounded turmeric into that and let it boil for 10 to 12 minutes.
After watching that the water is shrinking, turn off the gas and remove the pan from oven.
After that, strain the tea through a fine sieve into your cup and serve with 1 tbsp of honey or lemon juice to taste. Make sure that your sieve is in good condition and doesn't pass turmeric powder while straining into the cup!
Turmeric Tea Benefits:
It is not difficult to guess that this spice is not used as a tea material without a valid reason and that reason is its outstanding function to reduce some unmanageable dangerous diseases! Research proves that turmeric tea can surprisingly control brain abnormality that is associated with Alzheimer disease in brain tissues. It also regards as an anti-cancer tea for several human bodies. Though, the utmost modern people prefer this tea to get a substantial freshness and enthusiasm as it caters sufficient antioxidant to our body cells through this tea.
Related Video How to Make Turmeric Tea
https://www.youtube.com/watch?v=a1yn6YbsPW8
Turmeric Face Mask:
Women mostly adore this spice because of its applauding functionality as a beauty product. Several Asian women use this thing in their various facemasks to get a healthy and fairer looking skin. After watching its tremendous functionality, numerous cosmetic manufacturers utilize turmeric as the key component in their beauty products as well! Let' check out some top face packs with this spice below-
The milk-turmeric face mask is one of the best face masks ever for a brighter looking skin. To make this pack take 3 tbsp of unsweetened milk and 1 tbsp of grounded turmeric; stir the well in a small mixing bowl apply on the entire face with your fingers. After a gap of 15 to 20 minutes, wash it off with plain water.
Honey-Curd-Turmeric face pack is another wonderful item to mention which greatly use remove suntan and dark patches. To prepare this facemask, take 2 tbsp of unsweetened yogurt, 1 tbsp of honey and 1 tbsp of turmeric powder, combine them smoothly with a spatula and apply on the face, hands and neck areas. Leave it for half an hour and rinse it off with normal water.
The sandalwood-turmeric facemask is one mentionable item here which not only helps to increase the glow of your skin cells but also lends a hand to remove the dead cells from the face, thus works to reduce dark patches and pigmentations from facial skin. To make this pack, take 1 tbsp of sandalwood dust and 1 tbsp of turmeric powder along with 2 tbsp of rosewater and combine them smoothly. After applying them on the face, leave for 25 to 30 minutes, until tighten, and then, just wash it off with plain water.
You can also try this advantageous product with other effective facemask objects like Multani mitti, oatmeal, ripe banana, gram flour, rosewater, coconut milk, etc. Amalgamation products should vary as per the skin requirements of the user.
Also give a try on healthy homemade honey face mask.
Related Video: How to Make Turmeric Face Mask and How to Apply the Mask
Turmeric for Skin:
It will be monotones to repeat that turmeric is a very effective and essential spice for our skin again and again, as we have already mentioned that statement above! So let's check out the reason and effectiveness for why it is recommended as one of the best products for skin of all time!
Turmeric enriches with curcumin photochemical that benefits our skin from in and out both sides. Thus, it often prescribed by several skin experts to use for improving the quality of our skin cells.
It helps to remove the bacteria from our skin cells that directly reduce the possibility of acnes and pimples along with skin rashes.
Its internal content helps to wipe dandruff and dead cells from the scalps which indirectly lends a hand to reduce the unwanted hair fall.
It increases the blood circulation and that works to the growth of our facial skin cells which come up with a brighter or fairer face, also rejuvenate the entire skin with new cells.
In addition, turmeric helps to remove the stubborn dark circles under the eyes and regarded as a blessing to them, who suffer from this disgusting crisis!
For Soft and Glowing skin learn DIY steps for homemade lotion bars.
Turmeric for Inflammation:
If we are talking about the best functionality of turmeric then, it's definitely the anti-inflammatory of this product which makes this spice so popular among the utmost users!
Turmeric eternally soothes internal and external burn by every bit of it, thus, several doctors prescribe this thing to apply on burn or wound areas to get a fast remedy. The anti-inflammatory properties of this spice come up with surprising healing agent that reduces the burn and stirring feel of any affected area and provides a cool sensation in an instant effect after applying this directly. So, if you haven't tried yet this Ayurvedic method, apply this once, and you will be totally mesmerized by its amazing anti-inflammatory quality, which is very rare to find!
Some avocado Face masks for healthy skin.
Save