Honey and Oatmeal Face Mask: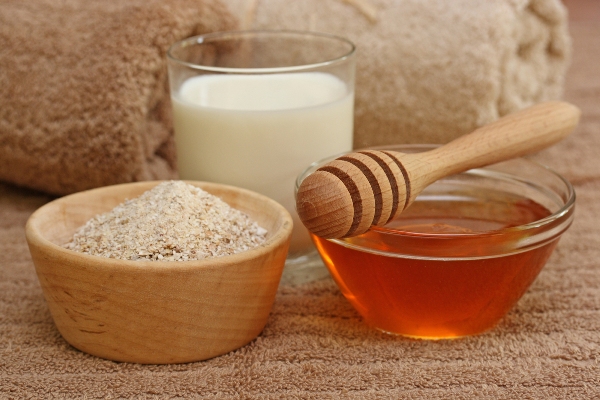 Girls who owned sensitive skin know the crisis of a good face pack very well as they always seek for a facemask that could suit their skin types and provide a desiring outcome too! Honey oatmeal face pack can cater the exact conclusion to those seekers and at the same time, help to remove the blackheads plague from the skin.
Ingredients:
To make this pack you require, 3 tbsp of ground oats, 1 tbsp of hot water and 1 tbsp of raw honey along with a mixing bowl and a spoon.
Instruction:
At first, take the oats into the bowl, then, pour the hot water, stir them well and leave the mixture to cool for a few minutes. When you find that the mixture has cool down totally, add the raw honey into that bowl and whisk smoothly until you get a thick and downy paste. Now apply this pack on all over the face and let it dry for 15 minutes. After that, just rinse it off with normal or cool water and consider using some natural toner and moisturizer to your skin immediately after applying this pack.
Video : Homemade Oatmeal honey face mask for acne
livesimply.me/2014/07/08/homemade-honey-oatmeal-acne-mask-recipe/