Banana and Honey Face Mask: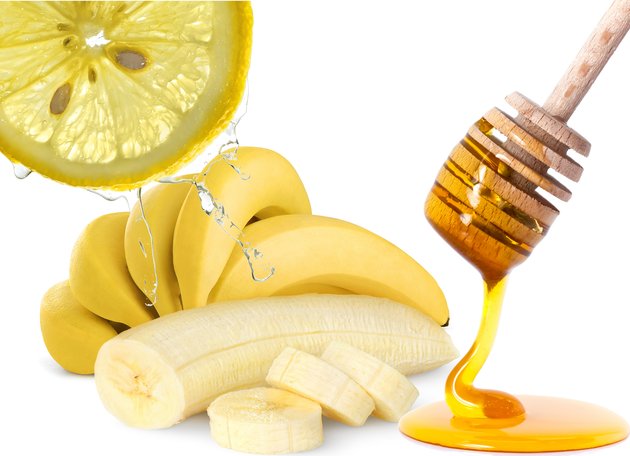 Some ladies complain that raw honey doesn't work for dry skin type or it may increasingly instigate the dryness of those skin cells! But, we will recommend you to use this highly beneficial element after merging with a ripe banana, as while honey combines with banana it escalates the glow of your skin and at the same time control the excessive dryness from your skin cells.
Ingredients:
To make this face pack you need, 1 ripe banana, 1 tbsp of raw honey, one spoon, and a mixing bowl.
Instruction:
At first, unpeel the banana and mash it with the back side of your spoon, now add the raw honey and knead them well until they stir evenly. You can pour a ½ tbsp of fresh lemon juice here if you want to make the packed fluid. After that, wash your face with plain water, soak it up with a towel and then apply this pack on your face lightly. Leave it to dry for 10-15 minutes and then wash it off with lukewarm water. Use this pack once in a week and you will get an unbelievable outcome of your skin, for sure!
You may also be interested in homemade face packs.
Banana face mask video
Reference: http://www.sheknows.com/beauty-and-style/articles/954609/banana-face-mask