A perfect garden wouldn't be completed without some beautiful and attractive flowers! So, shun the other plating procedure and quickly check the planting process of a striking flower plant in your own garden, for now. When we think of planting a pretty and eye-catchy flower, we utterly confused by some hugely magnificent garden flower ideas, which all have vibrant shades, nice view along with easy cultivation methods, too.

Hydrangeas are one of those kinds which have the entire above-mentioned attribute along with an attractive look because of their large and lively clusters. This flower mostly comes with white, pink and blue shades and grows best in the sunny summer atmosphere. As because, these flowers blossom in bunches, thus, several gardeners use them to highlight their fences or front yard with a fascinating view. Let's check the cultivation procedure of this flower ahead-

How to Sow Hydrangea in Garden?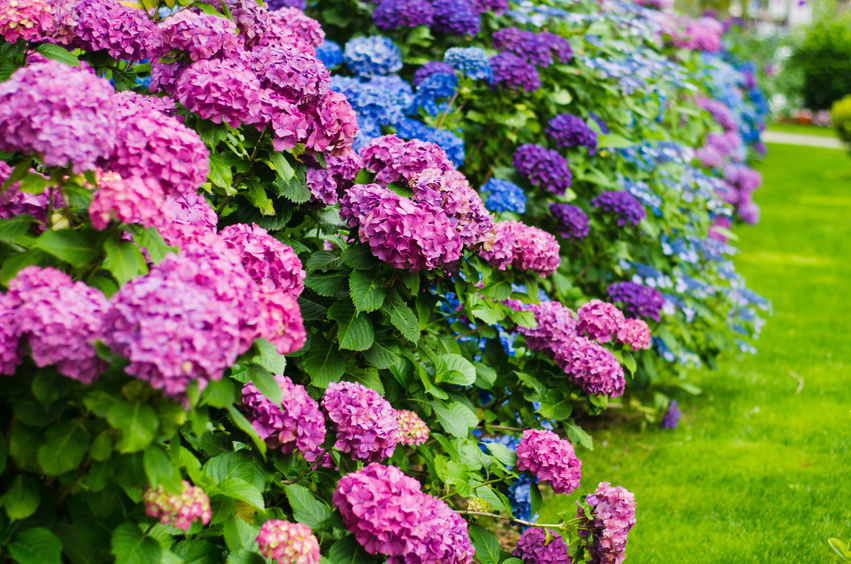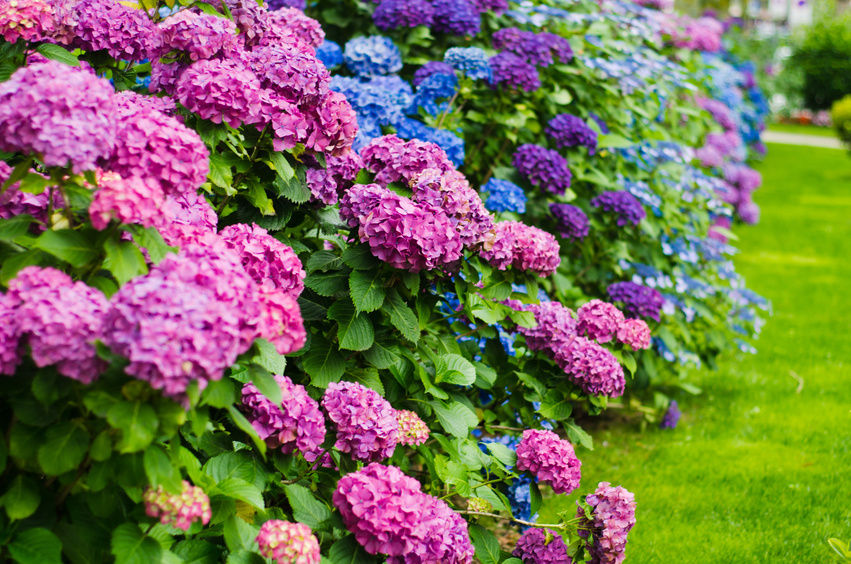 Like the other crops' cultivation, here also you need to decide the variety of your flower first, as that will decide the planting condition of your garden. However, after choosing one category between mop head and lacecap hydrangea, you need to jump to the sowing process of your plant, for that check out the instructions below-
At first, decide the place at your backyard, where you want to sow or grow the hydrangea plants and then, prepare the soil in a row dimension to plant the hydrangeas throughout the entire row.
To prepare the soil, you require getting a soil that is merged with the layers of sand, slit, clay and fertilizer with the pH 6.0. Make sure that your soil has a very low consistency of clay as it will help to make the drainage system well.
Remember that a good potting soil must have 5% of organic matter in its entire layer. To fertilize your soil, you can use gypsum, organic matter, peat moss, etc. products which are easily accessible in the market now.
After setting the soil, dig some holes with a depth of 3-4 inches and a gap of 6 inches throughout the entire row; add a few organic materials into those holes and then place the crowns of hydrangea plants into those holes, fill them up with some more potting soil.
You may also be interested in growing tomatoes.
How to Grow Hydrangeas with Proper Methods?
After completing the sowing process, water each plant with lots of water to make the soil enough moist at this primary stage.
When watering your plant, check that the drainage system works properly or not, otherwise, the water wouldn't go out properly and produce a damp root system which unfortunately prevents the growth of your plants!
Now, all you need is just keep watering and fertilizing whenever your plants need it urgently.
After a while, when you will see that the crowns turn into stronger forms and stems get longer or wider, mulch the soil with some nice mulches, after watering with a larger quantity.
One more thing you need to validate until they blossom flowers and that is whether your plants are getting adequate sun rays or not, as heat or sunlight is an as much essential element for growing hydrangeas as the water or proper fertilizer!
Growing hydrangea and problems.
How to Taking Care of Hydrangea Plants?
As this plant comes up with a bushy form thus, it is essential that you take out the prunes from the stem at the right time of growth.
If you want to get the hydrangea flower in bright and undamaged from the worms and bugs, then, keep checking regularly the leaves and the stem of flowers, whether they are affected or not. Whenever you get a glimpse of those disgusting creatures, just apply some proper protection to wipe them out.
Protection is not only needed for the bugs but, sometimes, it is required from the weather as well! Freezing or icy winter is that kind of weather which can damage the petal of your vibrant hydrangea flowers. Hence, possibly protect these plants from the cold weather in the season of winter.
Take inside the pot or raised bed in your room during this whole season if you sow them in a planter. But, if your hydrangea plants are placed on the open surface of the garden then, try to cover up them with the straws or pine needles, throughout the entire season.
Question and Answers on Hydrangea.
Tips on Cultivating Hydrangeas in your own Backyard:
As this hydrangea plant grows remarkably under the sunny atmosphere, so try to start your plating in the season of early summer.
Never leave your hydrangea plants under the direct snow rain, as it may completely kill your plants or may rotten the flower from the stem.
Don't over prune your plants during the pruning system; otherwise, it may cause fewer blossoms than the possible percentage!
If you are looking for the coloring changing process of your hydrangea flowers then, be patients as this thing depends on the pH level of the soil and take quite a long period to change the shade entirely.
For Hydrangea growing condition.