We have already talked about a lot on this issue of clever storage space idea for small apartments. These days, interior designs are only appreciated, if it could cleverly manage our small place with a space-saving attribute, including all the required furnishings as well! When we are referring space saving ideas for a whole apartment, it clearly indicates the entire residence and its significant places like a living room, bedroom, kitchen, etc. instead of pointing one particular place of the apartment. So people, who suffer from this small apartment crisis, watch out these nice ideas on how to tuck away all the stuff in an organized manner and ensure that you will get each every segment of your apartment in an arranged way. Take a look-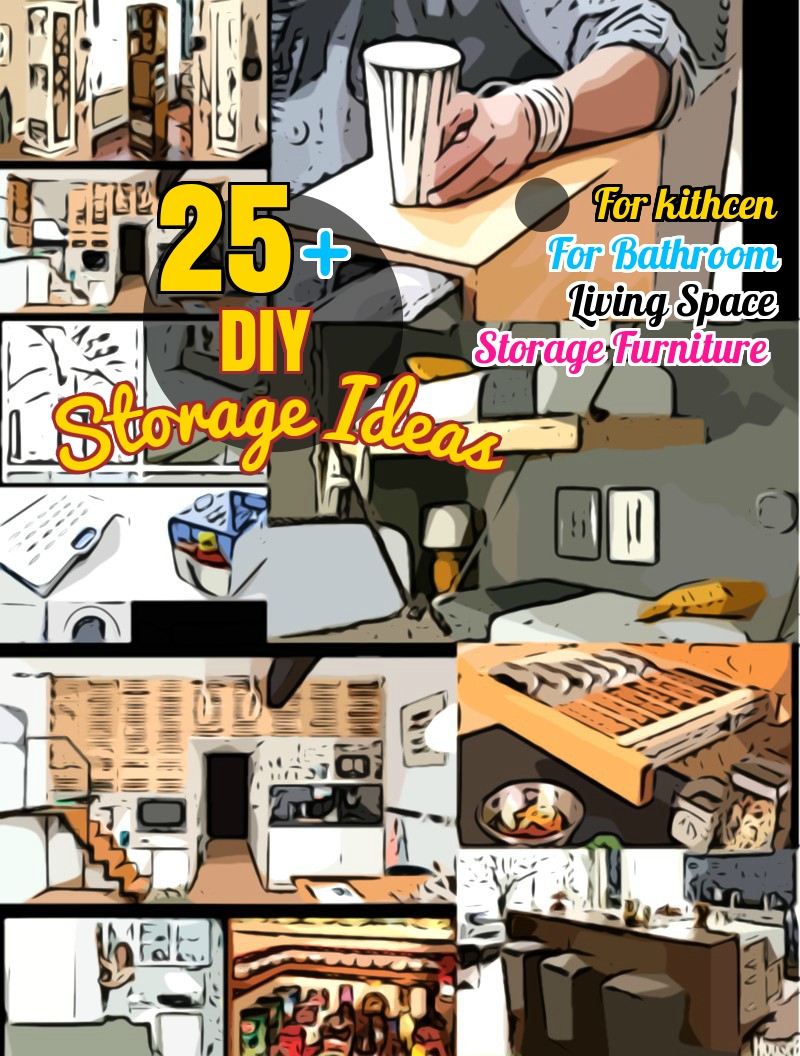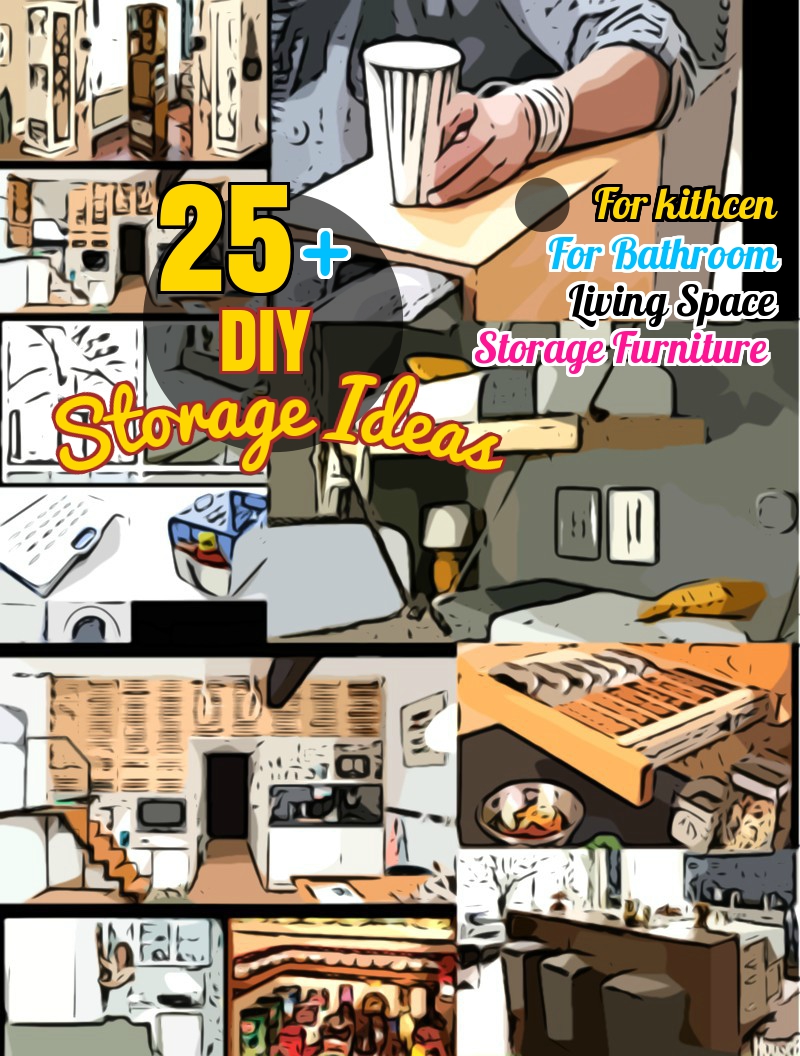 In detail:
Kitchen Storage Ideas:
We have given some apparent ideas on how to manage kitchen's place cleverly in our 'DIY KITCHEN STORAGE IDEAS' article. For now, we can suggest you use a moving table with several shelves offer us adequate counter space and storage space. Under the gas kitchen cabinet is something you must try for a fully organized kitchen. This kind of places usually remains unused, hence, make some DIY shelves or a cabinet along the whole space. The best part of these kinds of storage is that they not only keep your stuff hidden but, they arrange it properly in separate sections as well! Over the head kitchen cupboard, is one more brilliant idea to put your container and kitchen appliances in a manageable way. A re-purpose window leaf would not be a bad object to use as a kitchen shelf as well for a smaller spaced kitchen.
Bathroom Storage Ideas:
The bathroom is that place where we need to tuck several needed things and generally got the smallest place of our house, and we can't stuff this place with more furniture as well to hold those appliances as we can do with the other rooms, right! Thus, we need to make some places which won't shortage the space of the bathroom but, at the same time, cater some consigns to keep our stuffs clean and organized!
Bringing in a shower curtain with pockets is definitely one of the greatest ingenuity for this attempt, as this thing can hold more than 10 to 12 items at once in its several pockets! Thus, you can keep your showering products effortlessly in this object and the applauding part is that it doesn't require any additional place from your bathroom at all! Some holding hooks are other splendid components to hang your bathroom stuff in the low place method. For more detail information you should check our BATHROOM STORAGE IDEAS article once. We must mention here that people who are looking for clever space saving ideas should go for sliding doors for the bathroom as they need a less space than the swing-out doors.
You may also be interested in DIY cleaners for Bathroom.
Discussing bedroom storage is not a new thing for us as we already did it in our 'RECYCLED BOX STORAGE' or 'HEADBOARD' articles elaborately! Today, let us give you small intro about a few typical bedroom components that keep your small room beautifully arranged and furnished!
A pretty nightstand, hanging shelves, wall frames, hidden storage in the headboard, etc. are sparking ideas to keep your bedroom clean and organized. Among them, wall mounted nightstand and headboard hidden storage are those two items which you must try if you are suffering for a tiny bedroom place! As they not only keep your things hidden and tuck them organized but, they don't claim any extra space from your bedroom to be present! You can also try for some under the bed storage to keep your bedding stuff clean and arranged.
Ottoman Storage Ideas:
We have also mentioned several ottoman storage ideas in our DIY OTTOMAN STORAGE article. Ottoman is that sort of object which generally flaunts great in living area and dining area. The most applauding quality of this product is that an ottoman usually comes to a wide storage space in its torso which makes this item more preferable for all those householders who are dealing with the space shortage problem!
You can make ottoman following DIY method, or you can directly buy them from the market as well! Whatever you do, just make sure that you are buying a piece with adequate storage space. Because this item claims a bit of space from your short apartment and as you are already suffering from this space crisis, thus, you can put more than one or two ottomans in your place, right? So, why don't you bring those ones which come with a wider space instead of those which come with smaller size along with the smallest space! We will recommend you to bring a giant sized circle ottoman to your living room because this one you can use as a sitting couch, as well as a center table along with the huge storage space in addition!
Planning for an outdoor bench or furniture with storage check out this DIY Outdoor bench with storage.
 DIY Shelves Storage Ideas:
Before you would take an attempt for DY shelves, we will advise you to read our 'DIY SHELVES IDEAS' article once to get the apparent knowledge on where and how we could tuck shelves in your room, when already we are distressing with the space shortage!
Making shelves in our small apartment is highly required when we found that there is actually no room for any stands, cabinets, hidden storage or storage boxes. Hanging shelves on the wall can catch the entire stuffs of one room and could fit in a narrow space as well! Thus, modern householders love to incorporate hanging shelves to their apartments while looking for some storage space that doesn't require any extra place to situate. These days, some designers also insist on bringing some wall frame shelves to every room as they claim that these kinds of shelves provide the whole room a classic touch along with a stroke of modernity! Just make sure that you are crafting your shelves enough hard to hold any weighty object easily, while making them in your apartment.
Cute and Smart Ideas for Small Apartment