Kids often made crafts for Halloween, fall or school projects, and whenever they think of a bird craft, Owl is that particular bird which they initially think of, because of its easy-to-made features. This nocturnal bird has a large head, binocular eyes binaural hearing and sharp beak along with combination feathers, which simply effortless to craft with any object. Kids mostly emphasize the face or head section in their crafting that provides their creation an adorable touch, especially because of those gargantuan visions. Here are some different kinds of owl crafting ideas with various components, check this out-
Halloween and Fall Craft Projects Making Paper roll Owls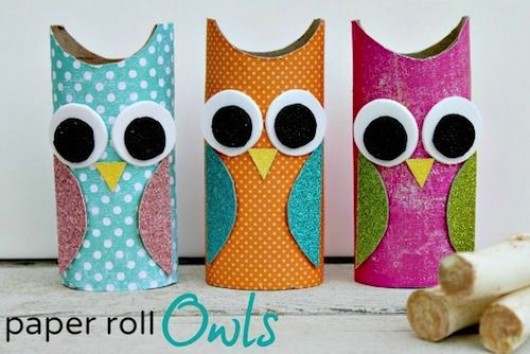 When you are crafting owl to an entertaining manner, then, it is not necessary to make your item only in ash or brown shade, you can easily experiment with the colors and prints in your handmade owl craft! To make a paper roll owl, take one printed paper, roll it up in the pattern of a paper bag, add two papers made wings on its torso along with one tiny nose and two massive eyes. That's it; your paper roll owl is all ready to project! Whenever you are making the vision for an owl, make two white circles and two comparatively small black circles; just stick black circles over the white circles and you will get an exact pattern of the binocular eyes flawlessly!
Owl Puppets from Toilet Paper rolls
Celebrate the Seasons Colorful Paper plate Owls Craft for kids

Crafting owls with paper plates are easier than any other owl crafting! All you just need to cut out one paper plate from the middle, use them as the wings, attach two paper plates in a vertical way, use the bottom one as the body and the upper one as the head of your owl, stick two eyes along with a tiny nose and your crafting is prepare to use.
Craft Ideas for kids Owl Paper Craft
Make Styrofoam Cup Owls

Even Styrofoam cups could be used superbly as the object of owl crafting. You only require adding two huge eyes at the bottom of a cup, now upside down the cup and attach two paper made wings. You can highlight the wings with an original feather or fur to make your craft more eye-catchy.
Print Owl Silhouettes and Paste For Owl Decor Craft

Cute Owl with Toilet Paper Rolls

xny.co
Animal Themed Toilet Paper Roll Crafts

Adorable owl Paper Plate Craft for kids

Fall Season Barn Owl Craft

Paper Quilling Owl Wall Decor Craft Inspiration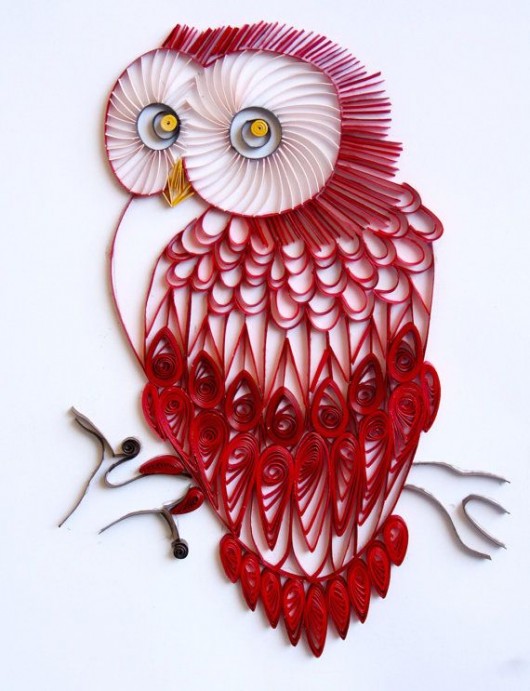 Amazing Animal Paper Quilling Owl Wall Decor Craft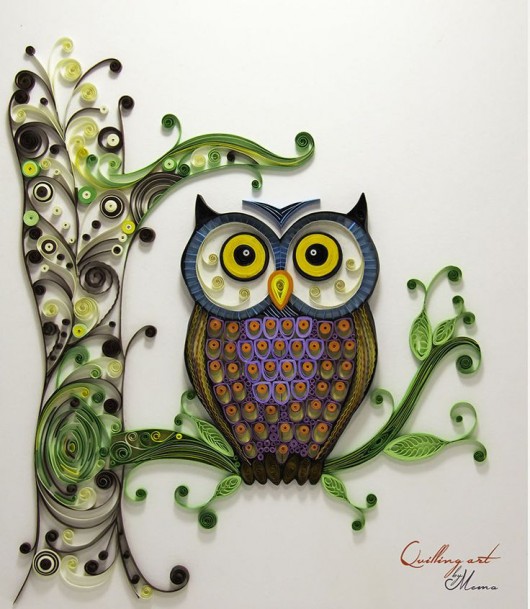 If your kid is an expert of crafting then, it's time to move on with some delicate component like making wall décor owl with paper quilling pattern. Paper quilling type can make any craft livelier, and this is not exceptional as well in the case of owl craft. Try to make a brunch where your owl sits quietly to make the owl perfect as a wall décor.
 Easy Beginner Paper Quilled Owl Craft

DIY Paper Owl Mask

Easy to Make a Owl with Paper Plates

For Inspiration Paper Owl Sculpture

Shapes and Owl Craft for Toddlers

Do An Adorable Paper Owl Craft Hoot Hoot

Cupcake liners are one more mentionable object that can utilize as a material to make a paper owl by assembling them together. Just make the eyes and beak with cardboard so then it can get an animation stroke in its head section.
 Add Some Paper Cut Shapes for an Owl Lantern

If you are adorning a party with this owl theme then, owl lanterns are one of the frequent decoration that you must embrace in your embellishments. To make an owl lantern, take a round shape lantern, stick two paper made wings, two binocular visions along with a tiny nose and your craft is ready to flaunt in the party celebration!
somewhere-in-the-middle.com
 Owl Paper craft Everything with Hearts

 Owl Printable Paper Craft Template

Bright Eyed Owl Paper Craft

Owl Paper craft Toy Inspiration

 Paper Quilling Owl

 Cute Pink Owl Hat

Inspiration Adorable Owls made with Paper Mache


Save