Storage ideas always greeted by the women, especially while they are coming because of their own kitchen, as these ideas help to keep things clean and organized in an effortless manner! The kitchen is that place where the utmost ladies spend their half of lives; hence, it is obvious that every single lady wants to decorate this place in a smooth and manageable way, so then, they can keep their stuff arranged and find them easily!
Modular kitchen offers us the exact processing with wonderful objects with a space saving trick, but, we must agree that this procedure claims a high price to set in, too! How about designing your kitchen with your own ideas? Well, that will be affordable, low maintenance, and above all, will set as per your requirement! Hence, here are some clever kitchen storage ideas that not only keep your stuff organized but, at the same time save some space in your kitchen in a cunning way! Check them out-
A Hidden Working Table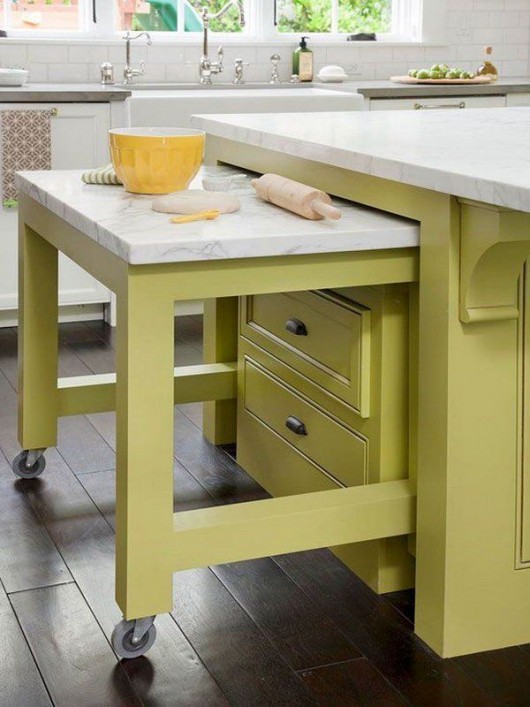 Working table is a place which is only needed when we are doing any task in the kitchen like chopping veggies, making foods or chapattis, etc. and seems a burden for the rest of the time! So, how about making one movable working table that can be hidden while it is not utilizing and dragged out while it's needed? Try this one, if you are suffering from a space shortage in your own kitchen.
Hidden Storage for Knives and Scissors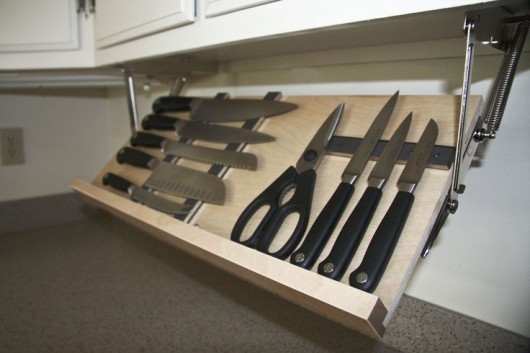 Knives and scissors are those dangerous components which you must keep in a safe place, but also could get easily when they needed, especially, if you kids in your house, right? Hence, making a hidden shelf for such things under your kitchen cabinet would be a nice trickery to solve the knives related troubles!
www.thedropblock.com
DIY Kitchen Storage Tutorial Video
Kitchen Organization Inspiration
 Space Saving Under the Cabinet Drawers


Genius Storage Ideas for your small kitchen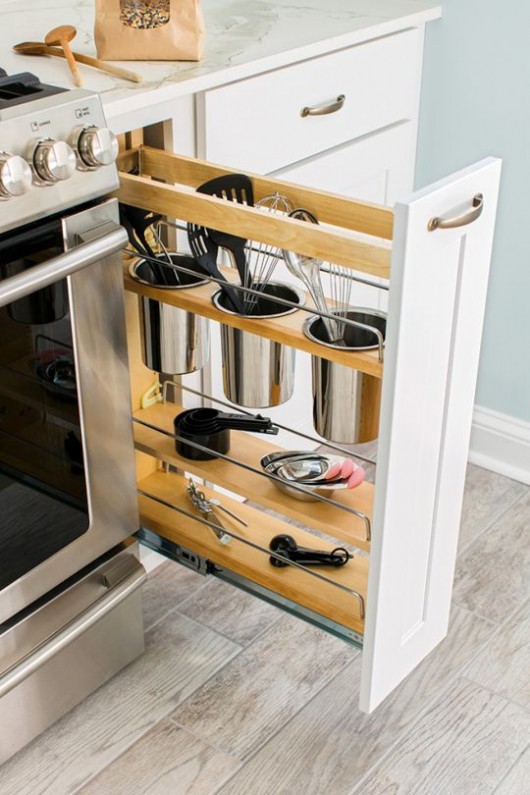 www.apartmenttherapy.com
Easy Organized Kitchen for extra Space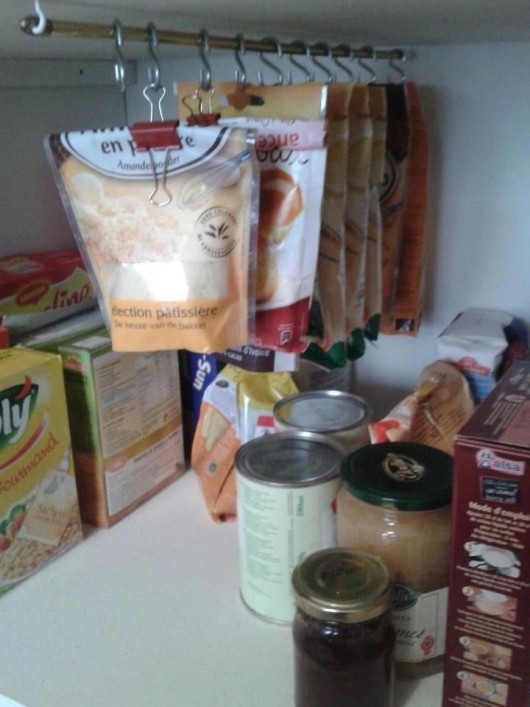 www.diyandcraftsdecoration.com
  Kitchen Storage Cabinet Inspiration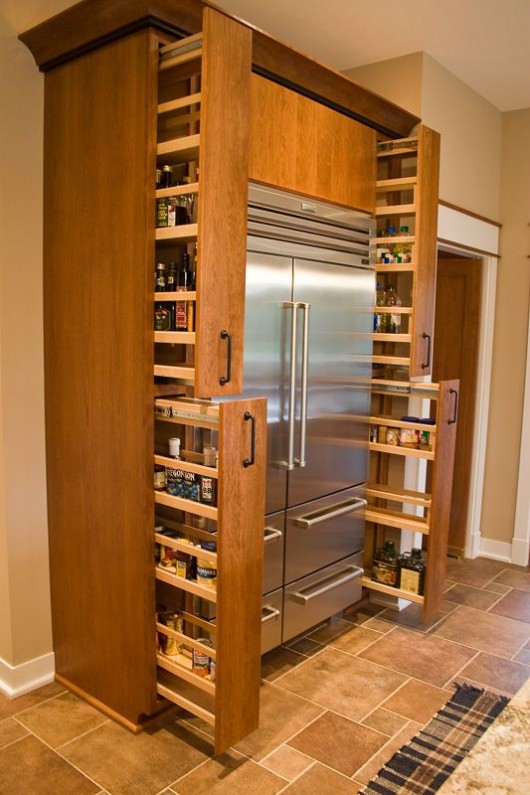 www.riegseckercabinet.com
Organization Ideas for the Kitchen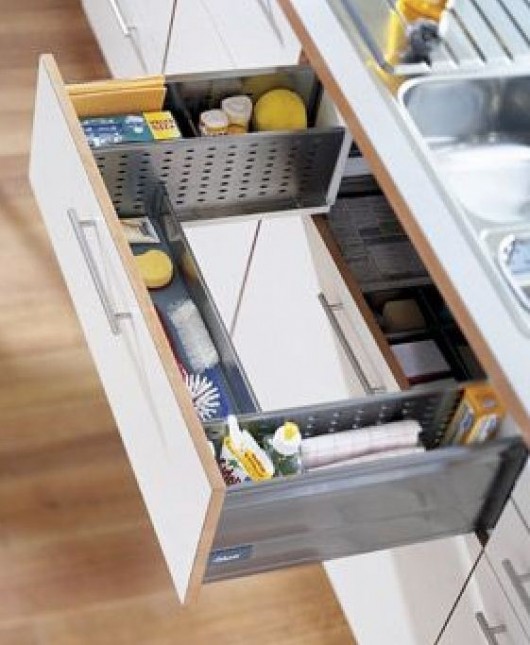 Organized Kitchen Pots and Pans Storage Idea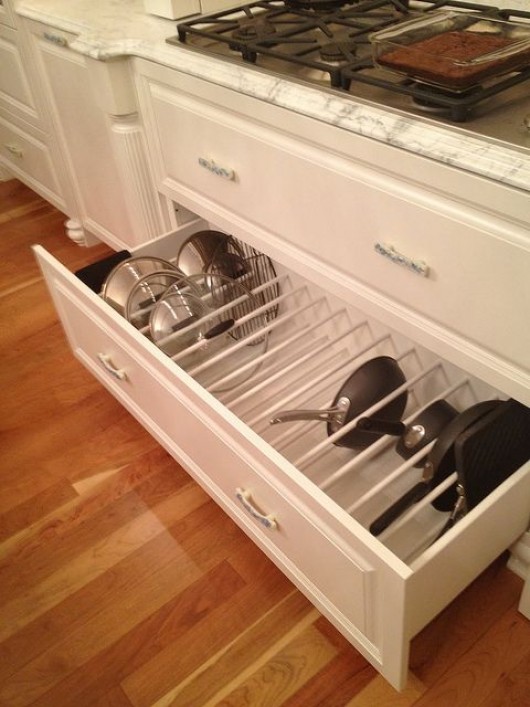 Forgotten Places where you can store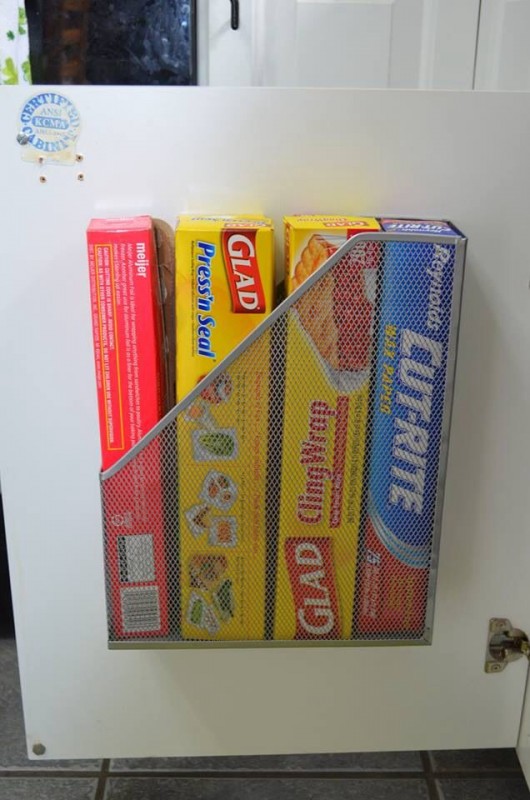 Kitchen cabinet is entirely essential for every kitchen when you desire to keep your kitchen appliances in an organized way. Whether it is small, medium or a giant in size, but you must have one cabinet in your kitchen that will help to maintain utensils, containers, vegetable, snacks, spices, and other required things in an arranged way. To make an extra storage space, use this cabinet or its unused part and craft a hidden or clever storage place for some additional kitchen stuff.
IKEA Hacks for you Kitchen Pantry Storage

Shelves with hook panel line could be used as one more nice object as the space saving clever kitchen storage with an organized method! To make these shelves, craft one longish rack with 2 to 3 shelves and keep one line of hooks at the bottom panel of that rack. Now, use those shelves to place some containers and utilize those hooks to hang your small appliances, like spoons, fillers, cups, spatula, ladles, etc.
Small Kitchens Genius Space Saving Idea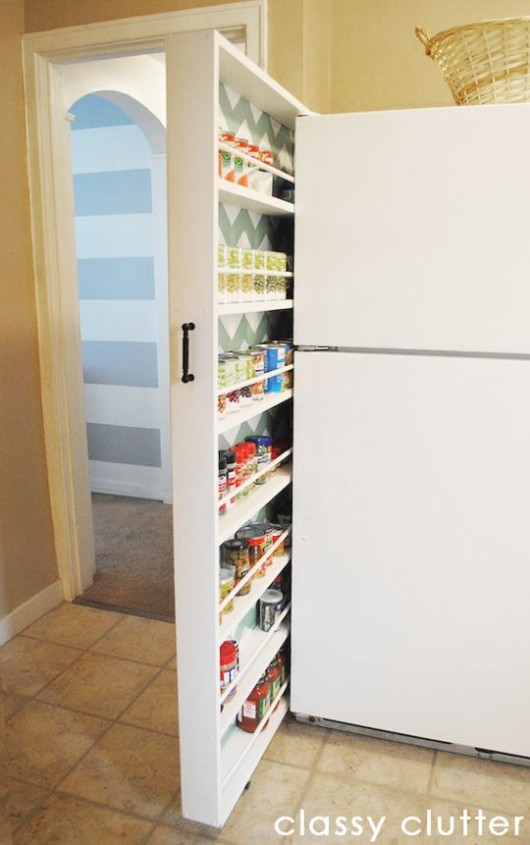 www.apartmenttherapy.com
A Tiny Kitchen's Organized Storage Gives you more space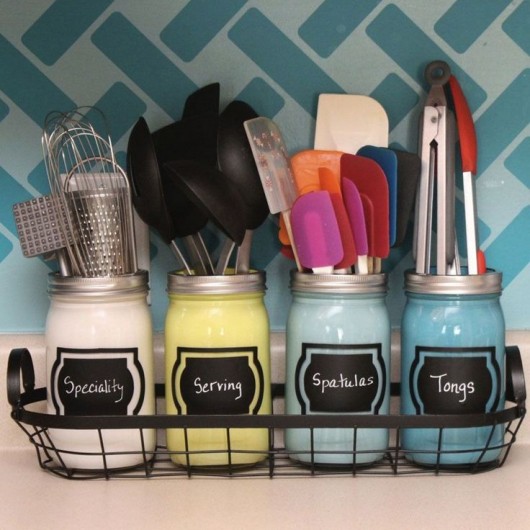 Maximize Pantry Storage Space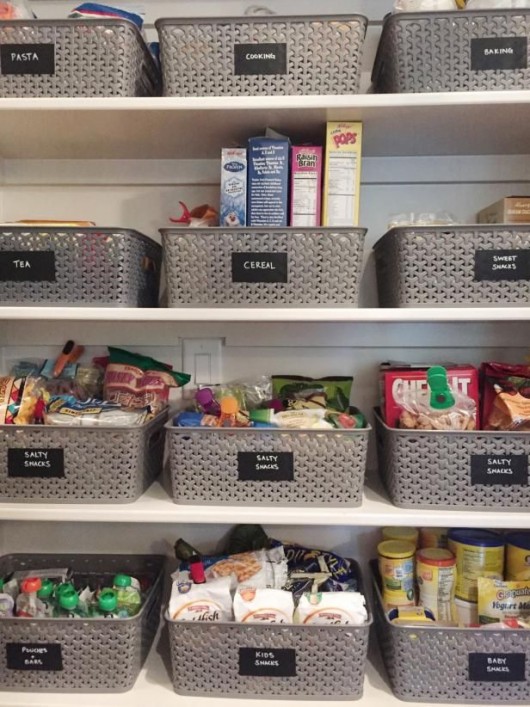 Spice Cupboard Organization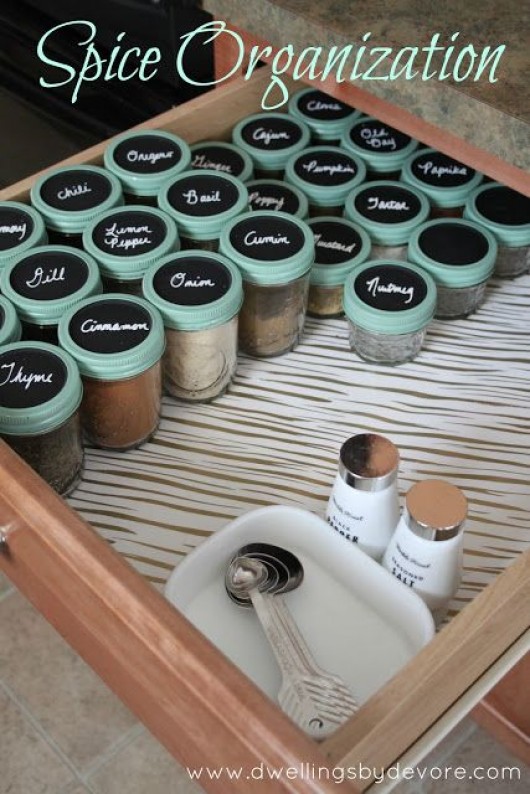 Kitchen Storage Solution in Your Budget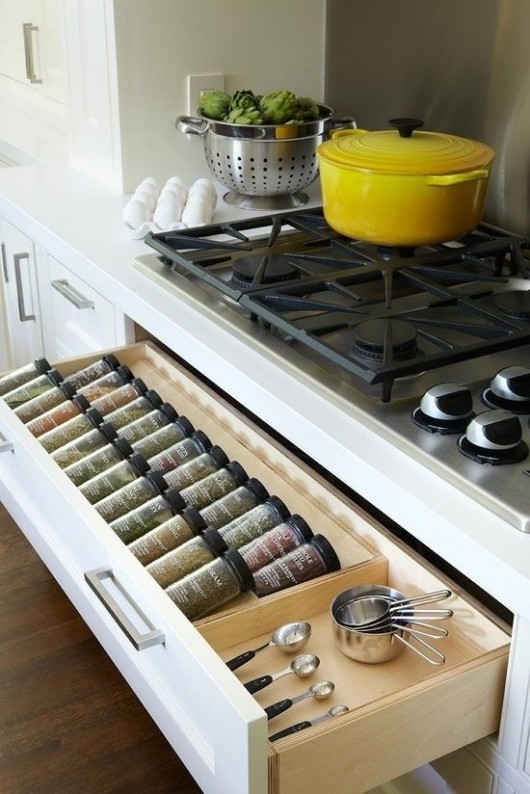 Under the oven cabinet is another brilliant idea to keep your kitchen stuff in a space saving way. Generally, this type of place remain unused in the utmost kitchens, so let's utilize this space to make a small cabinet and place some regular significant stuff into that cabinet, which you can easily find in your need!
Hidden Spots to Make Use for Storage

 Even Simple Ideas Gives you little Extra Storage Space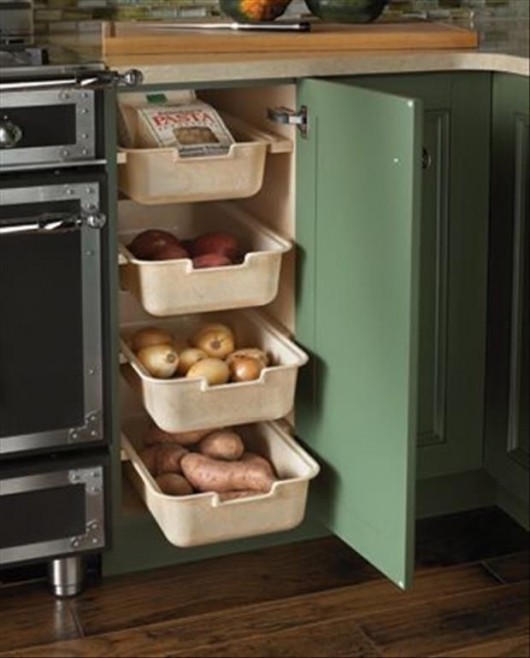 Unclog to Get more Space with Organized Kitchen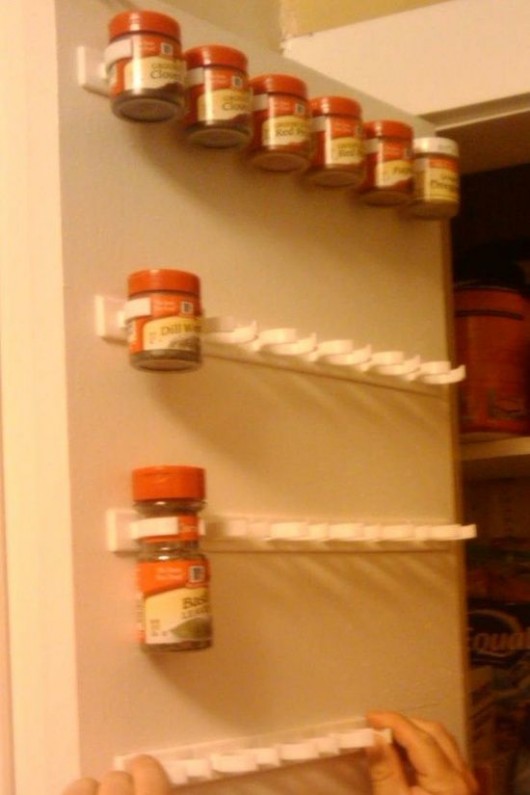 www.diynmagazine.com
Did you Forgot these places Where you can store some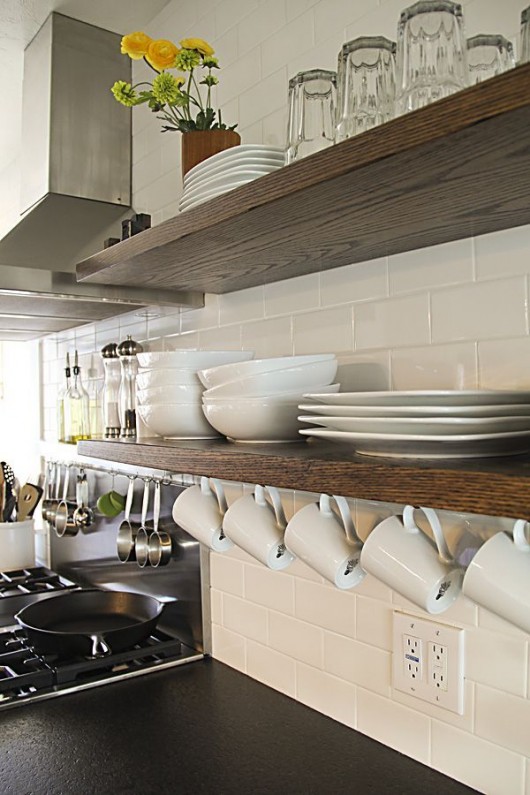 Terrific Kitchen Storage Ideas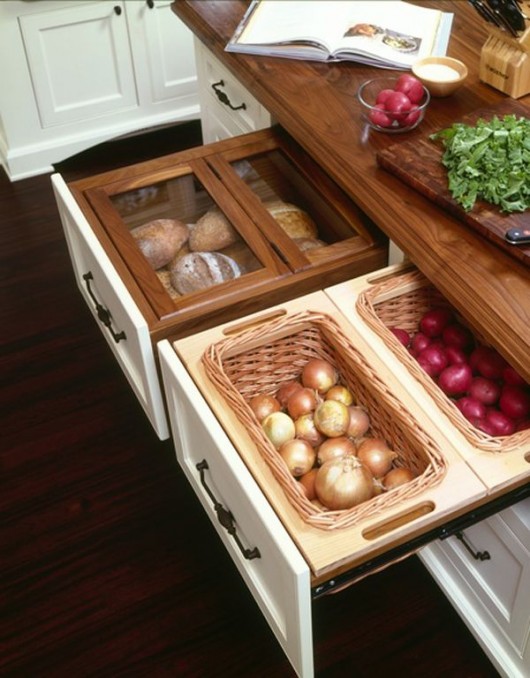 Creative Ways for Clean and Clutter Free Kitchen Space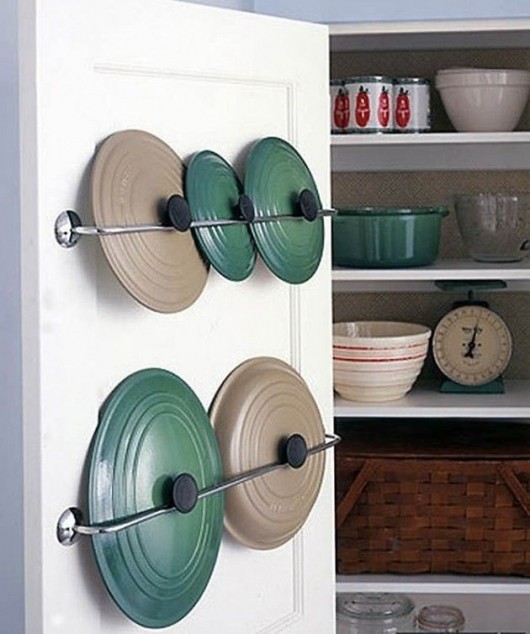 www.purewow.com
Under the Pullout Sink Storage Trays