We feel really disgusted while dealing with small space and lots of stuff, right? But, confronting with small place could be manageable if, we can follow some skillful tricks with our extra goods. A storage bed definitely would be a magnificent idea to solve such crisis, especially when we are suffering the space shortage in our bedroom or living room! We know that you can find several designer storage beds in numerous furniture stores, but, won't' that be great if will get that kind of item in almost half of price? Well, DIY craft always offers us such facility, and at the same time, it will provide a lot of liberty to show your creativity! Hence, here are some useful storage bed ideas as simple yet pretty DIY craft, take a look-
DIY Furniture Storage Bed Frame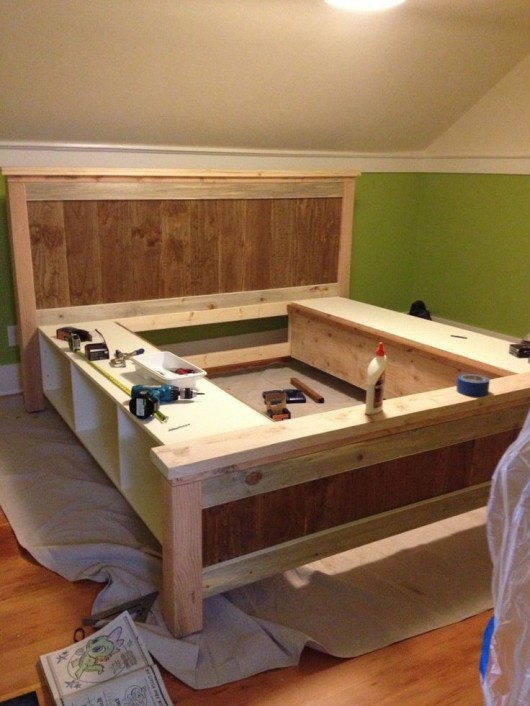 A middle storage bed is easier to make as you just need to make a tallish space in the middle of a huge square box by using thick wooden pieces. Now, craft an even deck or flooring of plywood to cover the top as the base of your bed. Highlight the bed with a nice wooden made headboard and your storage bed will be ready to use, just displace the deck whenever you need to remove or insert goods into the storage!
Queen storage bed frame with Drawers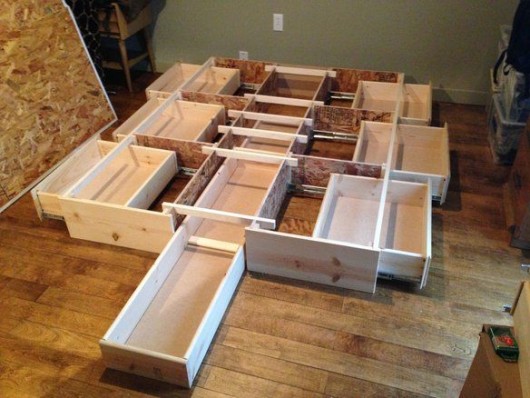 DIY Storage Bed With Storage Drawers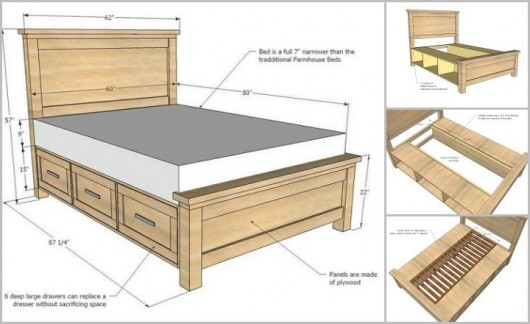 DIY Storage Furniture Bed Frame from Tutorial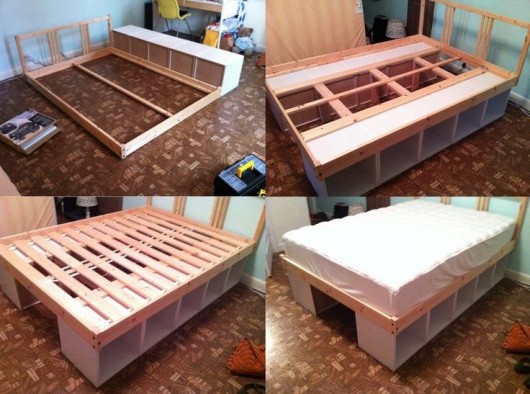 Boys Bedroom Bed with Storage on sides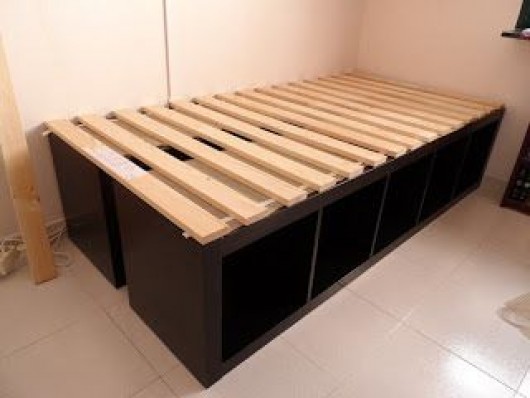 Storage Bed frame made with Pallets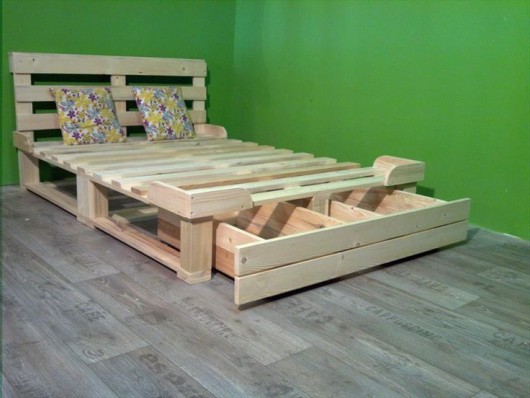 Drawer type Storage Under bed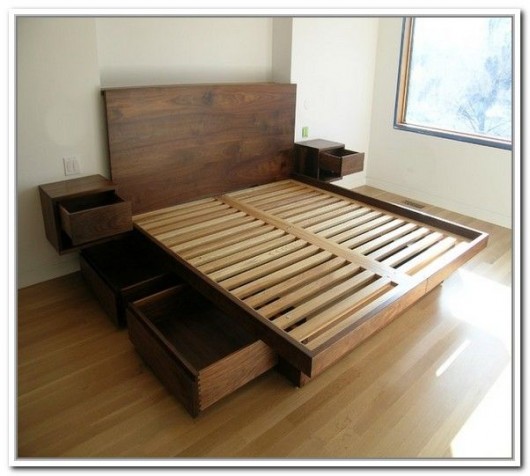 Platform bed with drawers would be another nice object to furnish your room effortlessly. The most applauding part of this kind of bed is that you don't need to displace or remove your deck or mattress when taking out stuff, as drawer system can easily remove or include goods with just one swipe! To make this type of bed, built the base first, then pedestals and then drawers, but make sure that bed's height and width match with your drawers!
www.directpayhealth.com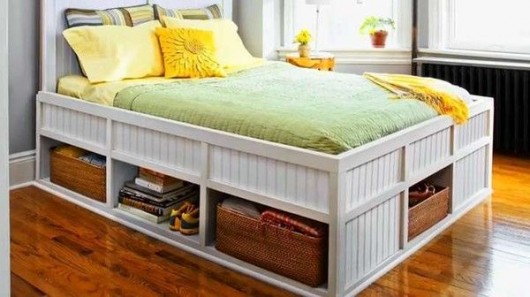 Shelf Kind of Design Storage Under Bed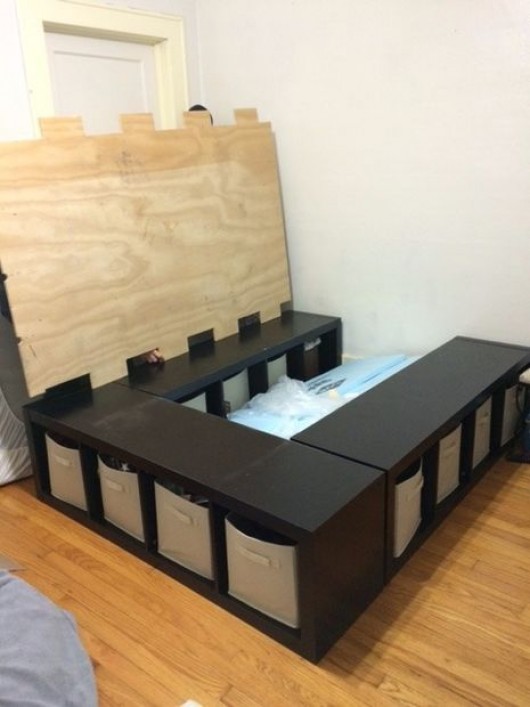 DIY Bed with Side Storage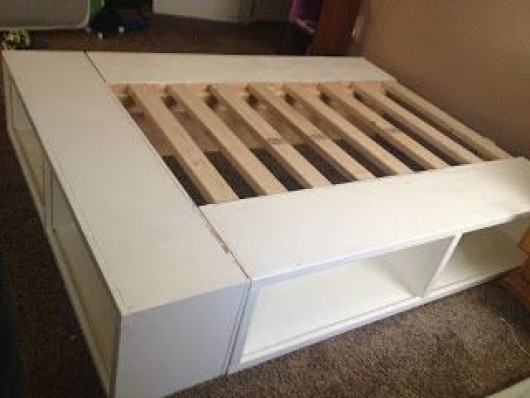 You can also try under the bed storage style for a bed with additional space, but those people, who are suffering from the extra small space, and need only one place to keep all his or her goods in an organized way, should try a combo bed pattern which comes with a workplace along with the storage!
rachaelandbradhuntsman.blogspot.com
Combo Bed with Work space and Storage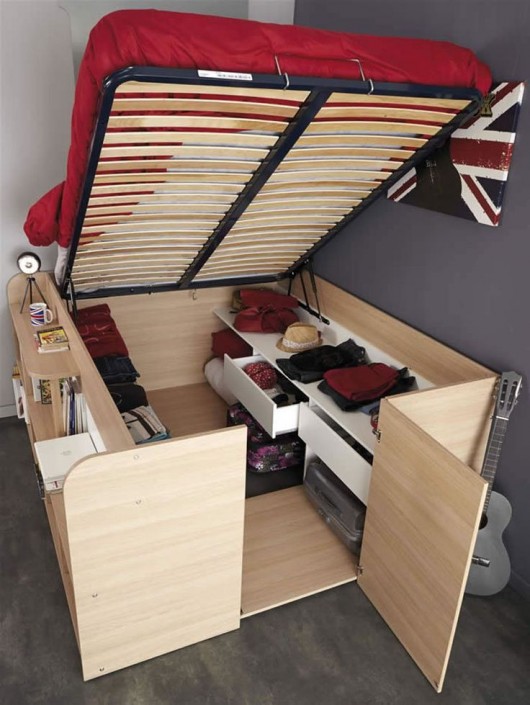 To make this sort of bed, craft the storage first with an additional side that is decorated with some shelves as the workplace. Make the storage place filled with several drawers, shelves and wardrobe style ledges as much as you can manage in that short space! Now, all you need is just making a pallet made deck over the storage along with two flexible jacks, so then you can easily displace the pallet flooring whenever you need!