Corn which is also known as Maize is a nutrition grain, tastes fantastic in every single form. This all-time favorite vegetable most esteemed in the places of the Unitized States and northern America along with Mexico. People of Asian countries mostly use this grain in their meal while they are in immature or baby form, and eat ripe corn in smoked formation. Here are some easy and tasty salad recipes with this beneficial grain, which will show you a healthy and delicious side of this vegetable. Check this out-
Corn and Black Bean Salad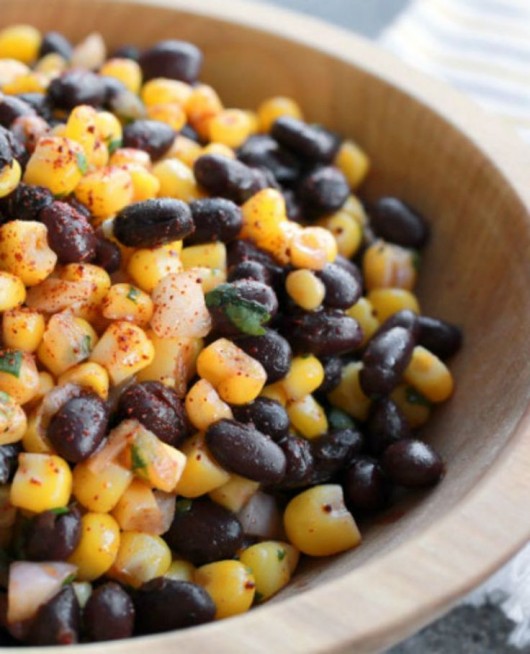 Corn and black bean salad are one of the mentionable items here, that is extremely yummy and claims a short period to be prepared.
Ingredients
To make this salad you need, 1 can or 9 ounces drained sweet corn, 15 ounces black beans that are rinsed and drained, ¼ balsamic vinegar, 2 tbsp vegetable oil, ½ tbsp salt, ½ tbsp white sugar, ½ tbsp ground black pepper, ½ tbsp ground cumin, ½  tbsp chili powder and 3 tbsp chopped cilantro.
How to
At first, take a small bowl and stir all the spices into that bowl along with balsamic vinegar, oil, salt and sugar and set aside. Now, take a big bowl and mix corn and black beans in that bowl. Then, toss with the vinegar and oil dressing, after that garnish your salad with chopped cilantro and keep in your refrigerator for several hours before dish up.
Italian Dressed Corn Salad
Southwest Quinoa and Grilled Corn Salad


Mexican Corn Salad recipe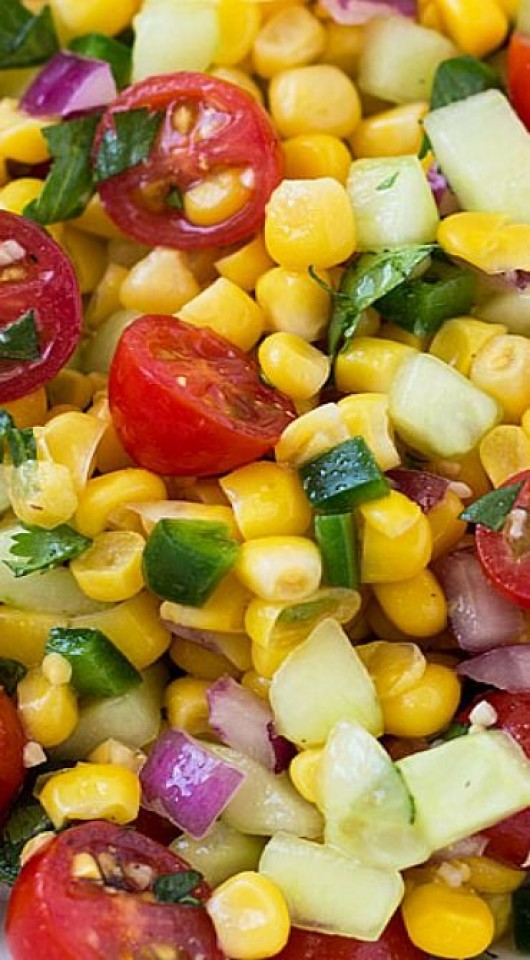 Corn tomato and cucumber salad is another nice recipe with this tasty grain that also demands a very short of time to be made.
Ingredients
1 to 1 ¼ pound ripe tomatoes that are cut in small dices, one large cucumber which also cut into small dices, 2 giant corns that are steamed and kernels removed from the cob, 1 or 2 jalapeno pepper, ¼ cup chopped cilantro, 2 tbsp rice vinegar, 1 tbsp fresh lime juice, 2 tbsp extra virgin oil and 1 ounce feta cheese along with some salt, as per your taste.
Steps
Now, for the main preparation, you just need to toss all the ingredients very well in a bowl for a few minutes, whisk salt and pepper over the top and grate feta cheese at the end. Keep the bowl in your freezer for at least 15 minutes before serving.
Roasted Corn Orzo Pasta Salad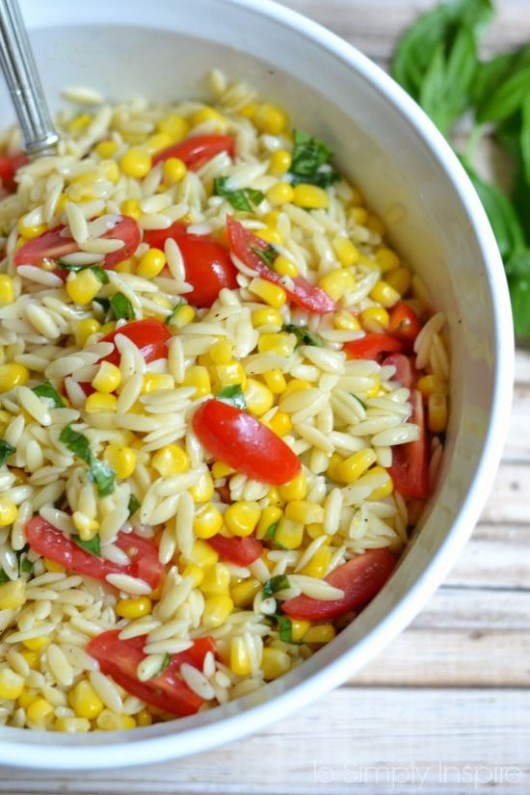 Cold Corn Salad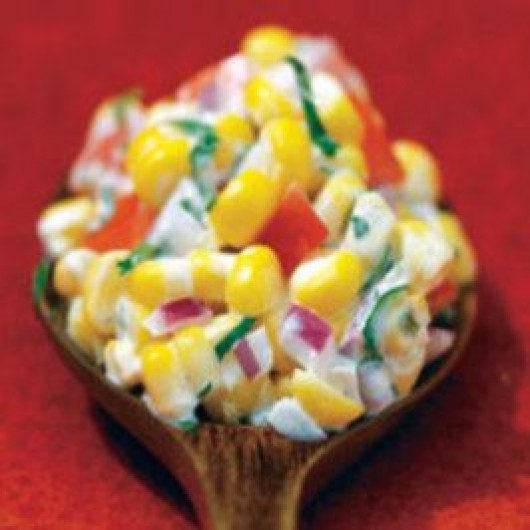 Chili Lime Grilled Corn Salad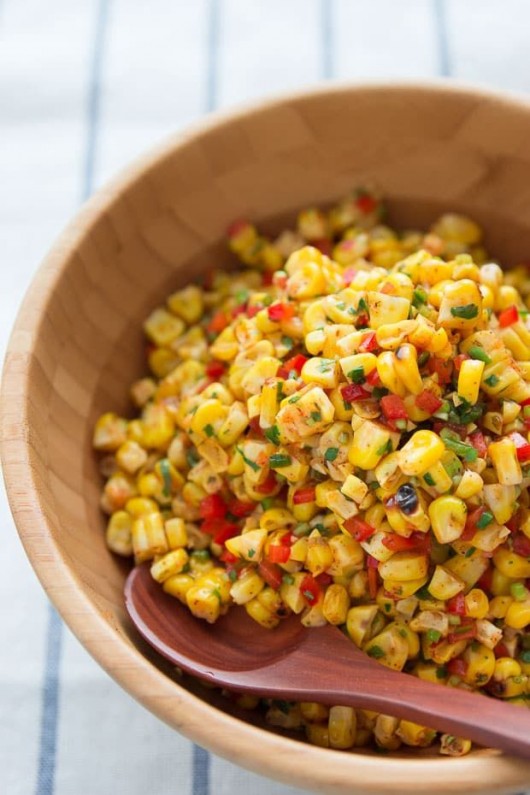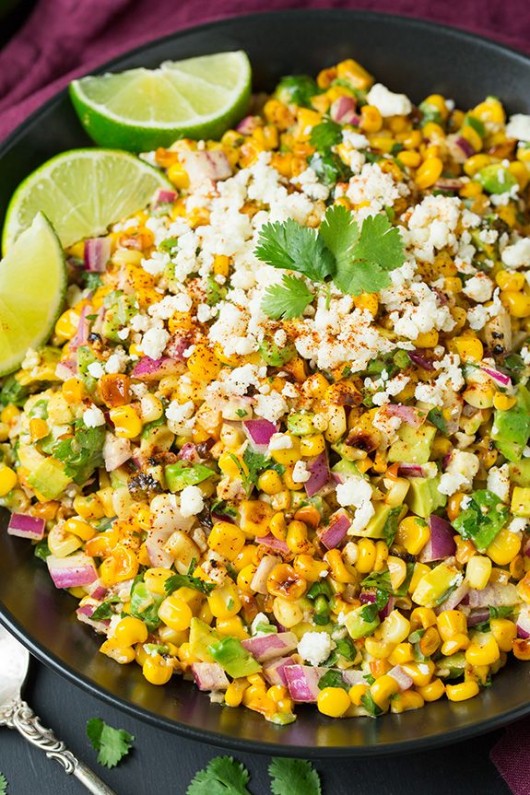 If you love spicy food then try out this Mexican street corn salad with avocado which is made with fried corn kernels. To make this salad take kernels from 4 fresh corns that are cut from the cob, 2 tbsp vegetable oil, 1/3 cup chopped red or green onion, 1/3 cup chopped, cilantro leaves, 1 minced garlic cloves, 1jalapeno pepper, 3 oz cheese, 3 tbsp mayonnaise, 1 tbsp fresh lime juice, 1 ripe avocado that is peeled and finely chopped along with some salt and red chili powder.
Method:
For making the salad, you just need to toss corn kernels into the hot vegetable oil for a few minutes before mixing with the other ingredients. After frying them slightly, just toss them with the rest ingredients and whisk salt, lemon juice along with the chili powder from the top.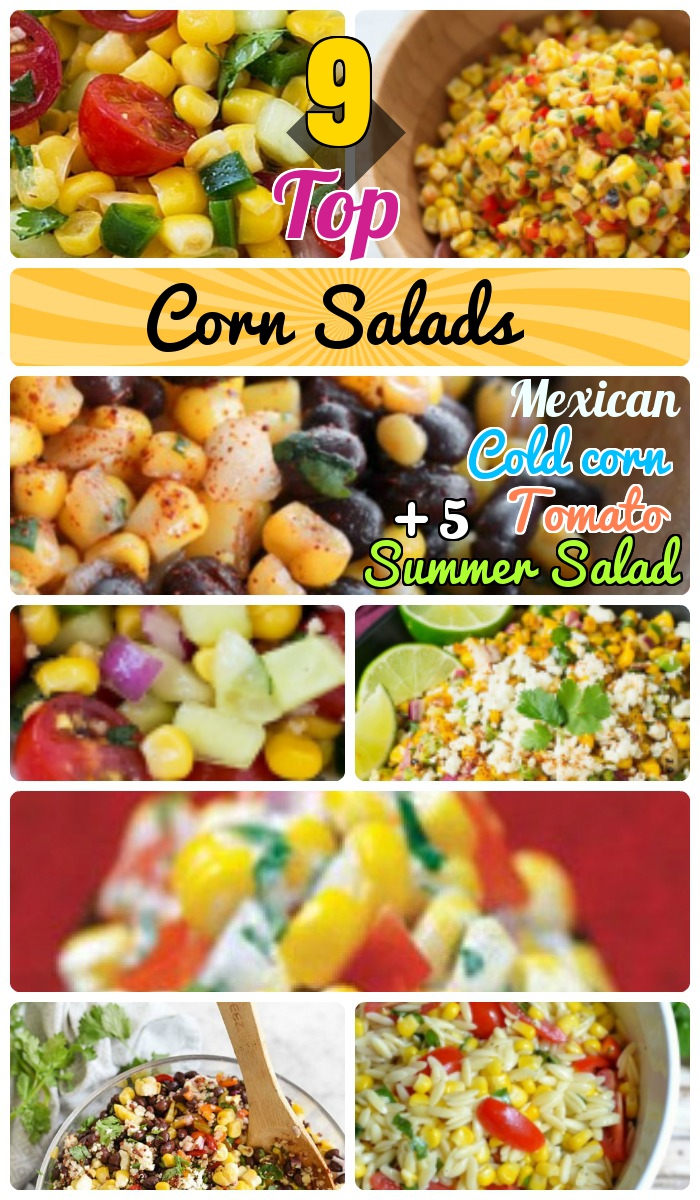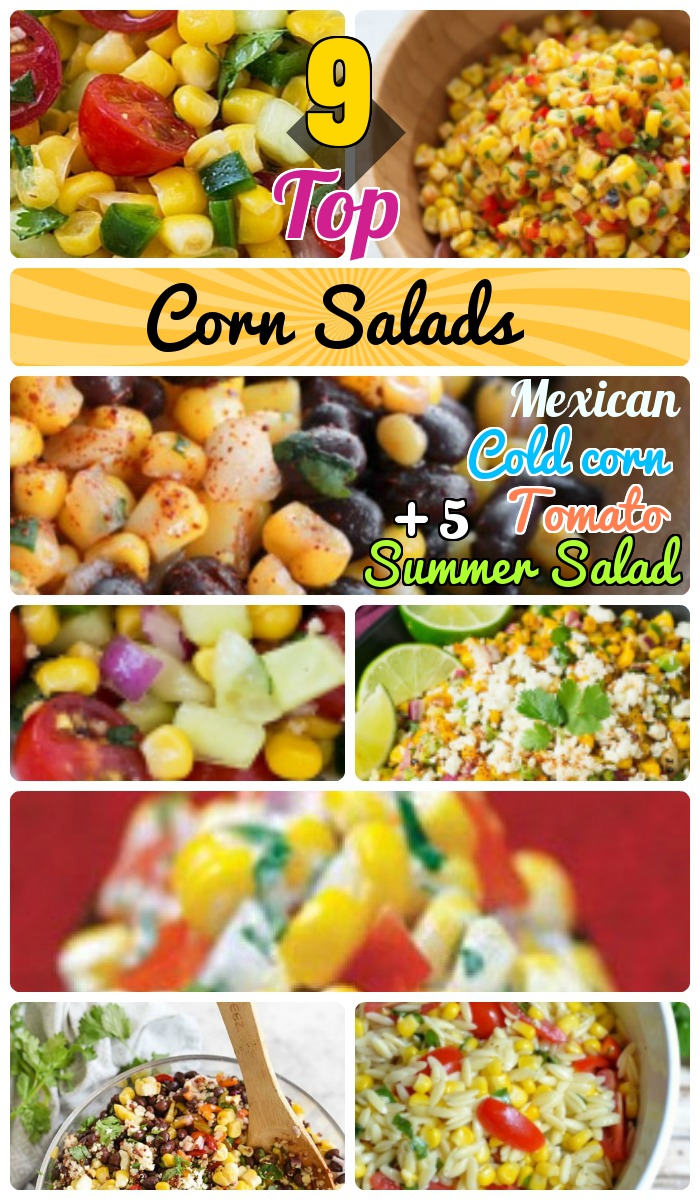 Save