Ottoman is that kind of an upholstered sofa that doesn't have any arms or back and consisting a small compartment for storing items.
These days our houses are full of things and less of spaces, consequently, we often face the trouble of keeping things sorted in an organized way.
This single object can solve some of our crisis with its little storage space that also comes with a cozy sitting place!
Let's watch out these simple ottoman ideas that could be easily made from recycling crates or pallets. Take a look-
DIY Pallet Storage Cube Ottoman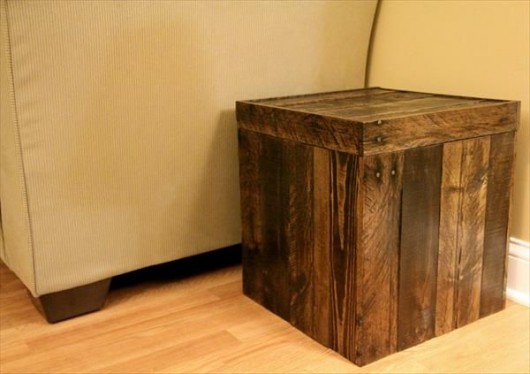 Pallet storage cube ottoman is a very easy item to make if you have enough pallets in your storage! All you need is just some evenly sized pallets, nails, and a hammer. At first, make the storage box with the four pallet pieces, and then built the cover or head of that box with the 4-inche edges. Now, put your stuff into the storage, cover the box, and use it as an ottoman with a piece of the mattress or some cushions. You can also use this thing as a corner pedestal of your drawing room by placing a flower vase or a huge showpiece over the top.
How to make an Ottoman by Yourself DIY Furniture
Under Just $52 Do it Yourself Upholstered Ottoman
DIY Ottoman with Storage

www.cotcozy.com
Recycled Tyre into Coil Ottoman

Plywood made partial ottoman or crate made circled or cube ottomans are some nice items you could try in recycling products.
DIY Upholstered Tuffed Ottoman

How to make Rustic Milk Crate Ottoman

DIY Pallet Padded Ottoman Footstool

Storage ottoman Made from Reclaimed Green Milk Crate

If you love to recycle things then, try these out to make a useful ottoman for your room- tire, milk crate, fruit crate, baskets, etc. You just need to craft a puffy top over a strong storage box to get a perfect ottoman. Make sure that you are using solid materials if, you are going to utilize your DIY ottoman as a sitting object, otherwise it may cause of an unwanted mishap!
Some More Inspiration for DIY Ottoman Made with Pallets and Crates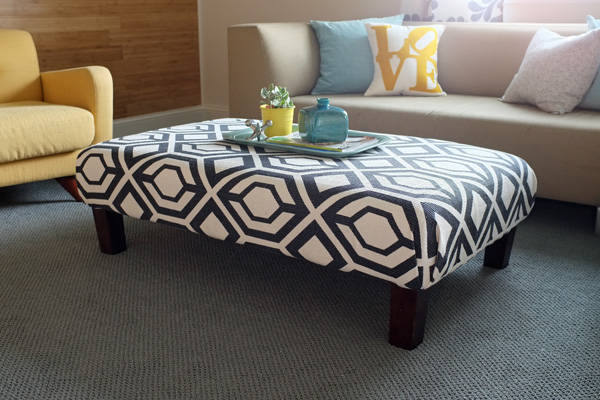 Save