Pumpkin Pancakes

Ingredients:
1 pumpkin pie filling
2 eggs
2 cups milk
2 cups all-purpose flour
4 tbsp baking powder
1 tbsp white sugar
1 teaspoon pumpkin pie spice
1 teaspoon ground cinnamon
1 pinch ground nutmeg
4 tbsp olive oil
A large mixing bowl
A spatula
A large spoon or a ladle
And a griddle
How to Make:
At first, break and take the egg inside into the mixing bowl and add the pumpkin pie filling into it.
Now, beat them continuously with a spatula and add the milk into it when you found that the ingredients have merged smoothly.
Then, add the rest ingredients into the bowl and keep beating them repeatedly until it turns into a smooth batter.
Now, heat 1 teaspoon oil into a griddle and pour one ladle or spoonful of batter on the griddle.
Spread the batter all over the griddle and make sure that you are making the layer as thin as possible for cooking both sides adequately.
Wait until some bubbles appear on the top surface of your pancake and then flip the side carefully with a frying spatula.
Cook the other side for more 3-4 minutes and when you find that both sides are cooked enough and resemble a little brownish, take them out on a plate.
This way make several pancakes with the remaining batter and serve with a cube of butter on the top.
Related Video: High Protein Pumpkin Pancake
1. Fluffy Pumpkin Pancakes

Related: How to grow pumpkin
Health Benefits of Pumpkin seeds and Pumpkin
2. Blue Berry Topped Pumpkin Pancakes

3. Cinnamon Nutmeg Pumpkin Pancake

4. Halloween Pumpkin Pancake

5. Apple Cinnamon Greek Yogurt Pumpkin Pancakes

6. How to Make Chocolate Chip Pancakes

Rel: Halloween Mason Jar Decor Luminaries
7. Vegan ( No Eggs) Gluten Free Pumpkin Pancakes

8. How to Make Pumpkin Pancakes with Whole Wheat

9. Chinese Pumpkin Sweet rice Pancakes

10. Caramel Pecan Sauce Pumpkin Pancakes

11. Gluten Free Healthy Oats Pumpkin Pancakes

12. IHOP Pumpkin Spice Pancakes (Copy Cat Recipe)

13. Sugar Free – Gluten Free Diary Free Paleo Pumpkin Pancakes
lettuce be healthy

14. Soft Fluffy Light Protein Packed Pumpkin Pancakes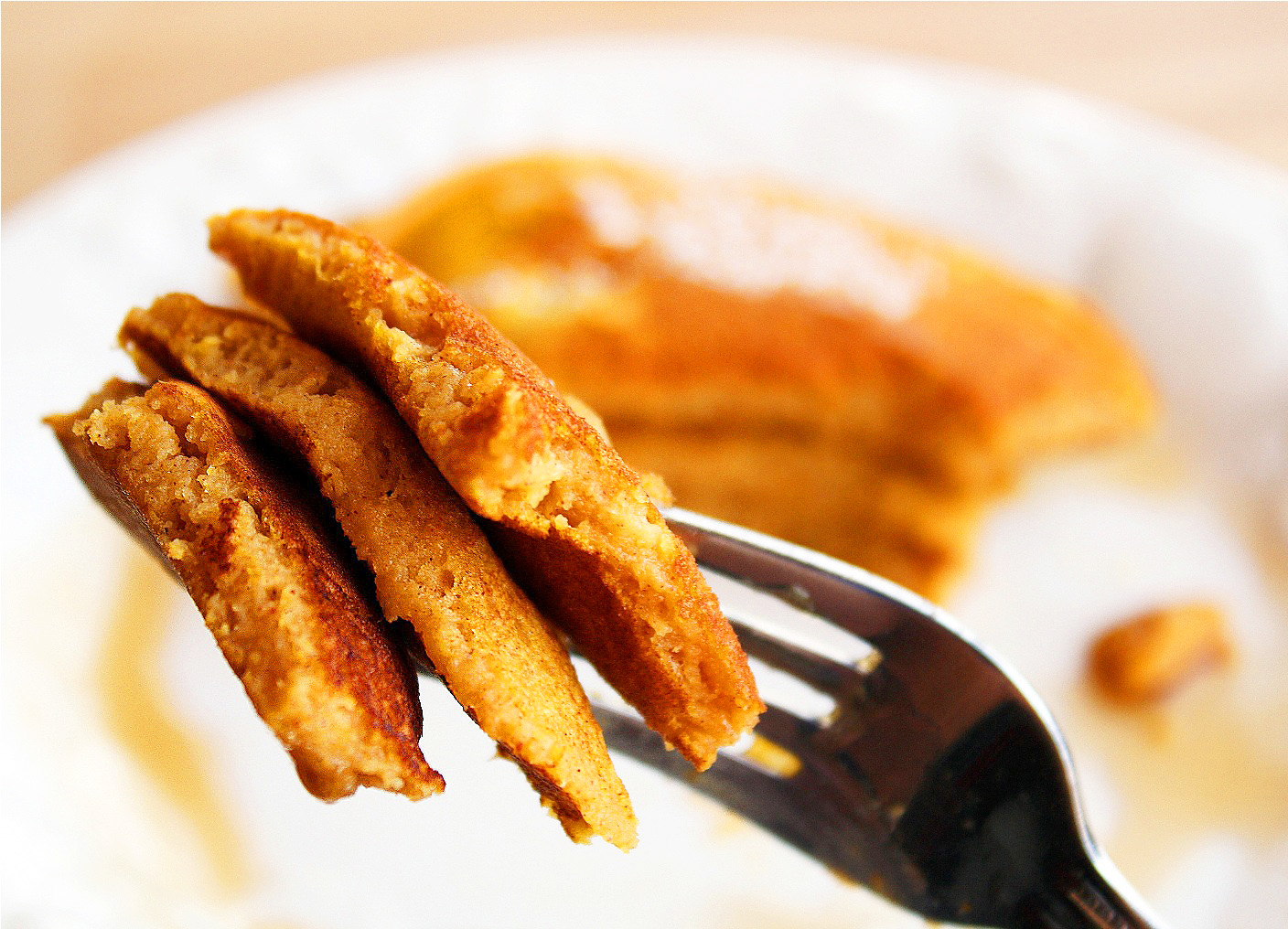 Have you tried anyone, sure add your recipe or photo in the comment below. We will add it to this list. Sharing is caring.