An egg is a complete food supplement that not only rich with enough nutrients, antioxidants, proteins and Choline but, also tastes tender and delicious in the form of cooking! Thus, this item always includes in our food chart, whether we are health freak or not! The most applauding attribute of this food is that an egg could taste incredibly delicious in its every single form, especially while comes in the boiled shape, no matter it makes a hard preparation or a softer one! Thus here are some delicious hard and soft boiled egg recipes in this article ahead. Check this out-

Egg in biscuit is a wonderful instance among boiled egg recipes. To make this preparation, you need 1 cup all-purpose flour, 1 tablespoon granulated sugar, 1 ½ tablespoons baking powder, ½ tablespoon baking soda, 2 tablespoons butter chilled and cut into cubes, 30 grams white cheddar, some chives finely chopped, 2 cups plain yogurt, 4 softly boiled eggs.
To make the biscuits, in a food processor pulse the flour, sugar, baking powder, baking soda and a pinch of salt first. Now, add the butter and then cheese into the mix and blend roughly that there some small chunks remain in the mix.  After that, take out the stir n a bowl and mix the chopped chives and then finely beaten yogurt into the dry flour mix. Then, make a soft dough of those ingredients and make 4 or 5 medium sized balls of your batter. Now take a parchment paper and place those balls over the paper, then insert one boiled egg in each circle and make the circle smoothen with your hand. Now all you need is just wrap the paper and bake these as the biscuits in your preheat oven for 7 to 10 minutes until brown.





Deviled Egg Dip Recipe


Sweet Potato Avocado Toast with Soft Boiled Eggs


Rich and Exquisite Onigiri with Seasoned Soft Boiled Eggs


Guacamole stuffed egg is one exceptional item among tasty boiled egg recipes. To make this preparation you need to take 6 large boiled eggs, 1 medium ripe avocado, 1 tablespoon fresh lime juice, ¼ tablespoon onion powder, 1 tablespoon pressed garlic; 1 tablespoon finely chopped cilantro leaves, smoked paprika and freshly ground black pepper with some salt as per your taste.
At first, peel and cut the eggs in half lengthwise, then remove egg yolks from all the pieces. Take a bowl and place those yolks into the bowl along with ripe avocado, lime juice, chopped cilantro, onion powder, garlic cloves, salt and black paper, then smash all the ingredients smoothly with a potato smasher. Now you just have to do is pipe the avocado mix into the eggs with a Ziploc bag and garnish them with single cilantro leaves before serving!



Fried boiled egg in one simplest recipe with boiled eggs which we usually take as snacks. To this tasty item you need, 4 boiled eggs, 2 tablespoons fresh butter, some salt and black pepper powder. At first, peel and cut your boiled eggs into thick chunks. Now, take a saucepan and cook the butter until melted down totally, then just place the egg chunks into the hot butter and fry until golden brown. At the end just pour the fries in a platter and serves with some spicy sauce.



Bengali style Boiled Eggs in braised onions and tomato gravy

Bengali style boiled eggs in braised onion and tomato gravy which is also known as 'dim kosha' is a spicy recipe with boiled eggs that generally serve as the main meal in some Bengal areas. To make this tasty item boil 5 to 6 eggs and set aside, now, take 2 tablespoons mustard oil, 1 tablespoon, ginger paste, 1 tablespoon garlic paste, 3 tablespoons onion paste, ½ cup tomato puree, ½ tablespoon red chili powder, ½ tablespoon salt, ½ tablespoon coriander powder, ½ tablespoon turmeric powder, some coriander leave finely chopped and 1 tablespoon of Indian butter along with a pinch of garam masala dust and 2 cups of mineral water.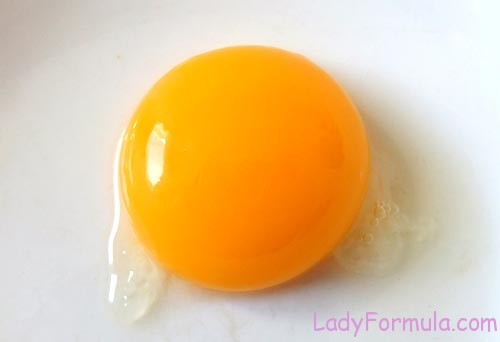 Boiled Eggs with Green Salad on Bread