If your kids are animated movie lovers then we are quite certain that they must be obsessed with the memorizing tale of Frozen. Frozen, the fantasy based Disney movie has released in the year 2013 and grabbed an immense popularity from all over the world! The characters and visualizations of this animated movie have become so popular that some kids have started to use some objects which are designed with frozen logos. This craze has become more apparent while it comes to the matter of a party theme, as frozen party idea for a birthday party it the new trend of this era. Hence, let's check out some fantasizing 'Frozen' birthday party ideas for a lavish birthday celebration for your kids. Takes a look-


Blue and white are the colors of Frozen, so, try to choose your party equipment particularly in these shades. Whether it is balloons or decorations, foods or drinks, appetizer appliances or cake, and garbage can entrance mats, each and every single thing must have the glance of the film.


The adornments of your party must have the touch of the main characters of the movie as in, arrange some icy crowns like Elsa, some Olaf masks, some blue veils, some pretty gowns as Anna, some hats like Kristoff, blue playdough, etc. for your little guests.


Drinks container and drinks jar also should have the stroke some chief personalities of the film. Such as, decorate the drinks glasses with one orange nose and two big eyes, embellish the main jar as a reindeer, or put the gift boxes as a snowman, snow globe with Olaf, etc.


Even your snacks should not be intact from the touch of Frozen as well! Make some snacks in the pattern of snowflakes, or make some creamy Olafs over your cupcakes, or arrange some appetizer in the pattern of snowballs, blue jellies as ice cubes, Sven's snack mix, ombre rice treats, blue and white frost bites, white popcorn snowballs with a touch of blue snowflakes, marshmallow pops, etc. just make sure that your them doesn't harm the quality of your snacks or food in the rush of Frozen craze.




Snowflakes are one inseparable element of this film; hence, you should give this pattern in every single portion of your 'Frozen' party decoration. Whether it is in the main hall embellishments, entrance adornments or food beautifications or cake decorations! Some party arrangers even try this pattern to prettify the meal appliances like forks, tissues, table mats, plates, glasses, bottles, etc.



VIA




Some Wallpapers and Coloring pages Inspiration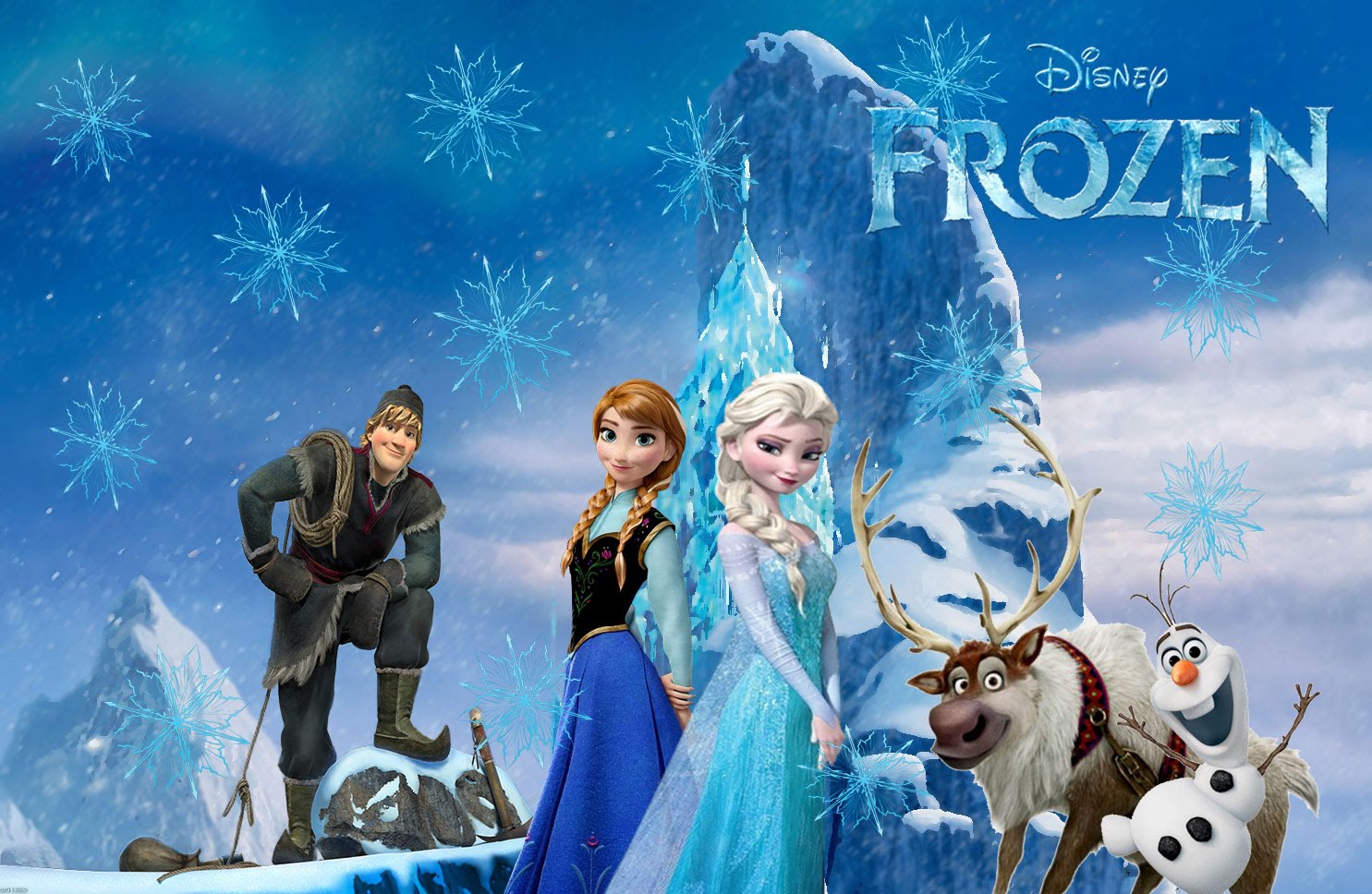 If you want to make your little guests busy with more Frozen activities, then try to add some coloring posters on your party and see how entertaining it could be for your kids and their companions! Only download the coloring pages, and make some hard posters of such pictures. Then keep them flaunting at the party activity area, now just assemble some paints and leave your kids to paint those pictures in their own ways!