People, who are always seeking for some fantastic recipes for their kitchen, are renowned with the phrase of 'Kabita's Kitchen', isn't it? This program usually keeps us up-to-date about some tasty Indian dishes, and today, we are here to emphasize one of her delicious fried recipes as a crispy snack. Potato is that one vegetable, which eternally tastes scrumptious, especially, while using in a snack recipe. Thus, potato stuffed bread roll would not be a bad snack to mention, whenever we would search for a succulent yet crusty Indian snack. As, these kinds of snacks suit on the type of evening occasion, whether it is a party celebration, a friend or family get-together, a cocktail party, etc. Check out this recipe with some simple steps, along with its apparent ingredients-
Indian Snack
Recipe : Kabita's Potato Stuffed
Bread
Roll
Ingredients and method
Version from Author: http://kabitaskitchen.com/bread-roll-recipe/
Ingredients:
To prepare this item you need, 6 white bread slices, 5 medium sized potatoes that are peeled and boiled, 2 tbsp refined oil for the stuffing and 500gm for fries, 12 tbsp crushed black pepper powder, 1 large green chili finely chopped, 1 tbsp roughly chopped garlic cloves, ½ finely chopped ginger, ¼ tbsp red chili powder, ¼ tbsp garam masala powder, ¼ tbsp cumin powder, ½ tbsp chat masala, 3 tbsp finely chopped coriander leaves and some salt, as per your taste along with some green peas (optional) that are also in boil condition.


Method:
At first, smash those boiled potatoes with a masher in a bowl.
Heat 2 tbsp oil in a skillet and add chopped or grated green chili, garlic, and ginger into that oil.
When they turn light brown, add green peas and cook for 1 minute.
Then, sprinkle all the spices one by one into that skillet and cook for a few seconds at a medium heat.
Add smashed potatoes into that mix and combine very well.
After that drizzle the garam masala powder and salt and turn off the gas.
Then, whisk the chopped coriander leaves over the mixture and stir again, now it's all ready to use as a stuffing.
Now, take the bread slices, take out the edges by a sharp knife and softly squeeze them with some filtered water to make the base more bendable.
Take some of that potato stuffing in every single piece, roll the bread by joining the edges and give them a ball or oval shape.
Then, heat the oil we take earlier for frying in a kadhai and add your bread balls into the hot oil.
Fry them properly by flipping in between until golden brown and take out from the oil. Finally, dish up them in a platter and serve with some spicy Indian sauce.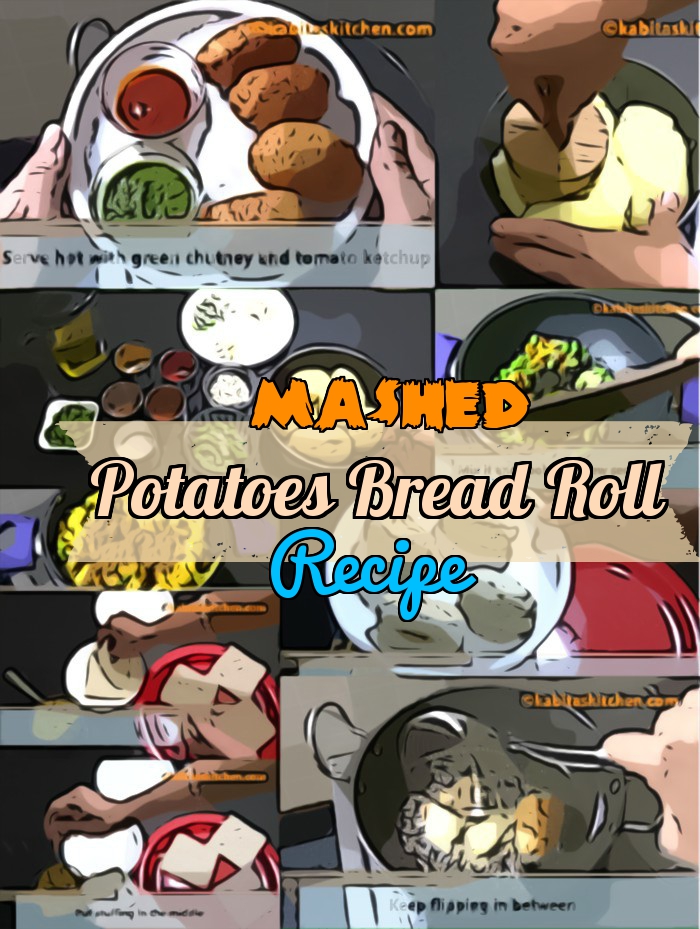 Save