Cauliflower is a vegetable which originally belongs to the Brassicaceae family by its species. This is one of the cruciferous vegetables that people eat on a regular basis and only the head of this vegetable they used to cook or eat. This product contains high nutrition and the best part is that it actually tastes great than other typical vegetables, especially, in the form of roasted steak. Thus, here are some delicious roasted cauliflower steak recipes to show you that how scrumptious one vegetable actually could be! Check this out-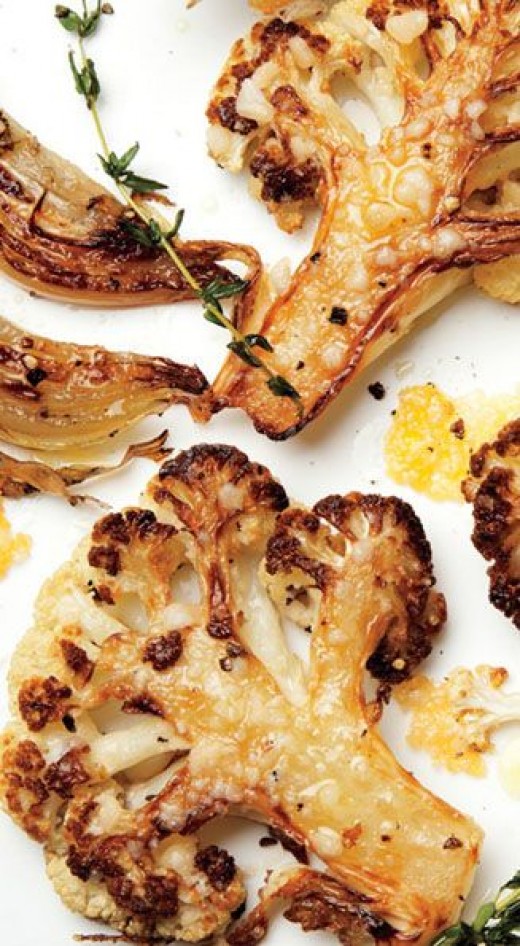 Parmesan roasted cauliflower is the very first recipe that occurs in our mind, whenever we think of a tasty roasted cauliflower recipe. To prepare this item you need, 1 head cauliflower that cut into florets, 1 onion finely sliced, 4 spring thyme, 4 garlic cloves, 3 tablespoons olive oil, ½ cup grated parmesan, along with some salt and black pepper as per you taste.
At the beginning toss your cauliflower florets on a rimmed baking sheet with onion, thyme, garlic and oil. Now, roast the cauliflower florets in your pre-heated microwave oven for 35-40 minutes, after that take them out, sprinkle parmesan, salt and pepper then again roast them back for 10 minutes. Finally, they are ready to serve with some salads or other meal.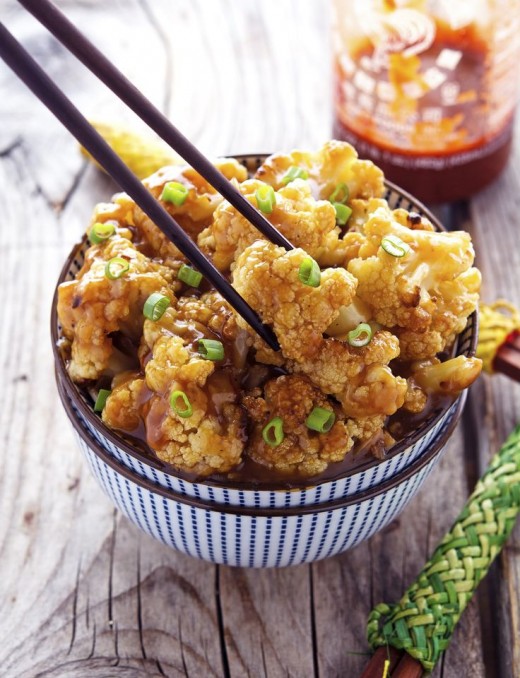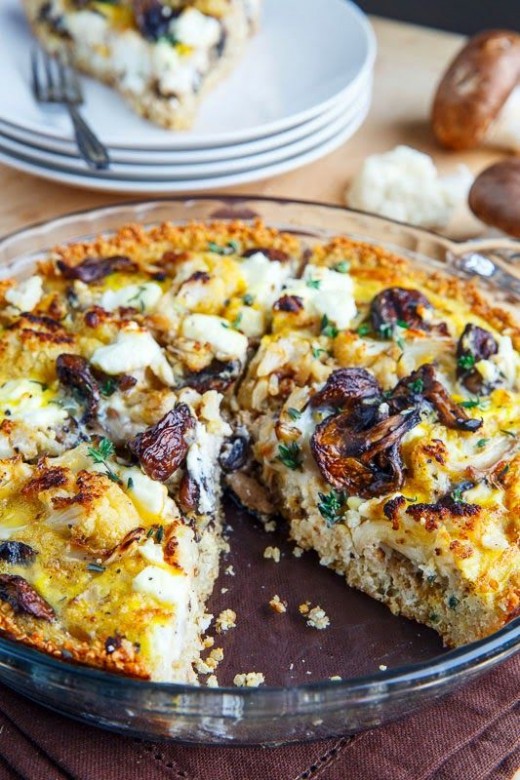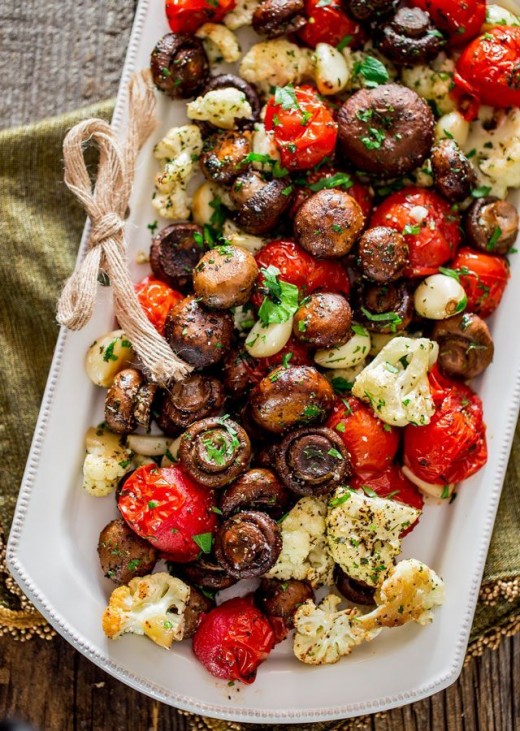 Italian roasted cauliflower and mushroom is another mentionable recipe here in which you need cauliflower florets, 8-ounce mushrooms, 1 tablespoon olive oil, 4-ounce pancetta, 4-ounce bacon thinly sliced, 1 garlic clove chopped, 2 eggs, 2-ounce parmesan grated, 1 tablespoon parsley chopped along with salt and pepper.
For the main preparation, initially, toss the cauliflower florets with mushrooms salt and pepper into the olive oil and place on a baking sheet. Now, roast it in your pre-heated oven for 30 to 40 minutes. After that, cook the pancetta, with garlic pieces and set aside, stir the egg, cheese, pepper, salt and parsley in another bowl. Now mix all the ingredients in a saucepan and cook for 2 minutes and the dish is ready to serve!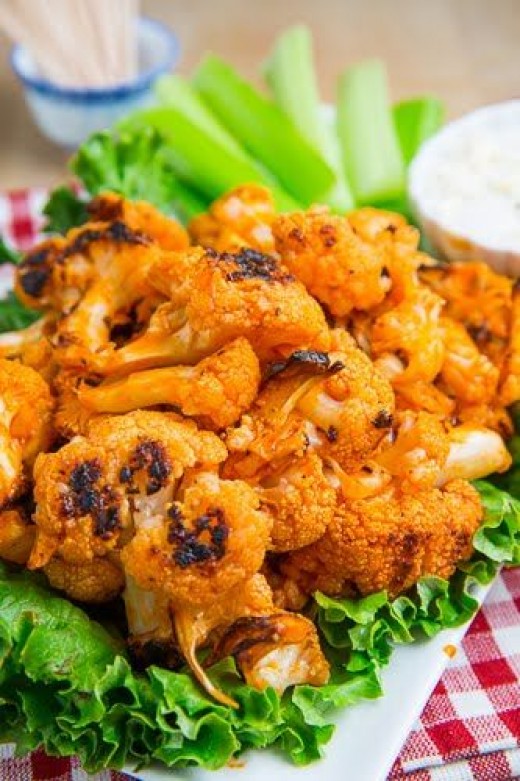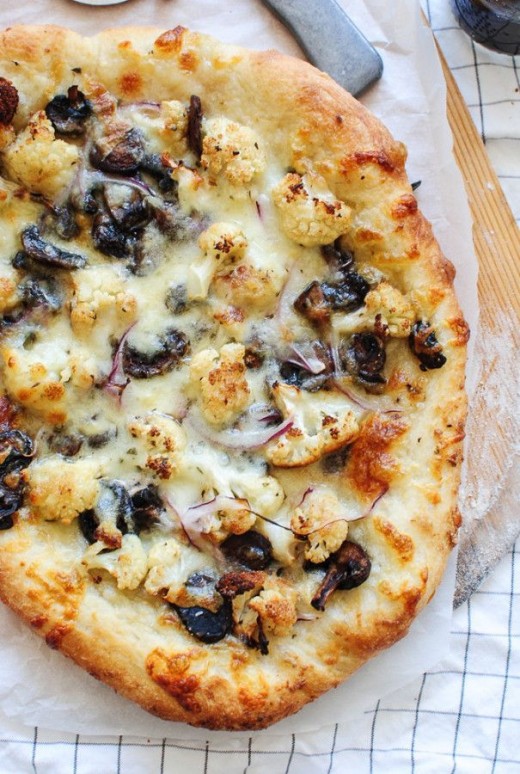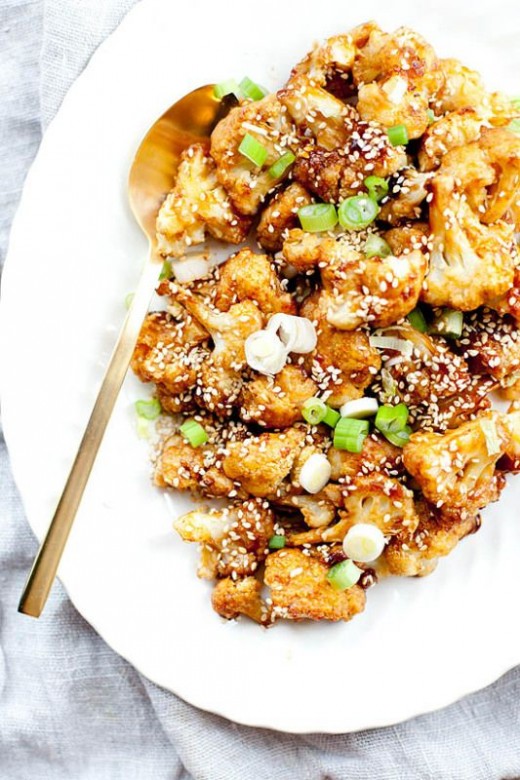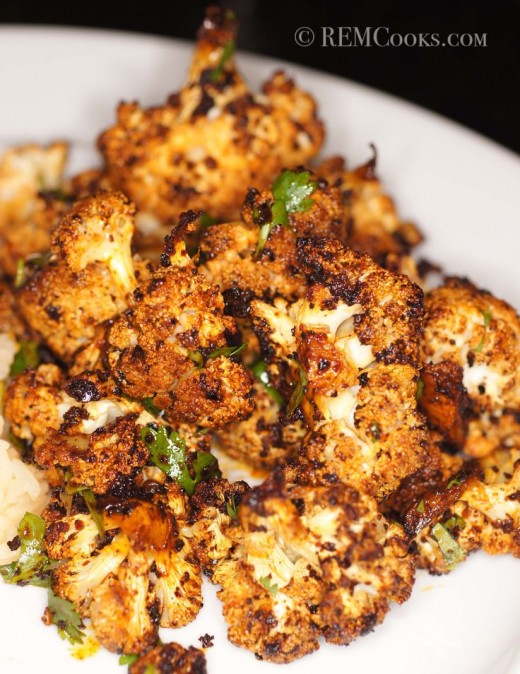 You can also make roasted cauliflower with cilantro and lime following the similar instructions. Just replace the mushrooms with chopped cilantro and add some additional ingredients like red chili flakes, cumin dust, lime juice and zest. Roast the cauliflower florets until tender and whisk kosher salt and black pepper before serving!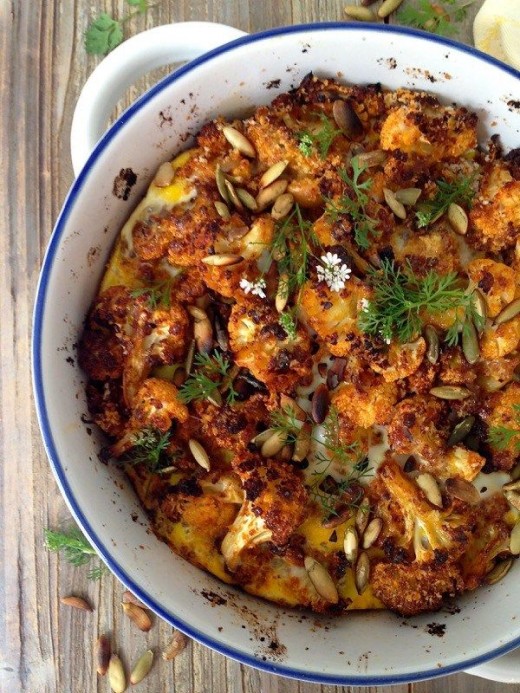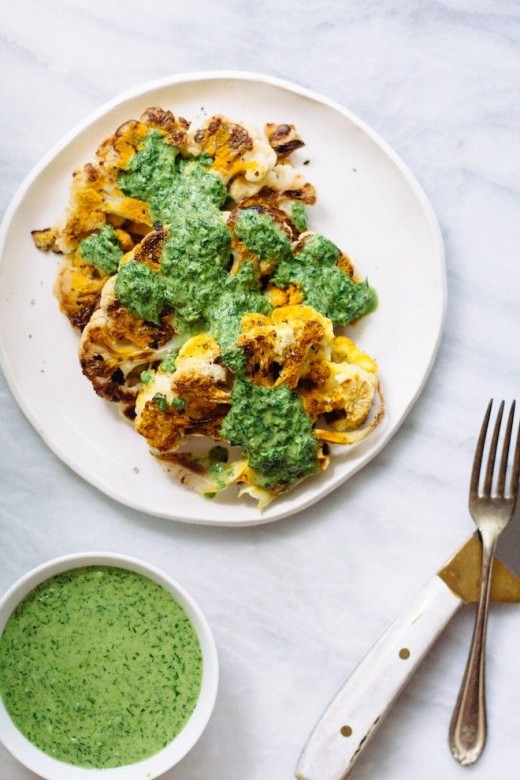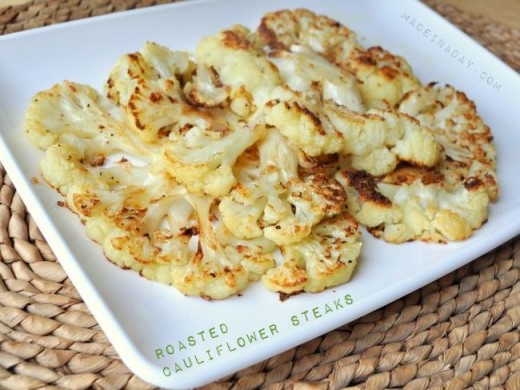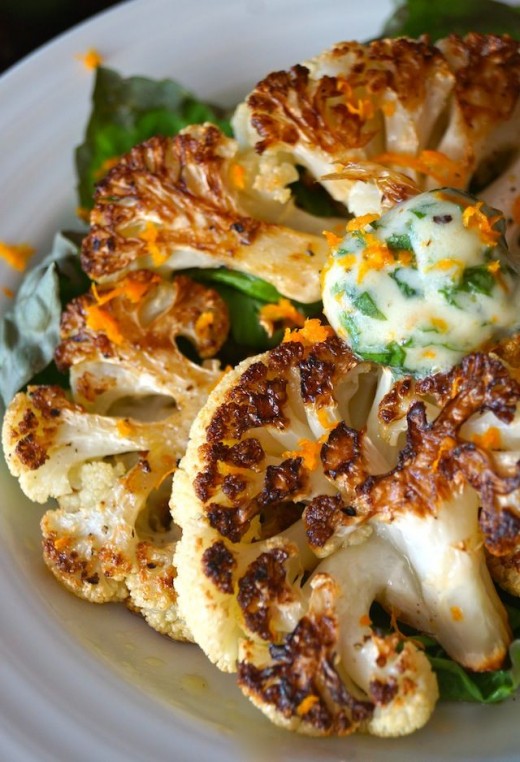 Cauliflower Steaks Blackened